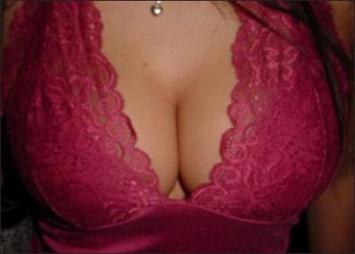 Last week, while I was getting dressed for work, I tried on 6 bras.
None fit.
So, I put on the one I thought fit the best, and off the work I went. By the time lunch time came, I was in misery. So, I ventured over to Motherhood maternity and broke down and asked to be measured.
Now keep in mind, I am a card carrying member of the itty bitty titty committee. I can go without a bra, and no one would ever suspect it. My boobs are perfect. They sit just right.
That is, until the 8th week of pregnancy.
So, I've been a 36 B forever. FOREVER!
They measured me and…..
38 D.
What the hell!!!???
Oh my GOD!!!!!!
I didn't believe her until I tried on the bras and they fit perfectly.
Perfectly.
Will they keep growing? I'm only in my 2nd month! What about when I breastfeed?
I'm scared. My boobs are taking over the world.
Well, at least my chest.