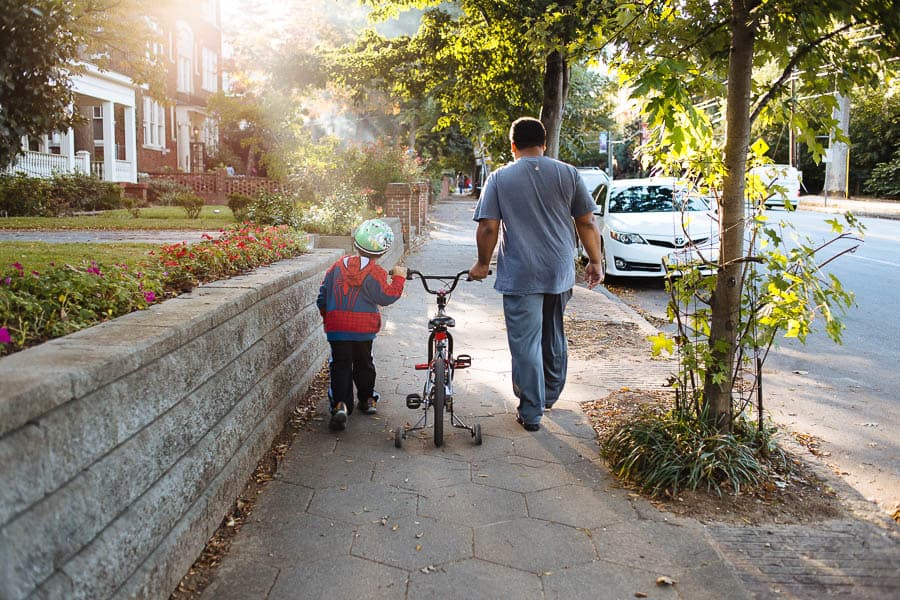 I love the relationship that Pookah and CDub have. They talk, they do two finger karate chops, CDub is teaching Pookah about football and golf and Pookah can always talk Cdub into a trip to the park.
Even after being out all day with me, he insisted. And of course I tagged along.
I'm usually struggling to catch up to these guys because I get caught up in something. Some photo.
We were walking down to the cross walk and I turned around and saw them walking  in this beautiful light.
It was the perfect capture of what our life is about right now:
Spiderman, Bike riding and togetherness on a Saturday, in the beautiful fall light.
Perfection.