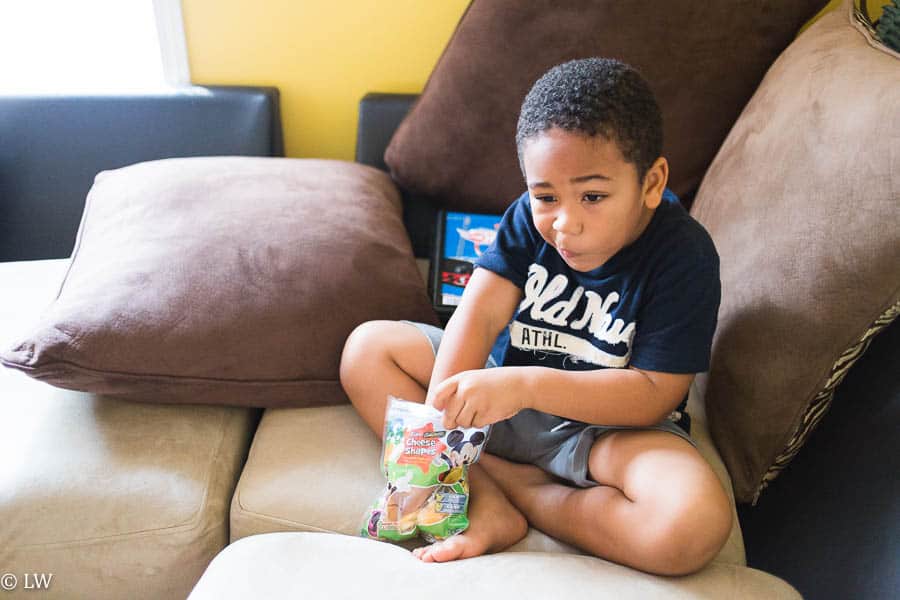 The Story:
So I don't know when it started.
This child looooooooves cheese. Specifically, the Disney Sharp Cheddar Cheese Mickey Mouse shapes ones that can only be found at Walmart.
When I go buy this cheese, I tend to buy almost everything on the shelf because Walmart has a tendency to run out.
And this child will whine like it's the end of the world if he doesn't have his cheese.
He has been known to eat a whole bag in one sitting.
He makes cheese sandwiches.
He prefers to white cheddar ones, but will eat the  regular ones because: "Mama, they taste the same."
I got him to taste a piece of  Gouda cheese at Whole Foods this weekend.
He was in love, and we had to keep going back to get more of  " that Hooda cheese on a stick."
My quirky little boy loves cheese.
And I've got a photo of it to remember.
What Everyday Eyecandy did you capture this week?