Did you notice the changes around here? Hmmmmm???
Yes!!!! My Life has changed!
I've had the domain, LaShawnWiltz.com for sometime now.  Because I just thought, hey, I should own my own name huh? I've been working, on and off, on trying to design something for this blog for a while.  Because chroniclesofpoookahsmom.com was just that: the chronicles of Pookahs Mom. But of course, my life( pun intended) has evolved and I find myself writing, talking and thinking about photography more than most.  They always say blog your passion and so…that' s what I'm doing. My passion of course, still includes writing about my life. Because without my life, there wouldn't be any pretty pictures. So don't worry all my non photography readers. My life will still be on full display. 🙂 But I'll also be writing more about photography. More tips, more tutorials more reviews, more how to's. So it's the same blog. But more. Under a different name. 🙂
Anyhoo, I want to thank the wonderful Sarah from One Starry Night for designing this blog for me. She was patient, she was fast and she was worth every last dime.
So, a few housekeeping items:
To start: re-follow me on Blogluvin.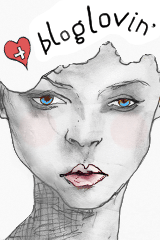 or in your reader. (Click on the RSS Feed button over there or copy and paste the URL) If you go to chroniclesofpookahsmom.com, you will be automatically redirected here, but the posts won't show up in your readers!
You can get all of my wonderfulness and eyecandy RIGHT in your inbox by subscribing by email.
I'm still the same twitter because, it's me and there is no need to change that!
My Facebook page is the same. No need to change that in your Facebook feed, but you will notice me showing up as LaShawn's Photo Blog. 🙂
Just click on any of my wonderful little buttons in the sidebar and join me!!
Thanks so much guys for following me through this journey!
Get Everyday Eyecandy in Your Inbox
Subscribe to get our latest content by email every week.