Sometimes, I feel like I  get so caught up in the hustle and bustle of everyday life that I forget to experiment. I love Italian. LOVE IT! It is my dream to get back to Italy one day and eat my way through the country. But in the meantime, I will settle for cooking an Italian-inspired meal at home. But cooking Italian/pasta based meals in a gluten free household, can be …a challenge. I was checking out the Publix Flavor Excursion website and was inspired to try out Gluten Free Parmesan Chicken.  I headed over to Publix for the Publix flavor excursion  sale, and came away with most of the ingredients that I needed to make this recipe a reality.
So that you can enjoy your own Italian recipe,  I've teamed with Publix & General Mills for a $10 PayPal Gift Card Giveaway. You can find the easy instructions on how to enter are at the end of this post.
But first, let's talk about what you'll need for my Gluten Free Parmesan Chicken recipe with Penne Marinara!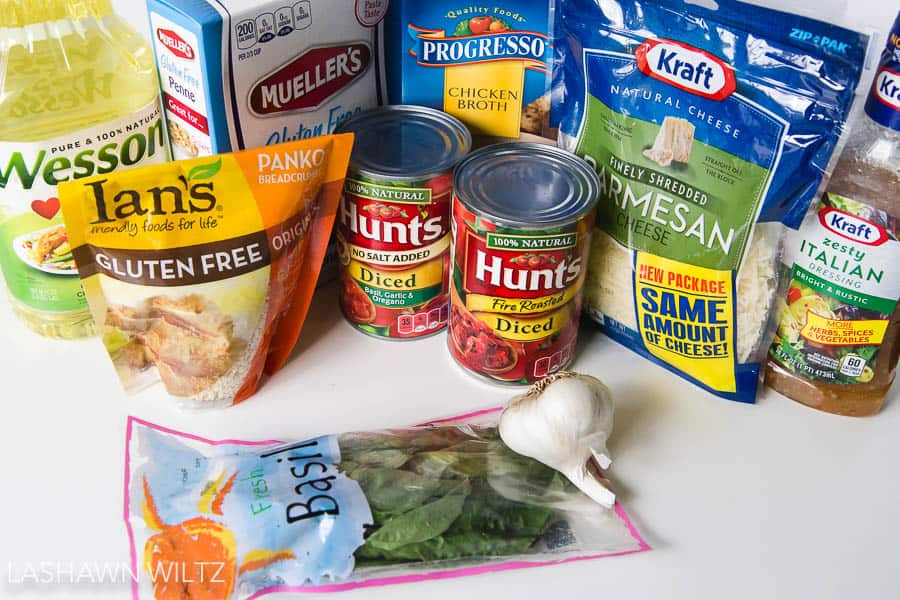 Boneless Skinless Chicken Breasts, Kraft's Zesty Italian Dressing, Gluten-free breadcrumbs, Kraft Parmesan Cheese, Gluten Free Penne pasta, Garlic Hunts diced tomatoes and Progresso Chicken Broth. 
Heat your oven to 425
sprinkle bread crumb mixture( butter, bread crumbs, and parmesan cheese) over the chicken to coat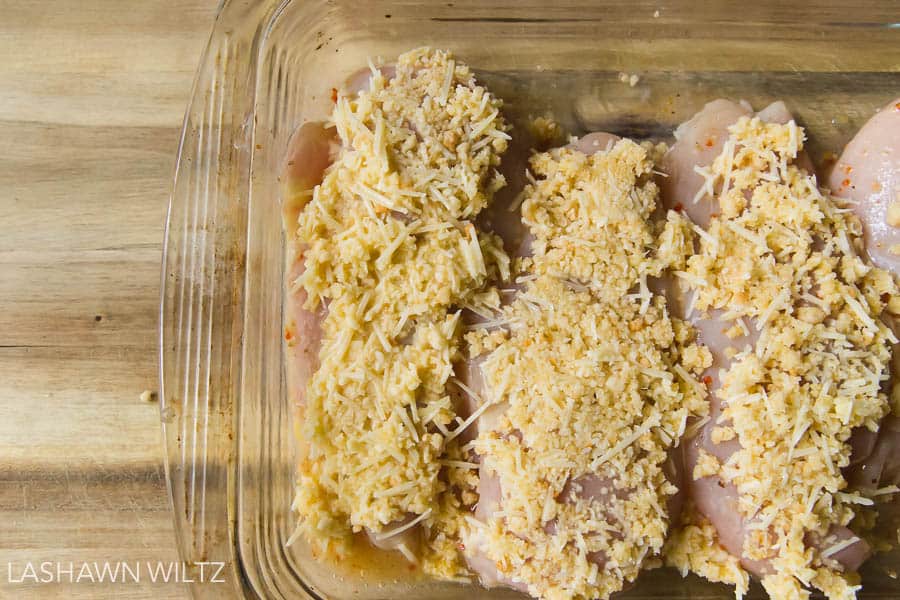 Stick in the oven to cook.
While waiting on that, cook pasta as directed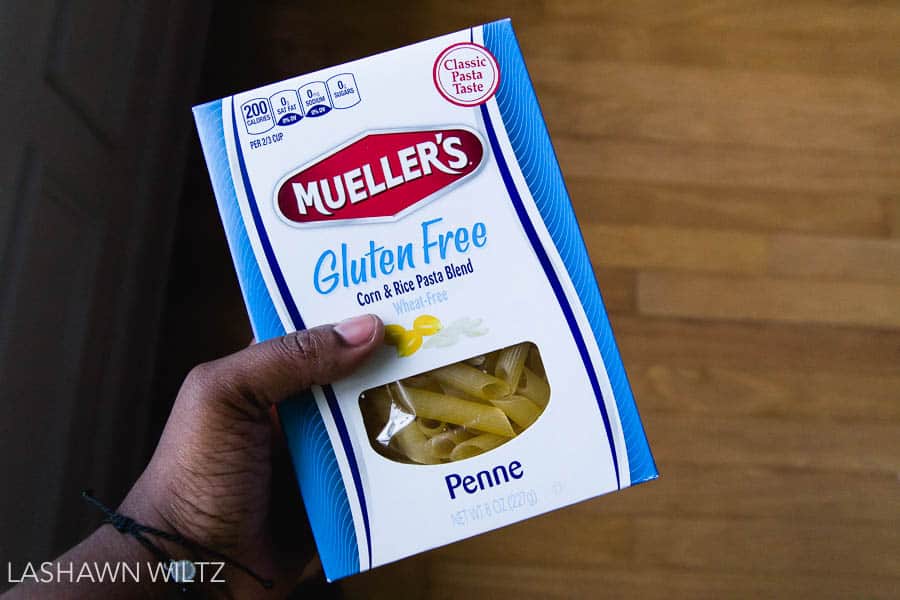 In a nonstick skillet over medium heat, add garlic stirring until tender.
Stir in both cans of tomatoes, broth and basil.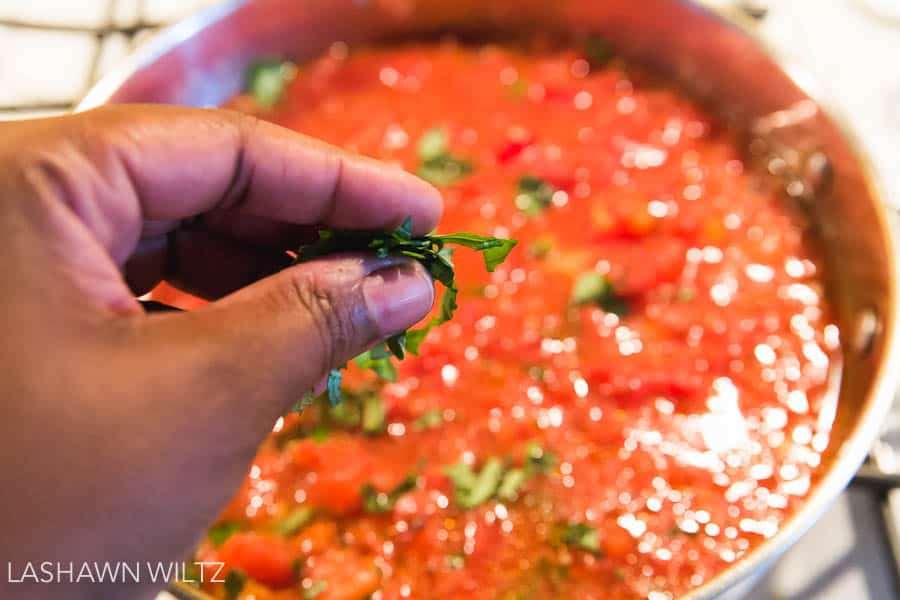 Cook uncovered until heated, and then add tomatoes mixture to pasta and toss to coat.
Spoon pasta onto a serving platter, top with chicken. Make sure you add Parmesan cheese and basil to the top!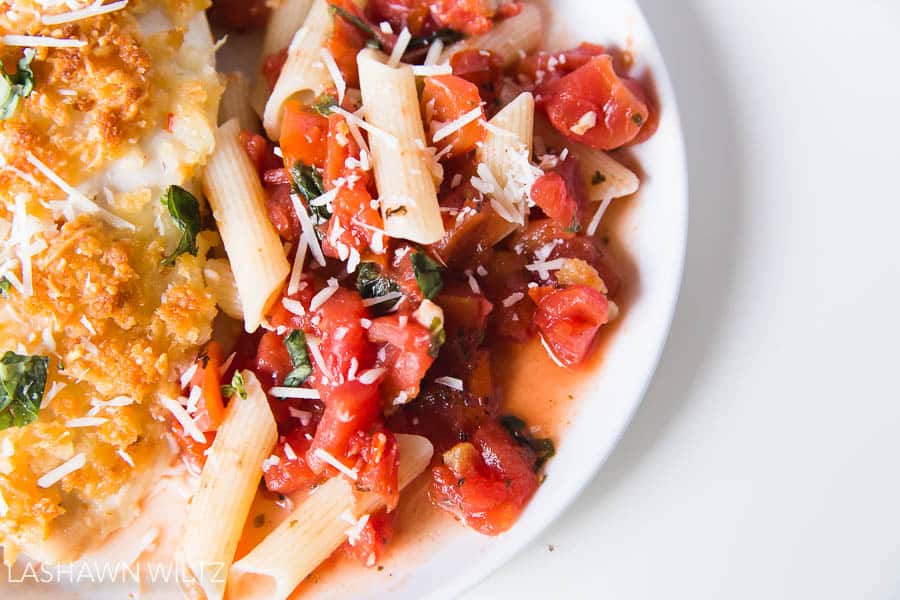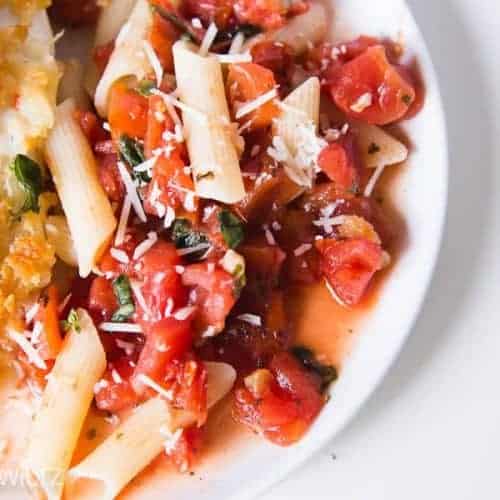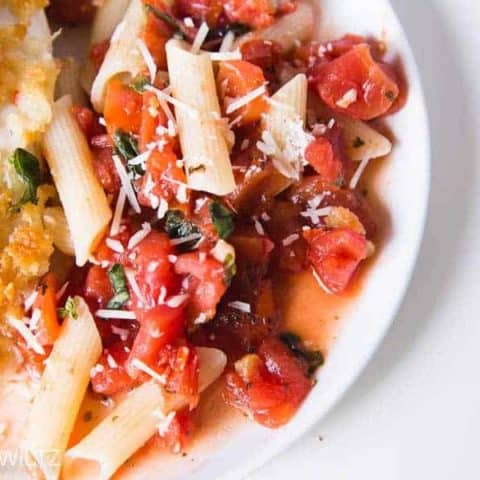 Gluten Free Parmesan Chicken with Penne Marinara
Total Time:
1 hour
10 minutes
Ingredients
4 Boneless Skinless Chicken Breasts
1/4 cup Kraft™ Zesty Italian Dressing
1 tablespoon butter, melted
3 tablespoons Gluten Free Breadcrumbs, I used these by Udi
5 tablespoons Kraft™ natural shredded parmesan cheese
2 cups uncooked Gluten Free penne pasta
2 teaspoons of Wesson Vegetable oil
2 cloves of garlic, finely chopped
1 14.5 oz can of Hunt's™diced tomatoes with basil, garlic and oregano
1 14.5 oz can of Hunt's™ roasted diced tomatoes
1/2 cup of Progresso reduced sodium chicken broth
1.4 cup shopped fresh basil leaves
Instructions
Heat oven to 425°F.
Brush both sides of chicken with dressing; place in pan.
In a small bowl, stir melted butter, bread crumbs and 1 tablespoon of the Parmesan cheese until well blended.
Sprinkle 1 tablespoon bread crumb mixture on top of each breast.
Bake 30 minutes or until golden brown and juice of chicken is clear when center of thickest part is cut (165°F.)
Meanwhile, in 3-quart saucepan, cook pasta as directed on package. Drain; return to saucepan.
In 10-inch nonstick skillet, heat oil over medium-high heat. Add garlic and red pepper flakes; cook 30 seconds, stirring constantly, until tender.
Stir in both cans of tomatoes, the broth and 3 tablespoons of the basil. Cook, uncovered, over low heat 15 to 18 minutes, stirring occasionally, until thoroughly heated. Add tomato mixture to pasta; toss to coat.
Spoon pasta onto serving platter; top with chicken.
Garnish with remaining 4 tablespoons Parmesan cheese and 1 tablespoon basil.
Enjoy!
Don't miss the Publix Flavor Excursion Sale Event, that is happening from September 10th-23rd.  Look for the in-store recipe cards to find great in-store savings, . To learn more about the Publix Flavor Excursion savings and get some awesome recipes too, just check out the Flavor Excursion page.  You can also find out more about the featured Flavor Excursion brands and get some great recipes by visiting Hunts, Ro*tel, Progresso, Old El Paso, Kraft and Avocados from Mexico.
Now don't think I forgot about that giveaway! it's really easy!
a Rafflecopter giveaway

The winner will be announced on September the 25th!