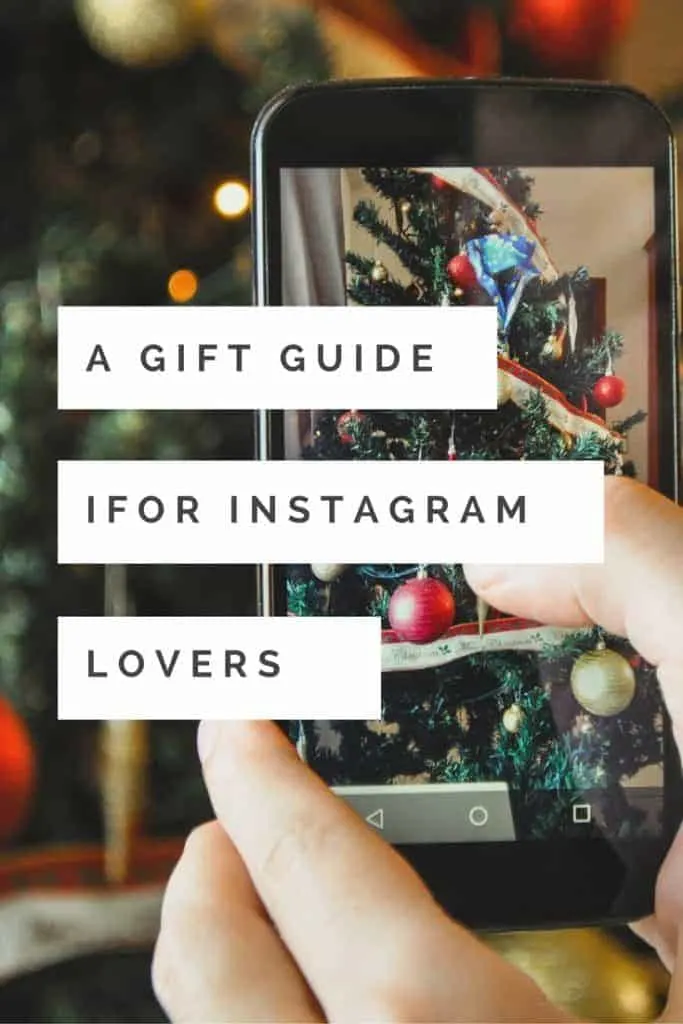 HOLIDAY GIFT GUIDE FOR INSTAGRAM LOVERS
My love of mobile photography has taken off this blog for the last couple of months and to show just how much, today I've got a holiday gift guide for Instagram lovers.
Which is really a wish list for myself….
MOVING ON!
***This post contains affiliate links. Thank you in advance for supporting Everyday Eyecandy!**
Without further ado..
1. Olloclip Superwide, Fisheye and Macro Lens for iPhone

I love the versatility of this little lens! There is a macro lens, a wide angle lens and a fun fisheye. It's perfect to help increase your creativity with your smartphone! Just get one.
2. Joby Gorillapod for Apple and Android Phones
I love this little flexible tripod. Available for android or iPhone, it's legs can wrap around any surface to get you a stable shot. And it's small enough to carry around with you!!!
3. Lensbaby LM-10 Sweet Spot Lens for Mobile Phones
As you know, I used this lens when I was part of the Traveling Lens Project with Lensbaby and The Shutterisisters. I absolutely loved playing with this lens and plan to add it to my arsenal soon. It's the perfect little gift to help shake up your mobile photography photos.
4. Lifeproof Waterproof Cases
When I went to the beach this past summer, this was the perfect case. It kept sand out, it kept water out…it was perfect!! And the case is so much lighter than I expected. It's available for iPhones and Androids.
5. TheSelfie Wireless by GabbaGoods – Bluetooth Wireless Remote Shutter Release for Android and Apple iOS devices
You know that I am here for your Selfie game. This remote along with the Gorilla pod tripod is PERFECT to help you up your selfie game or just BE in the photo! No more holding the phone at odd angles while trying to get in the frame. 🙂
6.Mophie Powerstation External Battery Charger for iPad, iPhone, iPod touch, DROID, HTC and BlackBerry
I carry my Morphie pack with me EVERYWHERE I go: to the park, conferences, road trips. It ALWAYS comes in handy! Always have a rechargeable battery with you so you can keep taking photos!
7.Instagram Friendly Books from Artifact Uprising

And finally, you HAVE to get those photos OFF of your phone!! These little soft cover books are the perfect size to print out your instagram photos( after all that work) and to actually have them in your hands!
So that's it! that's my Holiday Gift guide for Instagram Lovers! I hope you find something on this list for the Instagram lover in your life, or maybe even yourself! Enjoy!
Dont' forget to check out my Holiday Gift Guide for Bloggers!