When I first thought about this weeks' challenge of orange/warmth, all I could think about was pumpkins pumpkins pumpkins.
But of course, we had a failed trip to a pumpkin patch sooooo…..
I had to think about what else could I photograph? I was driving by a park on my way to the grocery store and out of the corner of my eye, I saw a flash of orange.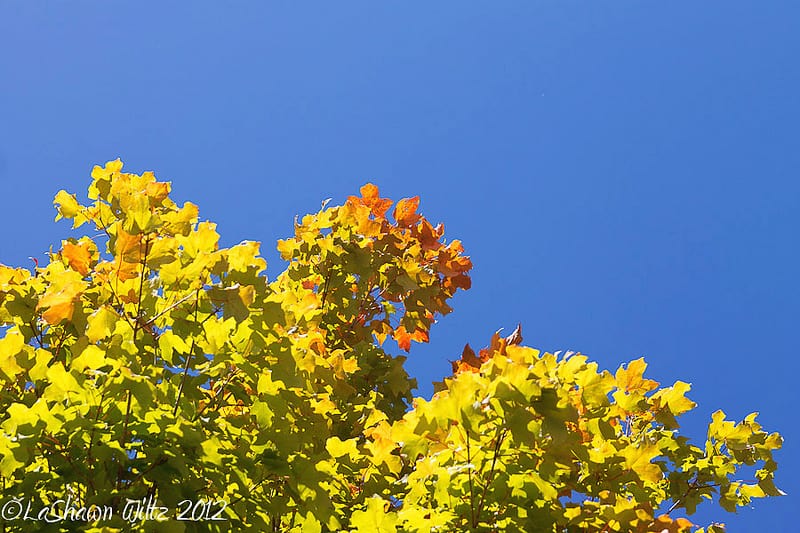 Intrigued, I turned in the park only to find one tree with ORANGE leaves!
Excited, I got closer….
And closer…..
And Closer!!!
Wow. Isn't nature wonderful?
Of course, I still have pumpkins……
From my stoop.
Be sure to check out the other photos in the challenge!