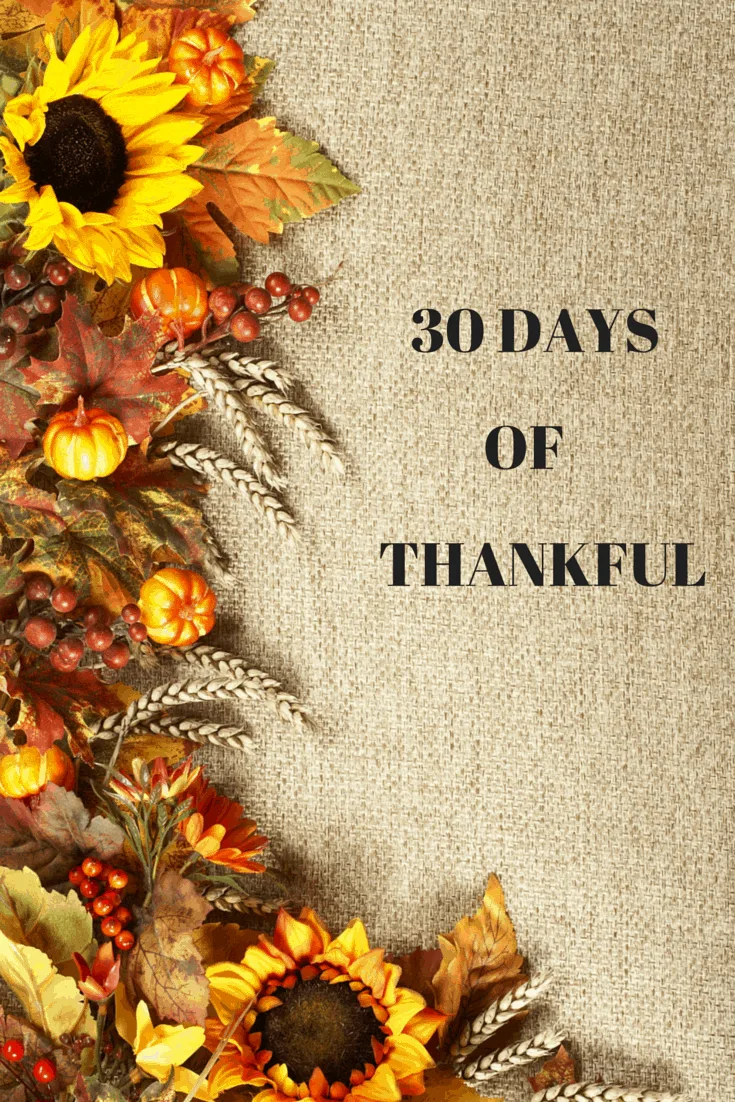 Last year in November, I joined a 30 days of Thankful challenge on Instagram. It was thirty days of taking photos of the things I was thankful for. It was life changing for me. We spend so much of our time complaining about what is happening and wishing for what we don't have. Taking the time out of a stressful day to find something to be thankful about is life changing.
So this November, I decided I wasn't going to wait for anyone to prompt me to do this. For my own well being, I decided that for the next 30 days I will make a photographic journal of the things I am thankful for.
Join me.
I promise you, even if you don't think you have much to be grateful for, you do! And at the end of November, when you look back over what you have been thankful for, maybe you'll continue the practice.
I'll be using the hashtag #ThankfulEveryday on Instagram for the month of November and I would love for you to share your photos using the hashtag too.
At the end of the month, I'l be compiling all of my photos into a Photo book from Artifact Uprising. I love their products, and they have perfect photo books for Instagram photos.
I can't wait to start this project tomorrow and I can't wait to see what you all are thankful for if you decide to join me!
*This post contains affiliate links. Thank you for supporting Everyday Eyecandy in advance**