When was the last time you got in the frame with your children? Last week? Last month? Or was it last Mother's Day?
Unacceptable!
Moms, it' time for us to actively participate and get in the frame. And Mother's Day is the perfect time to practice.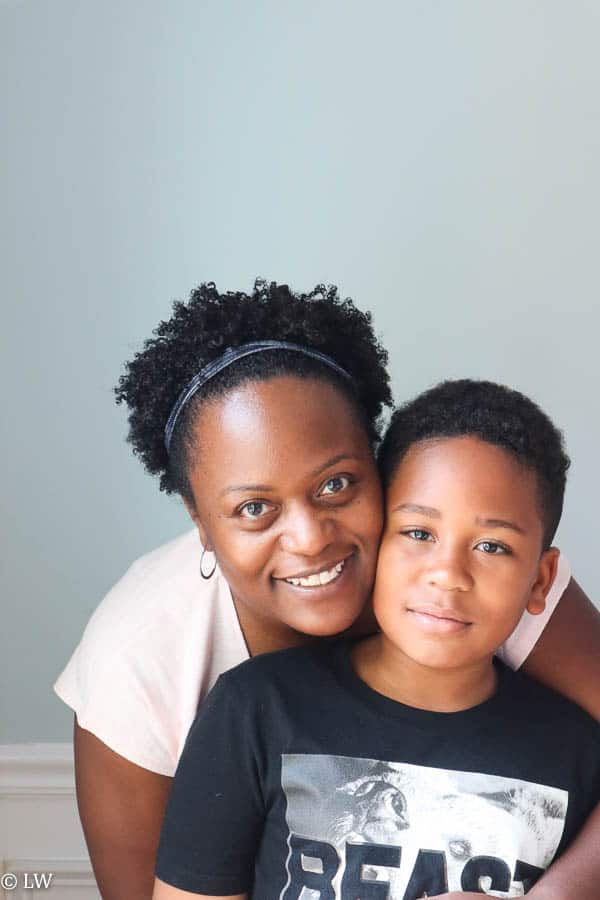 5 Ways to Get in the Photo This Mother's Day and Beyond
1. Get a tripod
Your first obstacle to not being in your photo is : who is going to hold the camera? Should you balance it on the table and get on your knees so you fit? No, just invest in a tripod. Any tripod will do! Set the timer and run back to your kid. And you are in the Frame. DO IT.
2. Get a remote:
Better yet, after you get that tripod, also invest in a remote. No more running back to your child's side to get in the frame in time resulting in you being sweaty and out of breath. Just DO IT.
3. Hand over your camera:
Husbands, sisters, friends can operate cameras. If you have a fancy DSLR and worry that they won't know how to set it, set that bad boy to auto and let someone else take the photo. Do this on vacation. Do this at the park. Do it at your backyard barbecue. Just DO IT.
4. Take a selfie:
Those forward-facing cameras on our phones are perfect for getting in the frame with your kid. You can see yourself and you can see if your kid has a smear of chocolate on his lip( true story). Just DO IT.
5. Stop worrying about how you look:
This is my most important tip. When our kids are 30 or 40 or 50 years old, they won't care that we were overweight. they won't care that our hair wasn't perfect that day. But they will have that memory of the two of you together. they will have a photo of the love that shines through your eyes as you look at them. That's priceless.
JUST DO IT!!!
Take a photo and share it on social media this mother's day using the hashtag #eyecandyintheframe. Tag me at @lashawnwiltz!