What's on your reading list this year? If you are looking for something to read, check out these 25 Must-read Books by Black Authors that are a must read!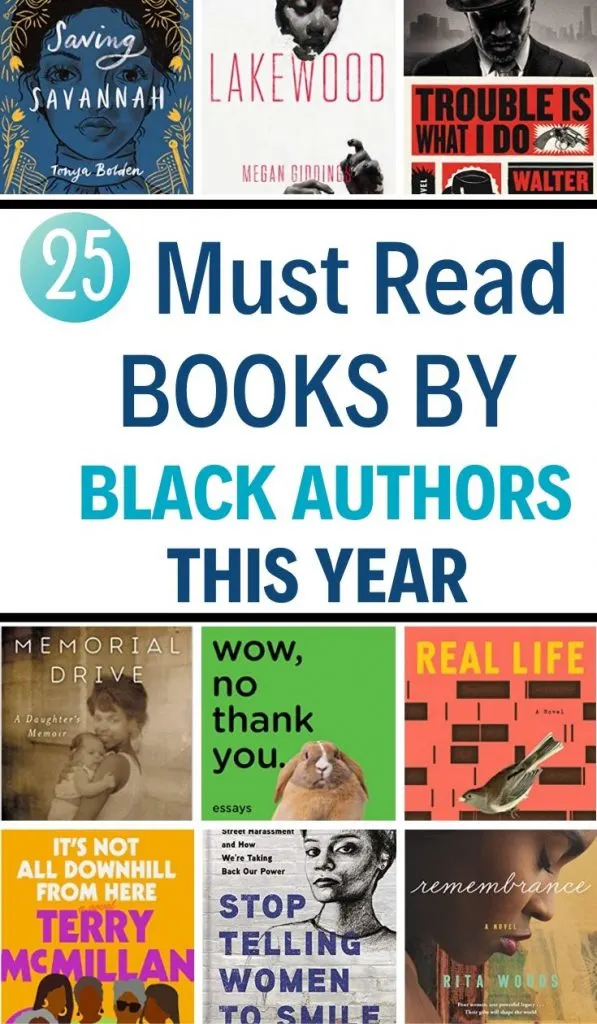 Every February( for Black History Month), I share a list of books by black authors that I think we should read. Some of the books on the list this year, haven't been released but that's OK! There are plenty on here to read until they come out! Just pin this post so you can refer back to it later.
So today I'm going to share 25 Must-Read Books by Black Authors coming out this year. Some of these books are fiction, some essays and some nonfiction/historical. All interesting and worth a look.
This isn't a definitive list. There are a few books that I thought about including but didn't and a few that I know are coming, but that I'm waiting to see if they make it out this year.
But these 25 books will keep you reading this year! Maybe even help you if you are doing a Goodreads Book Challange. ( hint hint) So, without further ado, let's get to this wonderful list!
This post contains affiliate links. If you click through and make a purchase, I may receive a commission at no additional cost to you. Read more here.
25 Must-Read Books by Black Authors Coming Out this Year
Hopefully, this list of books gets you started with your reading goals this year! So are you planning to read any of these books by black authors this year? Which one are you going to read first?