Looking for books to read this month? Keep reading, I've got a few great books to keep you busy!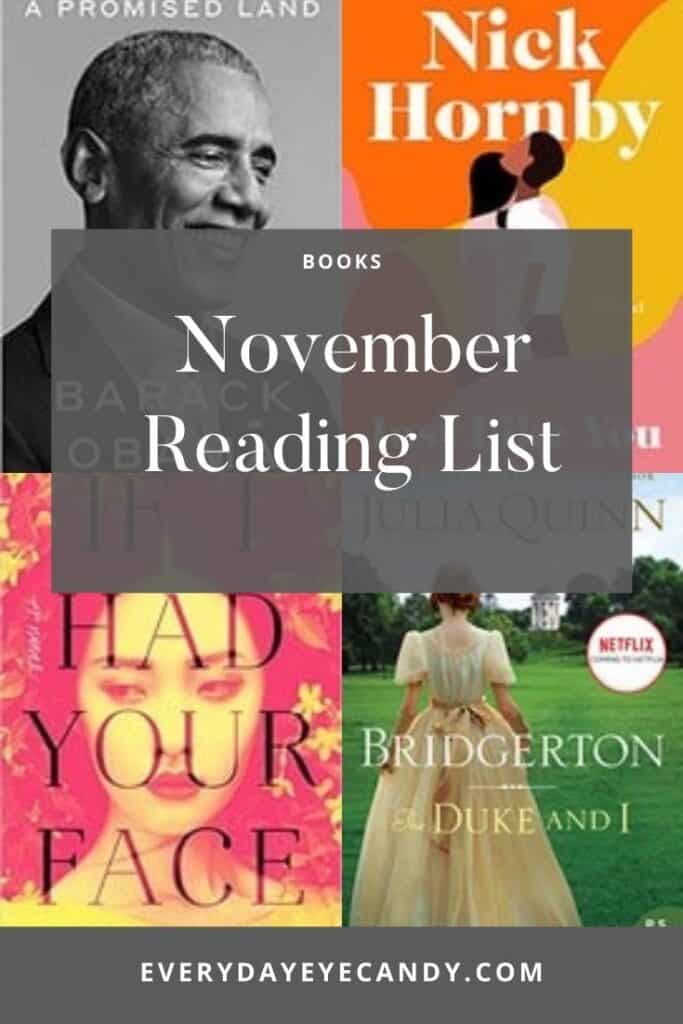 This page may contain affiliate links which means we receive a small commission at no cost to you when you make a purchase. As an Amazon Associate, I may earn from qualifying purchases. Thank you for your support!!!
Happy November!
I can't believe it's almost the end of the year.
As of today, I am two book away from meeting my goal of reading 100 books this year, so I need interesting reads that will help.
I'm starting with these 5 books, and have added a bonus series at the end.
I think this month I'm going to need a distraction, so I'm going all in. Maybe my goal can be adjusted to…125 books by December 31st????
We shall see.
And now, check out this month's list to see if you see anything you want to read too!
Books I'm Reading In November 2020
A May-December Romance by Nick Hornby. I love these types of novels. What does that say about me? LOL
Not out until November 17th, but I've already pre-ordered it
Another book I have already pre-oredered. I love a good romance from Nora Roberts and I do like MOST of her fantasy trilogies.
BONUS BOOKS
Julia Quinn's Bridgerton Series was the first set of Historical romances that I really really fell in love with. Now, Shonda Rhimes is bringing the series to Netflix starting Christmas Day. I have all of my original copies, so I will be reading through them since I haven't read them for YEARS. That's 8 books!
here are the first three books in the series for Kindle