All of my photos of Christmas seem to be in black and white this year…I don't know why…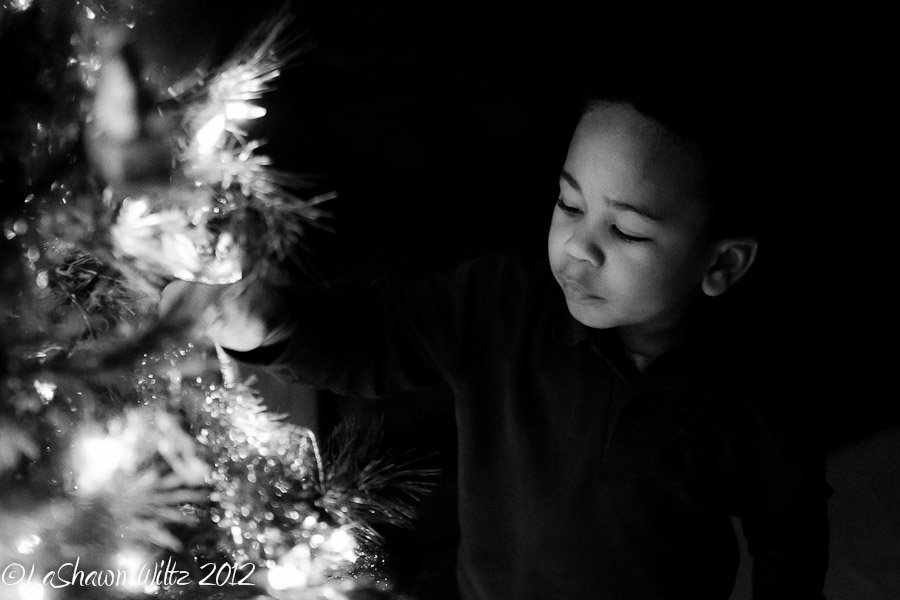 Christmas is less than a week away( Tuesday people!!!), and I'm not ready!
I've been coordinating Pookah's Christmas gifts with Godparents, Grandparents, Aunts and Uncles.  Santa, of course, will bring a Thomas the Train set,  A small one, because Lord knows I'm not ready to keep up with all of those pieces.  And maybe a few more small things. Just because.
But as soon as Christmas dinner is served, the packing/moving will be full steam ahead.
The season seems so hectic.
And I know it's because of the move and everything but still.
I feel like it's been one big rush to the end of the year.
I'm looking forward to normalcy again.
After Christmas.