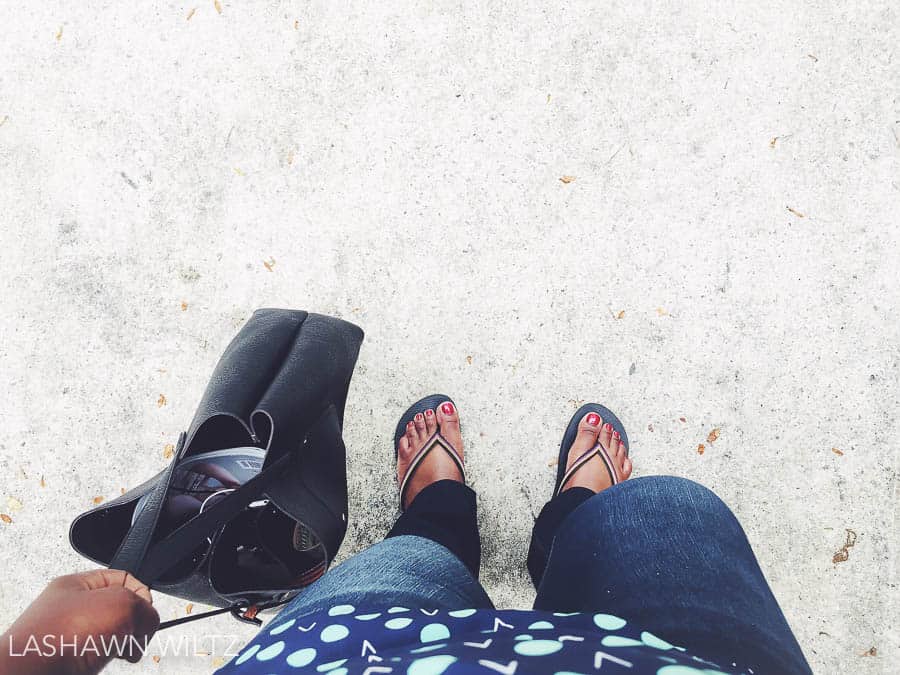 **this post contains affiliate links*
Watching?
I saw Straight Out of Compton this weekend. YES YES YES. It was excellent! Now, it glossed over quite a few things( Dee Barnes anyone?) But overall, it was an excellent movie with great believable acting. I mean, O'Shea Jackson Jr had me spooked a few times! He looks and acts so much like his Daddy! Child when he was rapping No Vasoline, I felt like I was in the studio with the Real Cube!
Reading
I watched this You Tube replay from The Knighten Project last week called Manifesting Your Dreams. It spoke to me SO MUCH. I just ordered The Magic and I am only on Chapter 1 but I am so excited about practicing gratitude in my life. I don't know about you, but lately, my thoughts have become so negative. And as we all know, thoughts are things. I've started a Gratitude journal where I list 5 things a day that I am grateful for. Listen: the first few days were a STRUGGLE! But it's getting better. Not easier, but I find myself listing the little things that I wouldn't have thought about if I wasn't consciously looking for something to be grateful for.
Listening
Podcasts. I finally got into podcasts.( yes I'm late I know!). Anyway, my favorite right now is The Read. LAWD. Hillarious.  Do you have any other Podcasts that are funny, entertaining or educational??
Making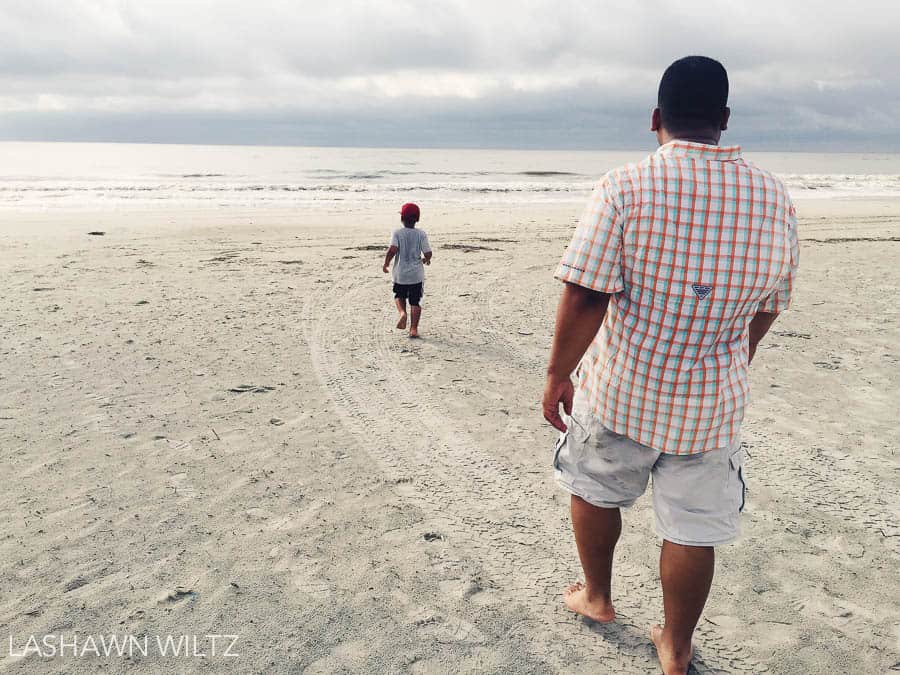 So, yesterday, I FINALLY got around to ordering my Artifact Uprising book for my vacation photos. I'm excited for this one because it's mainly for all of the photos I took with my iPhone on the trip. I've gotten a smaller one for my iPhone photos from our San Francisco Trip last year. But this one is bigger. I got the soft cover book right here instead of the one specifically for Instagram photos. Mainly because I don't shoot square. This one fits my photos better.
Feeling
Fat. The end. I need to lose 20 pounds by Thanksgiving. Cause ain't nobody got time to look fat in Disney photos.
Loving
You KNOW that I am loving that Instagram now supports portrait and landscape formats! That means you can now just upload your photos straight to Instagram in landscape and vertical  form without using a 3rd party app!!!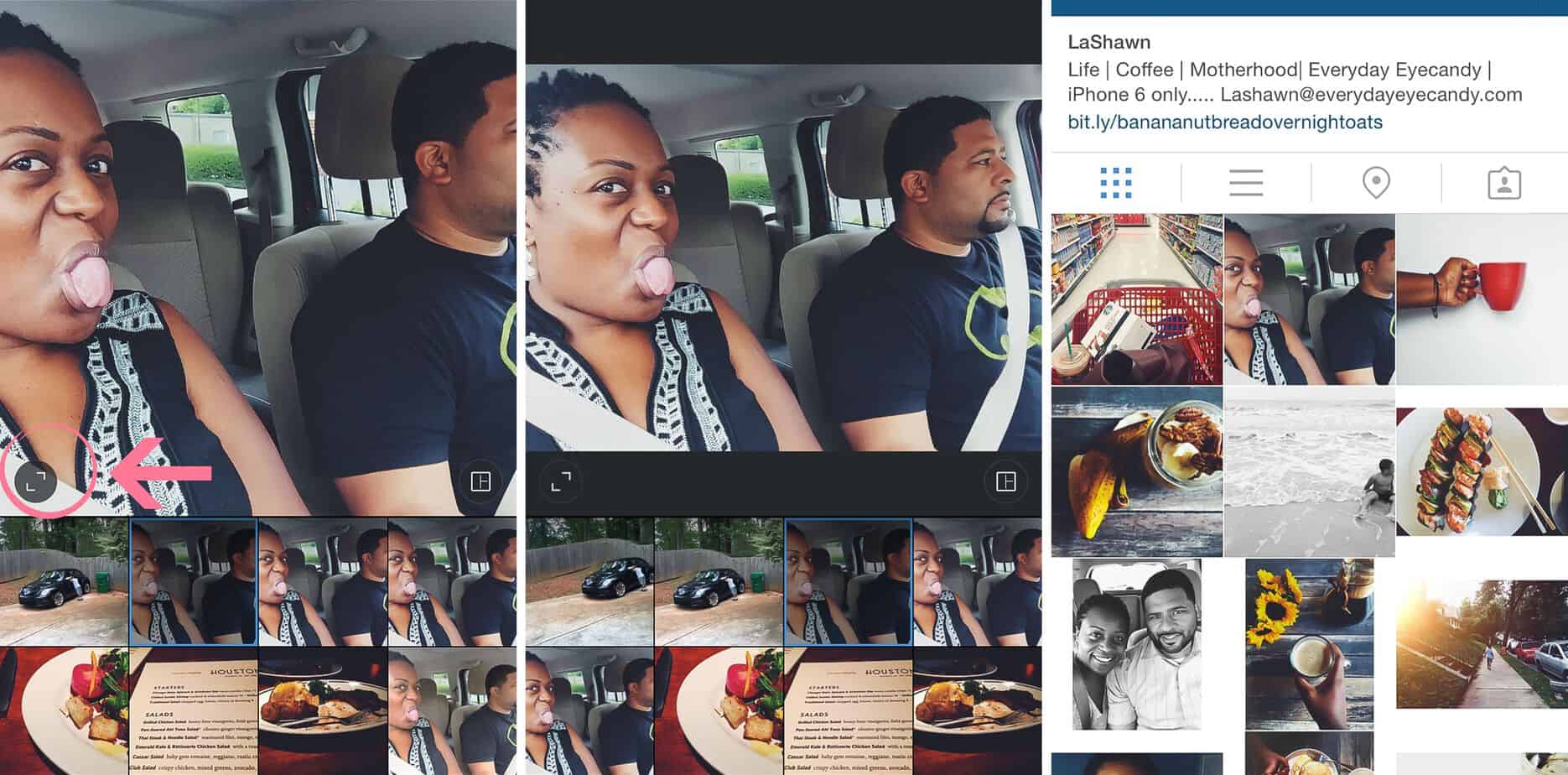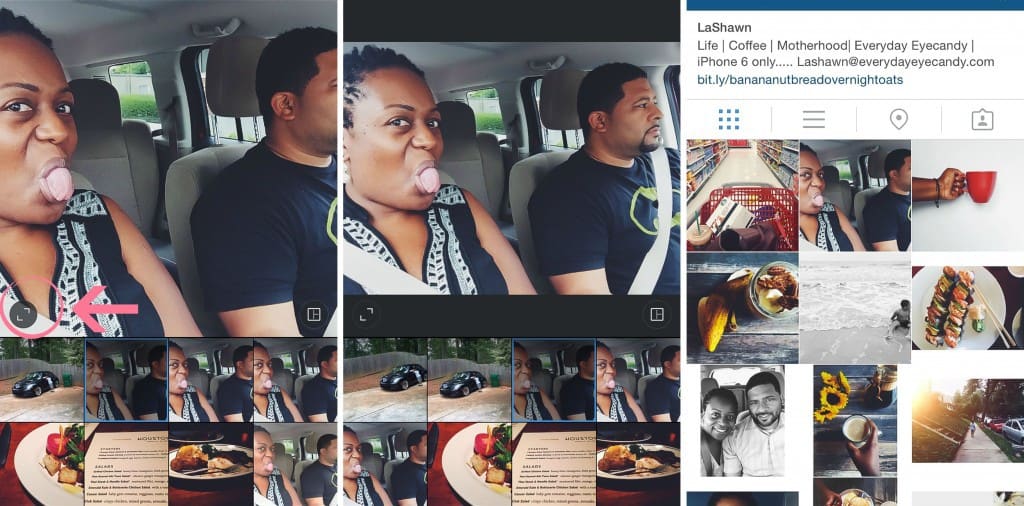 So what you do is upload the photo directly into Instagram. Click on the little icon circled in pink above. It stretches your photo to horizontal or vertical. But the genius part of this is that when you look at your feed, they all look the same size! I love how that first line of my feed looks! It's so uniform! And we know how all important it is to have a beautiful feed!
Planning
And Speaking of Instagram, I'm planning a new free email series coming to your inbox soon!  It's all about improving and beautifying your Instagram feed. So if you are looking to improve your Instagram  community and Aesthetic, make sure you are signed up for my newsletter right here! ( which by the way should be out tomorrow!) The class will be coming to your in box soon!
So that's it! What have you been up to this month!