On Wednesday, we slept late, had a big breakfast at Golden Corral ( Pookah can killed the eggs, sausage, bacon, strawberries and chocolate milk),


we journeyed to downtown Disney where…..I spent a lot of money in 2 stores and a train ride before we decided we had to escape.
We also picked up our Disney tickets. And the boy kept saying Momma, I keep seeing Mickey Mouse. What IS this place? I didn't lie…Downtown baby, downtown. ( snicker snicker)
We came back, attempted to nap( damn 3-year-old was NOT having it) before we got up and headed to the pool.
Where I discovered my child has no fear.
He leapt eagerly into the child pool and i was just grateful that it was only 1 foot deep. Later, his Dad took him into the adult pool and we had to stop him from just diving in.
YOU CANT SWIM LITTLE BOY!!!
I have to get him swimming lessons ASAP. Once again, I used my **Canon PowerShot D20 to get these shots. ( xcept for the ones above which are from my 7D and iPhone photos)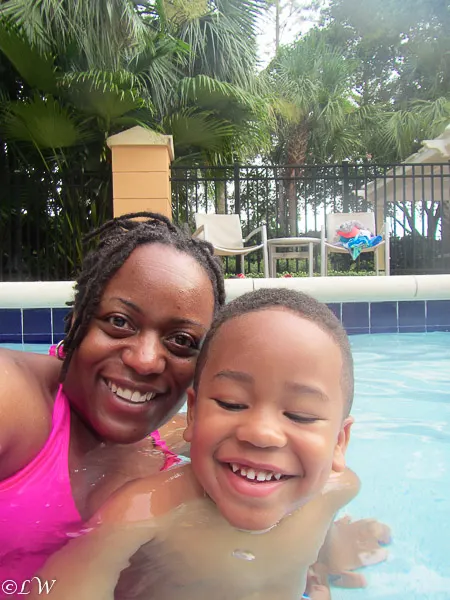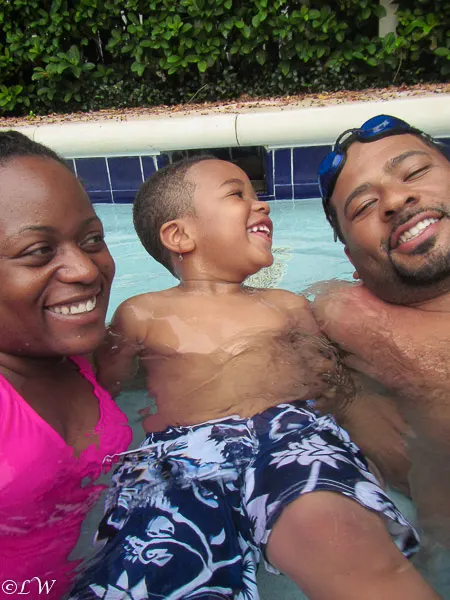 **this post contains affilate links. If you click, I might get paid!**