You know, moving is not just about me and CDub. It's about Pookah too. He has to get used to a new house, a new room, a new hallway leading to Mommy and Daddy's room at night. And a new school.
I caught him one day last week in one of the bedrooms looking out the window into the new backyard. I raced back into my unpacked office to unearth my camera, scared I was going to miss him contemplating life by the window……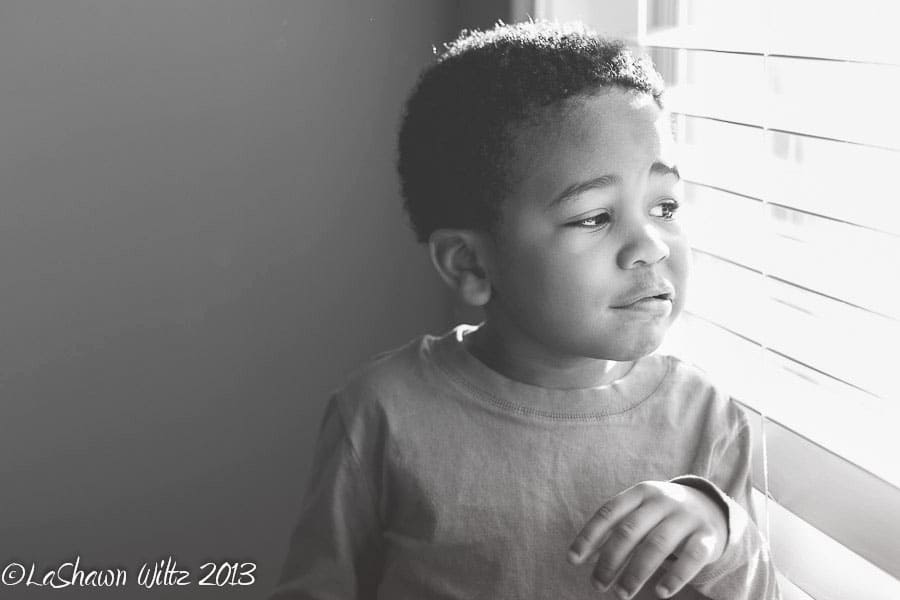 What was he thinking about? What was going through that busy mind?
Finally, I asked… "What are you thinking baby?"
Nothing Mommy.
Want to play?
All is right in the world. I think he'll adjust OK.