This is a sponsored conversation written by me on behalf of Applebee's. The opinions and text are all mine.

Easy Weeknight Dinner Solutions for Busy Moms
So school is back in session and my days are back to being CRAZY busy. From carpool pickup ( why is the line so long?) , to after-school activities, to learning a new instrument ( yes Pookah threw that one at me this year) to ME trying to work around Pookah's schedule…it's nonstop over here! After struggling through all of that AND 4th-grade math, who wants to then turn around and cook dinner?
I'm going to be real here: by the time Wednesday rolls around, I don't have the time, the energy or sometimes the desire to make a homecooked meal. I'm just DONE.
I hate getting fast food, and I definitely don't want to get dressed and go sit down at a restaurant. So what easy weeknight dinner solutions are left?
Thankfully, there is Applebees's Carside To Go. I love it. I don't have to get out of my car and we all have a meal that we can eat in no time.
How?
Visit Applebee's Website, through the mobile app ( Yes I ordered mine in the pickup line), or call your local Applebee's restaurant.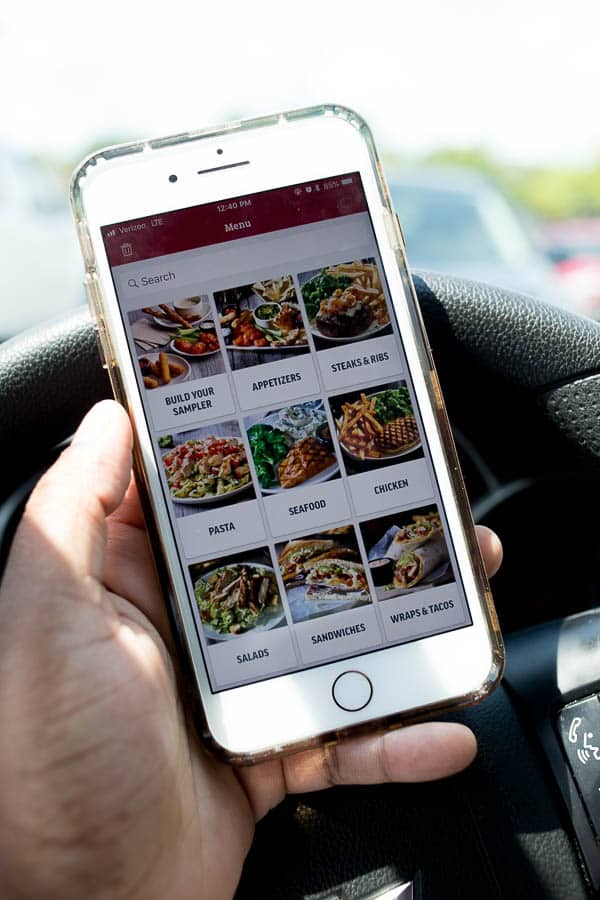 When you select Carside option, you will be asked for your vehicle make, model and color to help the Applebee's team know it's you when you come to pick up your order!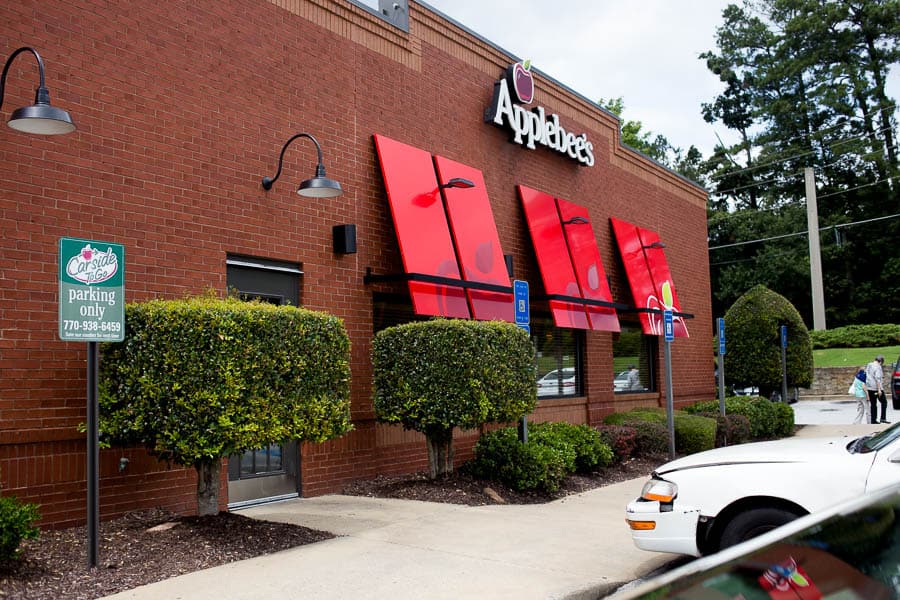 When you arrive at the restaurant, just park in the designated spots outside and someone will come out to deliver your order! ( you don't have to get out of the car!!!)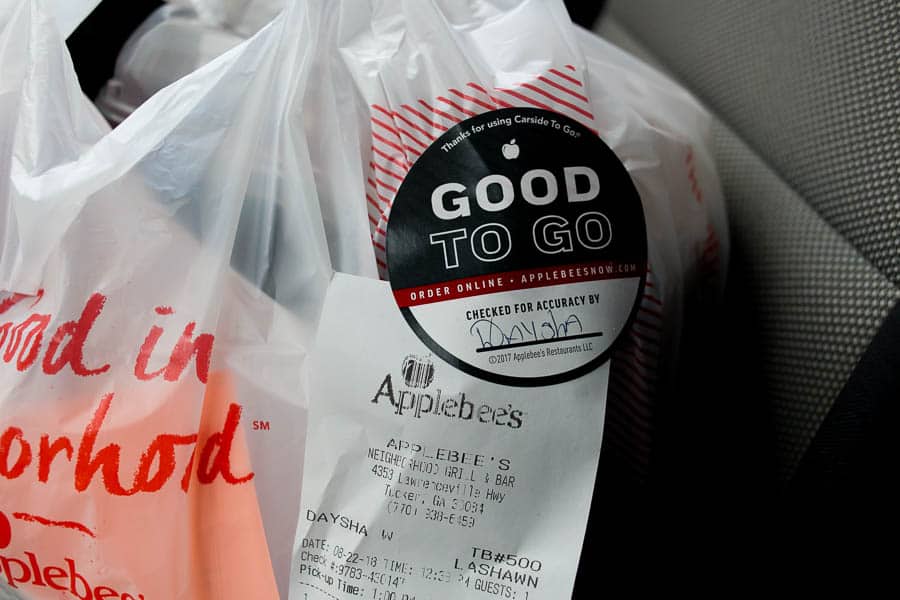 Online ordering is so easy by with Carside To Go! Applebee's Menu has so many options, there is even something for my picky eater ( the boy) to eat!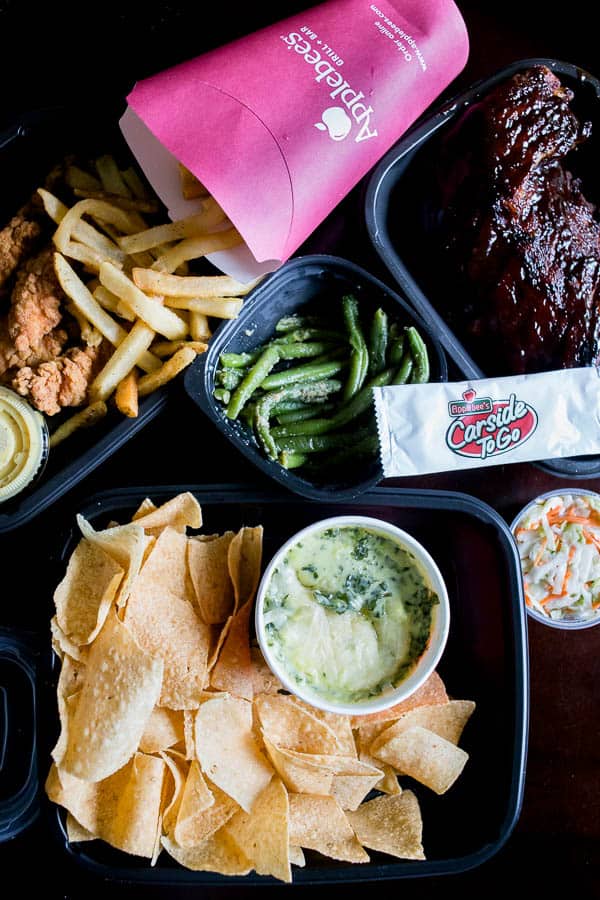 And it's GOOD. It's easy. And I DIDN'T HAVE TO COOK IT.
GLOOORRAY
Applebees wants to help busy moms by giving them easy weeknight dinner solutions with the help of Applebees's Carside to Go. Use it, friends. Give yourself a break!
And don't forget to Use the Code "5off25" to get $5 off of your first order of $25 or more!