Thank you to Minute Maid for sponsoring this conversation about capturing real life moments. All opinions are my own.
Conversations on the First Day of School
I remember as a child, how exciting the first day of school was: brand new bookbag and lunchbox, the smell of a new box of crayons, and new and old friends to see.  I saw the same excitement in Pookah's face when he got ready for his first day of 4th grade.
Last year was stressful because we were at a new school and he had to make new friends and learn lots of new things. Pookah is so friendly, but up until that time, he had had the same group of friends since pre-school. So he had to make NEW friends and form new relationships.  I didn't even know how stressful it was for him to make new friends until halfway through the year when he came home saying he had a new friend! He was so relieved and all the fears he had that no one would like him came rushing out.  I had noticed that he would be more quiet than usual when talking about school, but I thought it was just the initial adjustment.  He was so relieved to have someone to share secrets with. I think it was initially a hit to his self-esteem not to have at least one close friend. I saw that and spent a lot of time working on his self-esteem last year to get him confident in himself and what he can do. 
Usually, the first day of school is a mad rush to wake up on time, get ready and out the door. We did lots of affirmations and prep talks hurriedly in the car on the first day last year, but this year, I decided to try something different. Over breakfast, I asked him if he was concerned about anything or wanted to talk about anything at all before the first day.
He blurted out a confession:
"I'm worried that this year will be harder. Last year was really hard, will this year be even harder? Will I still be able to make good grades? "
I had to pause to make sure I was going to answer the right way. Because I want him to know it's ok to HAVE these feelings and I want him to always share them with me good or bad. Because these conversations between us are part of what is so good about our relationship. I decided he needed a pep talk, mantras even. Something to remind him of what he can do.
Things I reminded him of:
You can do anything you put your mind to.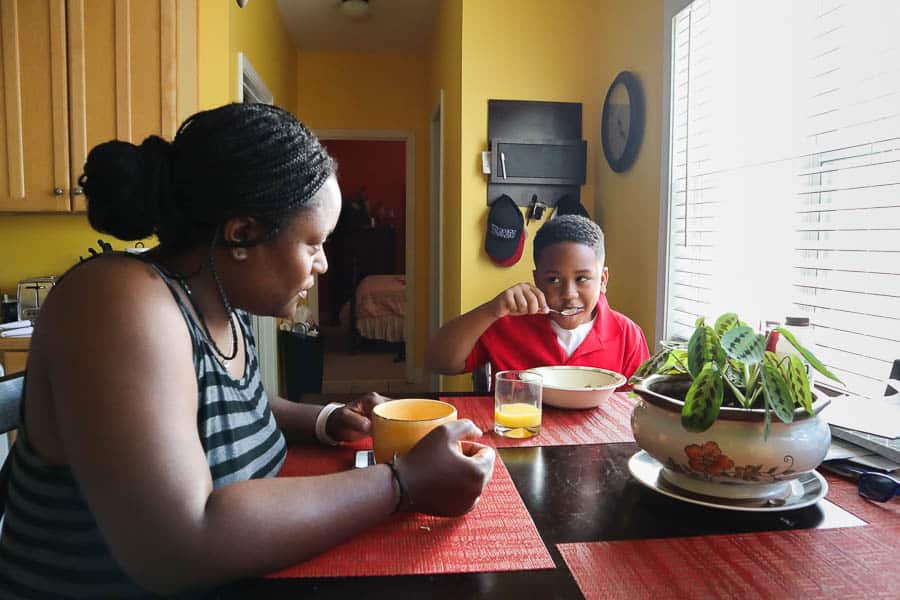 Last year he was so scared of the new teacher and classes he would have, and if he would be able to understand the homework. I want him to always remember that he has the power. He has the power to learn, to behave, to follow the rules or not. Because he can. But I want and need him to believe it.
You are smart
.
He only started to believe this at the end of the school year last year.  I want to remind him that he can do the work! Yes son, your classes will be hard this year, just like last. Maybe even harder. But don't forget the knowledge you already have. Ask questions and make sure you understand.
You do your best.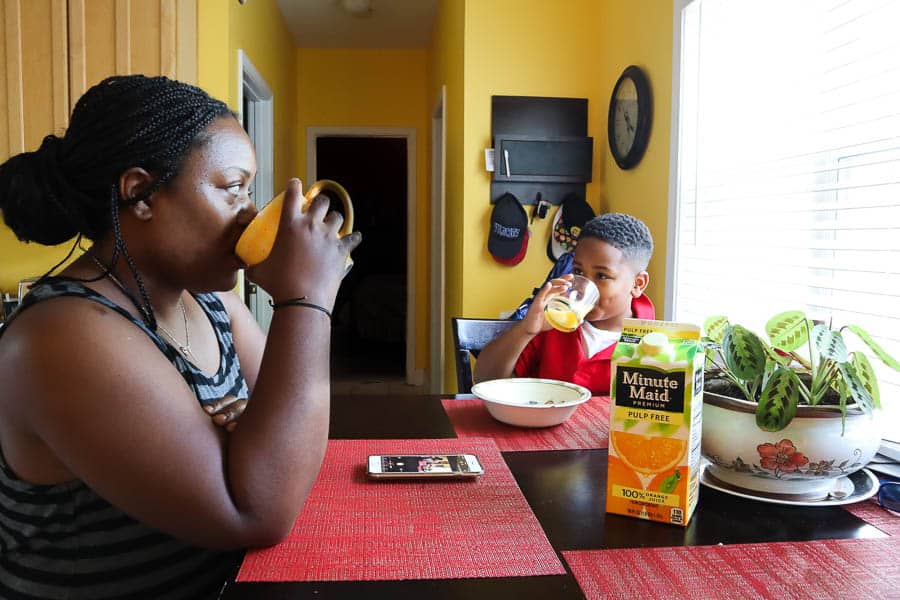 Just like last year, when you didn't know where to start, when everything was so new, you still did your best. This year, I want you to do the same! No matter what, always put forth your best effort. Even if you are unsure, don't let that keep you from doing the best you know how.
Your parents love you and support you in everything you do.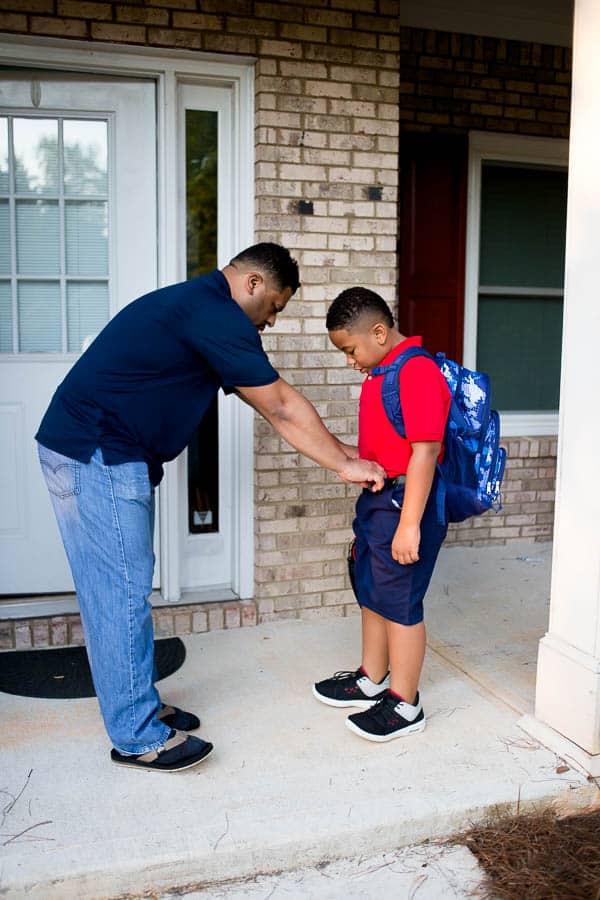 We struggled last year too. That new math! We struggled to learn it just like he did! But we stuck to it so that we could help him succeed! We want him to know that he has our unconditional love and support always. We are here to help him succeed.
You are going to have an awesome day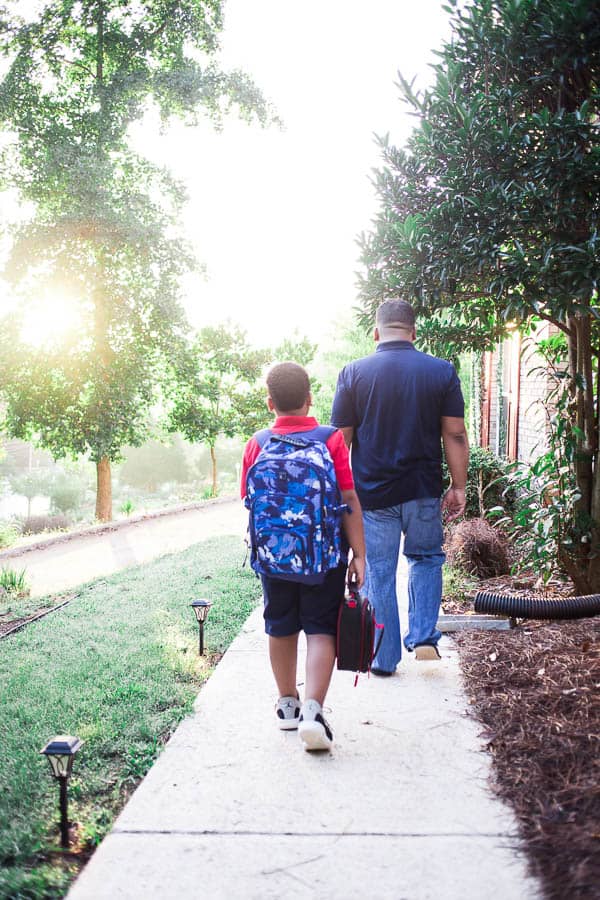 Because saying it, makes you believe it. And believing it is half the battle.  
Through all of this, he nodded his head, and I could tell he was listening closely and taking it all in. I hope so! Because I want this year to be even better than the last. Despite all the happy first day of school photos and end of the year photos, last year was a struggle. But we got through it and it ended up being one of his best years ever because we struggled and learned together.
I have to remind myself to cherish these moments and to remember that the first day of school isn't about just capturing that perfect smile in new clothes and posting it on social media. It's not about those smiles outside the door, but more about the fears they might have, or those hard questions they ask. It's about getting ready, eating breakfast together, the crying little one who doesn't want you to go, or the teenager who wants to act like they don't know you. But, it's all good because those are the real feelings when going back to school. Those are the memories that we want. Those are the things we need to document. Because these are real family moments.
Minute Maid is encouraging parents to share real family moments more than the perfectly-staged back to school photos that fill our social media feeds. Document the story of your first day of school. Document what makes it special for your family and share it!  Because no matter what – this is GOOD.