25 ideas for my Family Travel Bucket list. Need ideas for your next family trip? Check out these 25 amazing ideas for your family Travel Bucket list.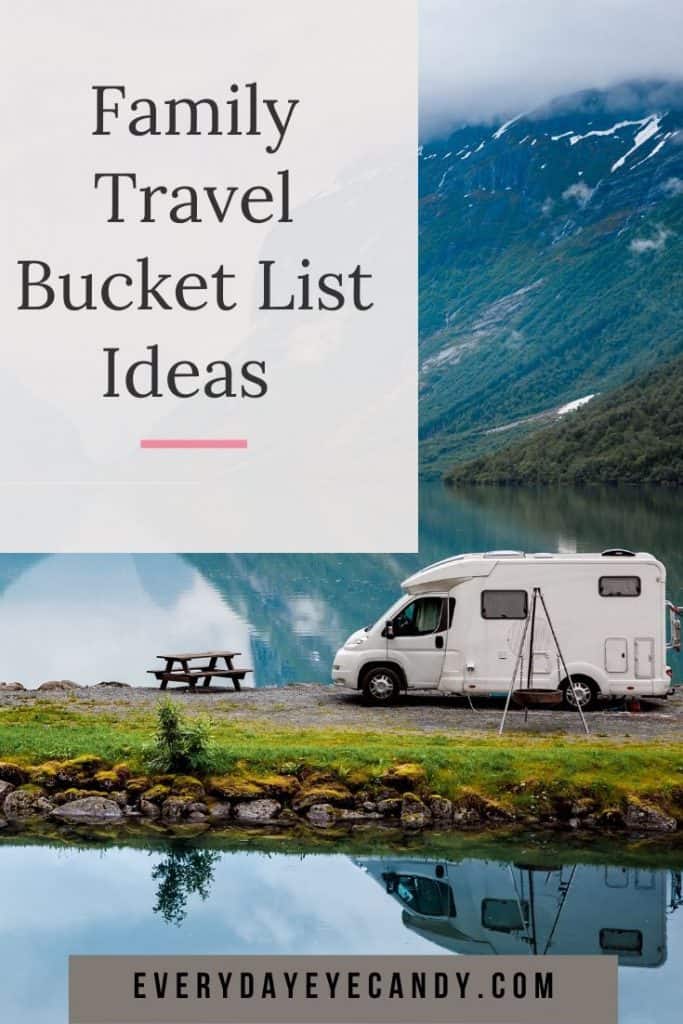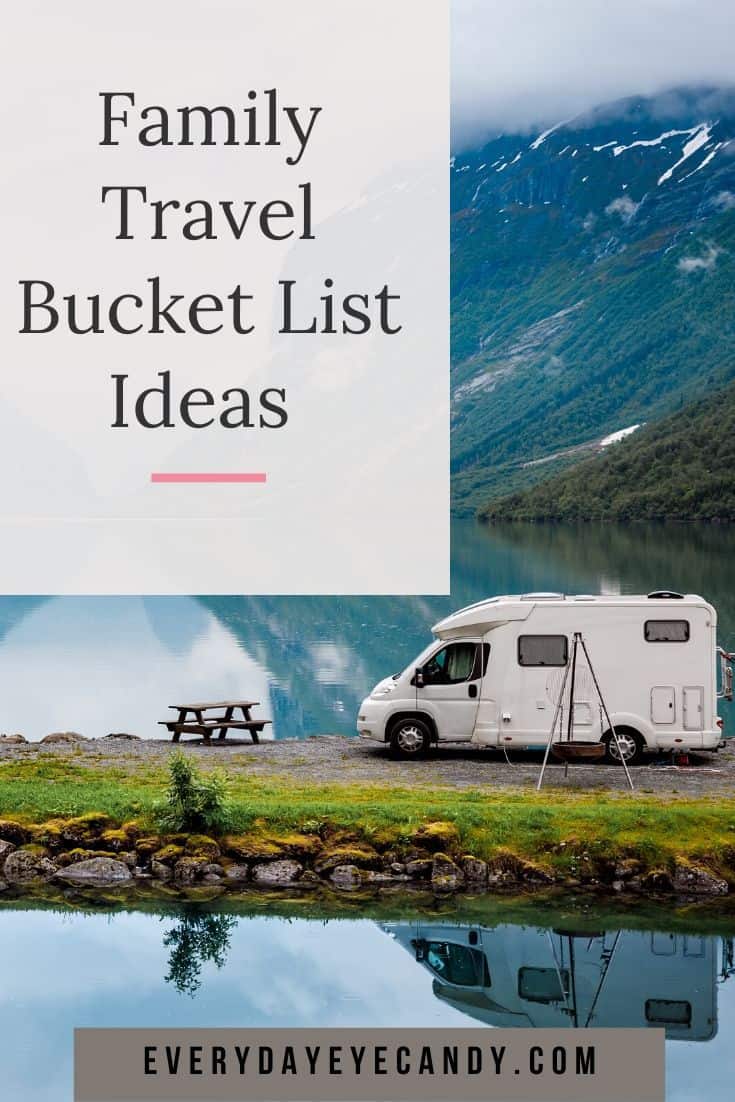 Cdub and I were sitting down talking about where we wanted to travel this summer and I came up with the idea of a family travel bucket list. This list includes places here in the US and all around the world.
We realized that we don't want to always just go to the beach. ( Even though seriously, we LOVE THE BEACH). We also want to go to ancient places and places that we the parents have dreamed of going.
Since it's only the three of us, we figured by the time he's 18, we can make most of these happen!
This list is actually much longer than I listed here, but there are the main attractions you might say! So without further ado, here are 25 Amazing Ideas that are on our family bucket list.
Family Travel Bucket List
1.Changing of the guard at Buckingham Palace
2. Stay in an overwater villa in Fiji
3. Go to the Cherry Blossom Festival in DC
4. Visit and eat in San Francisco's Chinatown
5. Ride to the Top of the Effiel Tower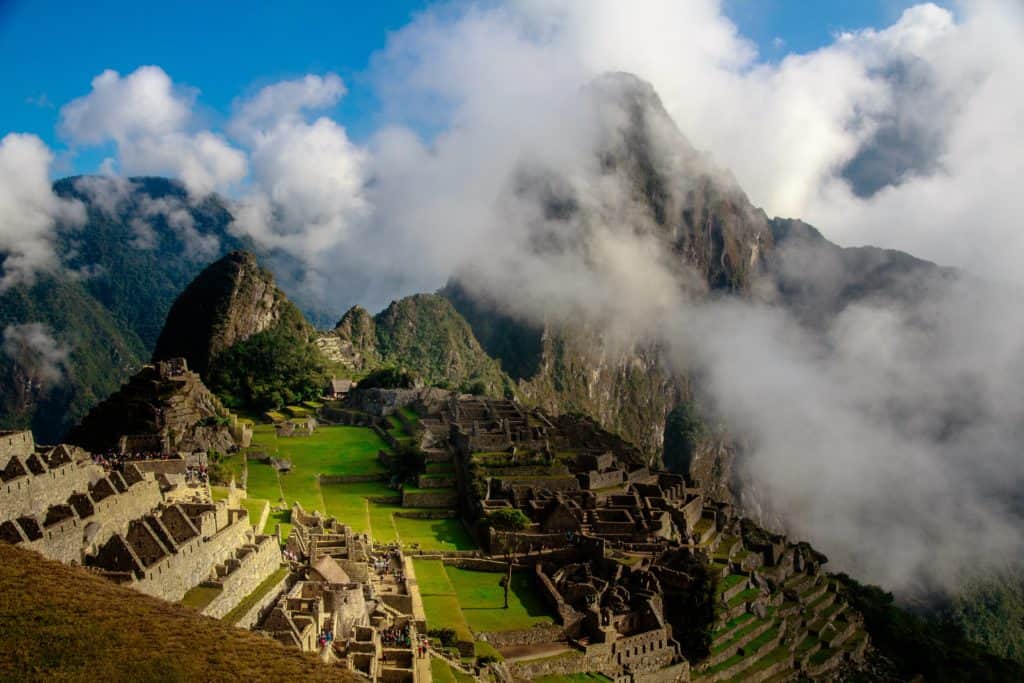 6. Take a family photo at Mauchu Picchu
7. Take a ski trip to Park City Utah
8. Dine with Giraffes at Giraffe Manor
9.Ride a Roller Coaster in Las Vegas
10.Take a road trip along Route 66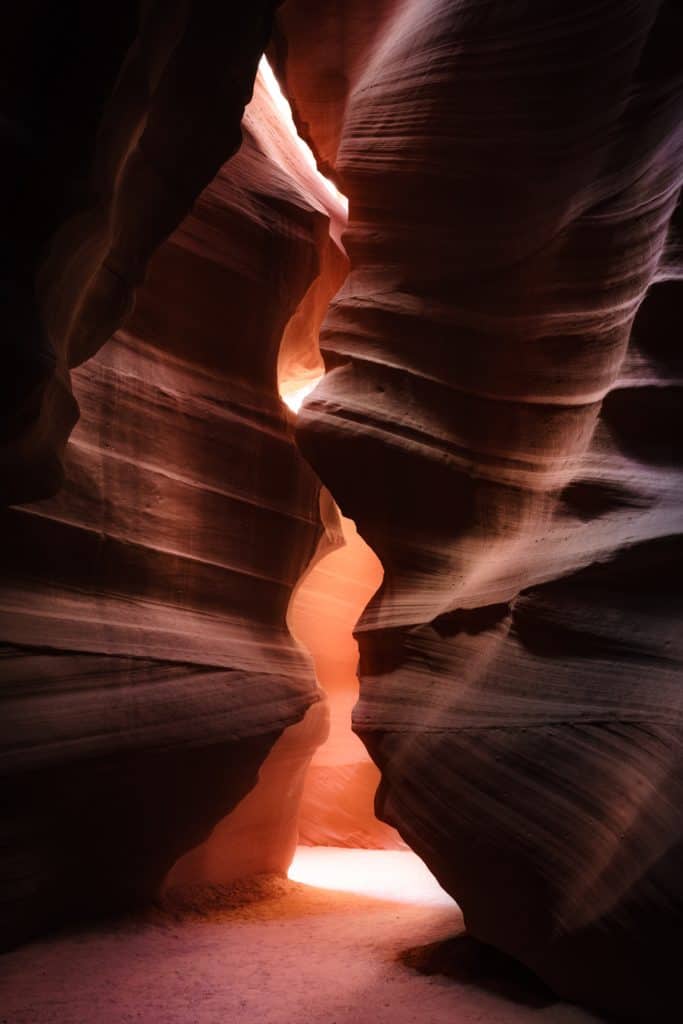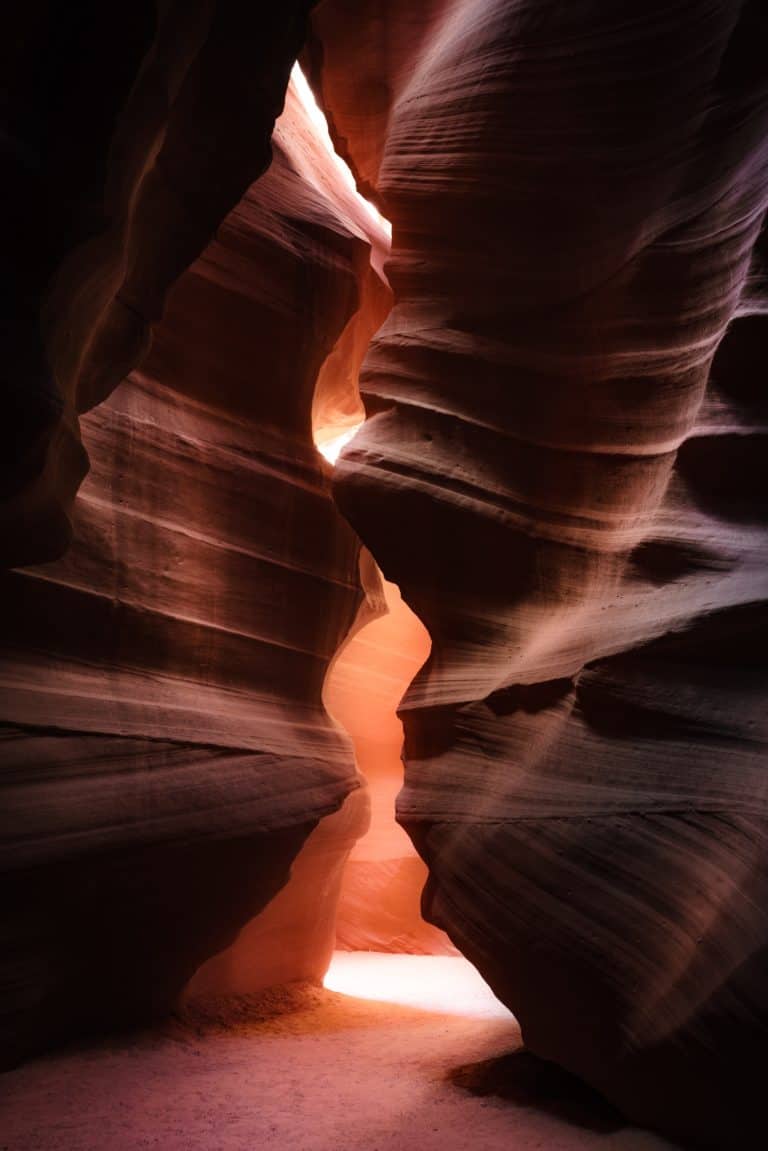 11. Take a photographic tour of Antelope Canyon
12.Ride a helicopter over a volcano in Hawaii
13.Visit the Grand Canyon
14.Take a cruise to Alaska
15.Take an Amtrak train across the country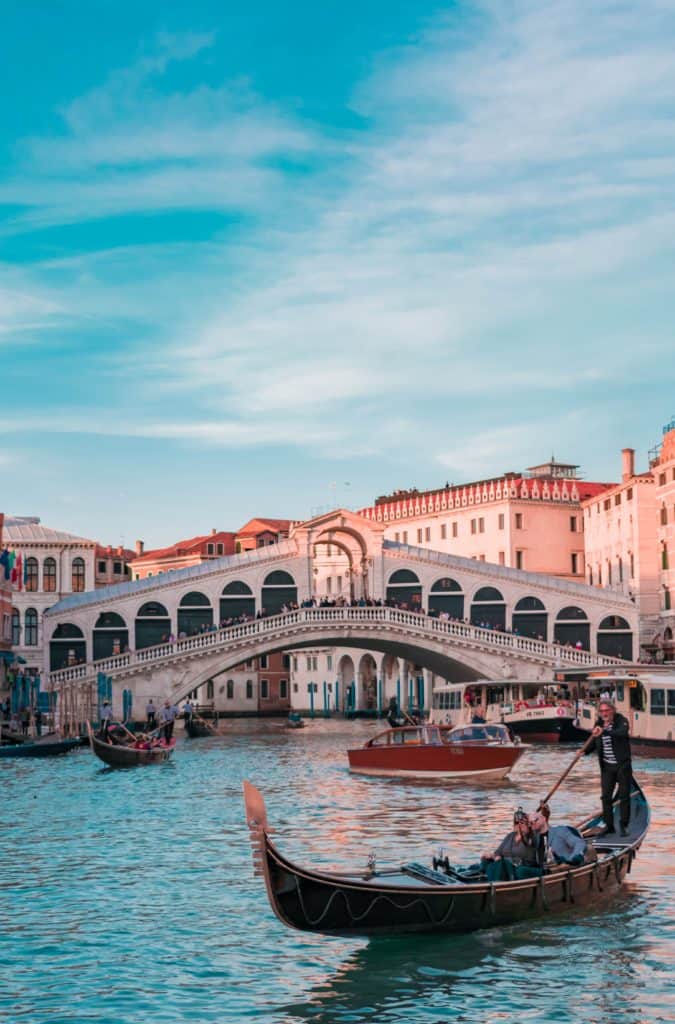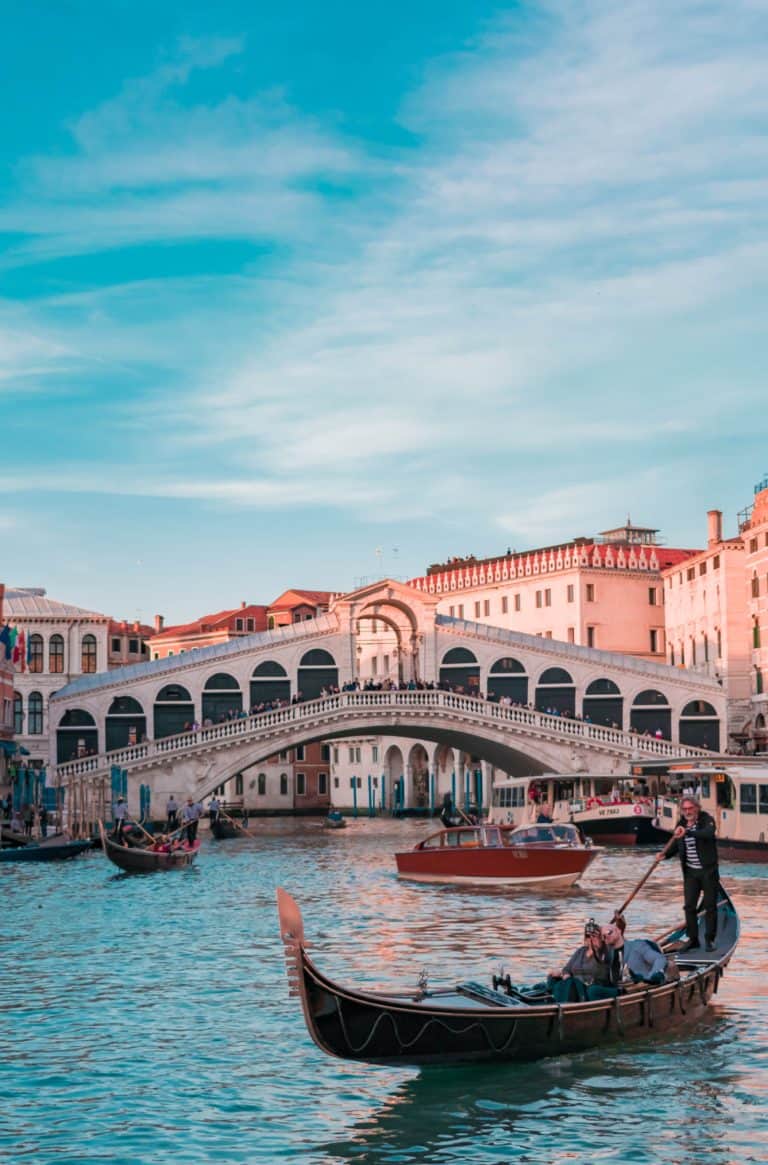 16.Take a Gondola ride in Venice
17.Take a roadtrip in an RV up the Pacific Coast Highway
18.Stand in front of the Mona Lisa
19.See the sunset at the southernmost point of the United States in Key West
20. Walk along the great wall of China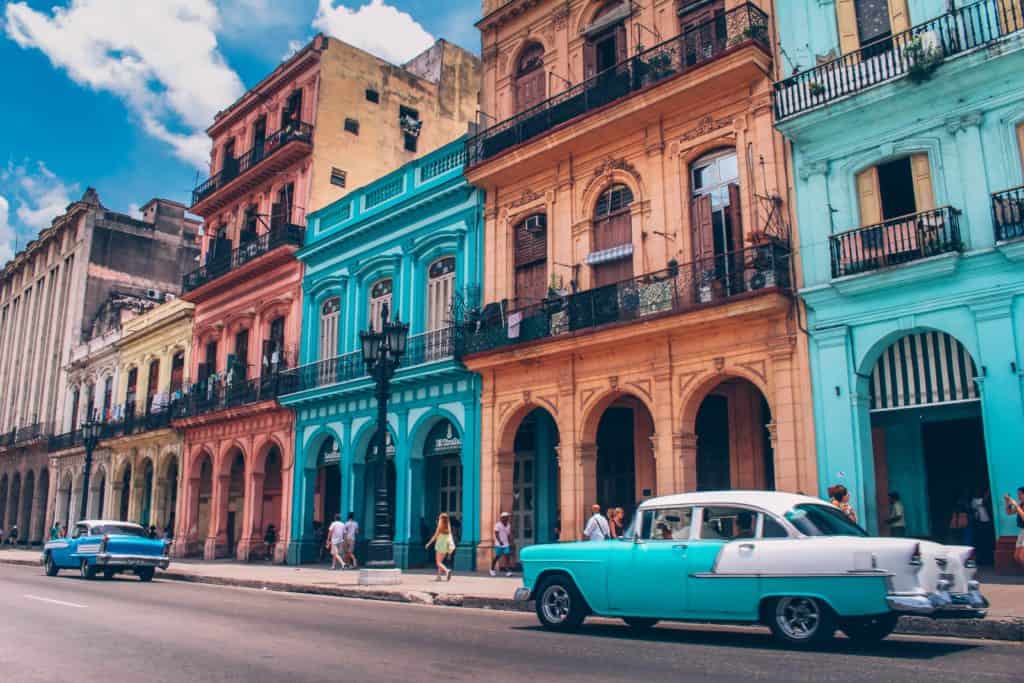 21.Ride in a Classic car in Cuba
22. Visit every Disney park in the world
23. Ride a camel to the Pyramids at Giza
24. See the Northern Lights.
25. Visit New York City at Christmas time
Have you been to any of these places with your family? Which one of these ideas is on your bucket list?