It's another Fab Five post! This month's theme is In the Kitchen and I just had to share a few food photography tips. I fell into food photography by default really. Pookah, cute as ever, has started to shy away from my camera. And rather than take forced non authentic photos of him, I've backed away. But I still have that need to photograph SOMETHING. Enter food. And flowers. And things. On the one hand, it's much easier to photograph a subject that doesn't move( much). That stays where you put it( most of the time). But when I first started out, I would have appreciated a few food photography tips.

Top 5 Tips for Food Photography
Taking photos of food, like anything else, requires that you have some mastery of your camera before you start. Whether that camera be a Full Frame DSLR or your iPhone, you should know how to use it and know how to get the correct exposure, focus and white balance. The photography tips that I have included will get your started. And after that, practice practice practice!
1. Take photos in natural light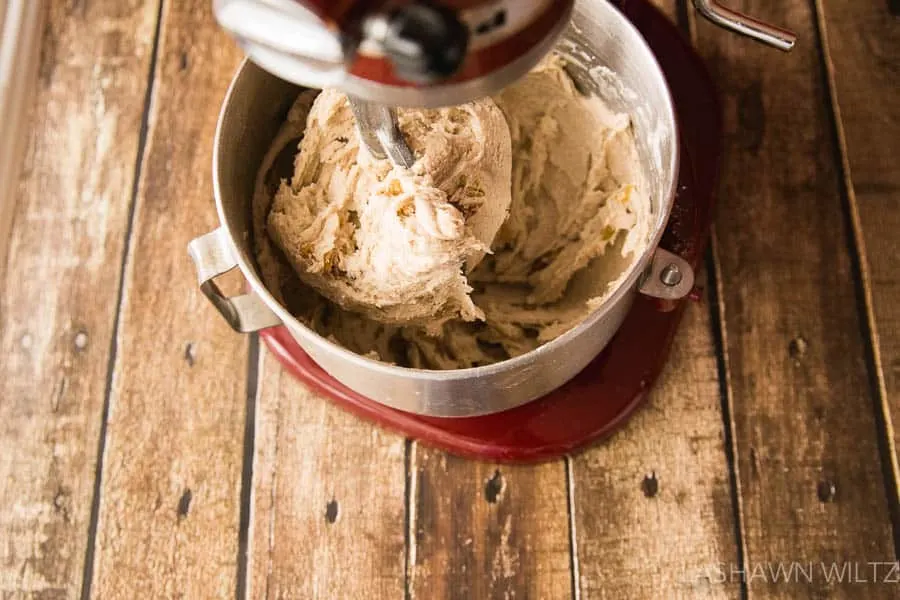 When you are just starting out, the best light is natural light. It's free and it's easy to work with.
2. Take photos from multiple angles/perspectives: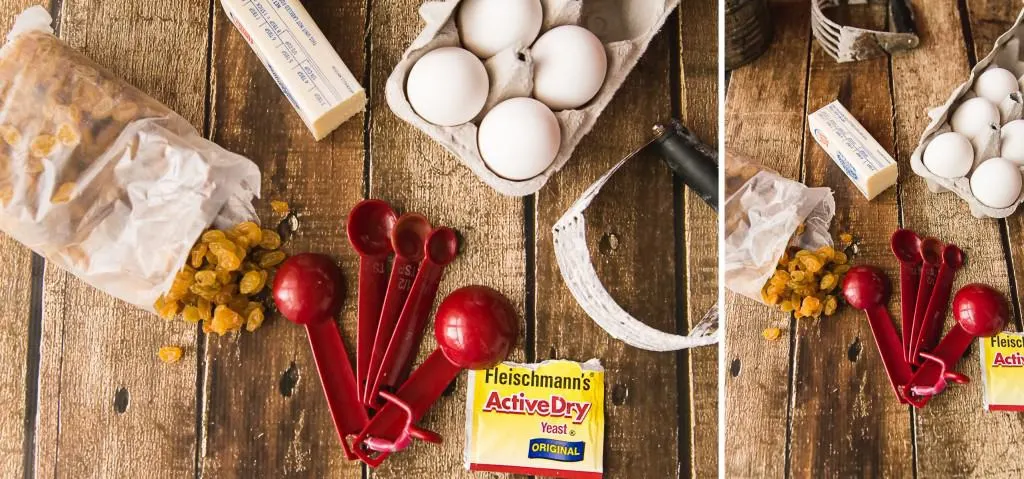 Take photos from above, horizontal, vertical…….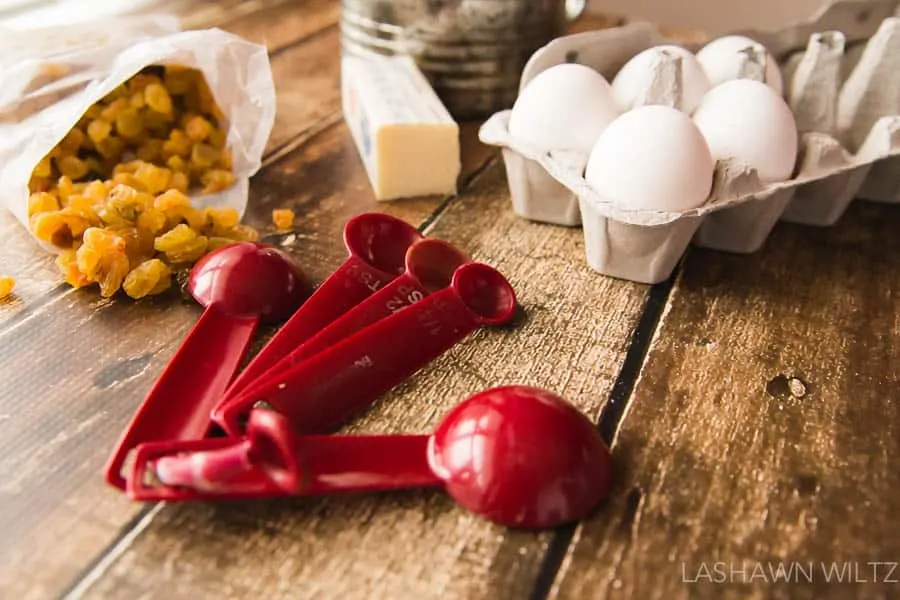 Change your view. Shoot from below, above, at eye level also. You'll be surprised at how just moving your position can change your photograph. Change your story.
3. Tell a story
My story in these photos, was the making of gluten-free hot cross buns for Good Friday for my son.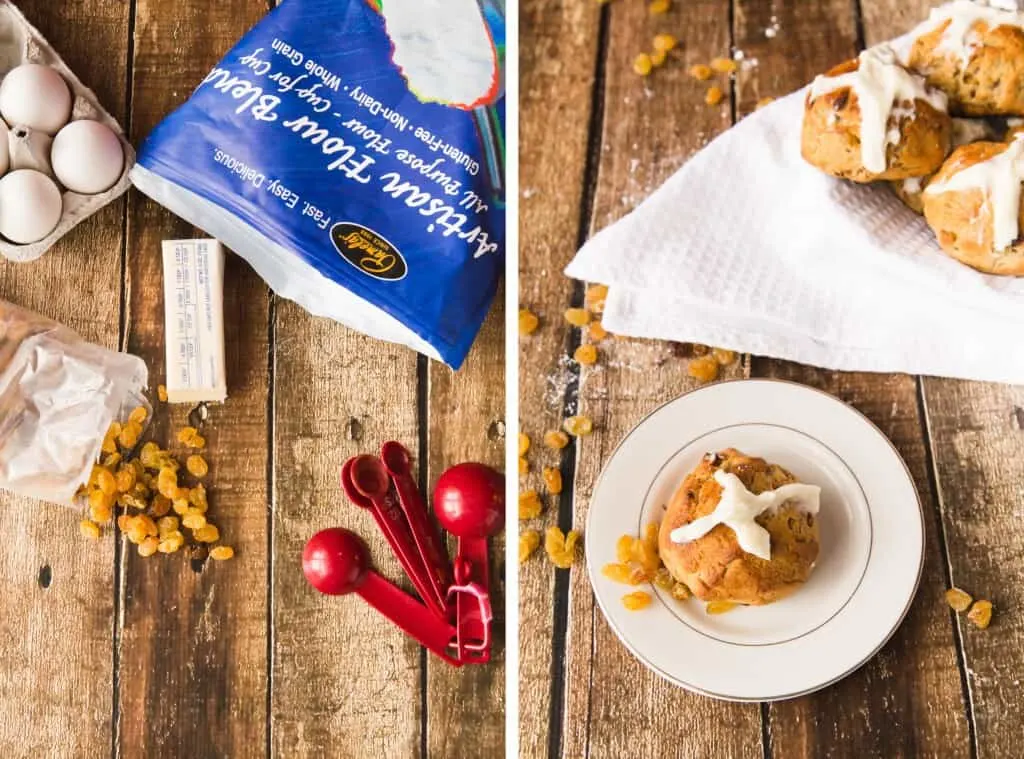 4. Get the details
Each recipe is a story. The ingredients, waiting for the dough to rise, the icing on the final product…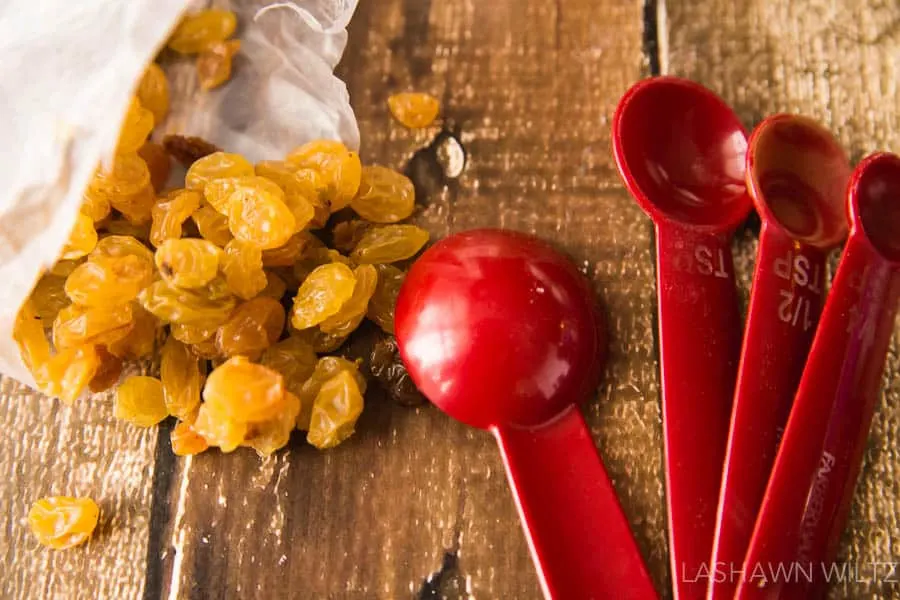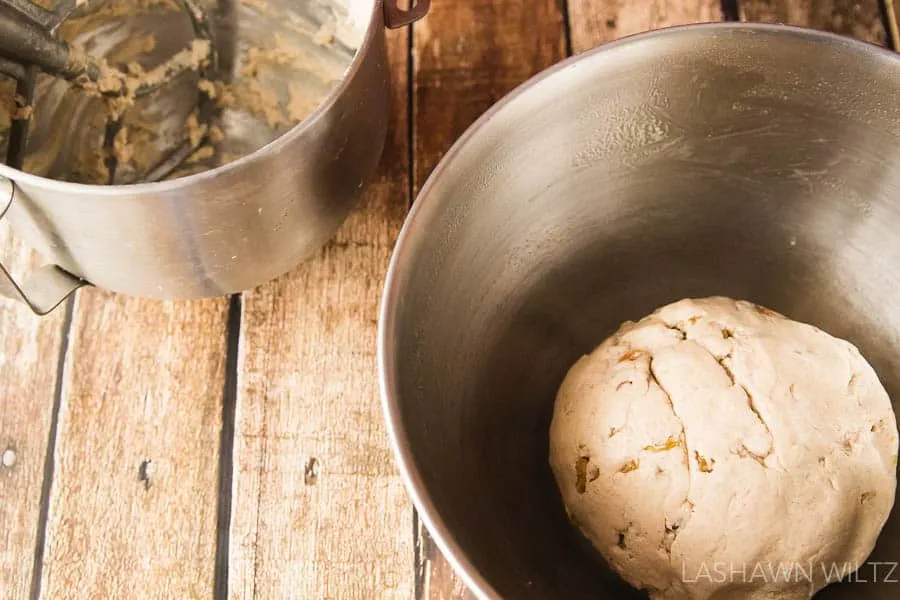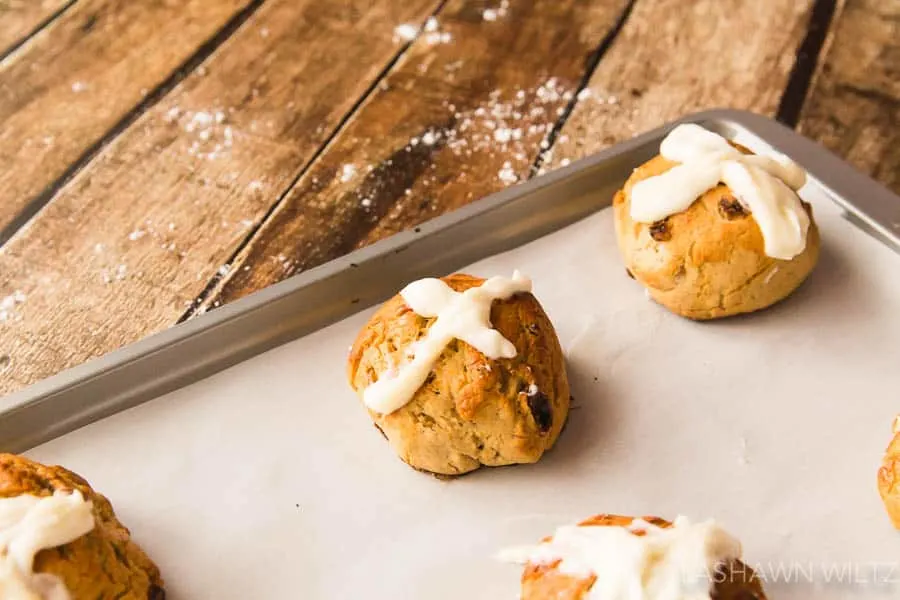 5.Enjoy
Food photography, like all photography should be enjoyable. So enjoy food photography and enjoy the fruits of your labor!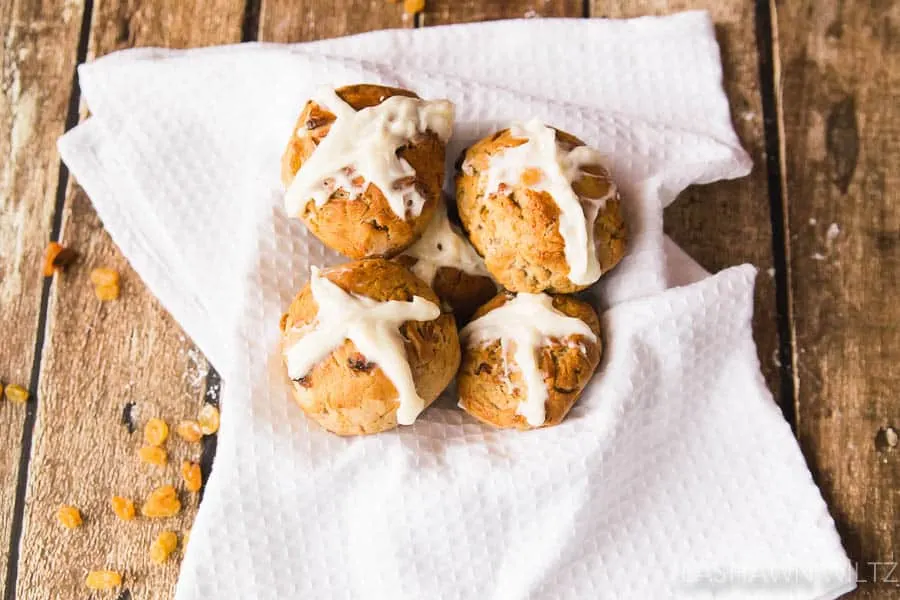 Hopefully, these food photography tips will help you to improve your food photography! Since it is Good Friday, I've included the recipe for Gluten Free Hot Cross Buns at the end of this post.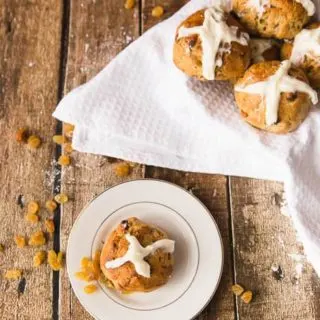 Gluten Free Hot Cross Buns
Ingredients
Dough
1 1/2 cup warm milk
5 teaspoons active dry yeast
1 teaspoon of sugar
4 cups of Pamela's Artisan Flour Blend
1/2 cup sugar
1 1/2 tsp of ground allspice
1/2 tsp cinnamon
1 tsp salt
1/2 cup plus 2 TBSP cold butter
1 large egg
1 large egg yolk
1/3 cup of golden raisins
2 tsp finely grated orange zest
2 tsp finely grated lemon zest
GLAZE
3 TBSP granulated sugar
1 large egg
Frosting 1/4 cup butter, very soft
1 cup of powdered sugar
1 to 2 TBSP milk
Instructions
This recipe is copied,with a few modifications from Pamelasproducts.com
DOUGH
In a small bowl stir together milk, yeast, and 1 teaspoon granulated sugar. Let mixture stand 5 minutes, or until foamy.
Into a large bowl sift together flour, allspice, cinnamon, salt, and remaining 1/2 cup granulated sugar. Cut butter into bits and with your fingertips or a pastry blender blend into flour mixture until mixture resembles coarse meal, place in bowl of stand mixer. Lightly beat 1 whole egg with egg yolk. Make a well in center of flour mixture and pour in yeast and egg mixtures, raisins, and zests. Mix on medium until dough comes together, about a minute. Transfer dough to an oiled large bowl and turn to coat. Let dough rise, covered with plastic wrap, in a warm place until doubled in bulk, about 1 1/2 hours.
Line two baking sheets with parchment or oil two large baking pans.
On a floured surface with oiled hands knead dough briefly and form into two 12-inch long logs. Cut each log crosswise into 12 equal pieces. Form each piece into a ball and arrange about 1 inch apart on baking sheets, or in greased pan. Let buns rise, covered, in a warm place until doubled in bulk, about 45 minutes.
Preheat oven to 400°. While buns are rising, lightly beat remaining egg with superfine sugar to make an egg glaze. Brush buns with egg glaze. Bake buns in upper and lower thirds of oven, switching position of sheets halfway through baking, until golden, about 15 to 18 minutes.
Transfer buns to a rack to cool slightly. Serve buns warm or at room temperature.
FROSTING
Mix softened butter with powdered sugar, add milk to make a frosting that can be dripped from a spoon to form the cross on the top of the buns.
Chef's note: Feel free to substitute citron or other dried fruits for the raisins and currants. I think i'll try blueberries of course, next time.
Now go and check out what the rest of the Fab Five has in the Kitchen for you this month!