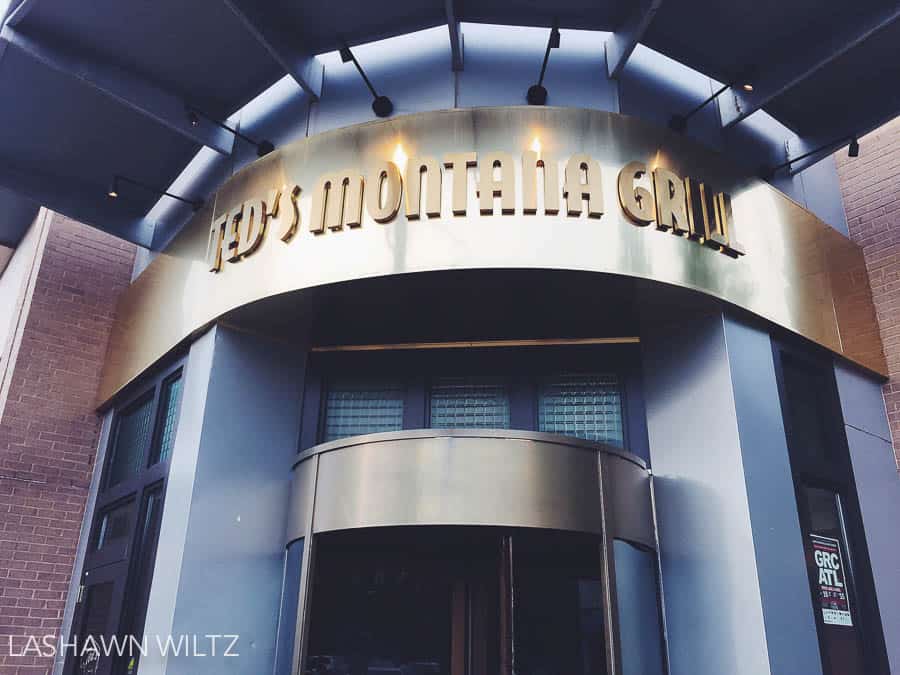 We have always loved Ted's Montana Grill. And ever since we discovered their Gluten Free Menu, it has been one of our go to restaurants here in Atlanta. Ted's, which was honored with the "Best Gluten Free restaurant chain" award in 2012, has great variety on their gluten free menu including classics such as their Cedar Plank Salmon and bison burgers, fresh sides, a kids menu and desserts. Even the Hand-cut French Fries at Ted's Are gluten-free due to its detailed frying process!
Let me repeat: We LOVE coming to Ted's!
Up until this time, due to his allergy to wheat, Pookah had never had a hamburger. Mainly because up until now, he's been pretty picky about what he eats. But as he gets older, he's starting to expand his palate! Recently, Ted's has added gluten free buns to all 13 of its Atlanta area locations( due to a partnership with Pure Knead a local allergy friendly bakery in Decatur). So when I heard that there were now gluten free buns at Teds Montana Grill, we knew we had to try it!
What I also love about Ted's is its willingness to make accommodations for kids. So, we decided to try the sliders for Pookah. Cause..sliders guys! He was so excited.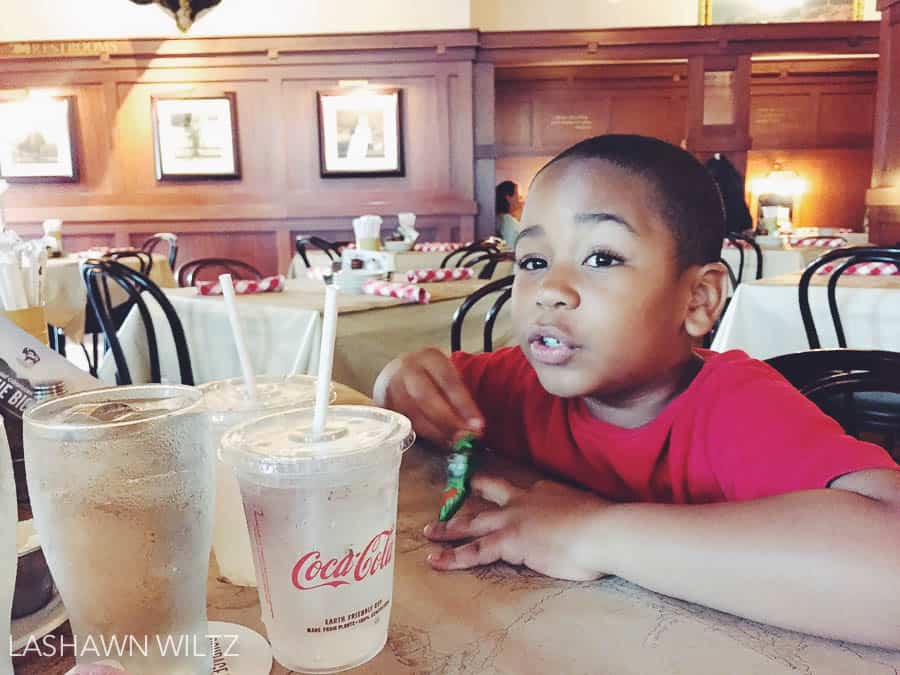 In solidarity, I decided to try out the new gluten-free buns too. Our meals came……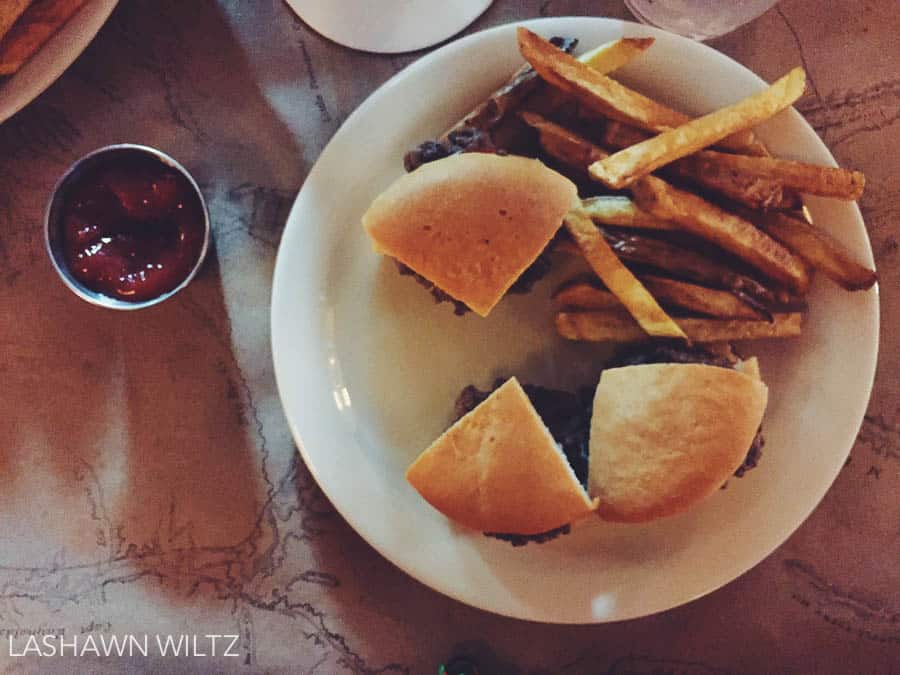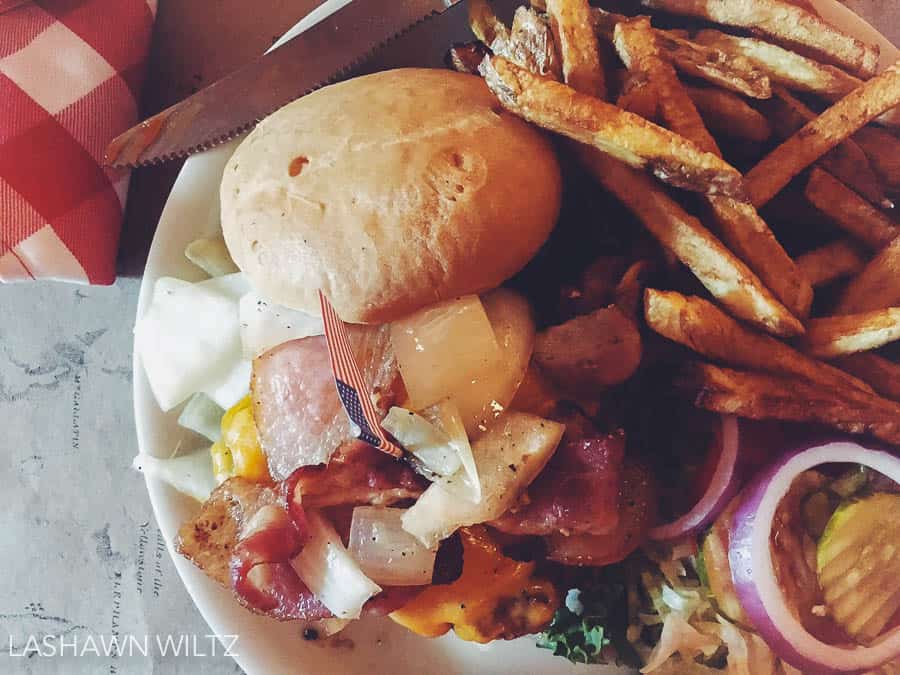 They looked soooo good. But the real test….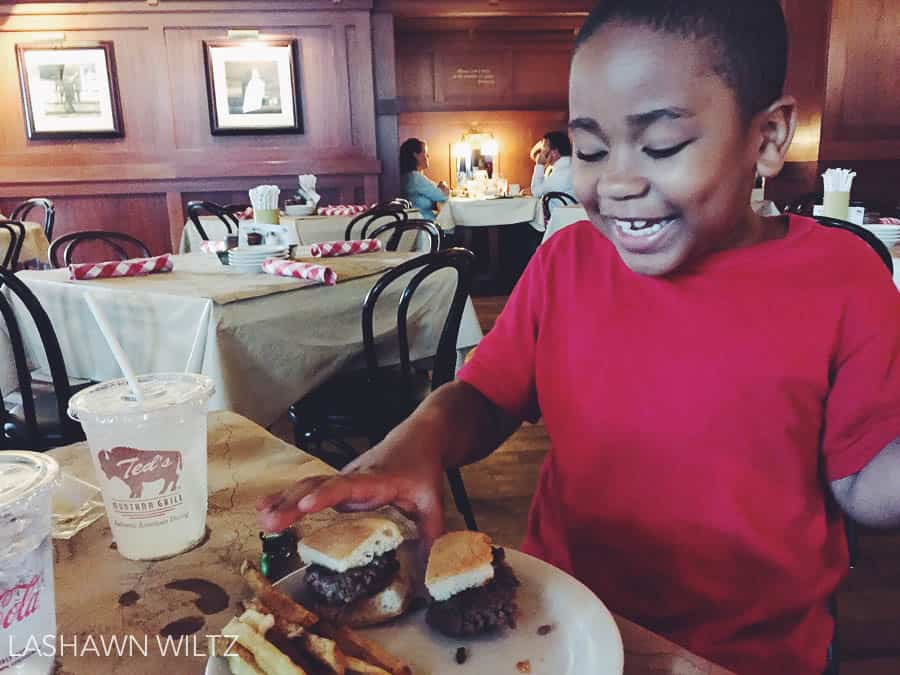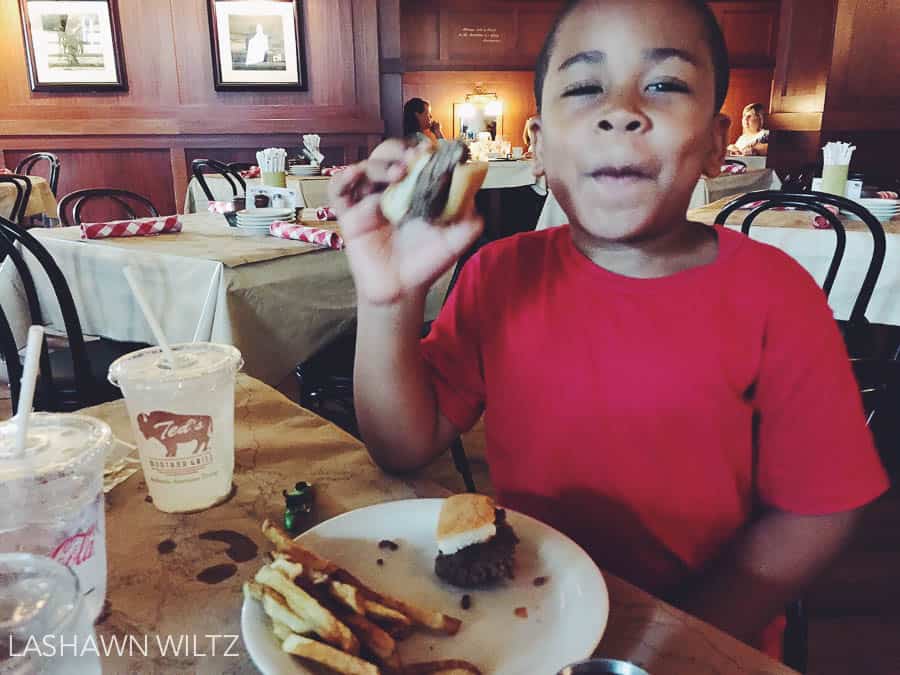 Delicious! The buns with nice and soft and just delicious! Pookah enjoyed his experience so much, he is already asking to go again! SUCCESS!
About Ted's:
Ted's Montana Grill is committed to serving honest food served with genuine hospitality. The menu is known for its modern interpretation of hand-prepared, 100-percent fresh, classic American food. The chef inspired menu features the finest cuts and best selection of bison, including high-quality, flavorful steaks and award-winning burgers amongst a variety of other unique menu items. Headquartered in Atlanta, Ted's Montana Grill was co-founded in 2002 by Ted Turner, the media entrepreneur, environmentalist and philanthropist, and award-winning restaurateur, George W. McKerrow. The company was named one of 20 emerging restaurant chain brands by Nation's Restaurant News in 2013 and earned TripAdvisor's Certificate of Excellence in 2013 and 2014. Learn more at tedsmontanagrill.com, like Ted's on Facebook and follow on Twitter. For more information, or to find a restaurant visit, www.tedsmontanagrill.com.
Our meal was provided by Ted's Montana Grill in Decatur, Ga. All opinions are my own.