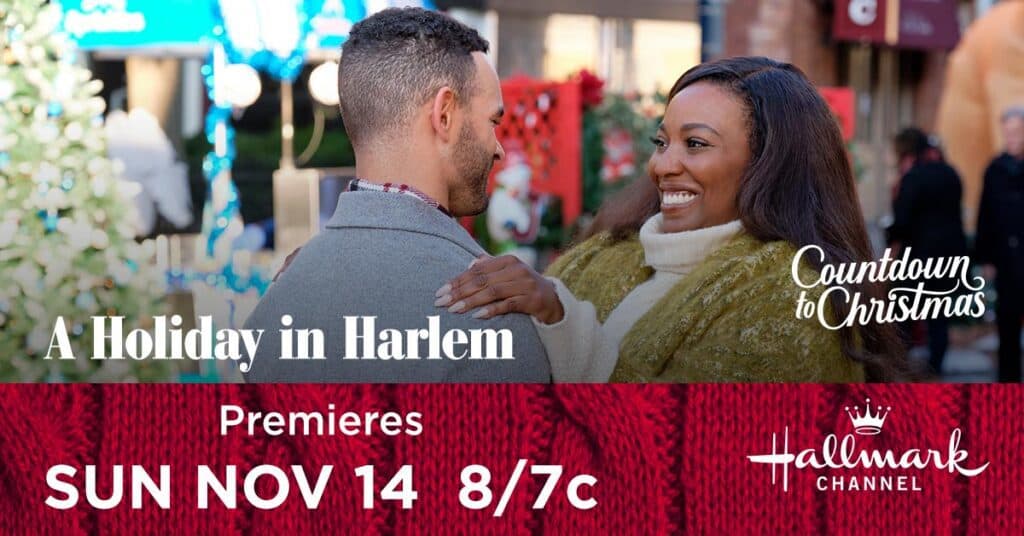 Thank you Hallmark Channel for sponsoring this post.
Yes friends, it is the MOST wonderful time of year!
If you know me AT ALL, you know that every year, without fail, I am primed and ready for Hallmark Channel's #CountdownToChristmas.
Every year, I have Hallmark Channel on, binging all of my old favorites while waiting to enjoy the new ones. There is something about watching my favorite movie on Hallmark Channel that screams that the holiday season has started for me.
This year, I've got my christmas pajamas and my warm spot on the couch ready to sit down and watch A Holiday in Harlem staring Olivia Washington , Will Adams and Tina Lifford.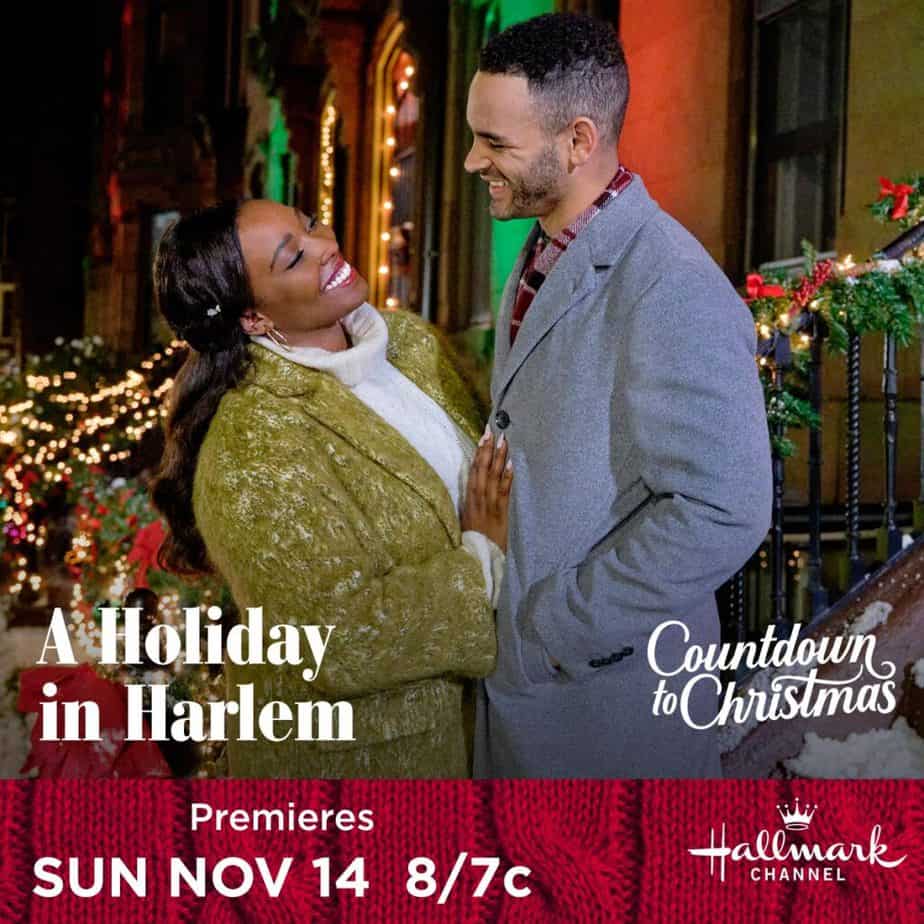 According to Hallmark
"After her grandmother, Mama Belle, turns away her usual gift delivery, expecting "presence over presents," jetsetting executive Jazmin heads uptown to Harlem for a quick visit. However, when Mama Belle is injured, Jazmin agrees to stay in the neighborhood and take over co-chairing their block's annual Christmas Jamboree with her old best friend Caleb. A successful corporate fixer, Jazmin expects the job to be easy but quickly finds that she has a lot to learn about the community and her heart"
I can't wait to watch!
There are 41 ALL NEW original movies premiering on Hallmark Channel and on Hallmark Movies & Mysteries. You can literally find something to watch all day long!
If you are looking for more resources to help you to enjoy Hallmark Channel Holiday Movies this year, check out
Find more information about ALL Hallmark Channel's #CountdowntoChristmas original holiday movies HERE!
So make sure you tune into A Holiday In Harlem and live tweet with me during the premiere on Sunday, November 14th at 8 pm EST /7PM CST. When you do, you will have the opportunity to win a Holiday Happiness Package from Hallmark that includes:
(1) Hallmark Channel Gift Wrap Package
(1) Hallmark Channel Wines digital gift card
(1) Holiday tea tin from Republic of Teas
I can't wait!