High Tea… sounds so fancy, doesn't it? Tea is soothing to me, something I do to relax. But I have always been fascinated by the idea of having High Tea with scones and little sandwiches and tea of course. Last year, when I visited Tipple and Rose Tea Parlor here in Atlanta, I noticed that they did a High Tea Service. And I was, of course, determined to do it myself. So I gathered my friends and yesterday, I went to my first High Tea in Atlanta.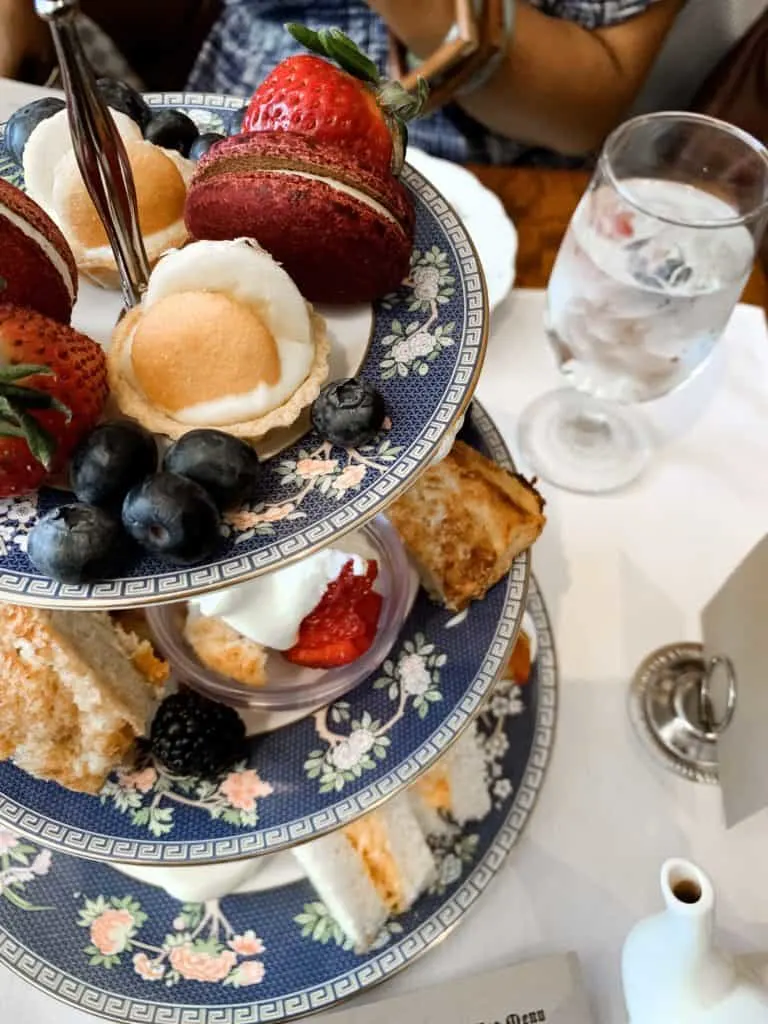 And it was everything I thought it would be and more.
You know I love my coffee, but there is something so fancy when you and your girls get together for convo and fancy tea and scones and clotted cream.
It was so relaxing and classy and FUN and KID FREE that we have decided to do this again. And soon.
If you are in the Atlanta area or visiting. Make sure that you head over to Virginia Highlands neighborhood and visit Last year, when I visited Tipple and Rose Tea Parlor here in Atlanta
I promise that even if you don't have the high tea, owner Doria Robers bakes treats will have you HOOKED and coming back for more.
Now, for our High Tea.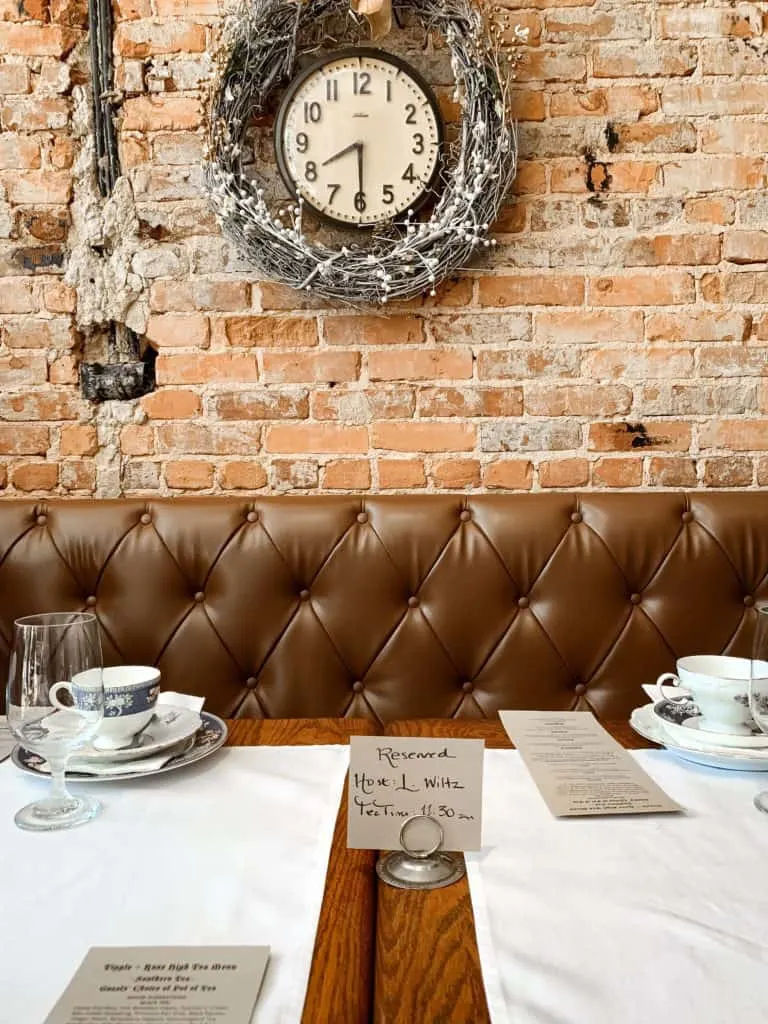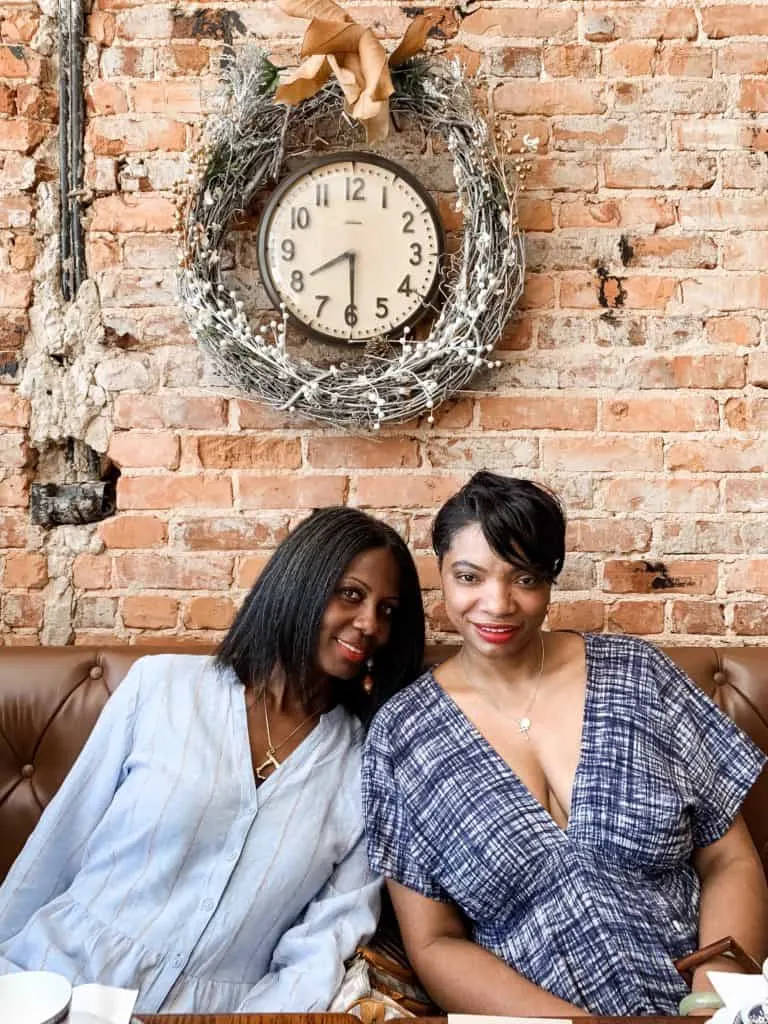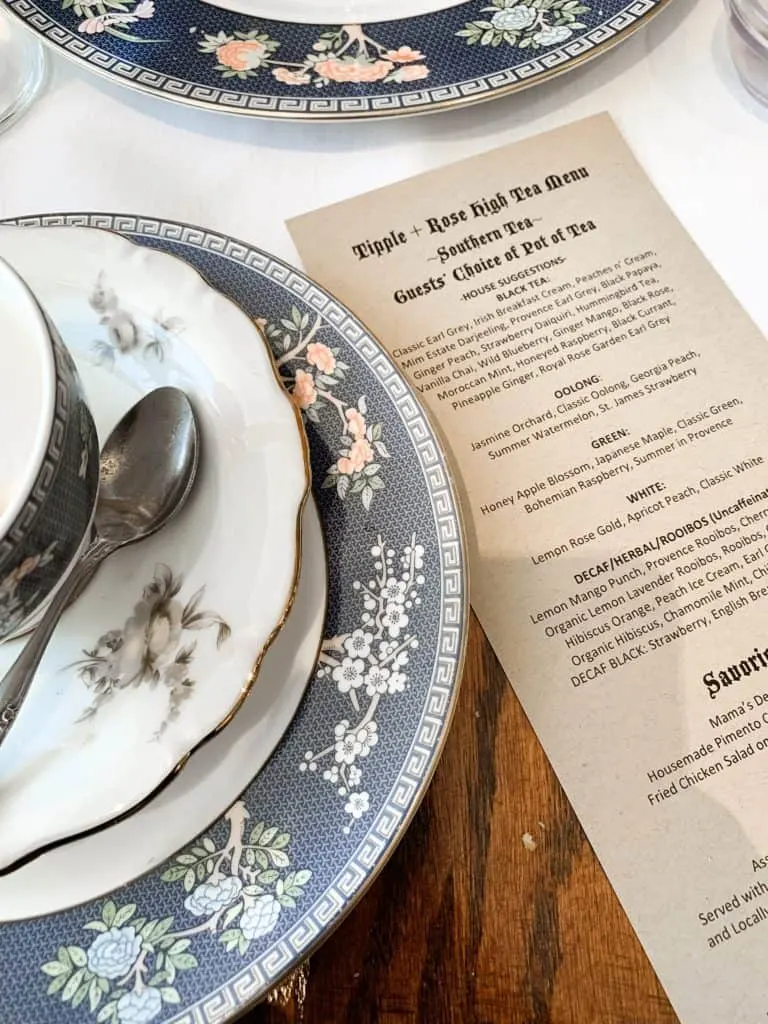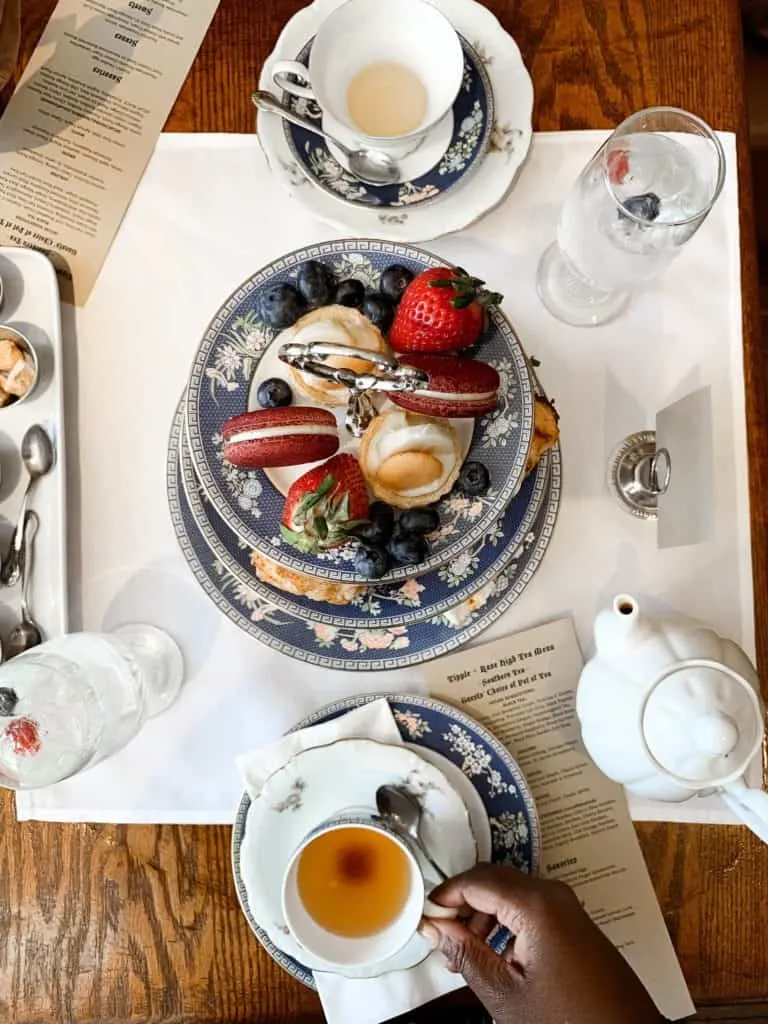 We had the Southern High Tea…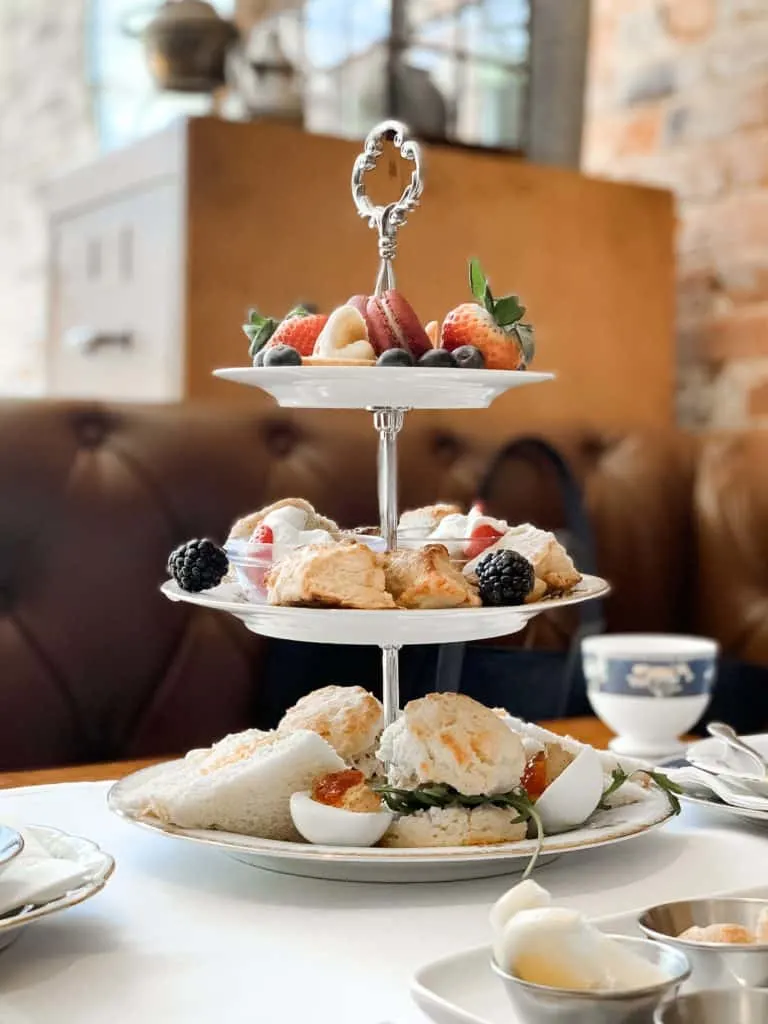 Which included things like Cornbread Brown Sugar Scones with clotted cream and Deviled eggs with local pepper jam..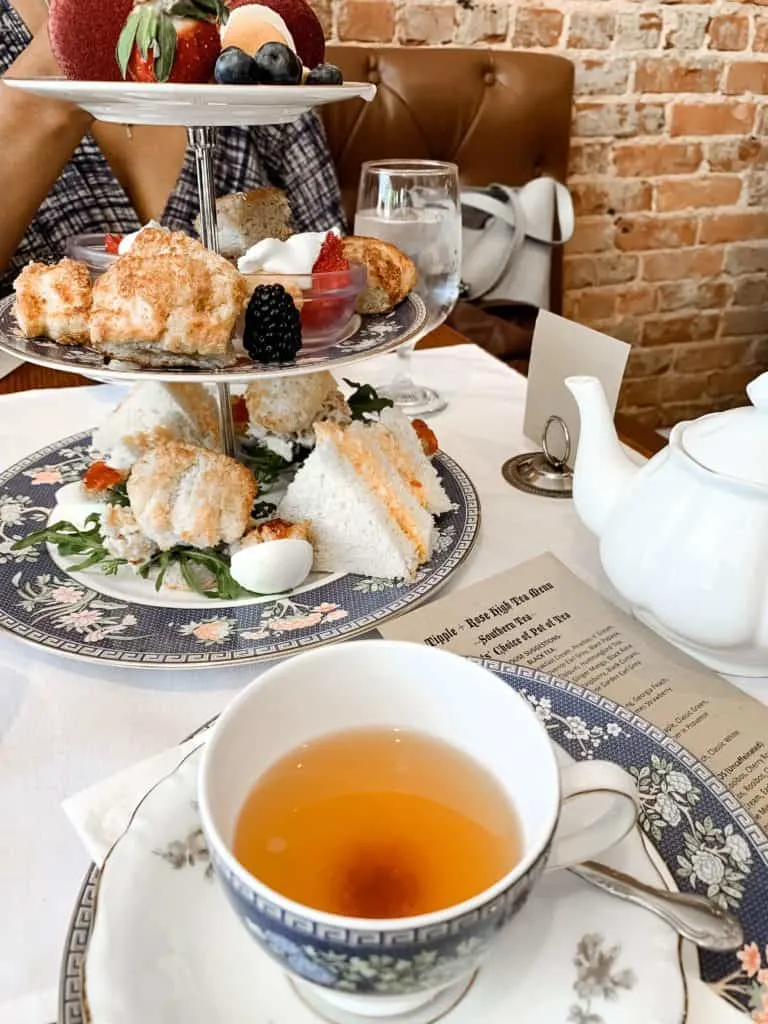 And this Fried Chicken Salad on Homemade Buttermilk Biscuits…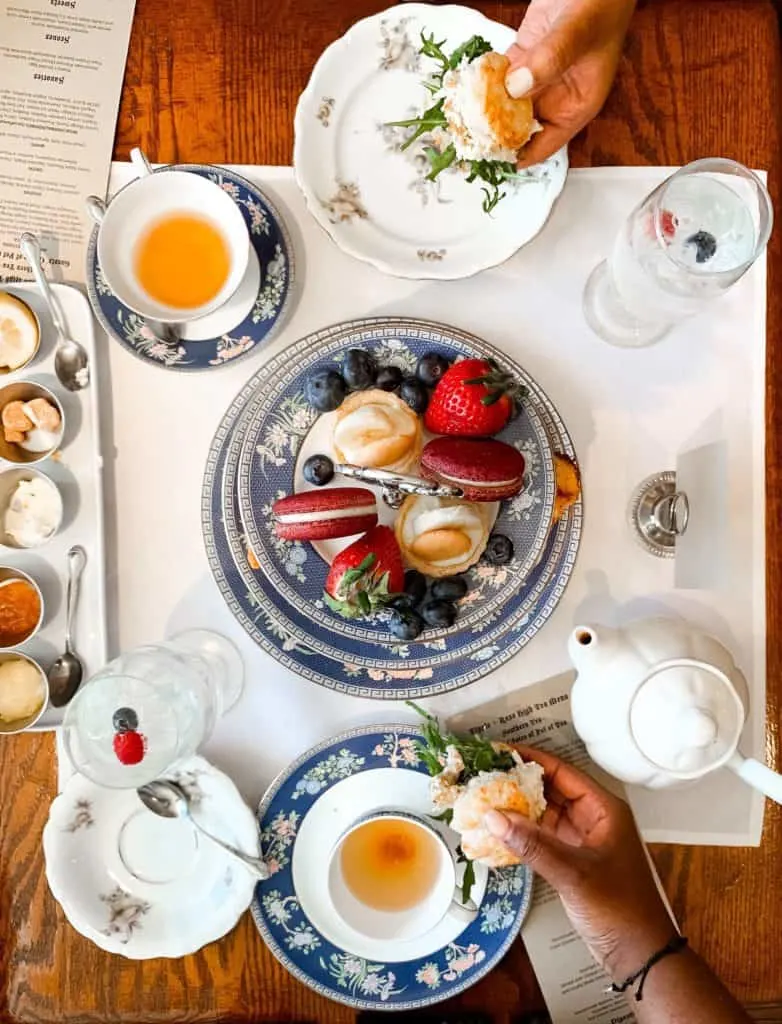 And guys…Red Velvet Macarons…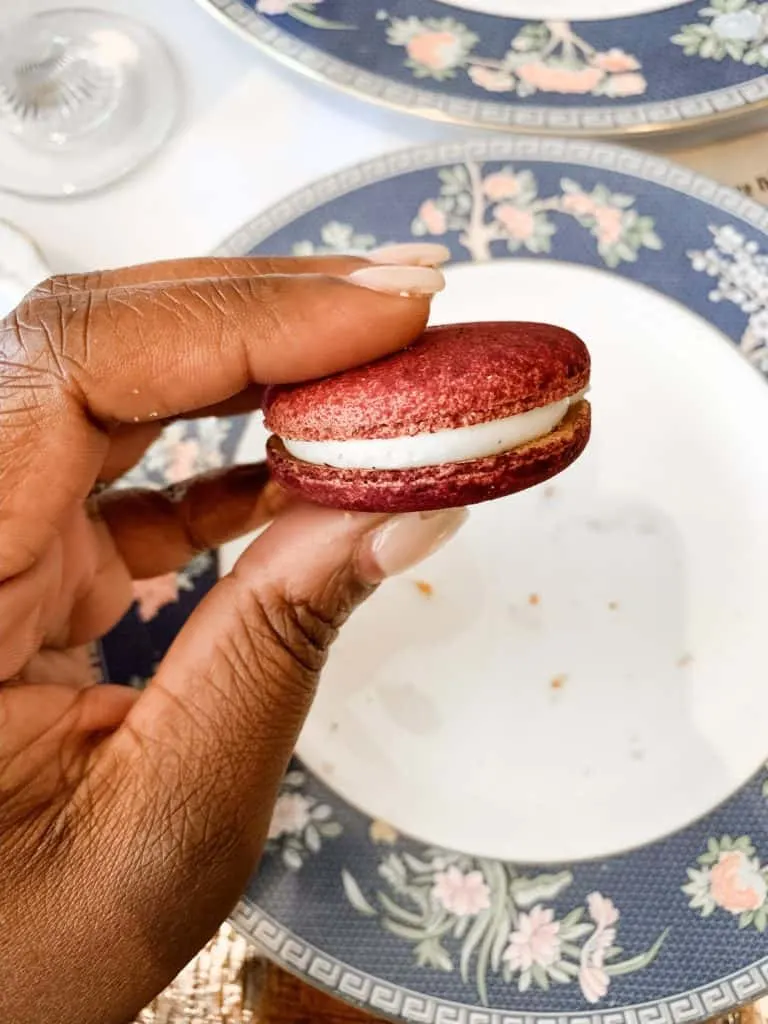 We will be back!!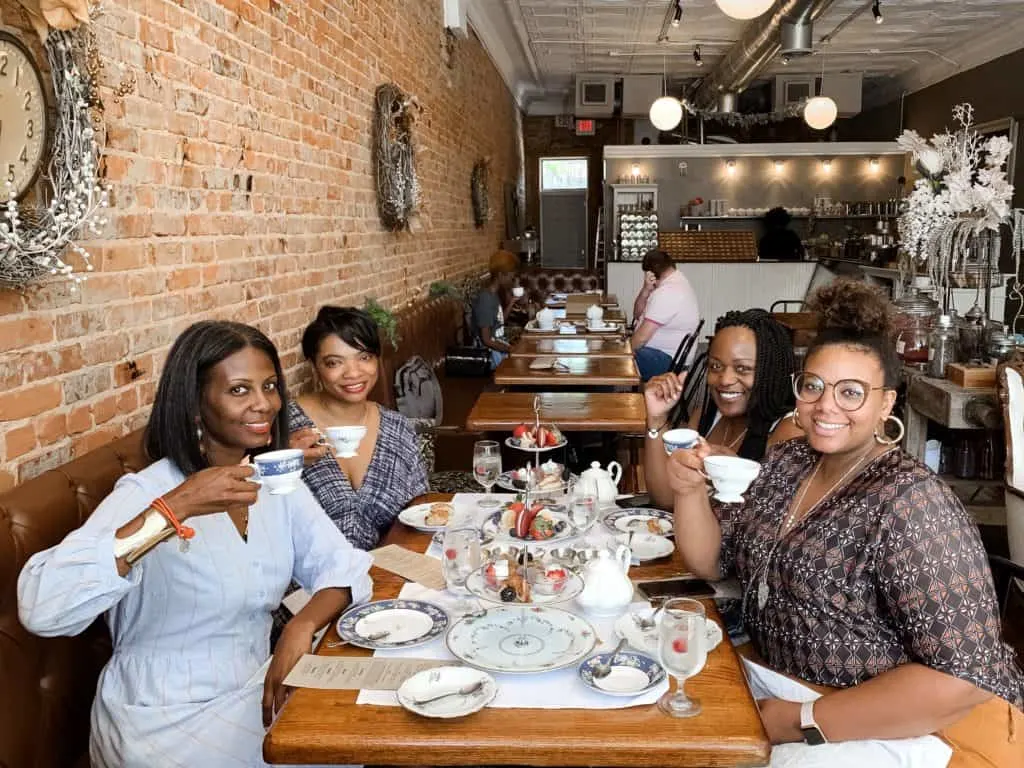 Have You Ever Been to High Tea? Where? What was on the menu?
All photos were taken with my iPhone XS and edited in Lightroom Mobile with my own preset.