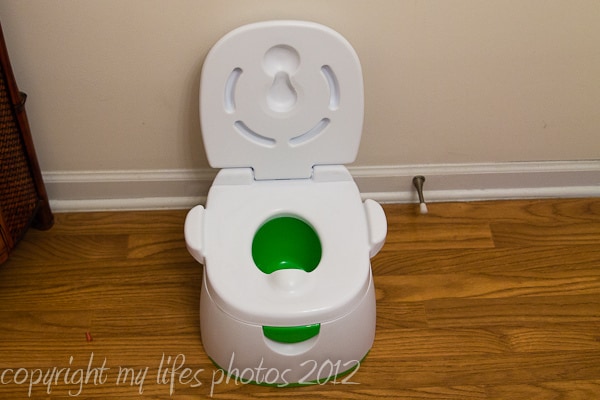 Yes, that is a potty, but we'll get to that later….
I love lists.
I love making them, checking things off of them, sharing them.
I got this idea from Kelle Hampton over at Enjoying the Small Things and Veronica over at Veronica Armstrong.com.
Veronica shared her summer wish list.  And Kelle just started making a weekly mini bucket list of things she wants to do that week.
I LOVE this idea.
Except, I'm so busy/exhausted from work sometimes, I don't get to do EVEYTHING some weeks. And planning for the whole summer seems so broad.  But, I figured I could make one for the month!
Sooooo, without further ado, this is my Bucket List for June….
June Bucket List
Finish A Dance with Dragons, the lastest book in the Game of Thrones series. I've been trying to finish it for months, but I keep getting distracted by Hunger Games and Mommy Porn…..
Start training for the Black Girls Run Drive to End Hunger 5K/10K race.  I haven't decided if I am going to stick with the 5K, or go for the 10K, but I WILL be running this one in September in my town. I WILL!!!! Especially since I've given up on running the Peachtree this year. I.Just.Can't……..
Start seriously potty training Pookah.  His new teacher, ( the one I didn't like until we had a looooong talk) and I have a plan: out of pull ups by the end of summer. Yesssssss………
Redesign my blog MYSELF. Why myself? I'm cheap and I've got a ton of other stuff to pay for this summer. I've been thinking about revamping My Life for a while now.  I was going to buy a whole new domain name with my REAL name and everything, but I like talking shit about family members, co workers and in laws without them reading it.  🙂 But it's time for a change i.  And I'm going to attempt it myself….
Finally FINALLY finish up a photography class I did as a study along for with Clickin Moms in January after I finish the current one I am taking with Brooke Snow.( LOVE HER!!!)  Yes. January……
That's it.
A Busy month huh?
Gotta go, I'm off to play bubbles….