Are you Visiting New York City? Make sure you check out La Mela, One of the best Little Italy Restaurants. It's the best Italian food New York has to offer.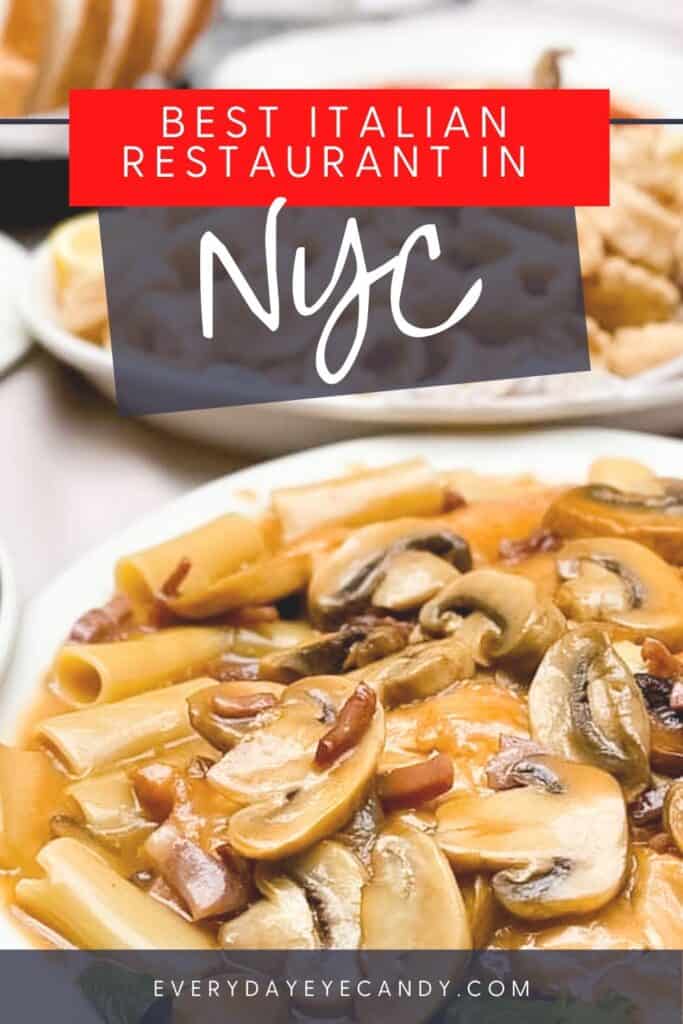 Covid-19 Update: The Restaurant is currently open from 12-9 for limited outdoor seating and pick up and Uber Eats.
Earlier this year, before everything went crazy, I got to visit New York City for 3 days as a part of my Mastermind group.
I love NYC, I love everything it has to offer. But the best thing about this trip ( besides seeing my friends) was the FOOD.
La Mela: Little Italy Restaurant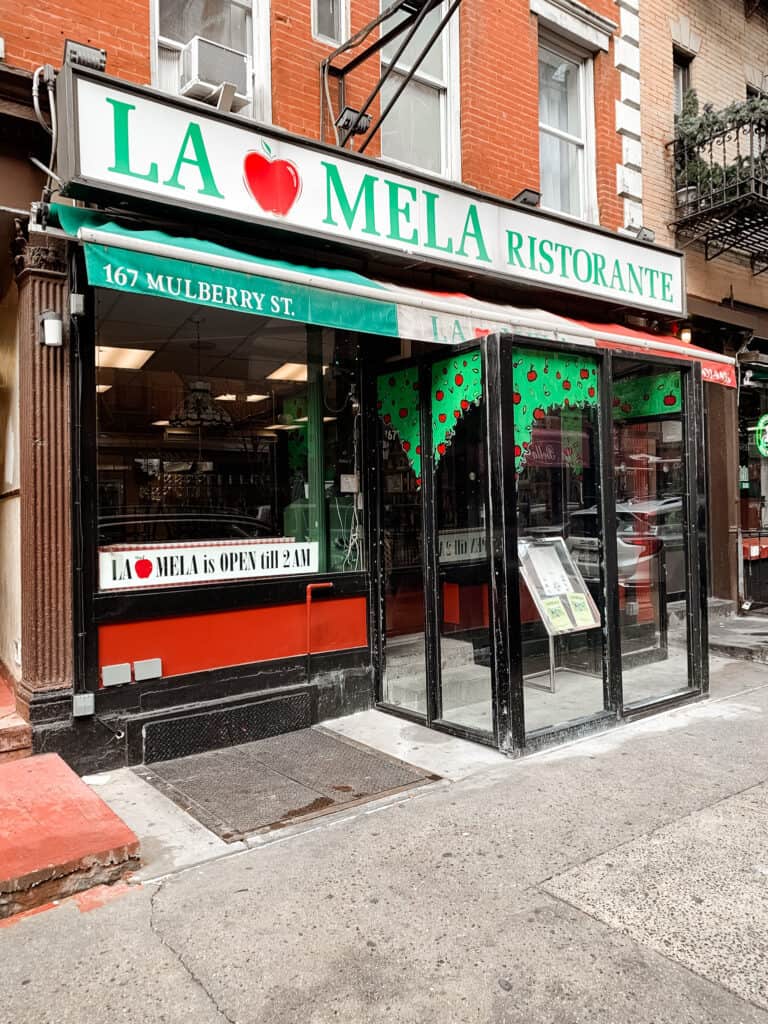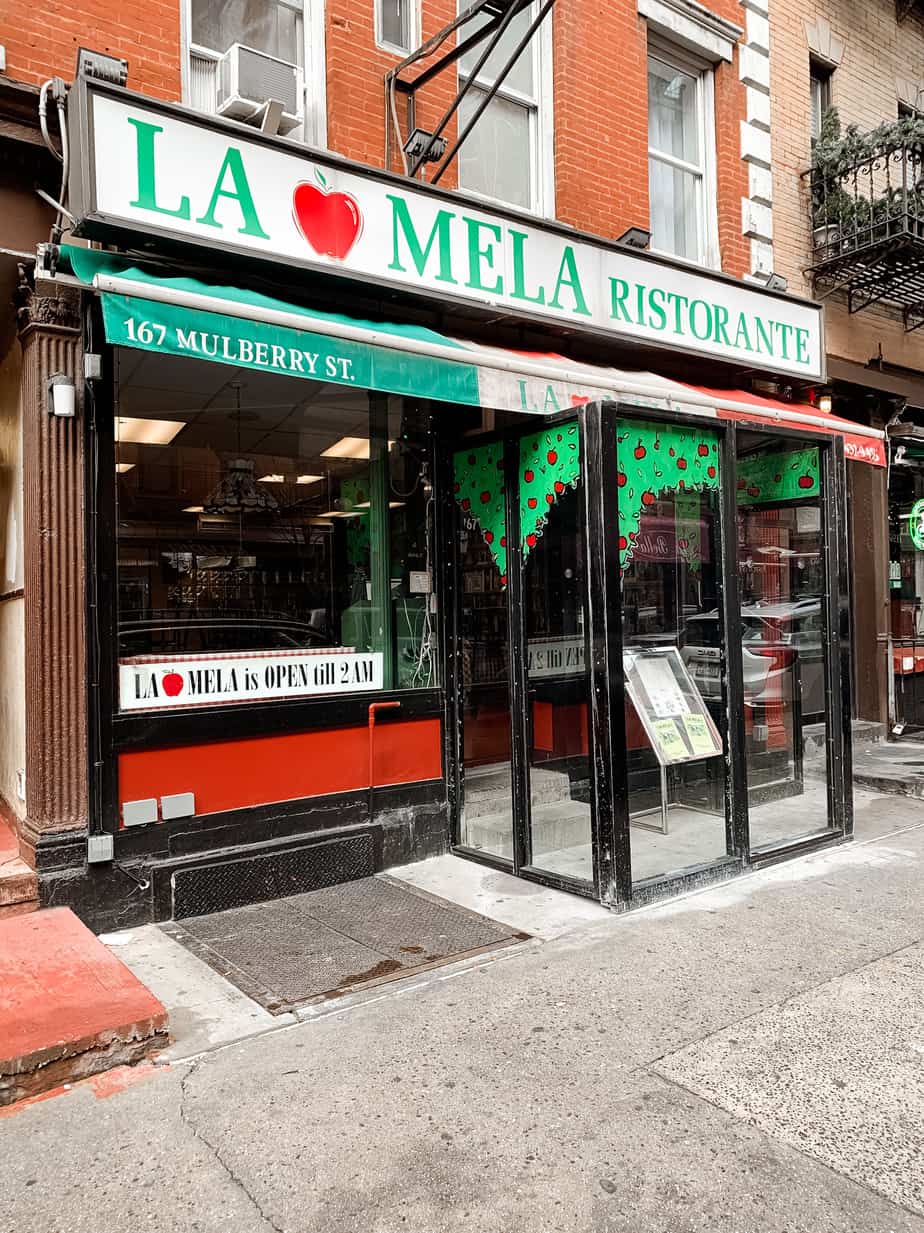 So listen. I've eaten at Italian Restaurants before. I've eaten what I thought was a great love a good Alfredo or any pasta covered in cheese.
For our mastermind, we met in the meeting room at La Mela Restaurant in Little Italy for 3 days.
I was in carb heaven.
The food at La Mela, was hands down, the best Italian food I've ever eaten.
The history of La Mela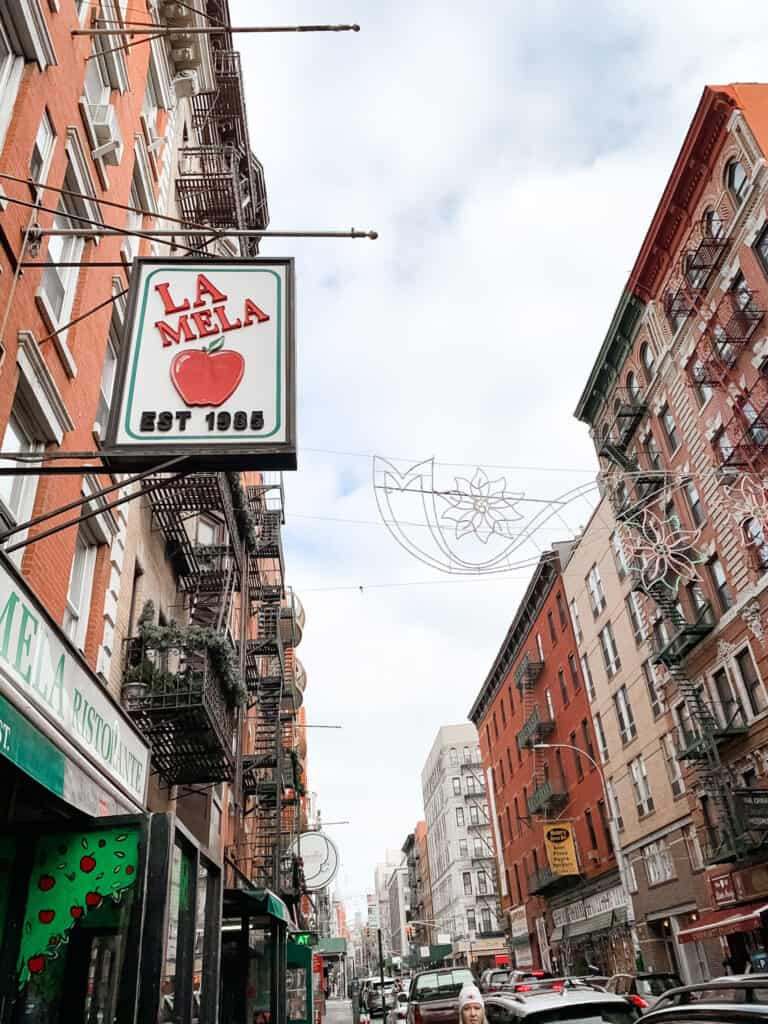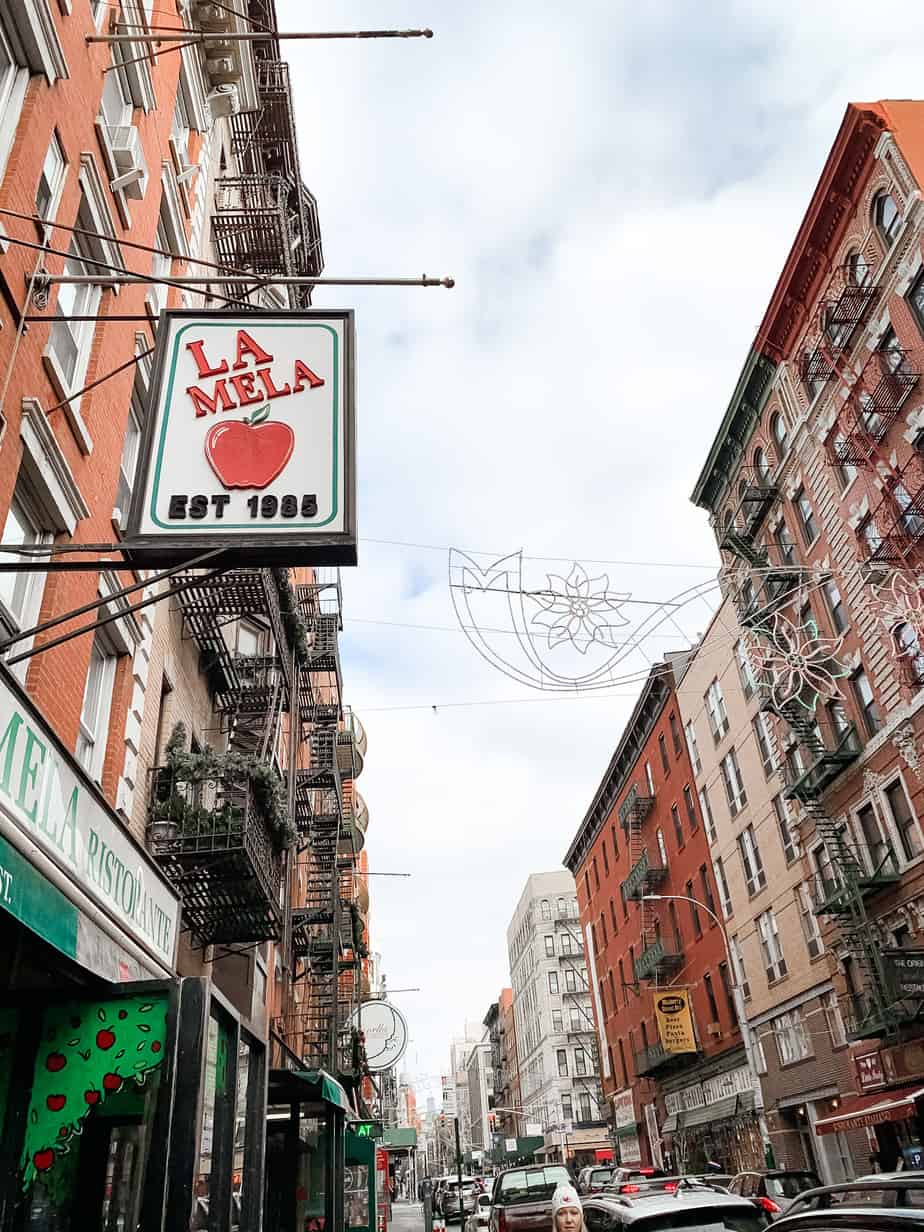 La Mela opened twenty-five years ago, with the focus to offer high quality affordable Italian Cuisine. They have kept up that tradition perfectly! It is why La Mela remains one the best known of New York's Little Italy Restaurants
La mela Menu
So what's on the menu??
Let's talk about the food.
They offer family style dining if you come with a group of friends or a large sized family.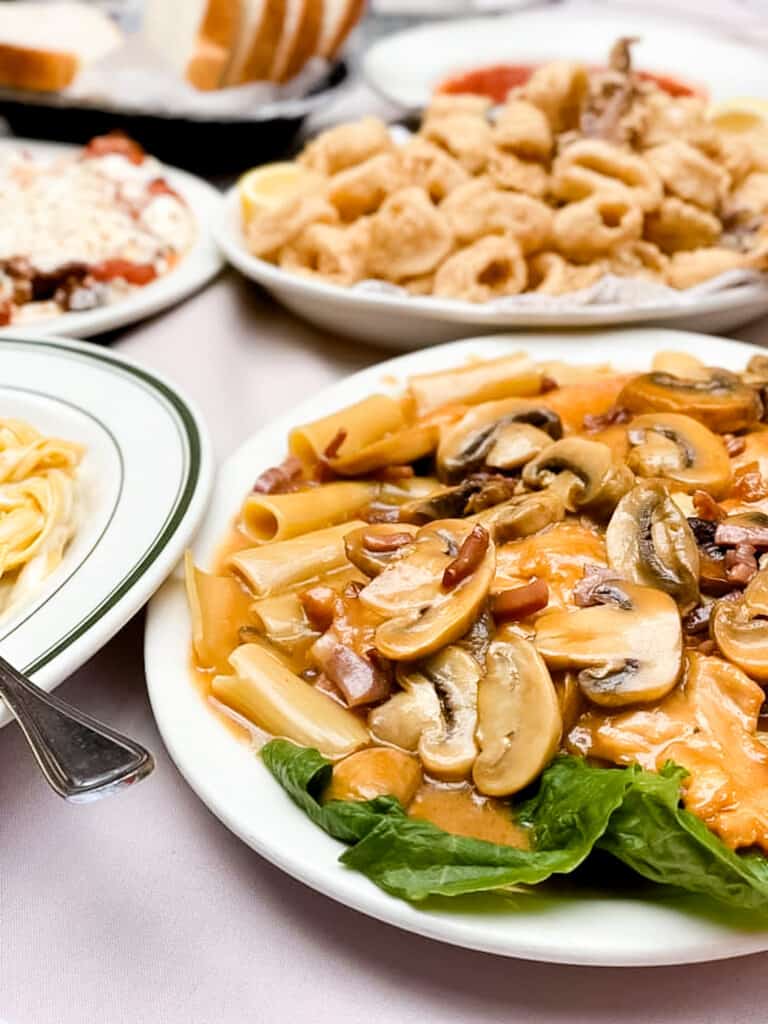 Or even, you just want to share with a friend. This is the way to go really, because trust me, you want to share.
I thought I was prepared, but from the first bite of the Calamari to the last bite of Chicken Marsala, I was in food heaven.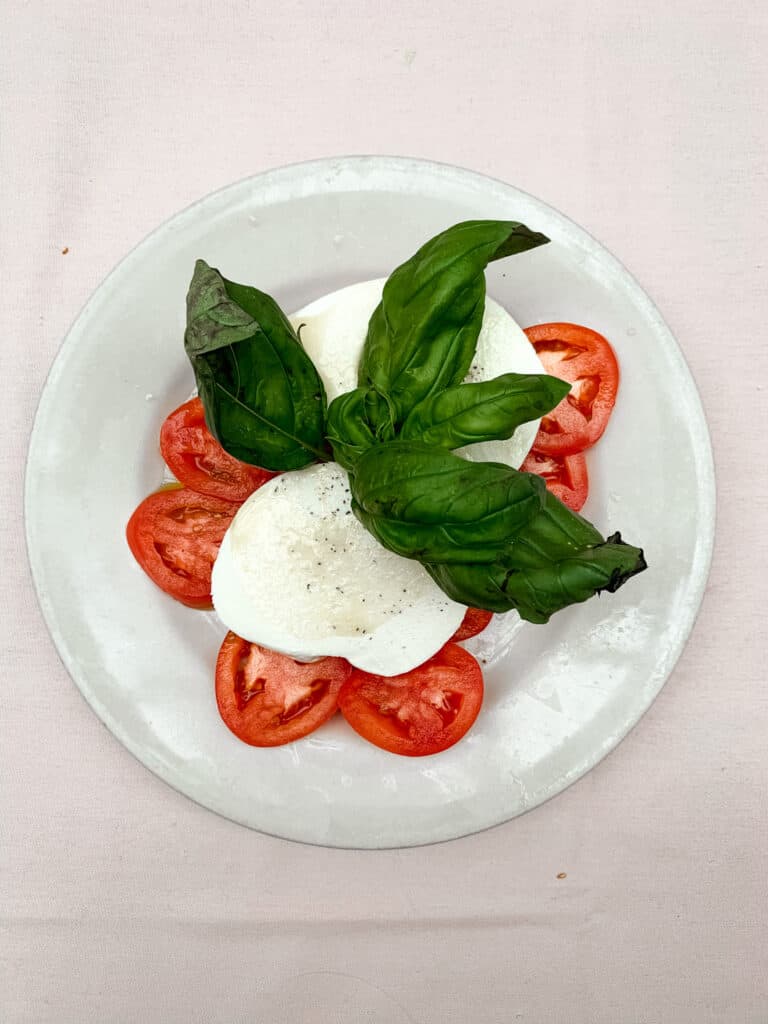 There is no wrong dish to order. EVERYTHING was good, comfort food at its finest.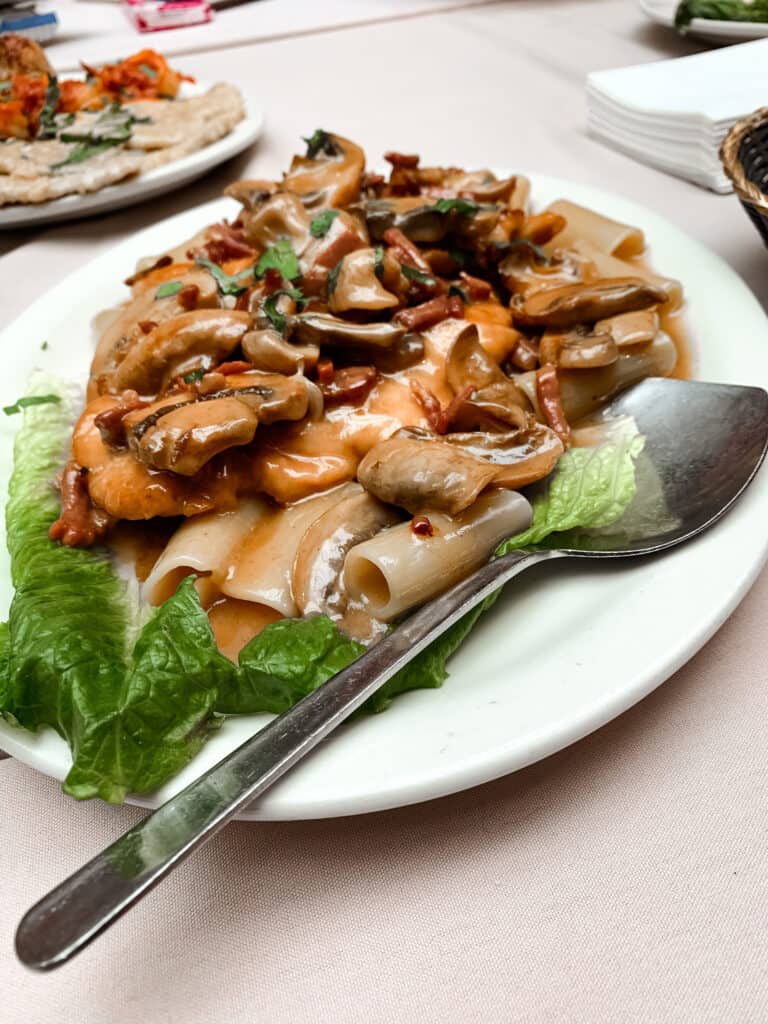 Check out the menu…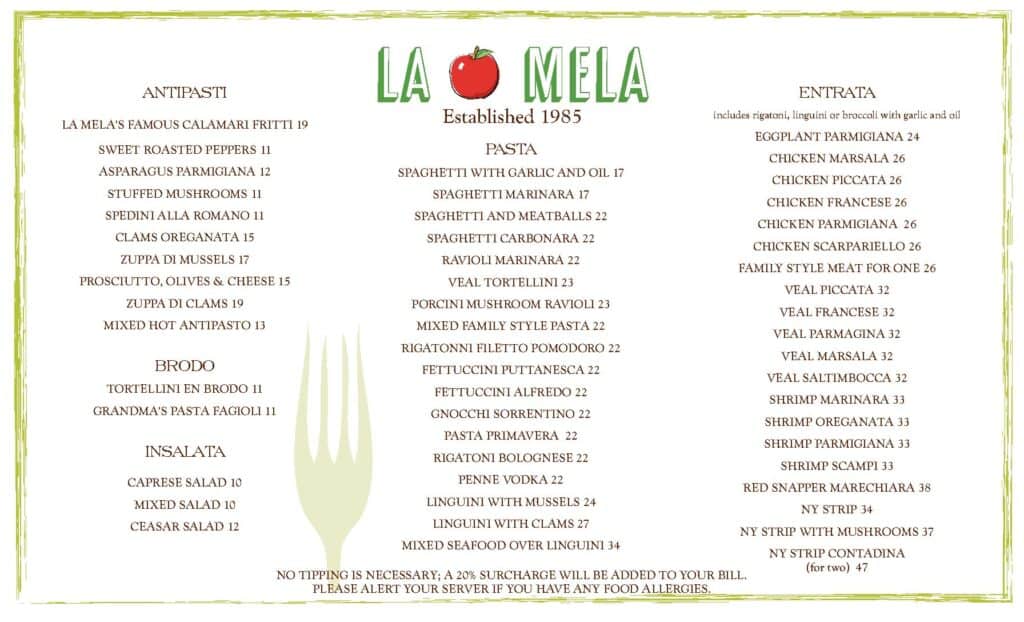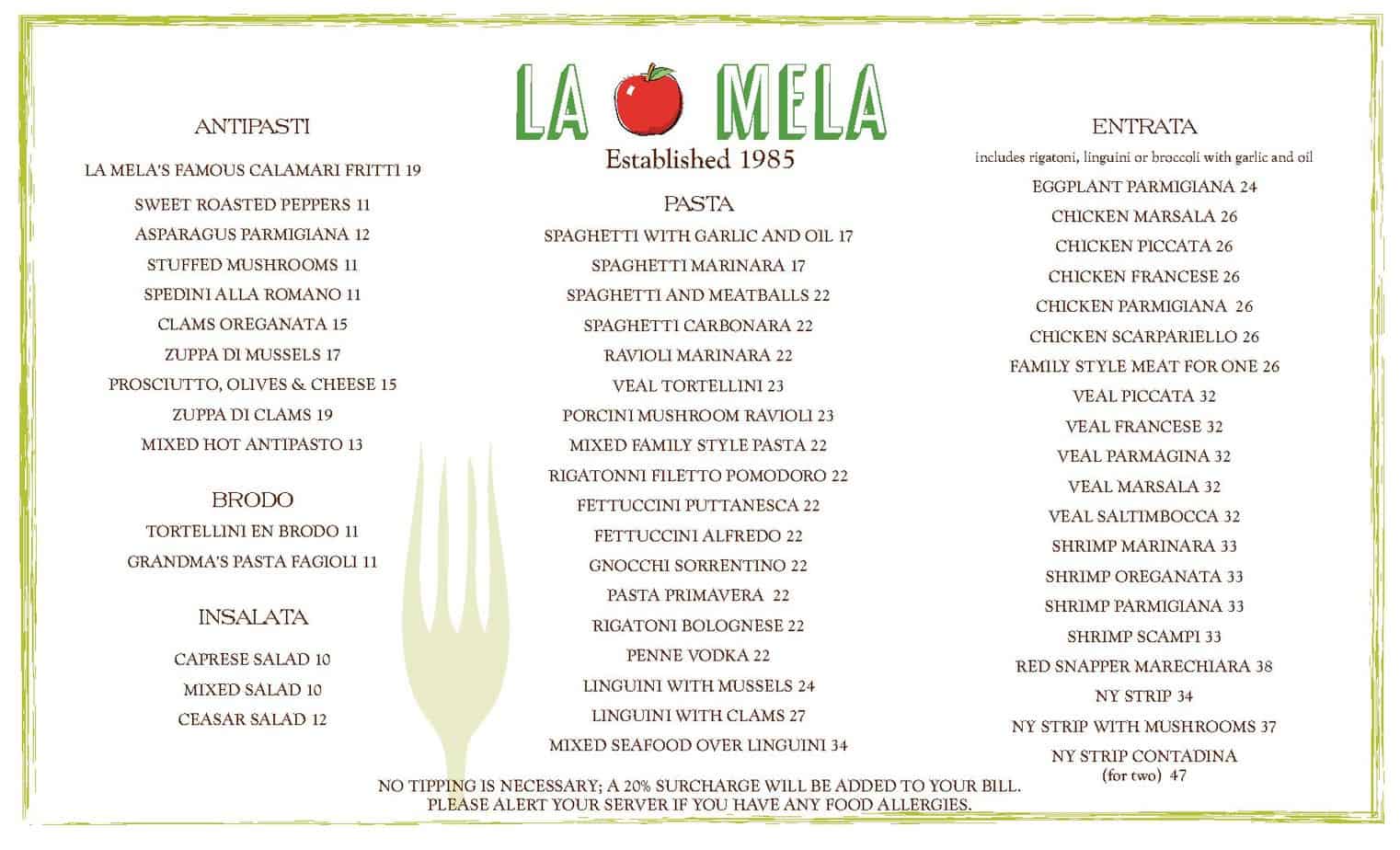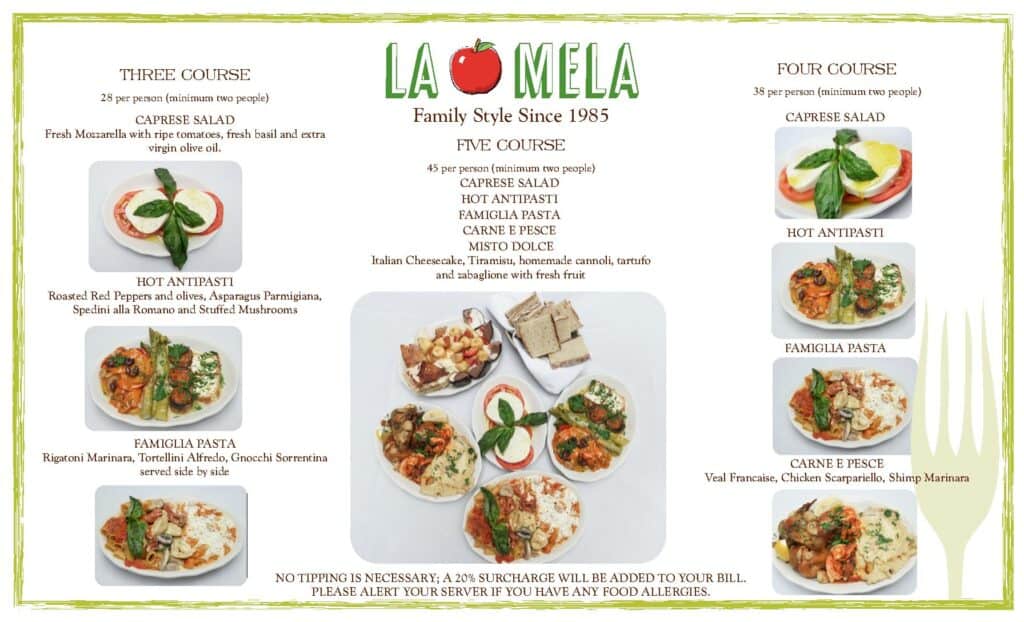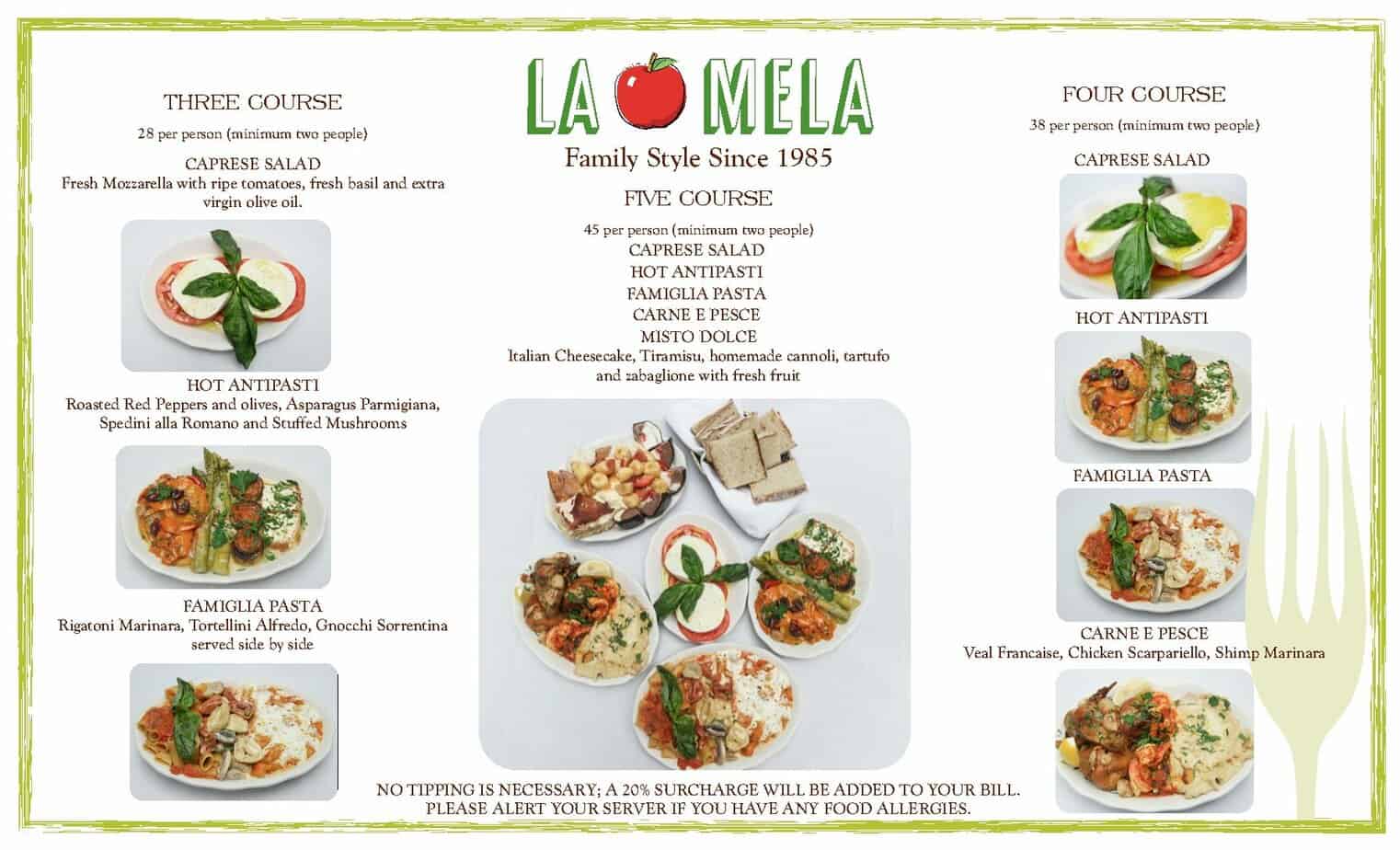 My Favorites
There were three dishes that I could eat everyday for the rest of my life.
Calamari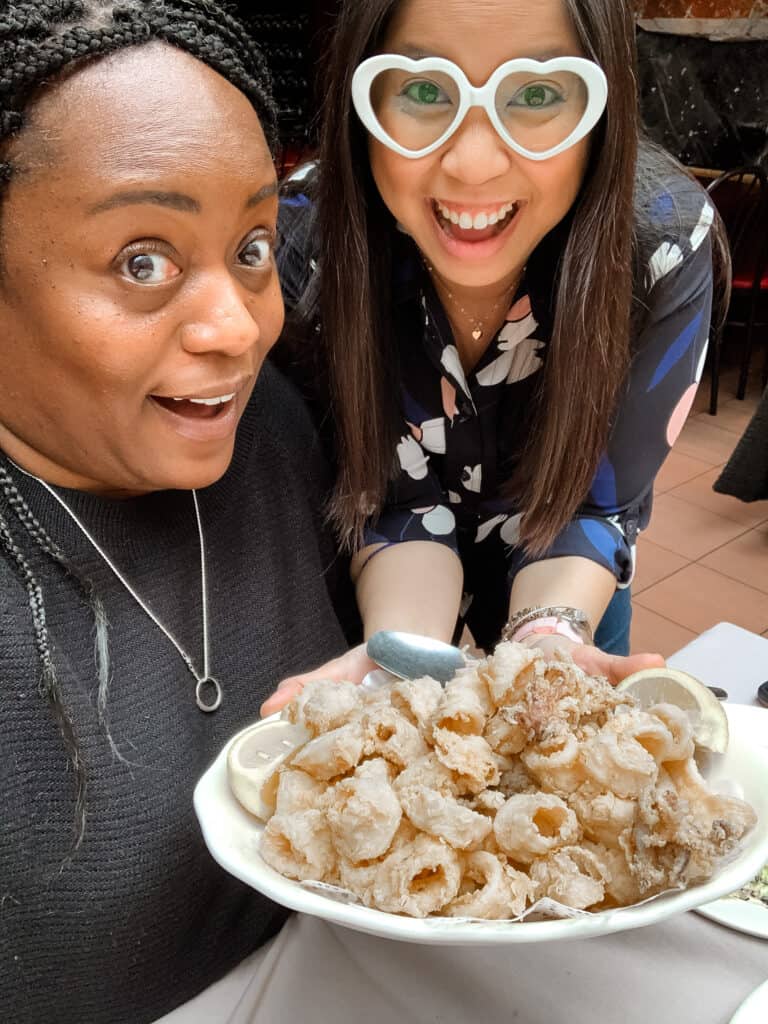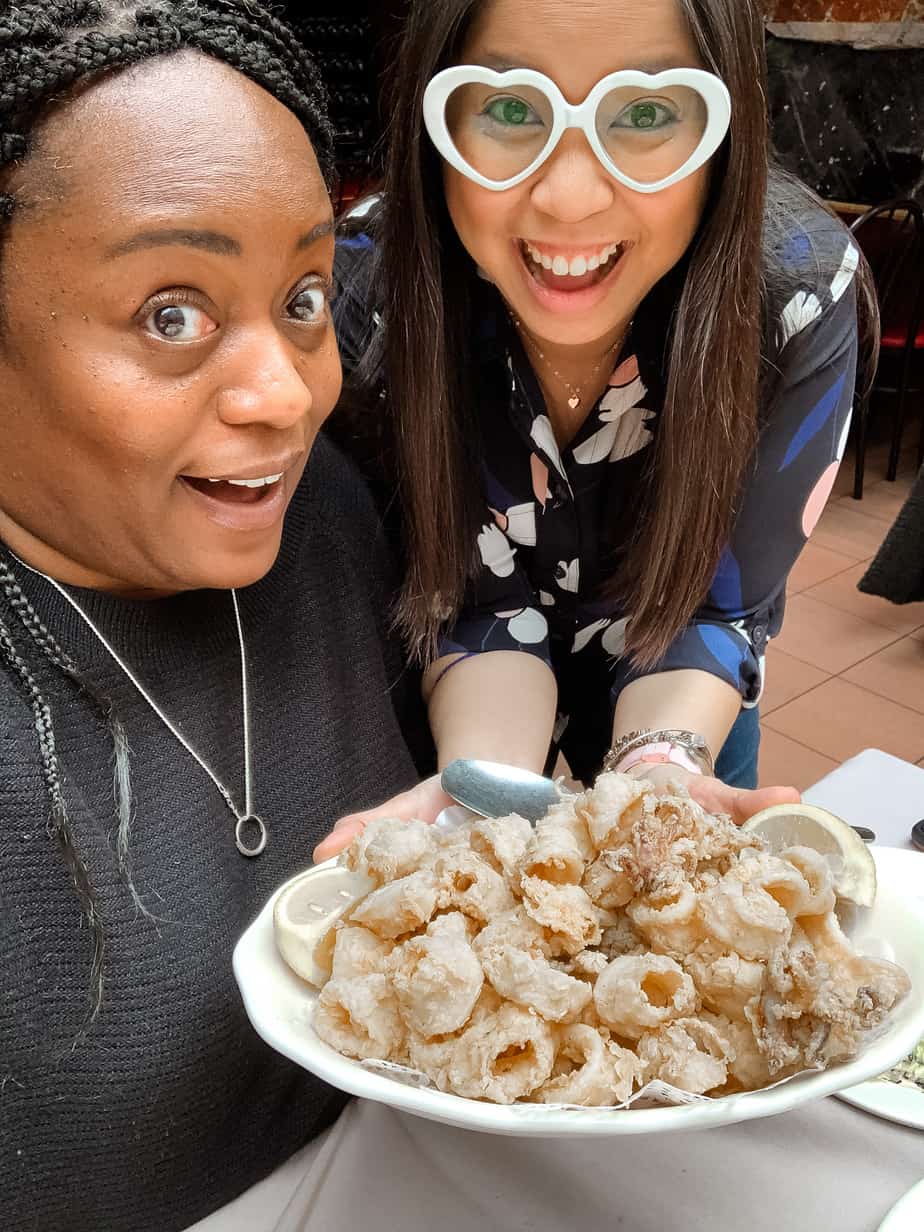 It was perfect. Perfectly seaaoned, perfectly crisp. Fresh. JUST SO GOOD
The Fettuccine Alfredo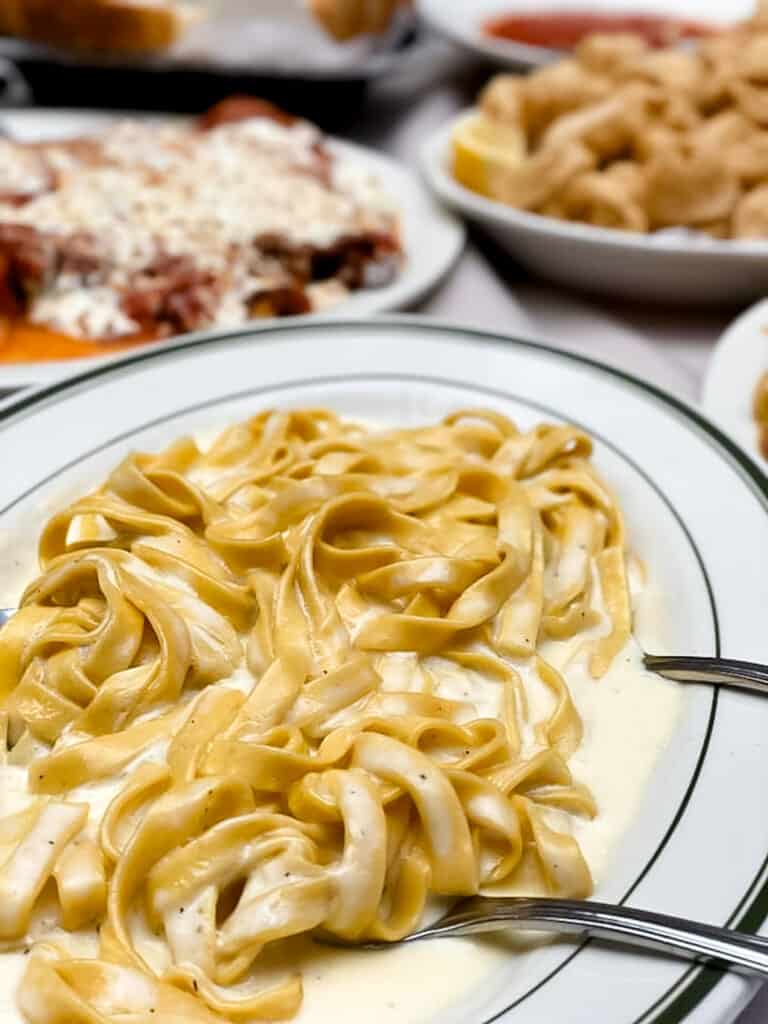 I may or may not have begged for the recipe. Maybe it was the freshly made pasta or the secret ingredient in the Alfredo that for some reason I hadn't thought to add, but it was heaven! I had to stop myself from literally stuffing my face.
Penne Vodka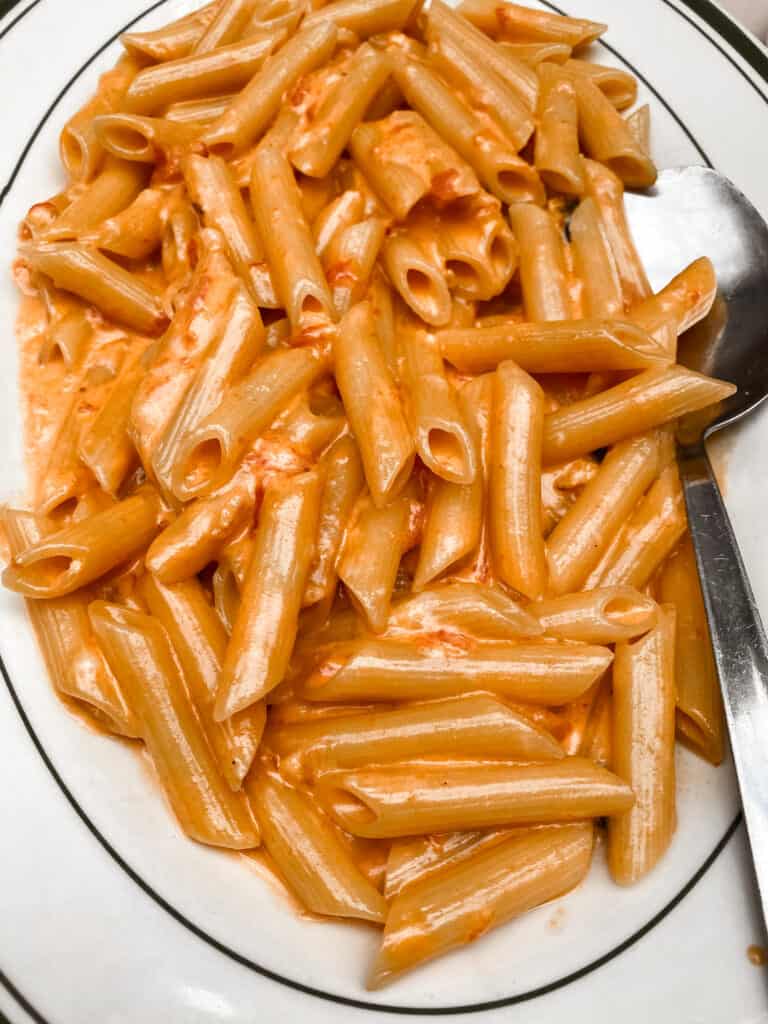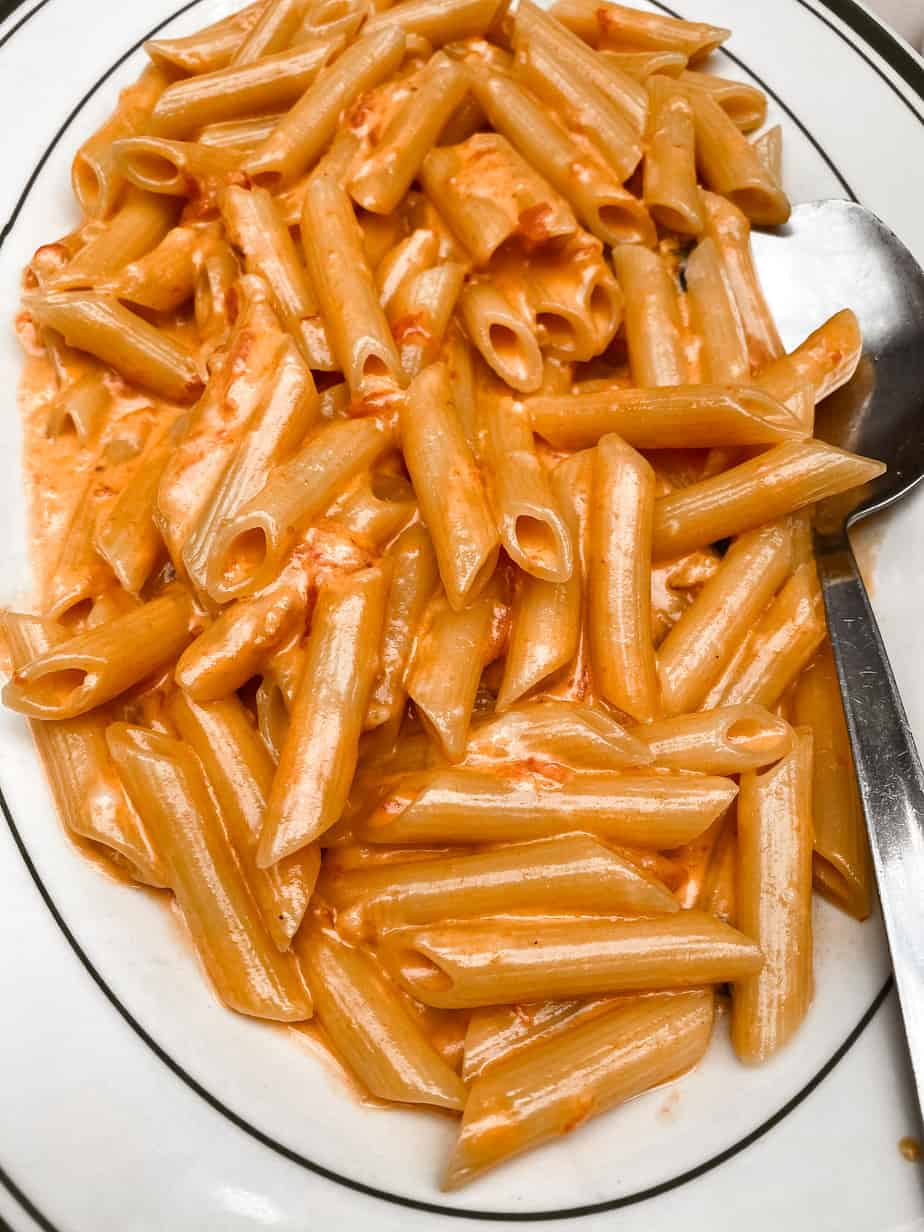 Listen. This is a dish I have had only once, and I will never eat it anywhere else again. Or I will spend the rest of my life trying to recreate it. This was incredible! I could happily live on this dish for the rest of my life. Everyday.
So the next time you visit, and you are trying to choose between all of the Little Italy Restaurants in NYC: do yourself a favor and make your way to La Mela.
La Mela is located at 167 Mulberry Street, New York, NY 10013.