This post has been sponsored by The J.M. Smucker Company. I received product and compensation, but all options are my own. 
Can you believe that Thanksgiving is next week?!Where has the time gone? Soon it will be time for Turkey, , stuffing, family and all of the rituals and traditions surrounding the holiday season.
When I was younger, Thanksgiving wasn't really a big deal. Sure, we ate the turkey, watched the parade and then football, but for the most part, it was just a regular family meal with better food LOL. Last year, I decided we needed  to start creating new traditions for my own little family. I knew I wanted something easy and fun. Something that Pookah could look back on and remember as a yearly tradition unique to us. . So I decided to bake Christmas cookies, the weekend after Thanksgiving.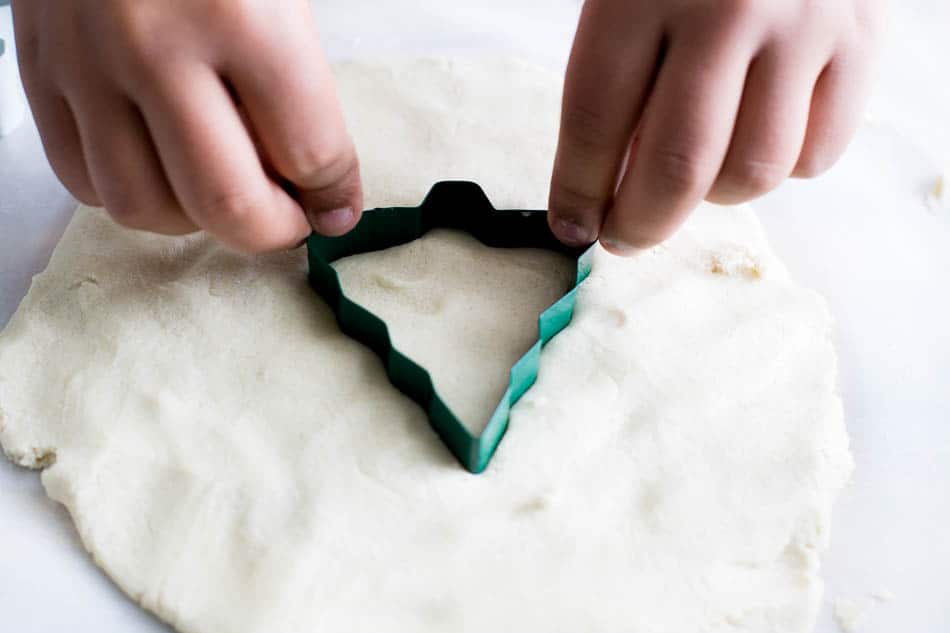 It was so much fun. That weekend always seems so busy with Black Friday Shopping and getting a tree that I decided we needed a calm in the storm. So Saturday mornings during the holiday season means baking Christmas cookies. A new one every Saturday. I get up with my cup of Folgers® coffee ready to go and he's just ready for the sweets!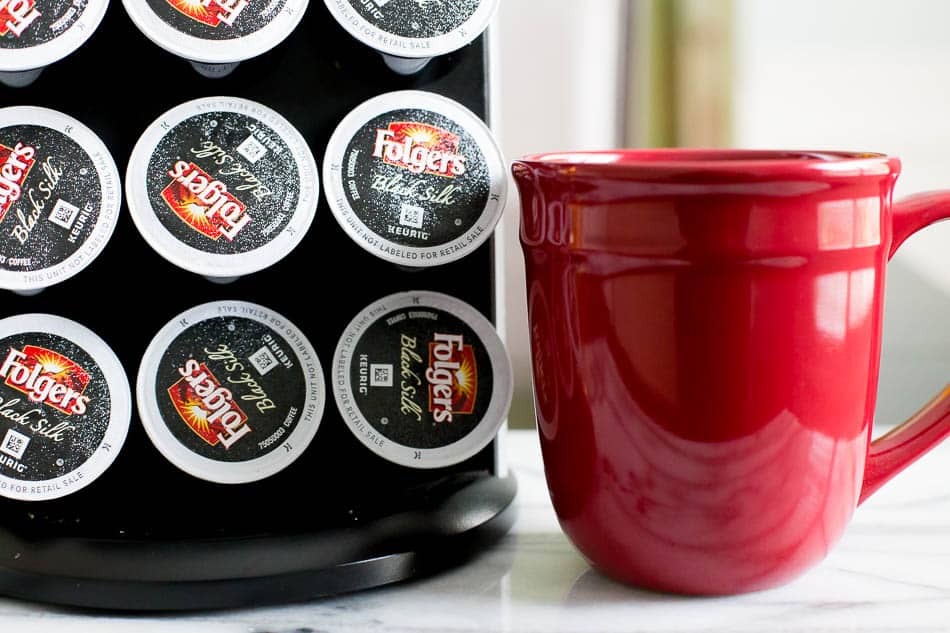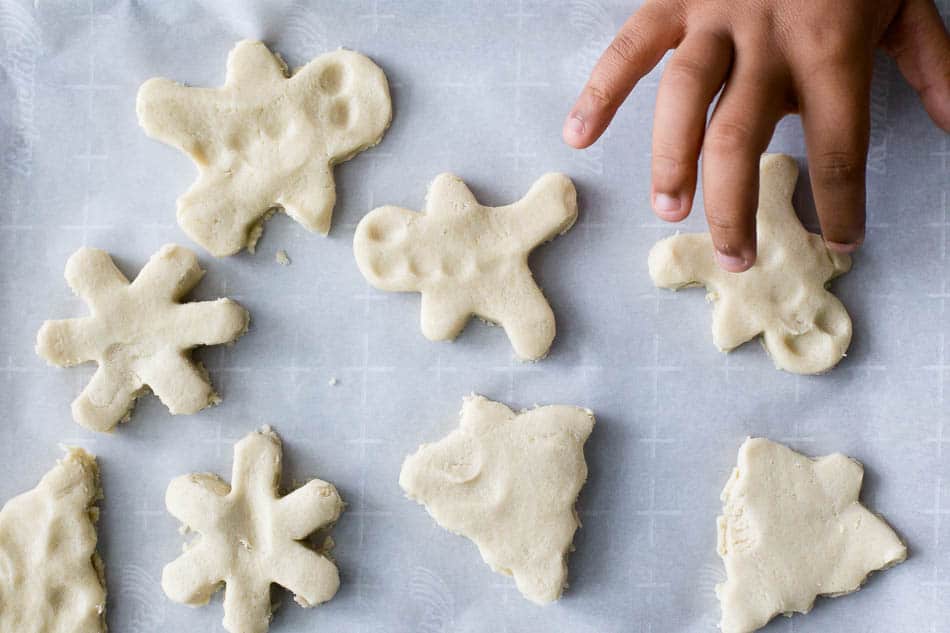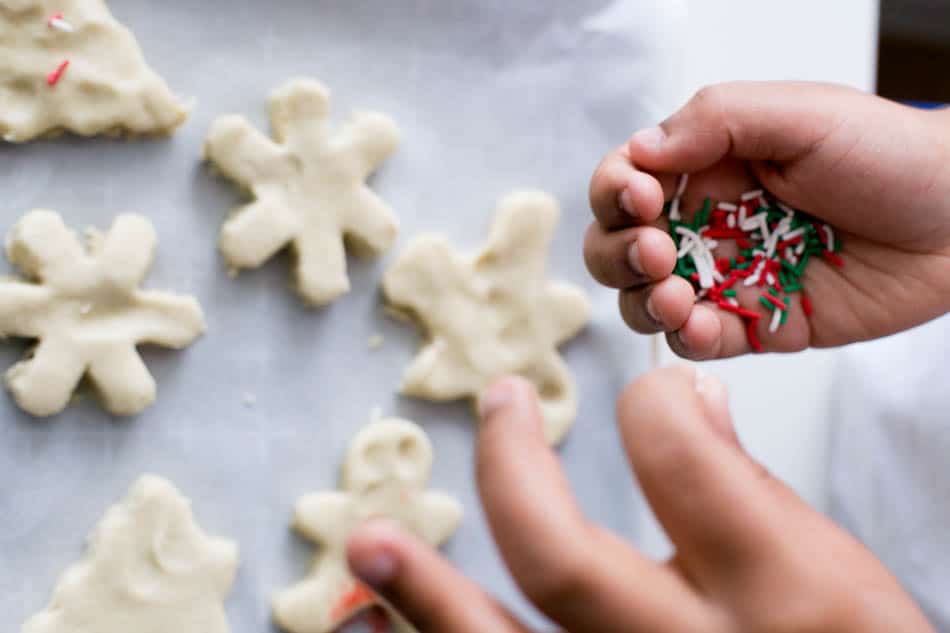 I love letting him bake and decorate because kids tend to enjoy something more that they have helped to create. And while we are baking, I tell him stories from my childhood. He loves hearing all about the holidays when I was a child: what Santa got me, what his Grandparents said, what the decorations on the tree looked like and stories of us all gathering together.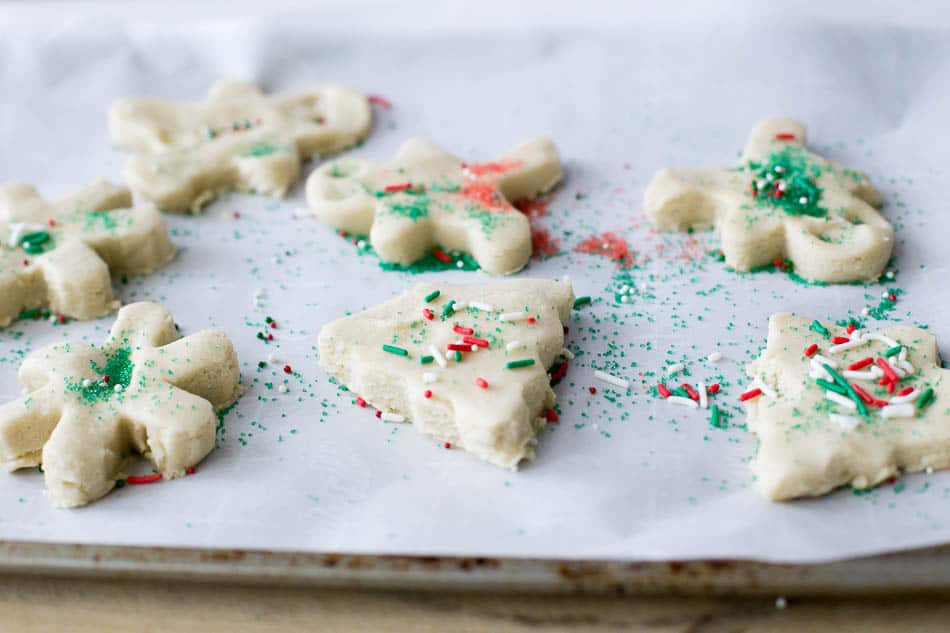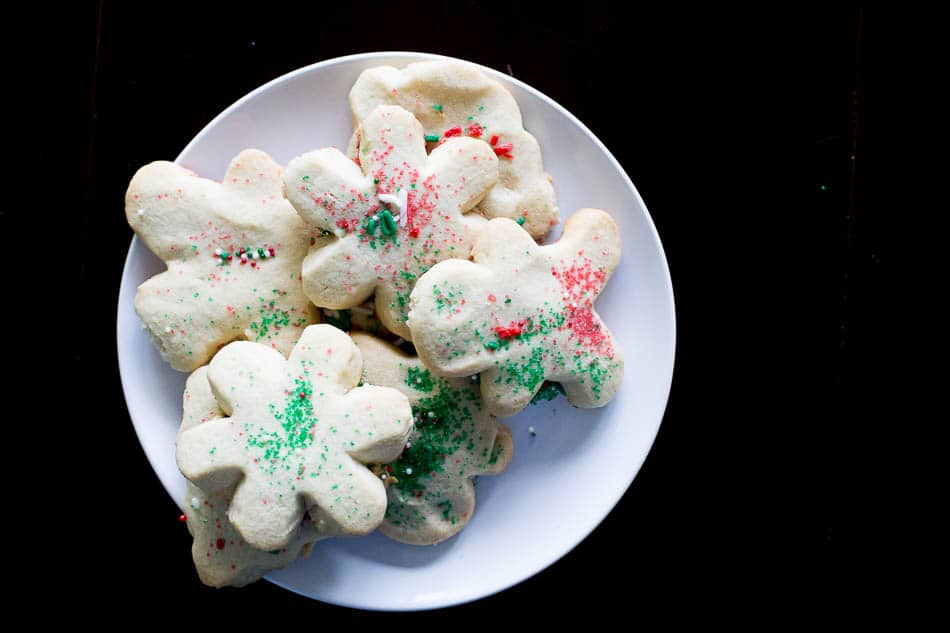 It's important not only to start new traditions but to remember old ones and pass them on. Especially as our loved ones get older. It's important to sit them down and ask them about family traditions and stories.  While most are happy to tell stories of the "old days," over a cup of coffee remind them that everyone's stories and traditions are important and that you are honored to hear theirs.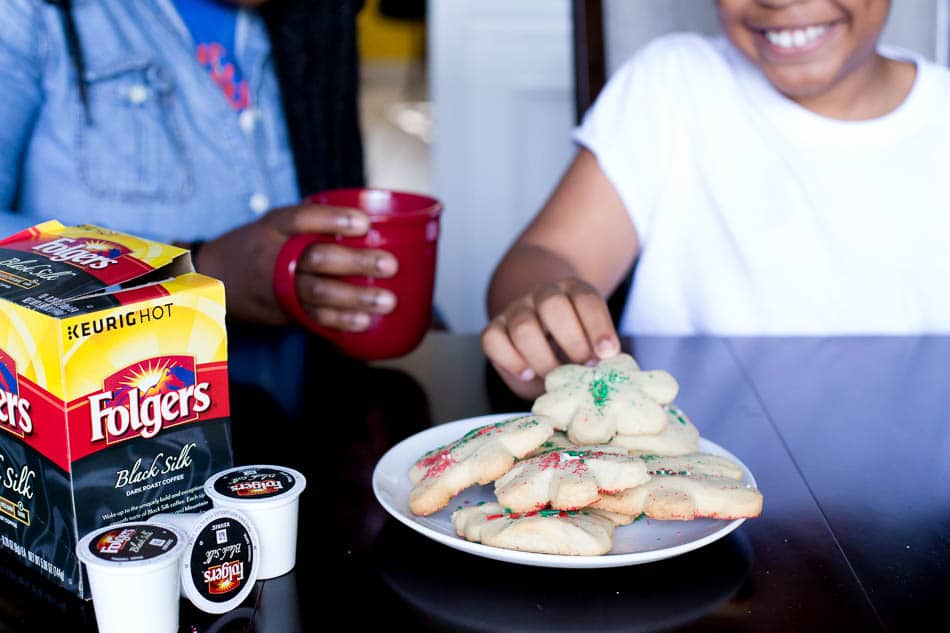 This holiday season, Folgers is partnering with the Story Corps app and the Great Thanksgiving Living Program to encourage families like yours to share your memories, traditions and stories.  Every family is full of stories and Folgers wants to reunite loved ones over coffee. To share your memories and traditions,visit Folgers and tell Folgers who you want to reunite with for a chance to have a real life family reunion.
And make sure you check out this Christmas Sugar Cookie recipe for your family this holiday season. Enjoy!
Easy Gluten Free Christmas Cookies
Easy Gluten Free Christmas Cookies
Ingredients
1/2 cup of Butter, unsalted
1 cup sugar
2 eggs
2.5 cups of All Purpose Gluten Free Flour, a brand that works for you
1 tsp xanthan gum, omit this if it isincluded in your flour blend
1 teaspoon baking powder
2 tsp vanilla extract
1/4 tsp of salt
Instructions
Pre-heat your oven to 350
In one bowl, mix flour, baking powder, and salt
In your mixer, add white sugar, butter, and vanilla extract together
Next beat in eggs, 1 at a time, until mixture is smooth. Mix butter mixture into flour mixture and form dough into a ball.
Wrap ball with plastic wrap and refrigerate for 1 hour.
Roll dough onto a lightly floured surface and cut into shapes using cookie cutters of your choice.
Arrange cookies on a baking sheet.
Bake in the preheated oven until edges begin to brown, about 10 minutes. Cool cookies on the baking sheet for 2 minutes before transferring to a wire rack to cool completely.
This is a sponsored conversation written by me on behalf of Folgers®. The opinions and text are all mine.