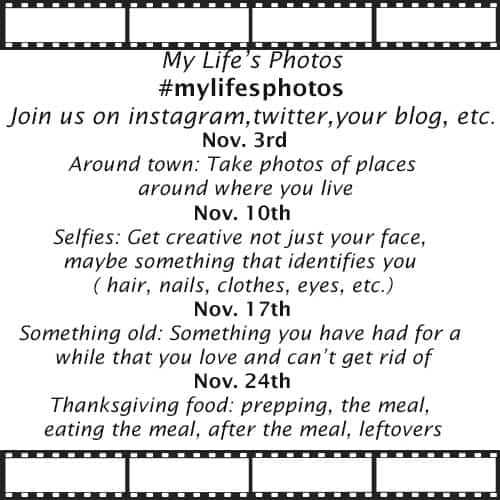 This week's photo challenge for our My Life's Photo's Challenge is the Selfie.
Selfies are now the norm. Just look at your instagram feed.
We use them to show the world what we are doing. We use it to show our outfit of the day. To show where we are.
We are a nation of selfies!
Narcissistic? Maybe. Fun? Definitely!
But a selfie is more than just your face. Be creative this week when you share your selfies. Share you face, your back, your hands , your friends! Anything! As long as some part of you is in the frame, I'm going to consider it a selfie!
I'll be sharing techniques for taking selfies with your DSLR or point and shoot on Wednesday! ant wait to see what you guys come up with!