When I was growing up, we always traveled to my Grandmother's House for Christmas. It was a time for family, cousins, great food and magic. My grandparents lived in the country..I'm talking off the dirt road in the forest. Every year, my grandfather and later my uncles and cousins…would go out into the woods and literally cut down a tree for the living room.
It was always so beautiful.
I remember the smell the most and the fun of everyone decorating the tree.
Fast forward to now…growing up in the city, we always had a fake tree. I loved my fake tree. I simply put it up and took it back down every year. Easy peasy.
But this year, something in me wanted a REAL tree. I wanted to go to the forest and cut one down ( No wait, I wanted CDUB to go to the forest and cut one down). So I planned and plotted.
But as luck would have it, on the Sunday I planned to get the tree, CDub was ill and couldn't go. But still determined to get my first live tree, I got in my car with Pookah and drove to the tree farm, determined to bring home a tree no matter what!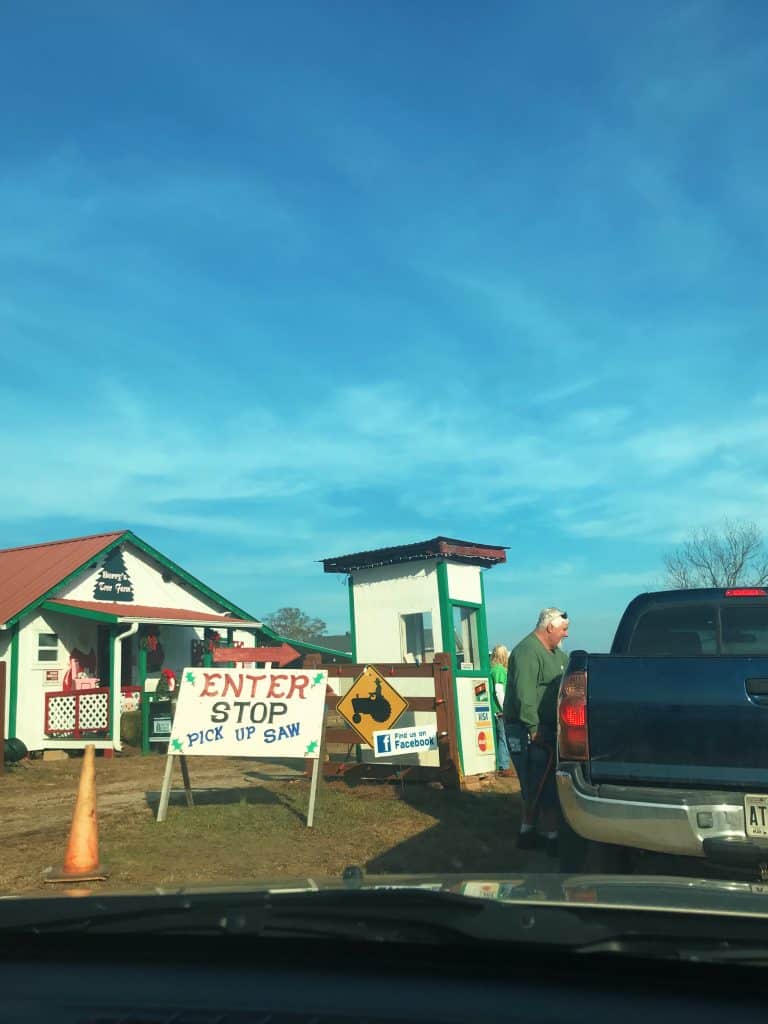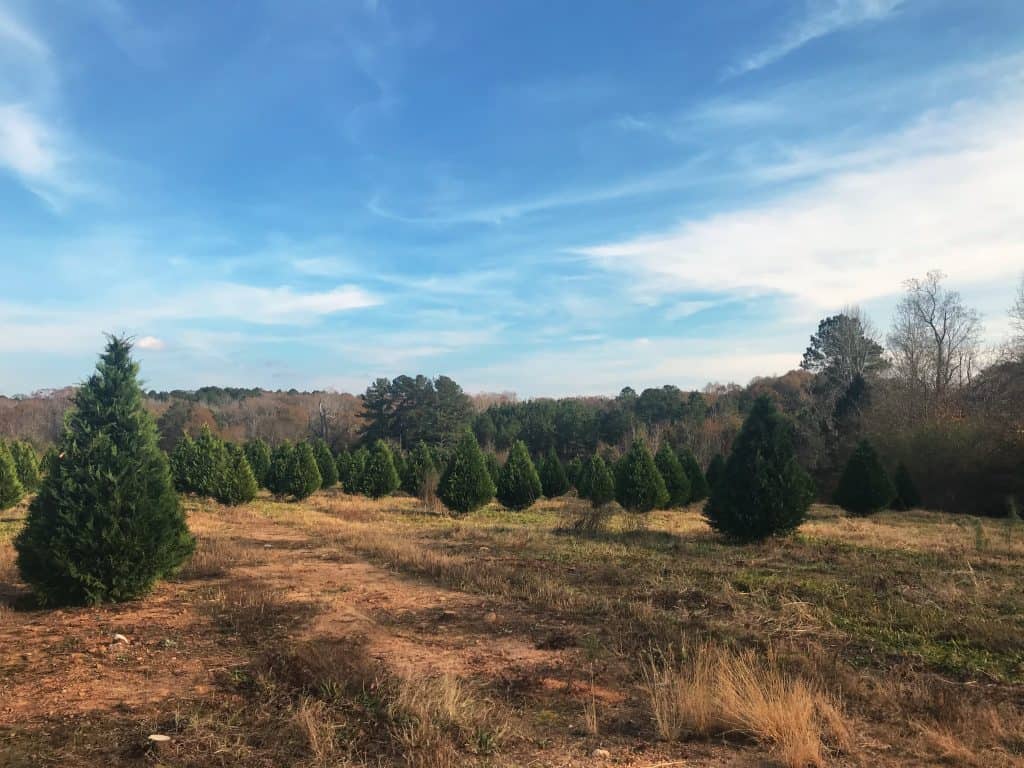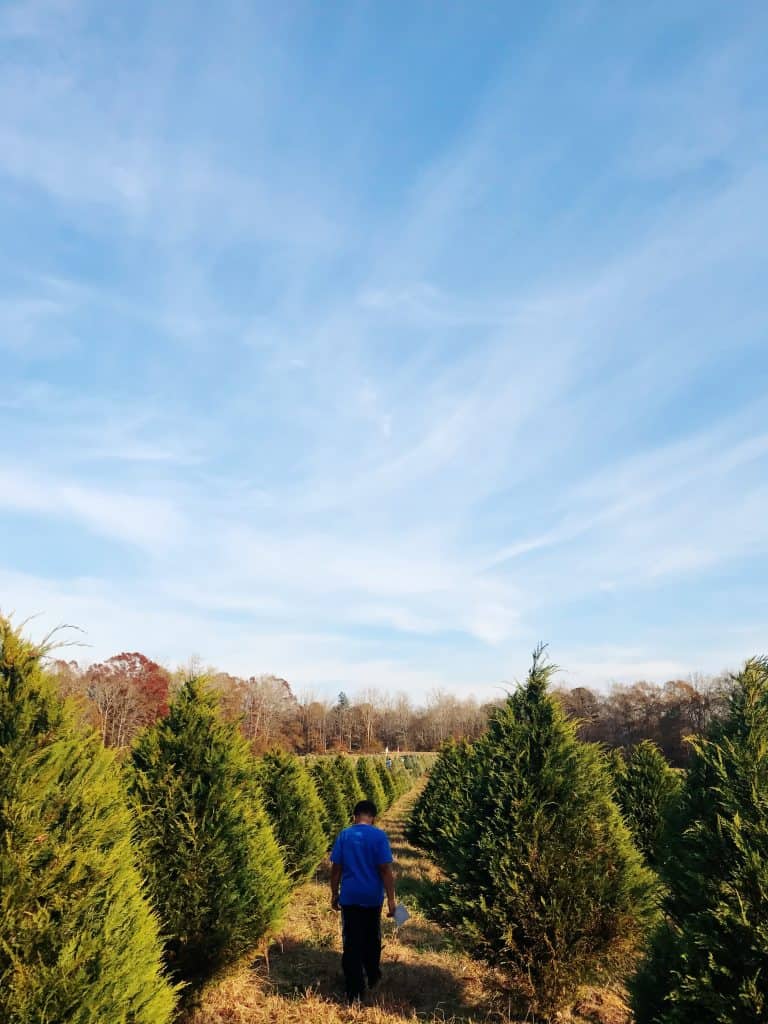 So many choices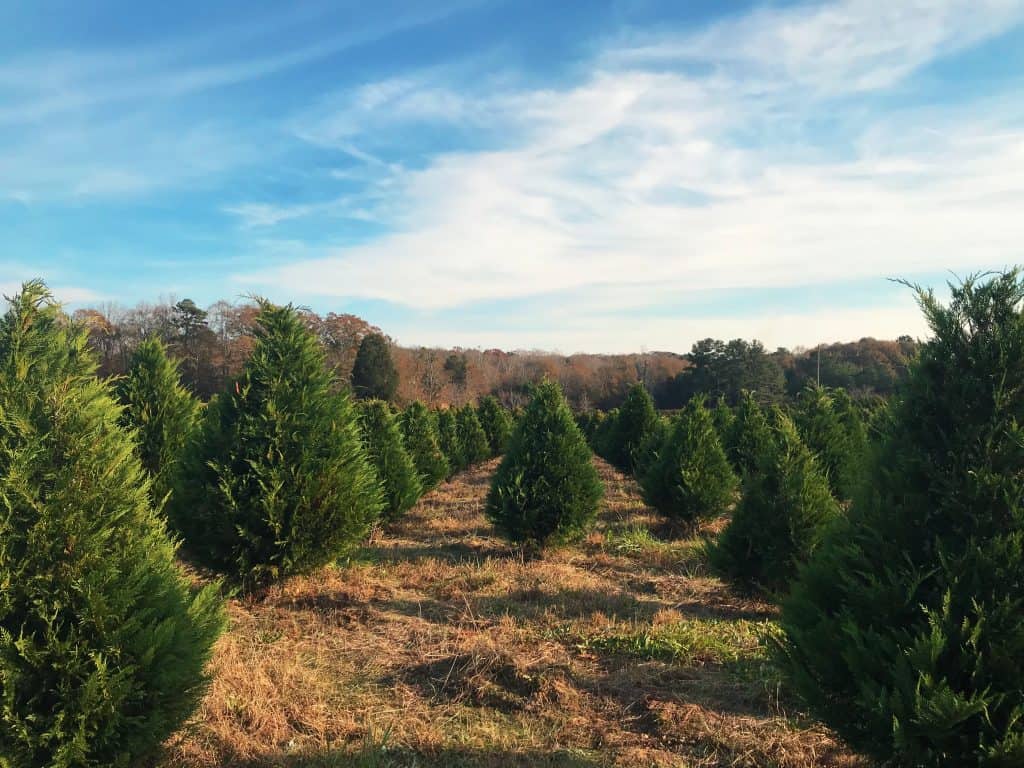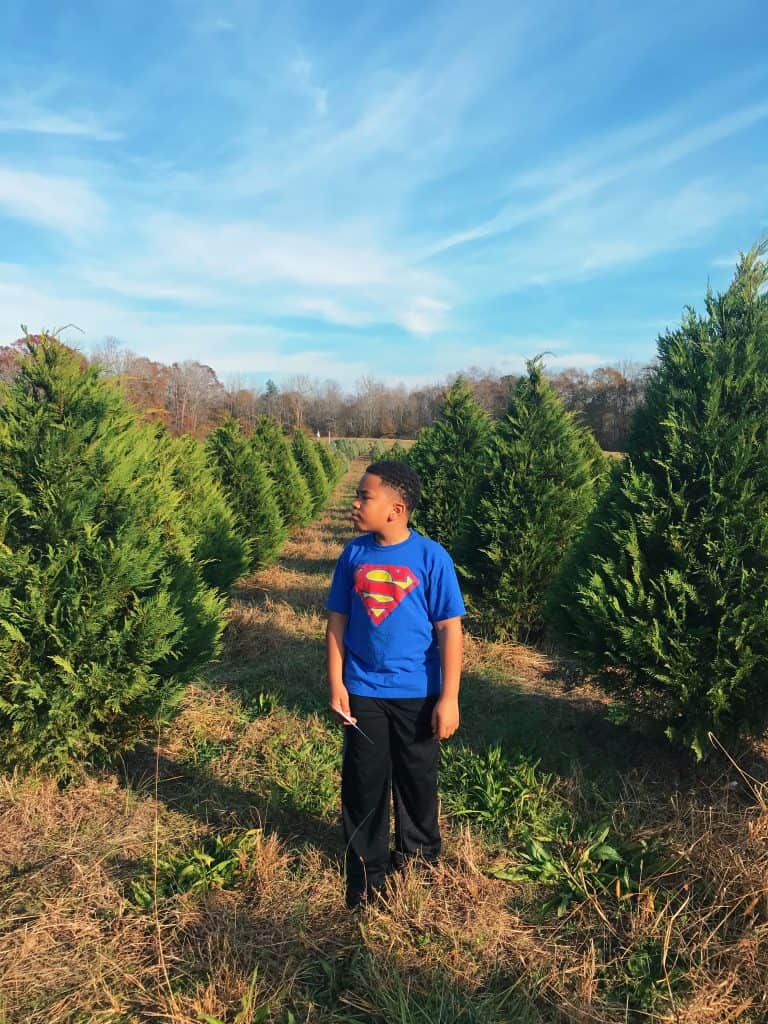 And it was HOT ( which is why he has on short sleeves in the middle of the Christmas trees)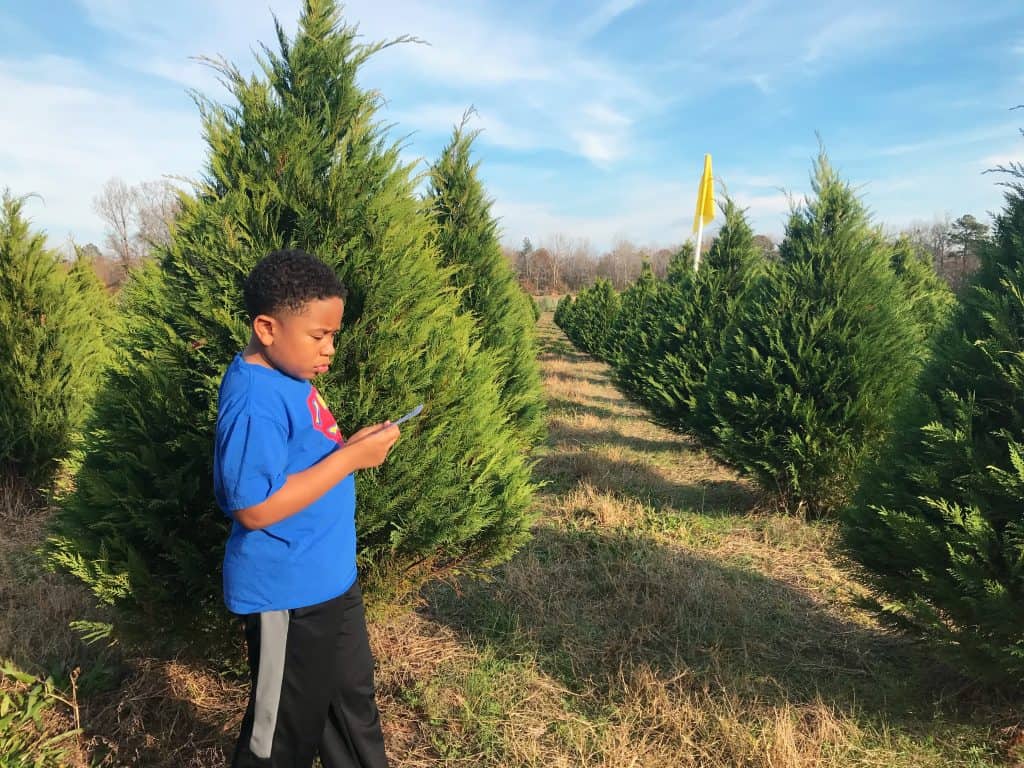 I learned ( no confirmed) that I don't cut down trees…but it was fun and beautiful being out in the fields looking for one.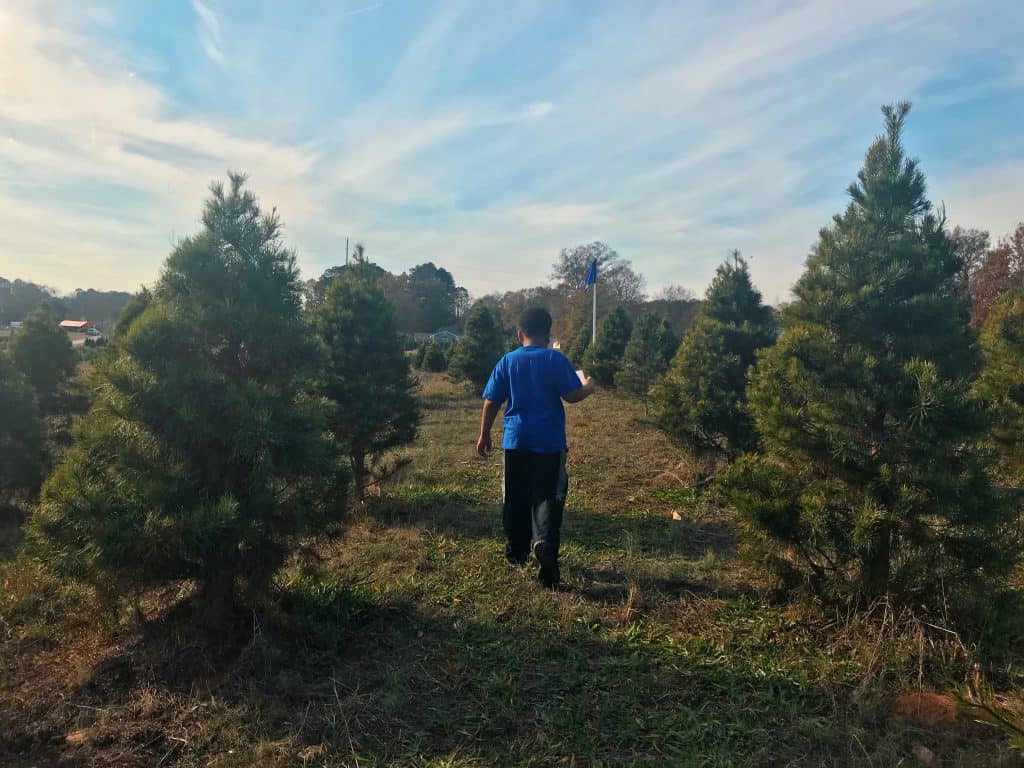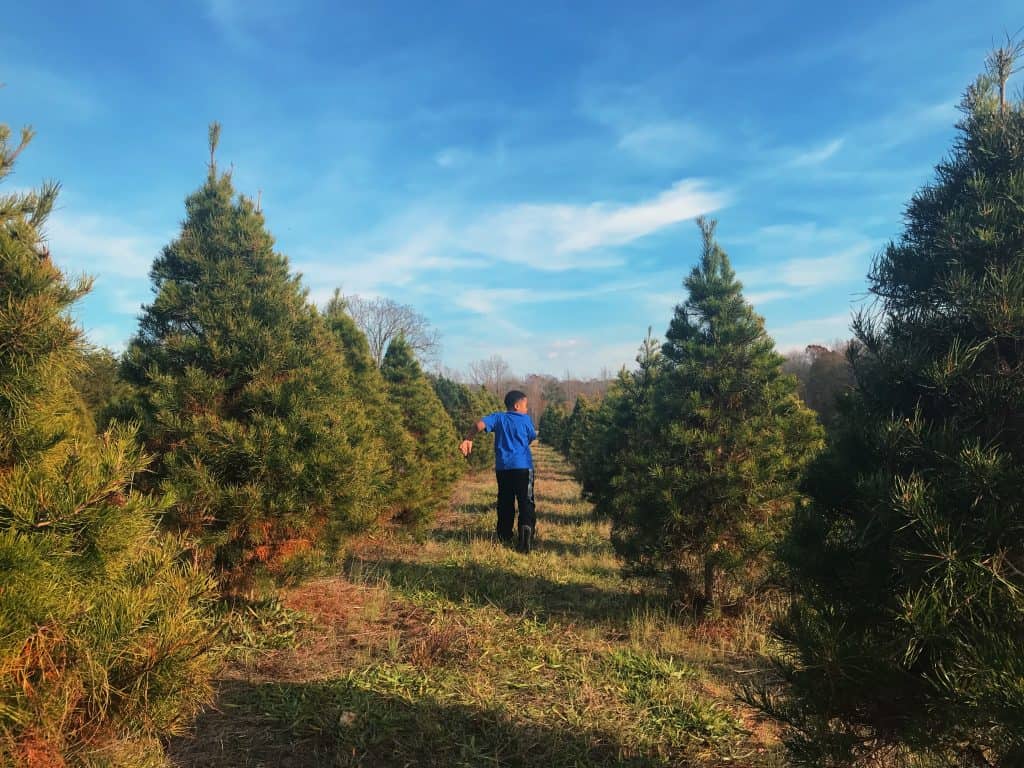 Lucky me, the tree farm had some trees already precut for folks like me. LOL
And someone to wrap it and attach it to my car too.
And now there is a beautiful live tree in my house, giving it the smell of Christmas.
CDub was feeling better by the next night and we all decorated the tree..together…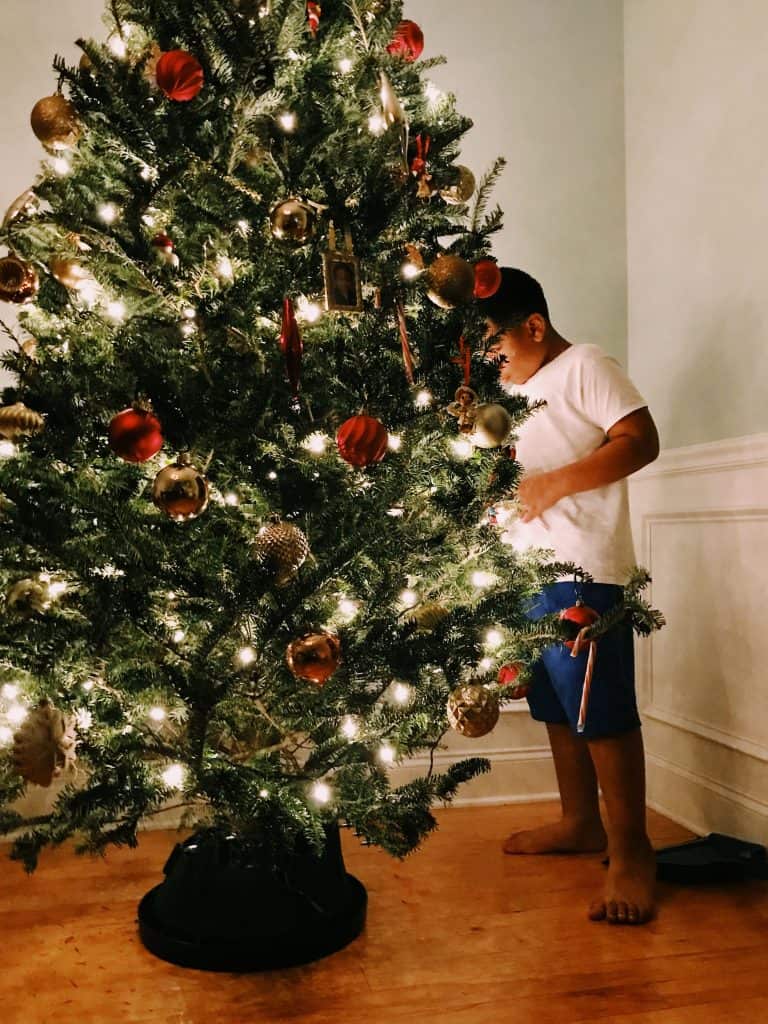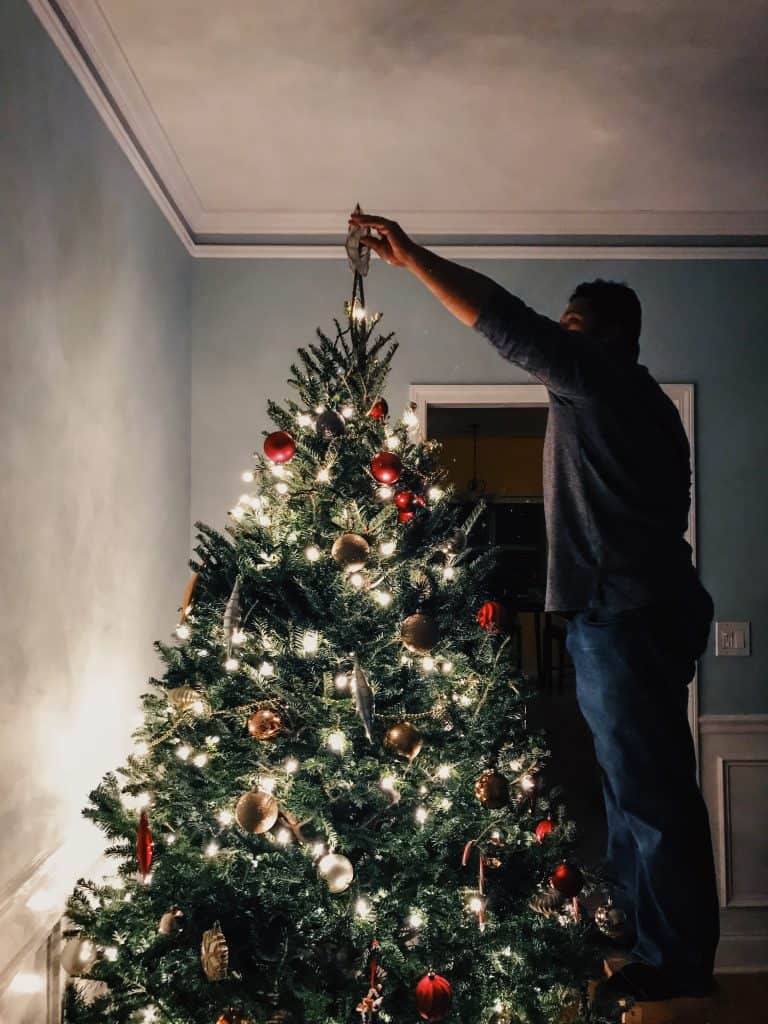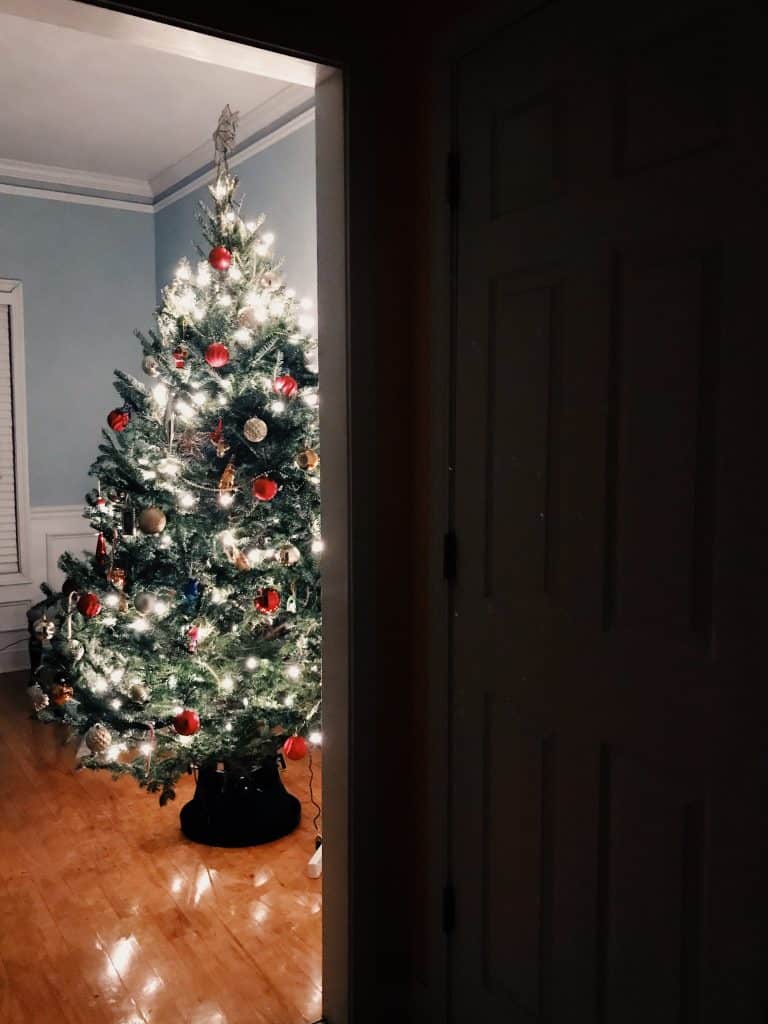 I think we've started a new tradition!
Real or fake tree in your house?