This is a sponsored conversation written by me on behalf of Tide. The opinions and text are all mine.
My laundry room is a small, out of the way disaster area! There are empty containers everywhere, and only a drop of detergent in each one. For the New Year, I knew that I needed to simplify this room. But as I poured out my last drop of detergent and realized that I needed to find time to get to the store to buy more, I decided I needed to give my laundry routine a little upgrade.
Enter Tide Eco-Box.
It fits perfectly in my laundry room.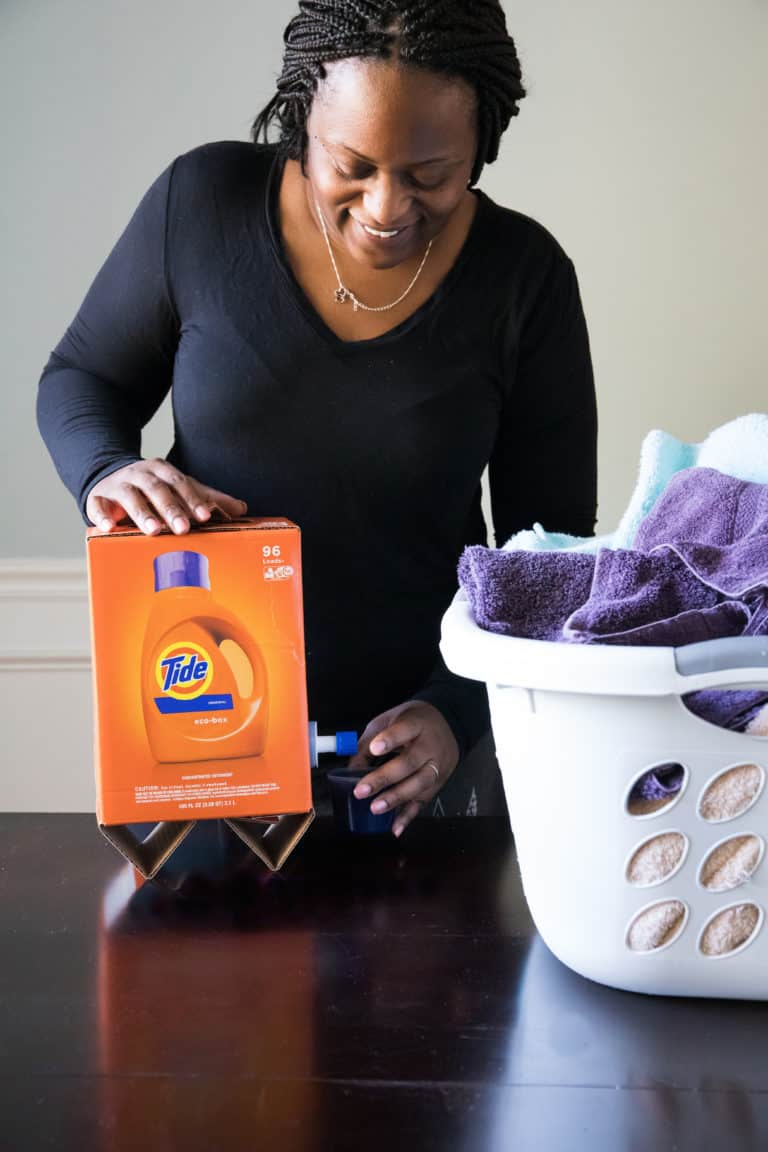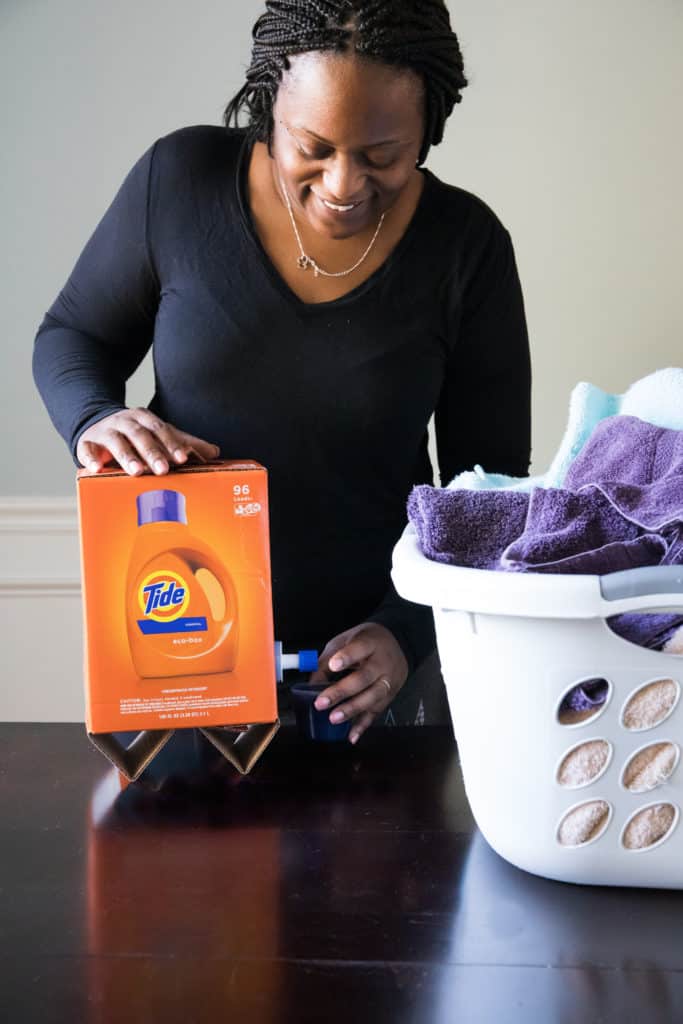 Tide Eco-Box is the perfect solution I didn't know I was looking for. Tide Eco-Box is Tide's newest detergent, made specifically for purchasing online. I absolutely love that I can just head to Walmart.com and have the detergent shipped right to my door. It is so convenient for all us busy parents out there. Designed to reduce the environmental impact of shopping laundry detergent, the package contains 60% less plastic than the current Tide packaging. It is so great seeing more brands paying attention to the impact on the environment.
When I unboxed the detergent, there was no secondary boxes or bubble wrap used to ship the Tide Eco-Box! It was the easiest package unboxing ever. Due to packaging changes, and the concentrated formula, there is a noticeable difference in the shopping weight! It's a whole FOUR pounds lighter than the current 150 oz press-tap bottle, making it so much easier to maneuver when doing laundry.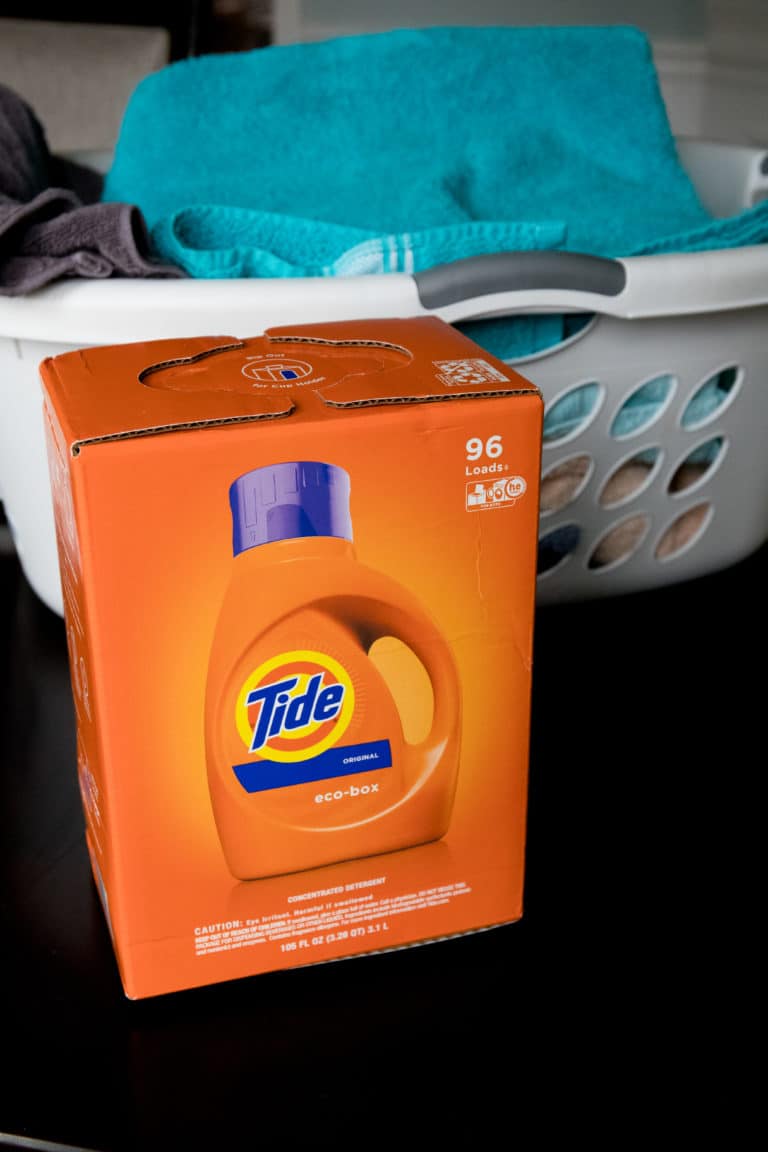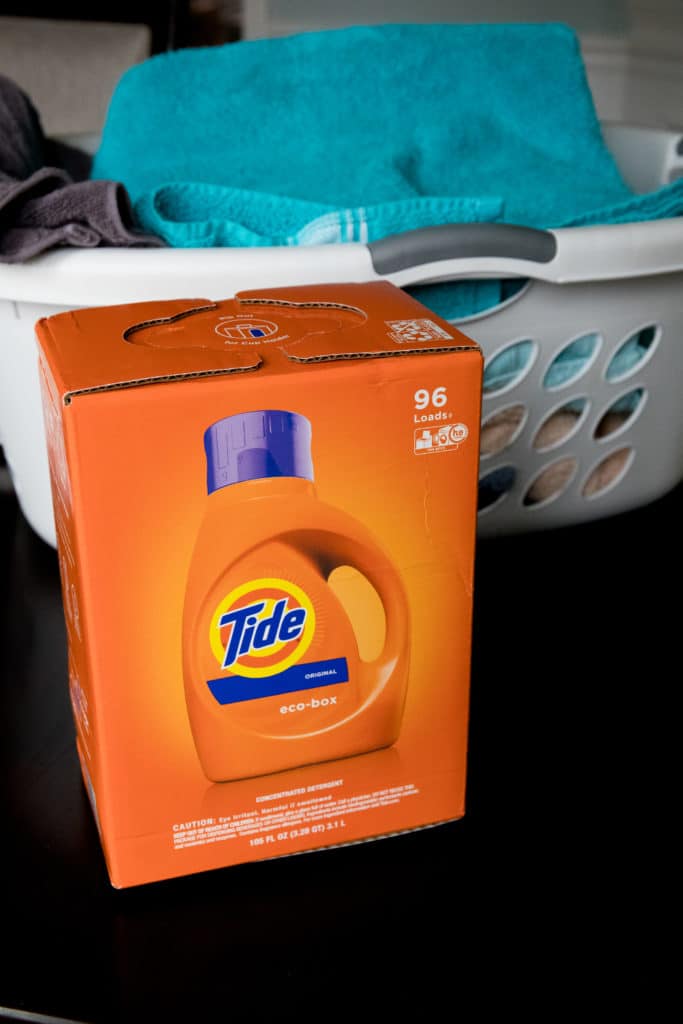 Tide Eco-Box has been the easiest laundry room upgrade to get organized in the new year. I can order it online, the box is lighter weight, and it takes up less space in my laundry room. No more empty bottles taking up space.
The new Tide Eco-Box is available exclusively online in Tide Original Scent. As a busy mom, the convenience of being able to order online cannot be beaten. The more I can order online, the better. Less errands is always a good thing!
Tide Eco-Box is delivered right to your door in a sealed box with a protective wrapping.
To use, check out the video below from Tide to see a full demo!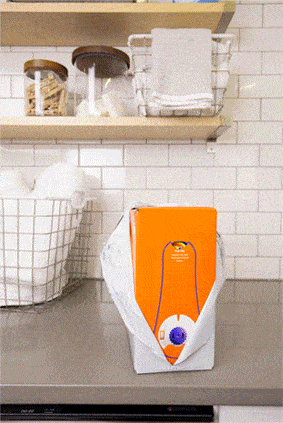 Video courtesy of Tide
As you can see below, the cardboard flap can be pulled off to reveal the dosing cup and the no-drip twist tap.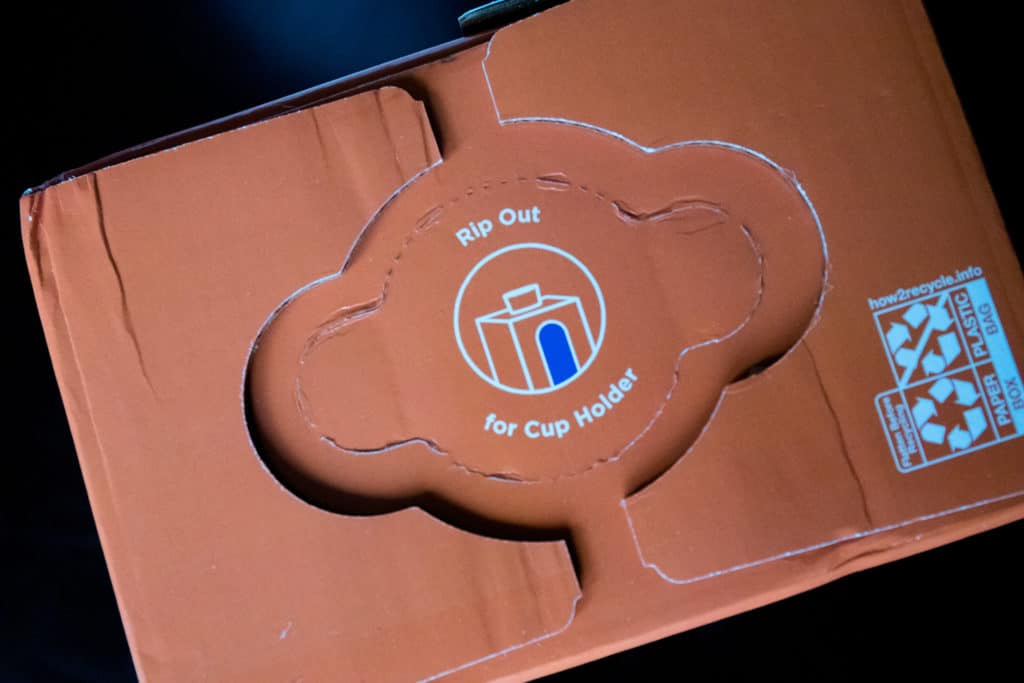 The packaging also includes a pull-out stand to raise the height of the box so that the dosing cup fits easily beneath the no drip tap. You can see how easy set-up is in the video above!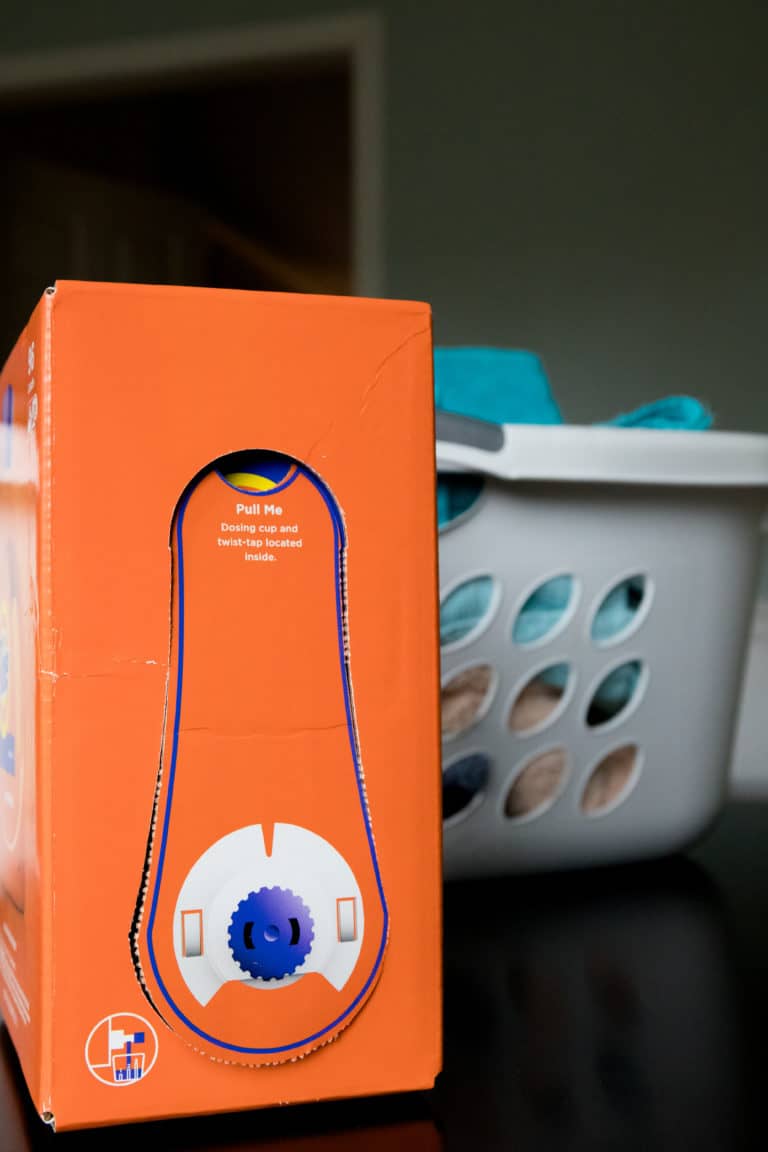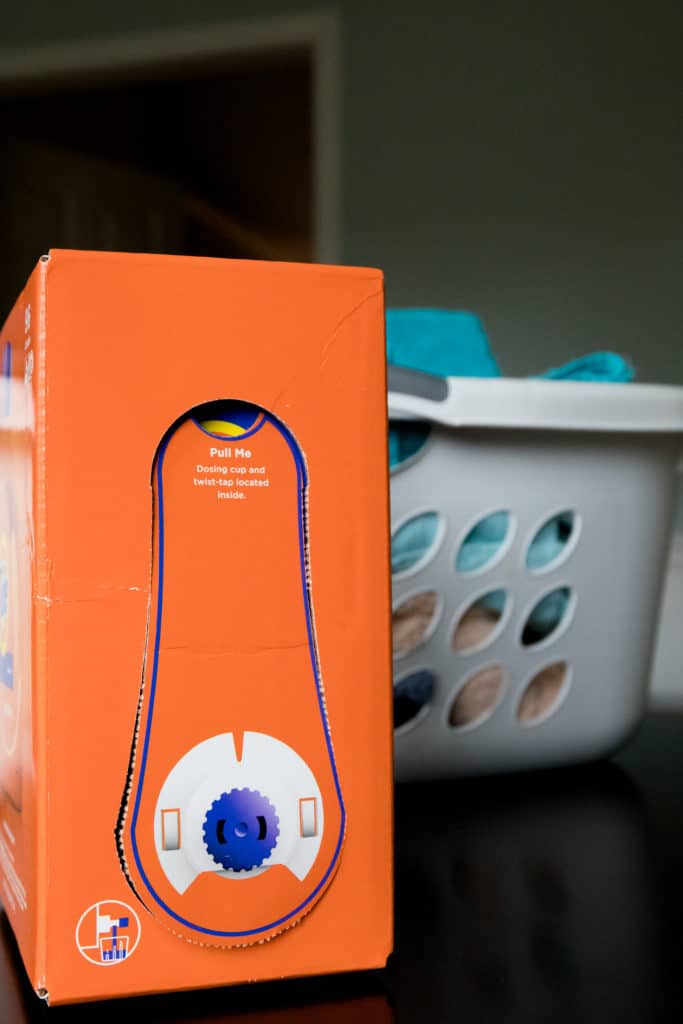 It fits perfectly in my laundry room and I love that it takes up less space because of its boxed design.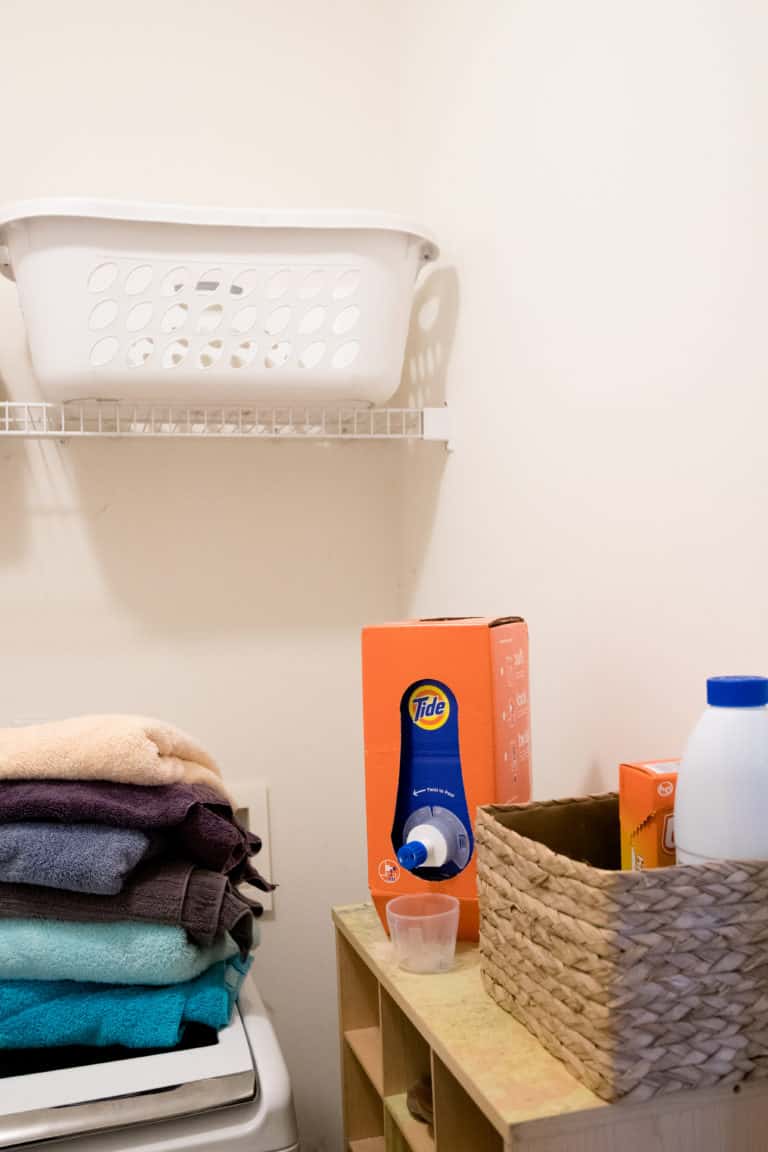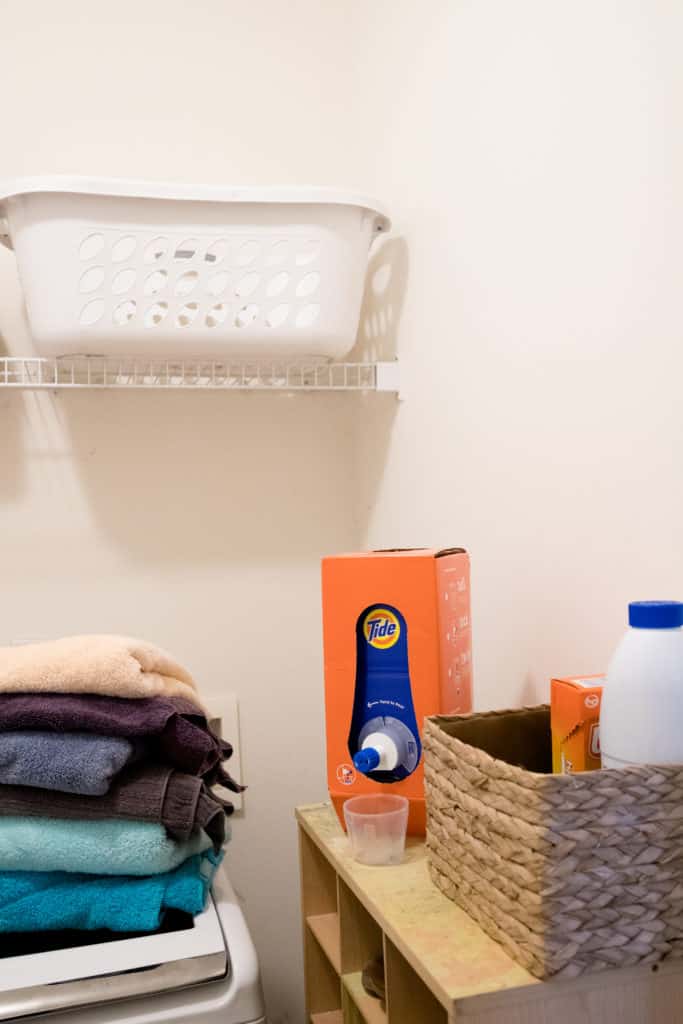 So, if you are looking for a convenient way to save space in your laundry room, save yourself some time AND make a more environmentally-friendly choice, check out the new Tide Eco-Box!
Head over to Walmart.com to order yours now.
Are you looking to organize your laundry room? Are you going to try the new Tide Eco-Box?