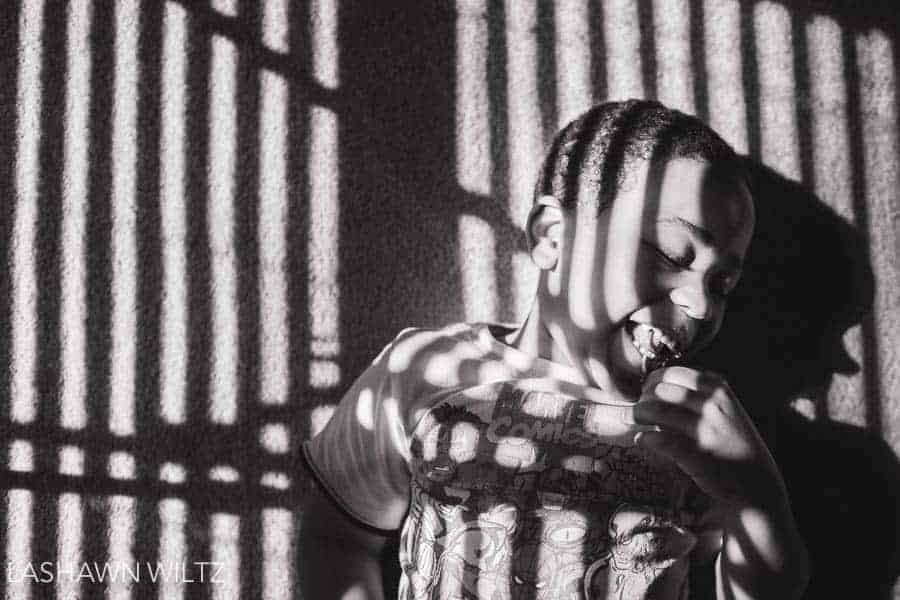 So um….I struggled with this theme this week!! I couldn't find a pattern I liked or wanted to share or one I wanted to photograph. Yesterday, I had the day off, so I picked Pookah up from school and we were just playing around…I was the tickle monster….
And I noticed the pattern of the light coming through the shades onto the floor…onto Pookah. My camera is always nearby, so I picked it up and took a couple of quick snaps before I was once again attacked by the little tickle monster.
Photography tip: Sometimes, you have to wait for creativity and not force it. All week, I had been taking photos of "patterns" and not liking any of them. Mainly because I was forcing the issue. I was trying to force my creativity rather than wait for it. In photography, sometimes you have to wait for the moment to come to you rather than chasing after it.
Head over to Mimi's Blog to see what patterns she is showing us this week!