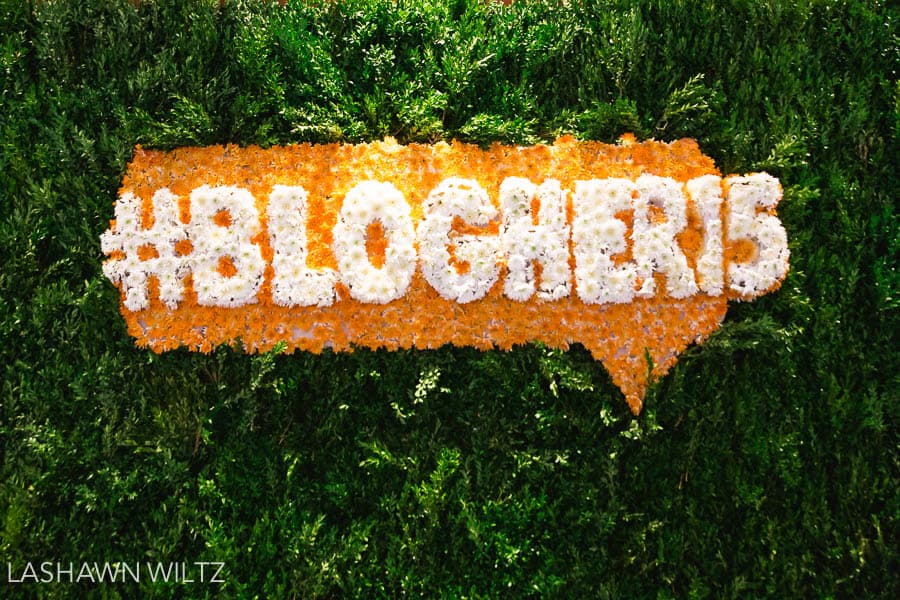 *edited cause Nellie reminded me to toot my own horn….*
I was going to try to give a recap of my experience at BlogHer 15 last weekend.
But I could never quite get the words quite right to describe everything that went down last weekend.
It was a whirlwind.
One minute I was nervously getting on a plane in a latte soaked dress( don't ask), and the next I was sitting in front of a room full of people who were waiting for ME to tell THEM :How to be a Better Instagrammer.
And then, it was over and I was getting My Voice of the Year Award in the Eyecandy Category.
Then it was back to reconnecting with friends, making new ones, and learning new things.
I remember last year, I  felt let down by BlogHer. I thought maybe it was because I wasn't there for the whole conference or maybe conferences had outgrown their usefulness to me.  I felt..uninspired, and just blah.
But this year, even though I only sat in on 1/2 of a session( Friday morning after my arrival, I needed a nap more than I needed that session) I feel like I got so much more out of the conference.
Maybe it was because there were more one on one moments with a few brands and with a few new friends.
Maybe it was because there were a few moments that fed my soul.
Maybe it was because I had time to take it all in.
Maybe it was because I felt…useful, like my purpose had been found.
I think that after a few conferences where I  felt like I was getting nothing out of it, it was time for me to give back. I've been amassing all of this knowledge on a subject that I love and it was a privilege to be able to share it!
The comments and the thank you's and the RT's and the tagging on Instagram since the conference has been so heartwarming and has driven home to me that I'm going in the right direction.
Honestly, I kind of feel like this conference was sort of turning point for me and Everyday Eyecandy.
Because I'm going to be honest. I had begun to wonder if my heart was in it anymore. Whether or not I wanted to continue on this merry-go-round of the BUSINESS of blogging.
The ever-present NOISE of Blogging was stealing my joy.
But during my session, as my nervousness faded away, I realized I was ENJOYING myself. I was helping, I was teaching, and someone was having a lightbulb moment because of something I was saying.
I needed that acknowledgement.
I needed to know that what I was saying mattered.
There is something about the energy of a conference such as BlogHer that just fuels creativity and ideas. And I've been so inspired!
I'm excited for what comes next!