Thank you so much to Universal Studios for partnering with Everyday Eyecandy for this post! All opinions are my own!
Twenty years ago, I remember hearing about this book that EVERYONE wanted to read. It was about a kid who finds out he is a wizard. Now, at the time, I was 21, and in nursing school. I remember getting my hands on a copy and sitting in the back of microbiology reading and becoming more and more fascinated with wizards and goblins and a place called Hogwarts.
From then on, whenever a book was released, I was one of the first in line, waiting for my copy.
So it was with PLEASURE and a certain glee that I introduced Pookah to Harry Potter almost two years ago when the first illustrated version of Harry Potter and the Sorcerers Stone was released.
He, like me, was hooked.
So when I knew we were going to Orlando this year, I knew we had to make a stop at Universal Studio's to finally see The Wizarding World of Harry Potter. I knew we had ONE day to get as much in as we could. And unlike our trip to Disney, we really DID manage to see the Wizarding World of Harry Potter in ONE day.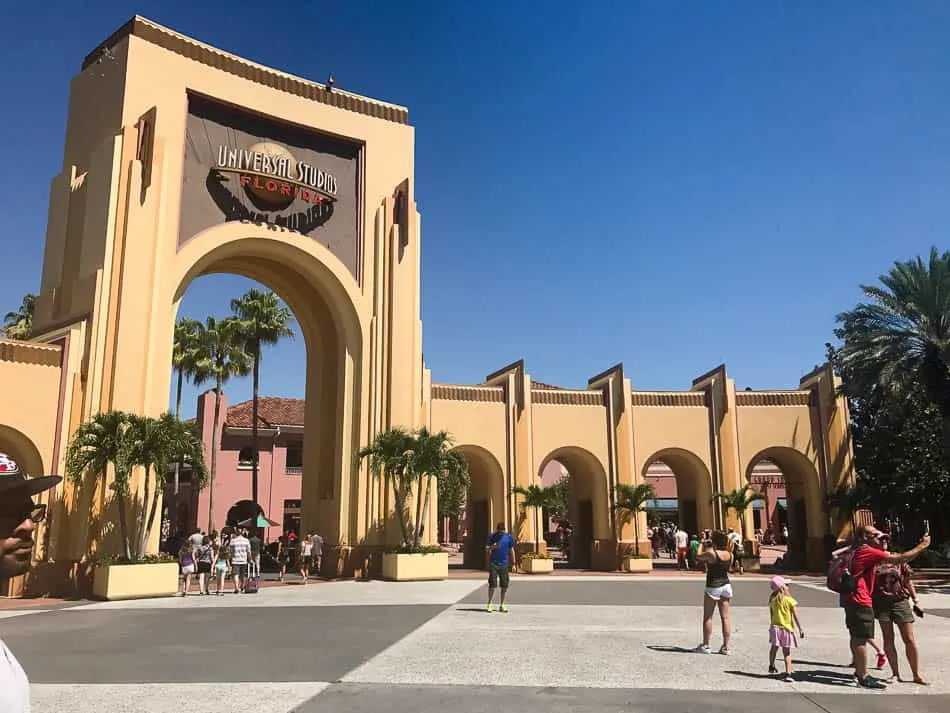 Here is how we did The Wizarding World of Harry Potter in ONE day……
The first thing we did was have to make sure we had a park to park ticket so we could see all of Harry Potter's world on the same day.
We started on the Universal Studios Florida side because I wanted to start at Diagon Alley. We headed straight into Diagon Alley and strolled up the streets directly to Ollivander's Wand Shop and let the interactive wand choose the wizard (Pookah wanted one just like Harry's)!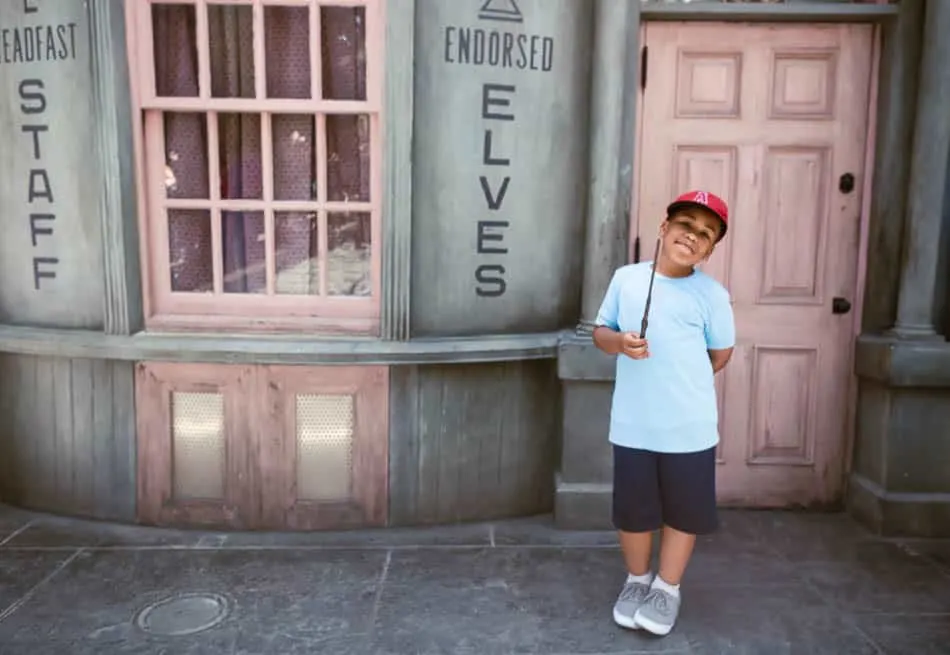 Next, we grabbed Better Beers while Pookah strolled around Diagon Alley casting and making spells……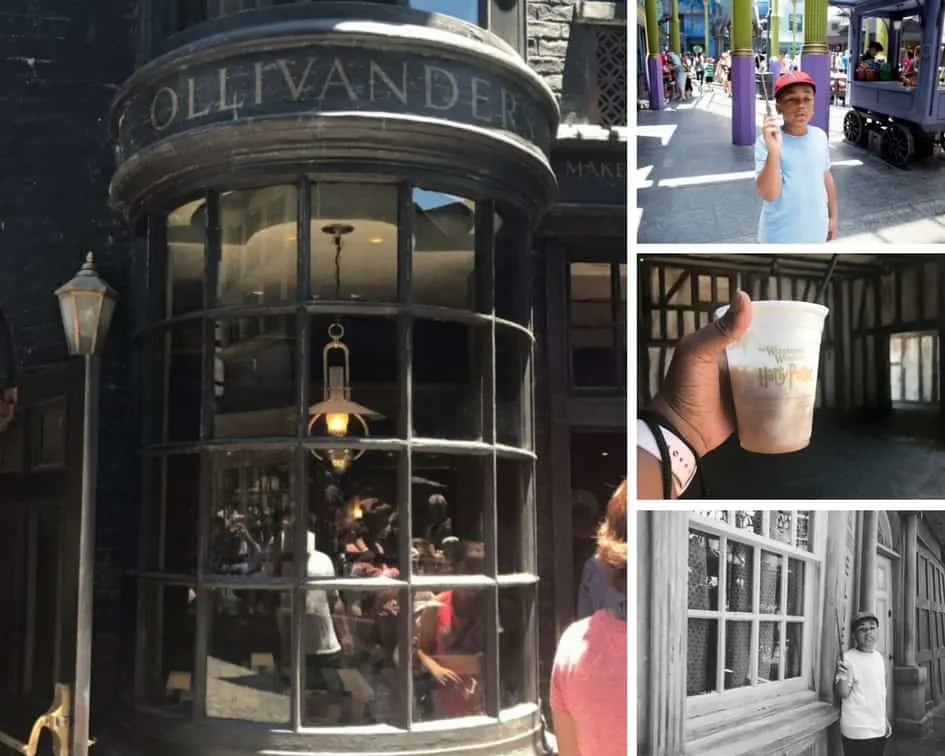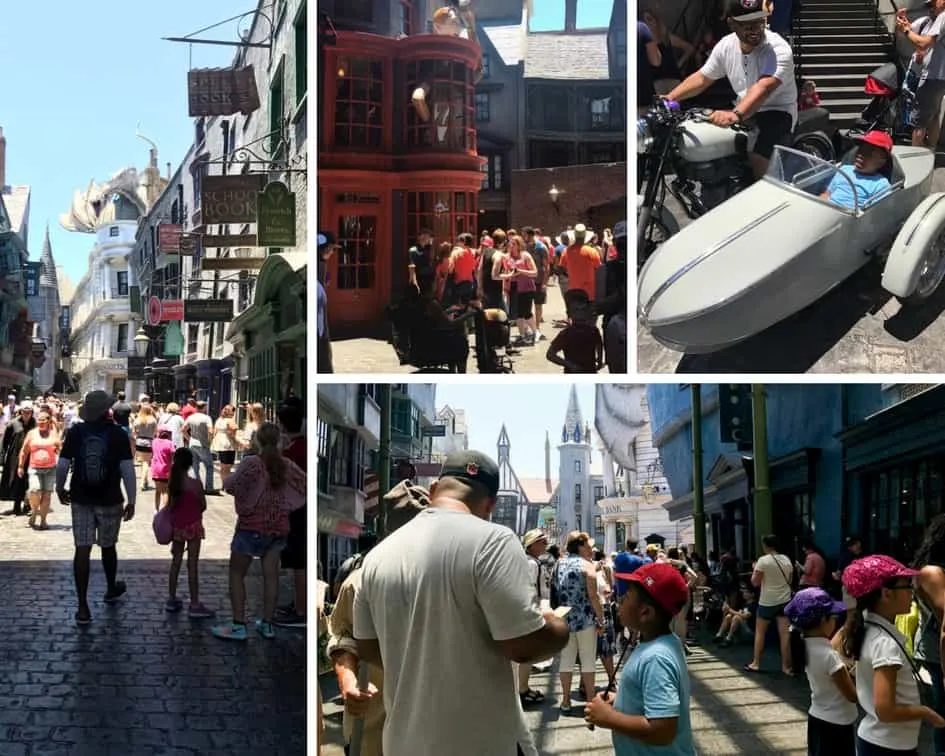 The attention to detail is so so rich. It is an amazing thing to see your imagination come to life so vividly and completely. It's easy to get swept away in the minute details and just wonder all day discovering! But for a one day trip, you must keep it moving! Next time we will linger!
After casting all the spells we headed on over to Kings Crossing Station…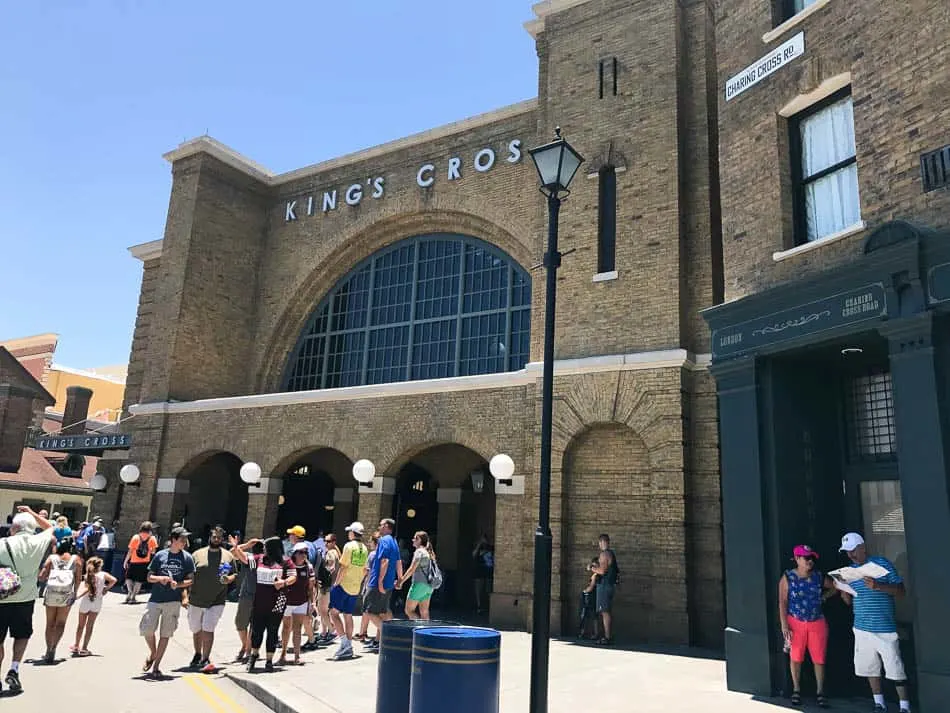 Where we caught a ride at Platform 9 3/4 and took the Hogwarts Express to Hogsmeade.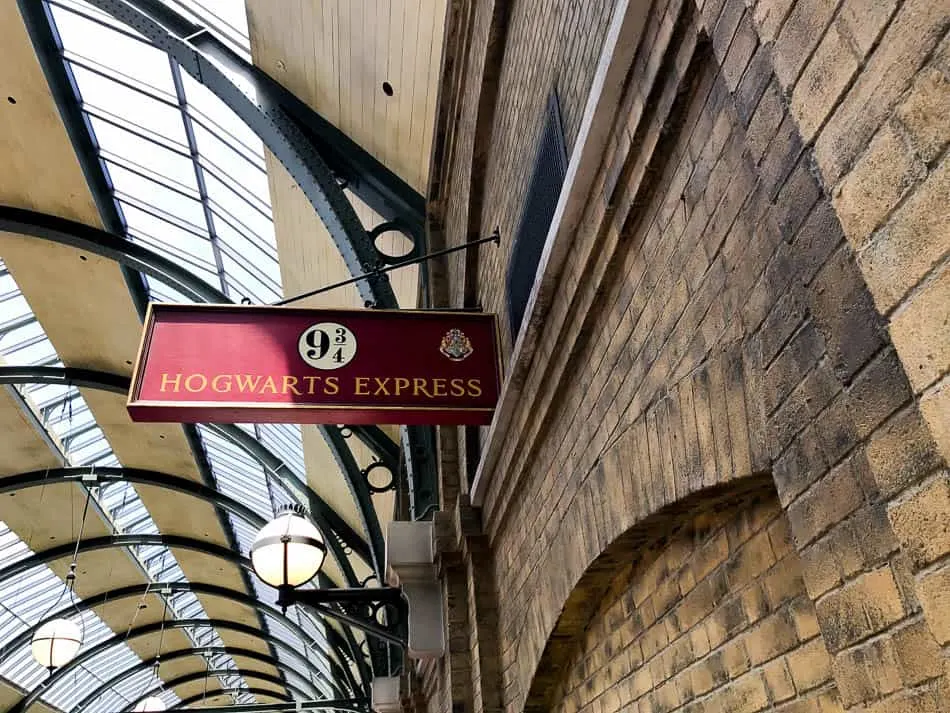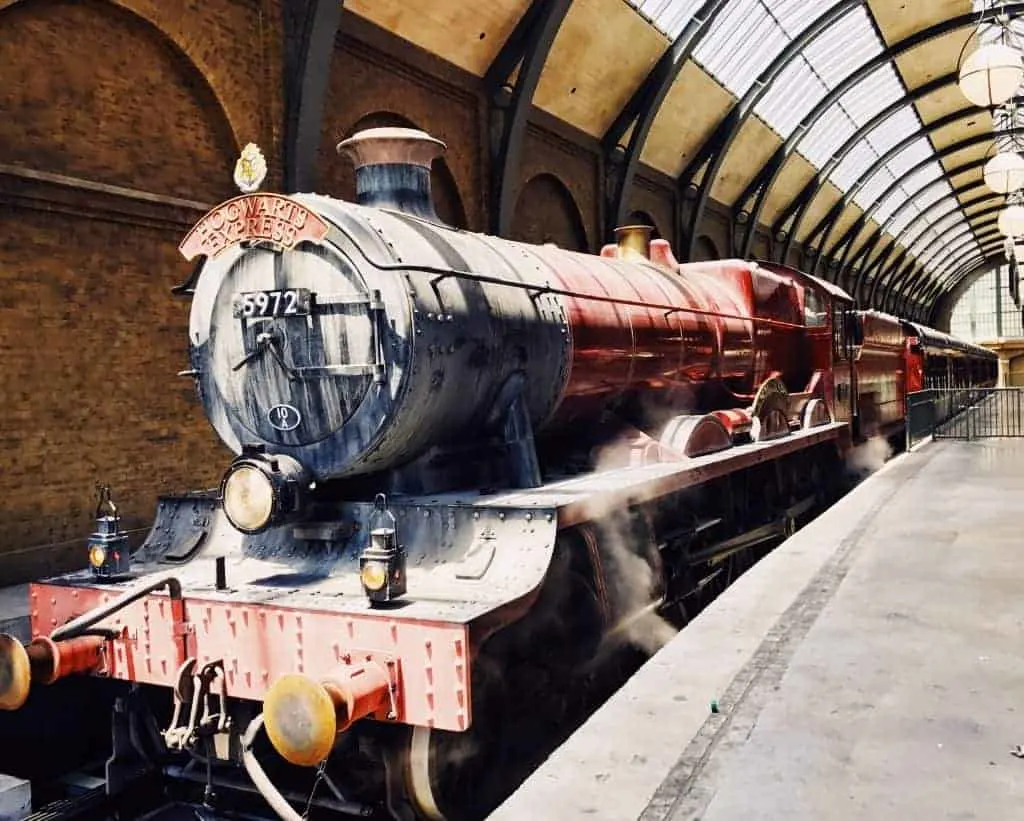 Side note: the ride on Hogwarts Express over to Hogsmeade had the greatest special effects ever! It was like being in the movie! No photos, because they weren't allowed….
Once we reached Hogsmeade, we strolled down the street making more magic with the wand while checking out Honeydukes and drinking more butter beer.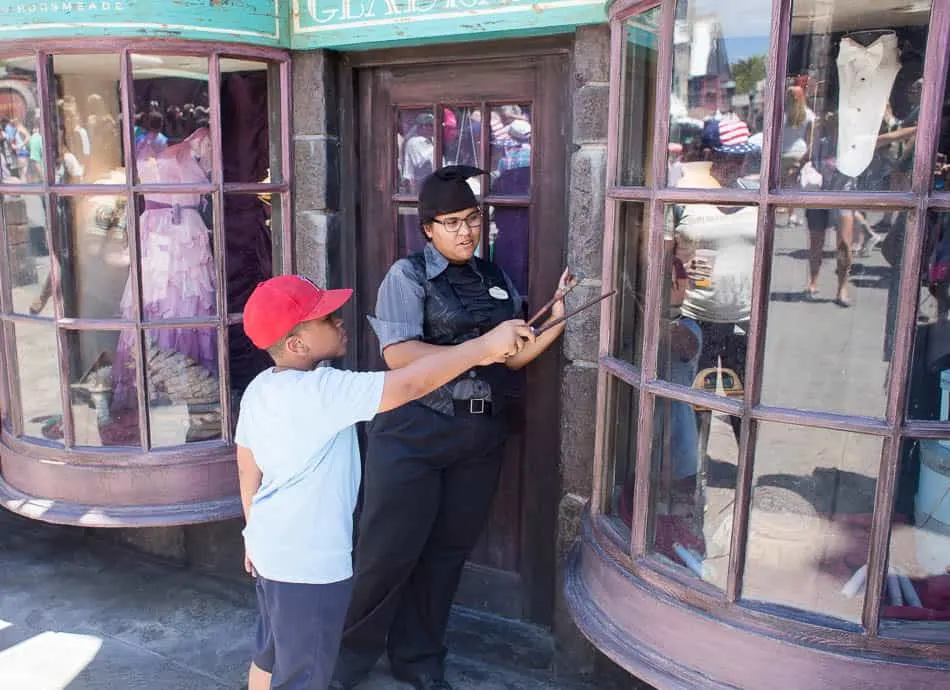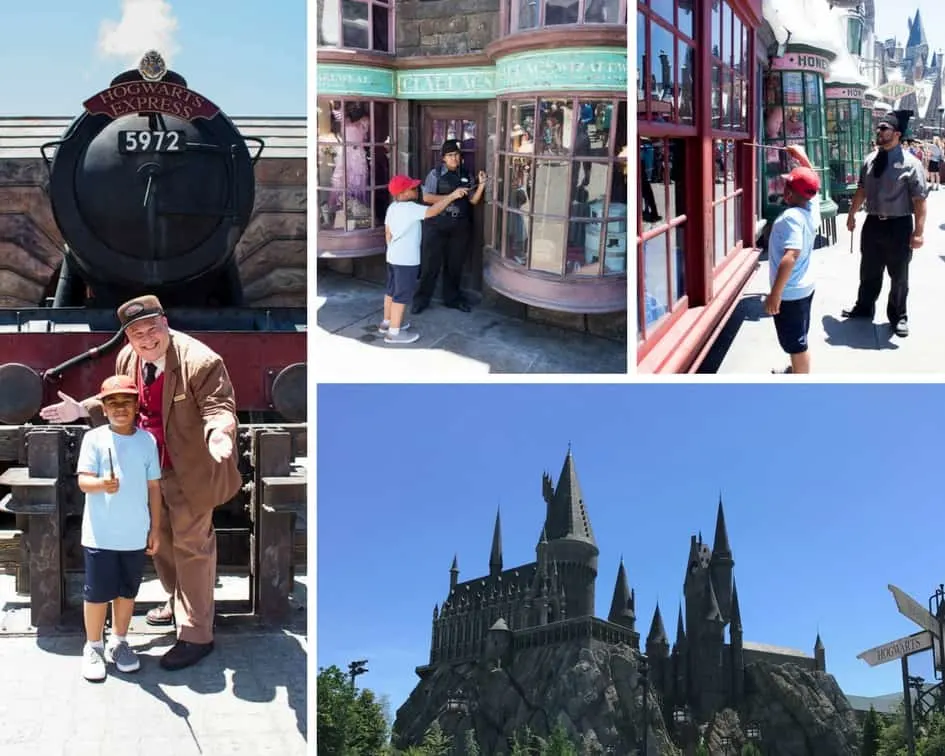 Finally, we headed on up to Hogwarts and rode Harry Potter and the Forbidden Journey
This ride was mind blowing! Again, the attention to detail while waiting in line in the castle was fun and interactive. From the moving and talking photos, the animated sorting hat, and the details in Dumbledore's office, nothing was left out. The ride itself was fun, and a little scary! Pookah did ok, but I got the feeling he won't be in a rush to go back on it!
By the time we did this and had a late lunch ( we got a late start), we were exhausted from all of the fun.
Which is why, even though the Wizarding World of Harry Potter can be done in one day, I would recommend coming back a second and a third time to catch all those details and ride a few more rides that we didn't get a chance to get to.
There is something about watching your imagination come to life that is almost magical in itself. From the moment we walked into Diagon Alley, to the moment we left Hogsmeade, I felt like I had stepped into one of the books.
I can't wait to take Pookah back once he has gotten through more of the books. SO much will make sense to him when he does!
I'm already planning a trip back, who is coming with me?