Thank you to Children's Healthcare of Atlanta for sponsoring this post! All thoughts and opinions are my own.
Summer is here in Atlanta, schools are closed and it's time to spend a lot more time outside.
There is so much to do here in Atlanta in the summer from spending days at Piedmont park, heading out to festivals in Decatur, planning a day at Six Flags or to heading over Zoo Atlanta to learn more about animals. There are ENDLESS outdoor possibilities! Our days are full of bike rides , sports, playgrounds and endless trips to our neighborhood pool. We are prepared for LOTS of outdoor activity in the summer sun. But even though we are having a ton of fun, it's always good to remember to be safe in the summer. That means keeping our children hydrated, being aware of basic first aid for insect bites, keeping our cars locked to prevent small children from finding their way in, and wearing sunscreen the entire time.
Did you know that even ONE sunburn can nearly double your child's chances of developing melanoma( skin cancer) as an adult? You can greatly lower your child's risk of getting dangerous skin cancers by simply applying sunscreen and following some summer sunscreen safety rules.
Here are a few sunscreen safety tips for moms this summer.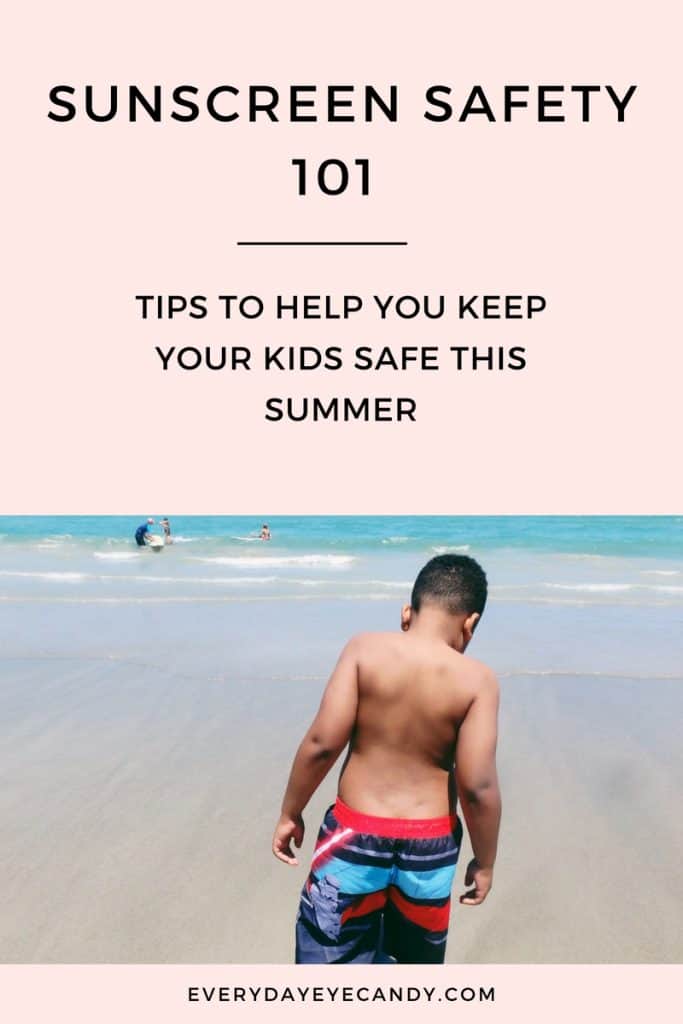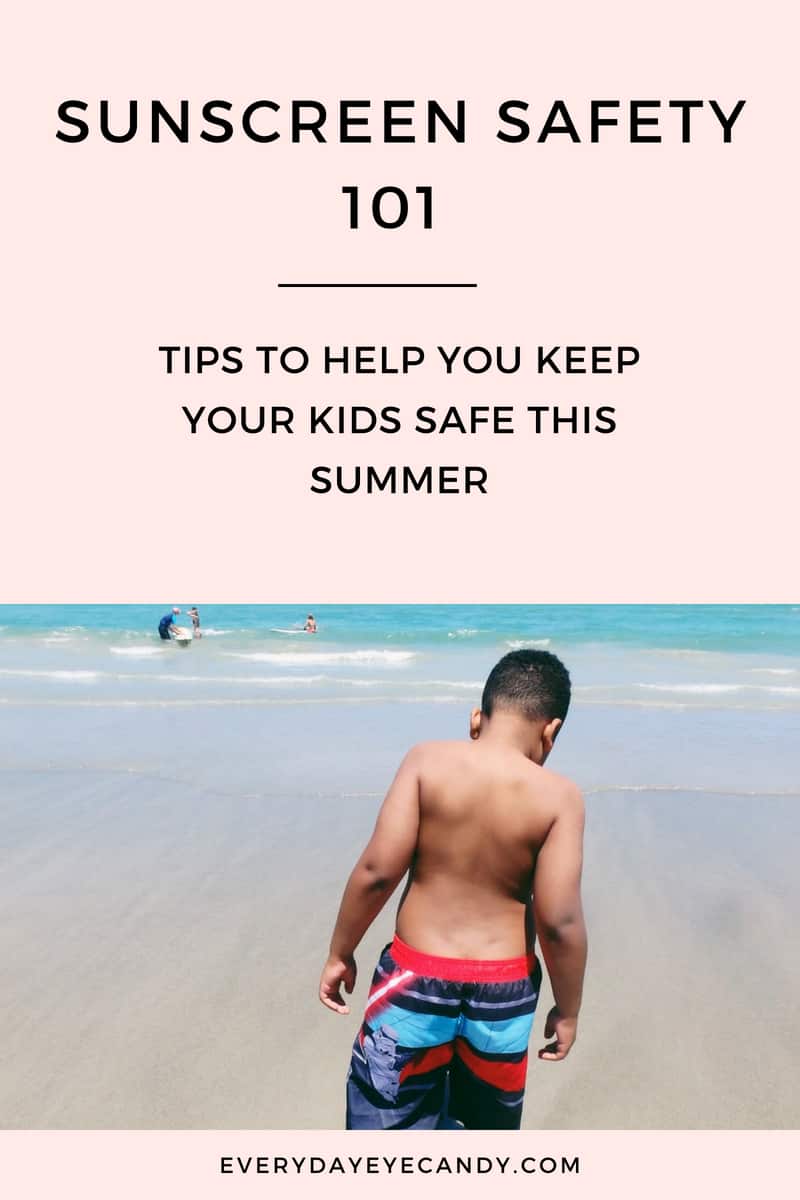 Sunscreen Safety Tips for Moms
Protect the Babies
For children younger than 6 months, don't use sunscreen yet! Instead, dress your baby in tightly-woven long sleeve shirts and pants and a sunhat. And try to keep him/her in the shade as much as possible.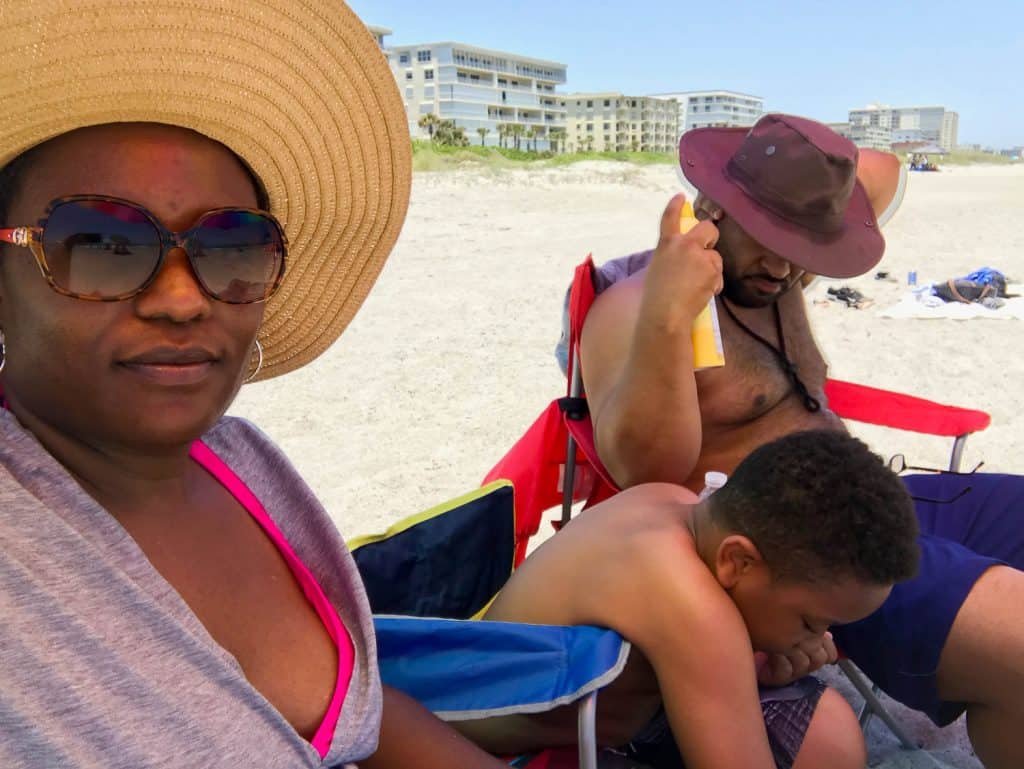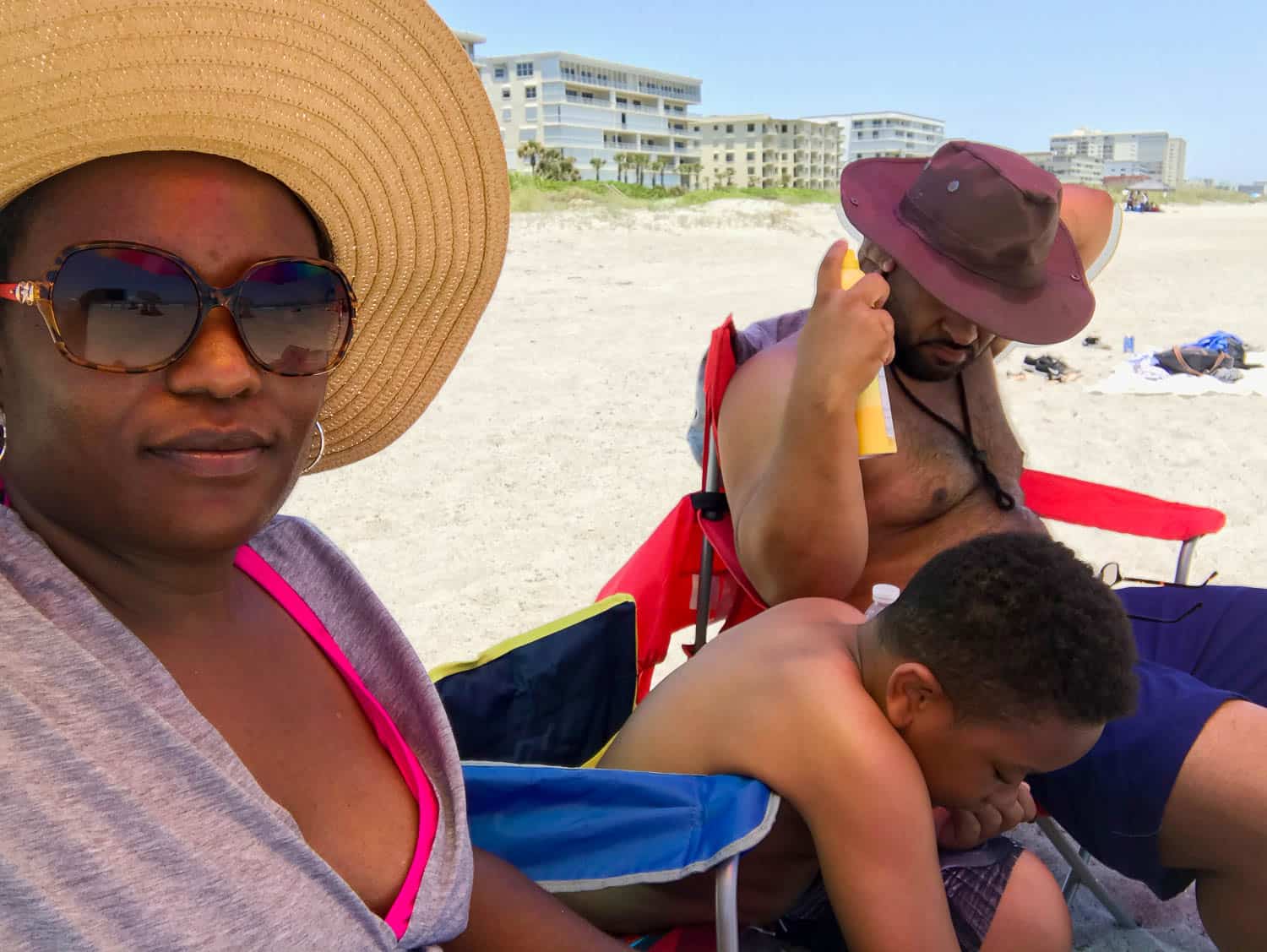 Make Sure Your Sunscreen says BROAD SPECTRUM
This means that the sunscreen protects the skin from harmful ultraviolet UVA and UVB rays from the sun which can cause cancer. Make sure that the brand that you buy clearly says Broad Spectrum on the label.
SPF Matters
SPF stands for "sun protection factor." Make sure that whatever sunscreen you buy, it is SPF 30 or higher. This means that the sunscreen blocks 97% of the sun's rays. Higher SPF's can block slightly more, but no sunscreen can block 100 of the sun's rays.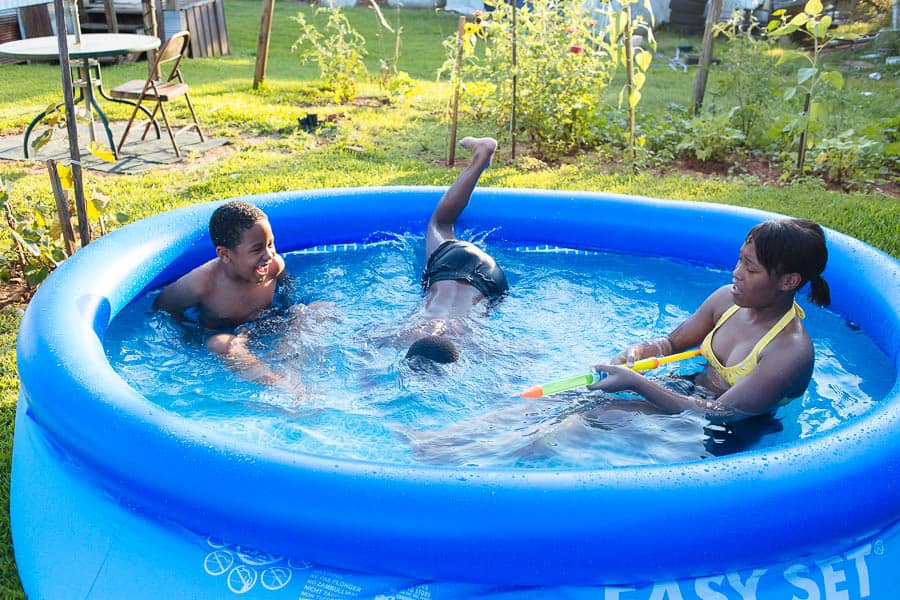 Apply the Right Amount
Sunscreen has to be applied the right way to do it's job! Remember to apply sunscreen 15-20 minutes before your children go outside. And don't be skimpy! Apply a good amount! Dermatologists recommend using 1 oz ( enough to fill a shot glass) to cover all exposed parts of the body. Also, don't forget to apply sunscreen to ears, hands, feet, shoulders and behind the neck. And reapply sunscreen about every two hours and after swimming.
Don't Forget Sunscreen on Cloudy Days
Remember that even if it is a cloudy day, 80% of the sun's UV rays can get through the clouds! Some of the worst sunburns occur when children spend a cloudy day outside without sunscreen.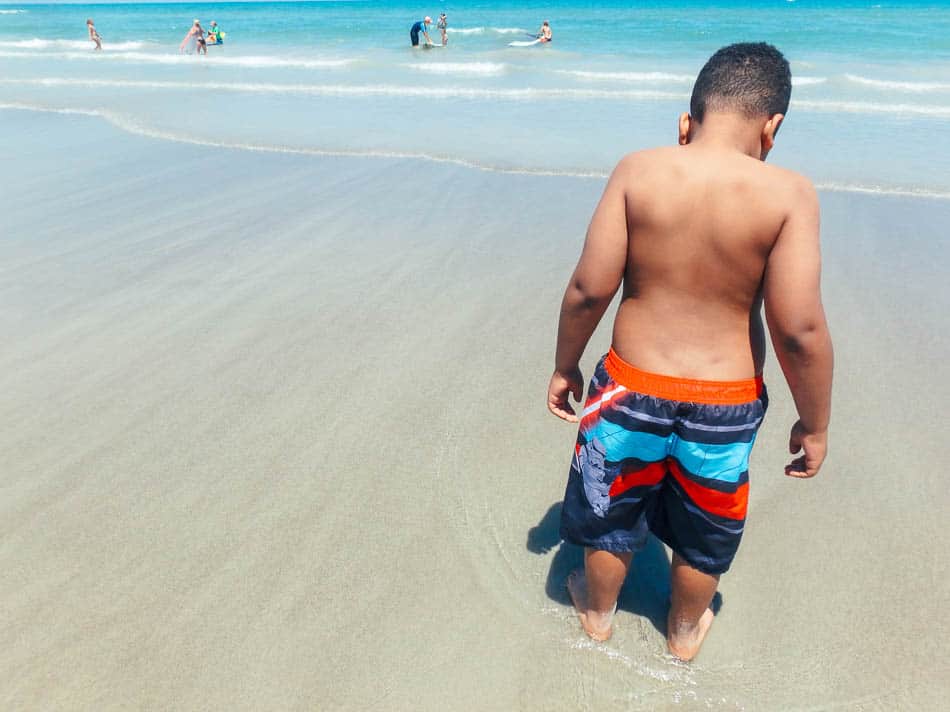 Limit Your Time
Remember that sunscreen cannot provide all day protection. Even when you follow all of the tips above, it's still best to limit your time in the sun! Especially in the middle of the day between 10 am and 2pm when the sun's rays are most intense! So hit the pool early and head to the playground in the afternoon!
Hopefully, these sunscreen safety tips will help you keep your kids safe and burn free this summer. Remember, keeping our children safe in the summer is just as important as making sure they are having fun. Unintentional injuries are the leading cause of death for children ages 1 to 14 in the U.S. Summertime should not be a scary time or a time spent in the hospital due to preventable injuries. Children's wants to make sure your children have a healthy safe summer. Head on over to Children's to learn about more summer safety tips.
Do you use sunscreen for your kids? How are you keeping your kids safe this summer?