Thank you to Carnival for partnering with Everyday Eyecandy for this post. All opinions are my own.
When I first learned that The Permission to Hustle Retreat was going to be on the Carnival Paradise. I did not know what to expect. I have not been on a Carnival Cruise in over 15 years. So my memory was fuzzy. Carnival ships are known as fun ships: for both friends going on a girls only cruise and families taking a family vacation. It's got something for everyone! Even though I spent a lot of time learning, I still managed to do some exploring and learn a few things. So here are 10 useful things I learned on the Carnival Paradise.
10 Useful Things I learned on the Carnival Paradise.
Room service will deliver Coffee at 530 in the morning.
Ask me how I know this. LOL. My point is, you can get coffee and pastries at however early is necessary. Perfect for those folks who still wake up early on vacation..like me or because…
They dance every night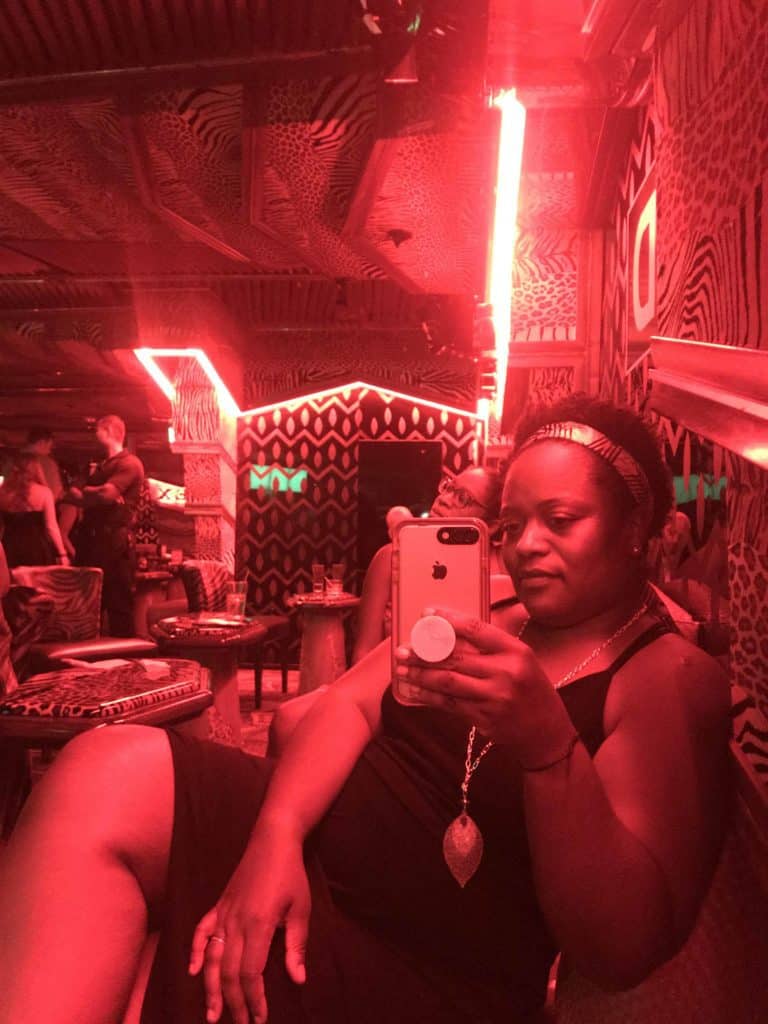 Every.Single.Night. I danced until the wee hours one night at 70s and 80s night. My knees reminded me that I'm over 40 the next day.
Bring a Power Strip
I had a roommate. We are both bloggers. We had ALL THE DEVICES. LOL. I bought a power strip and it was so helpful to help us stayed charged and ready to go.
There is a Deck for adults only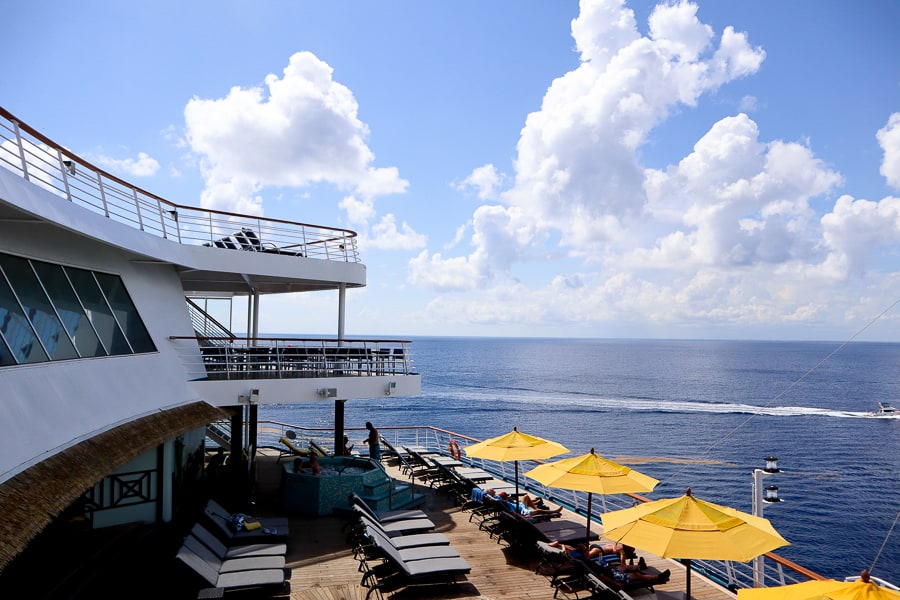 It's a fun ship. Sometimes you might need a little peace in the middle of the fun. I'm mad I didn't find it until Day 3 of the cruise.
You can have a cash account instead of using your credit card
I am not going to lie. I was on a budget. I've been doing an envelope type system and it THRILLED me to know that I could use cash for my account and even add more cash if needed. This is awesome for some folks who might not have a credit card.
Stay on board for a Port day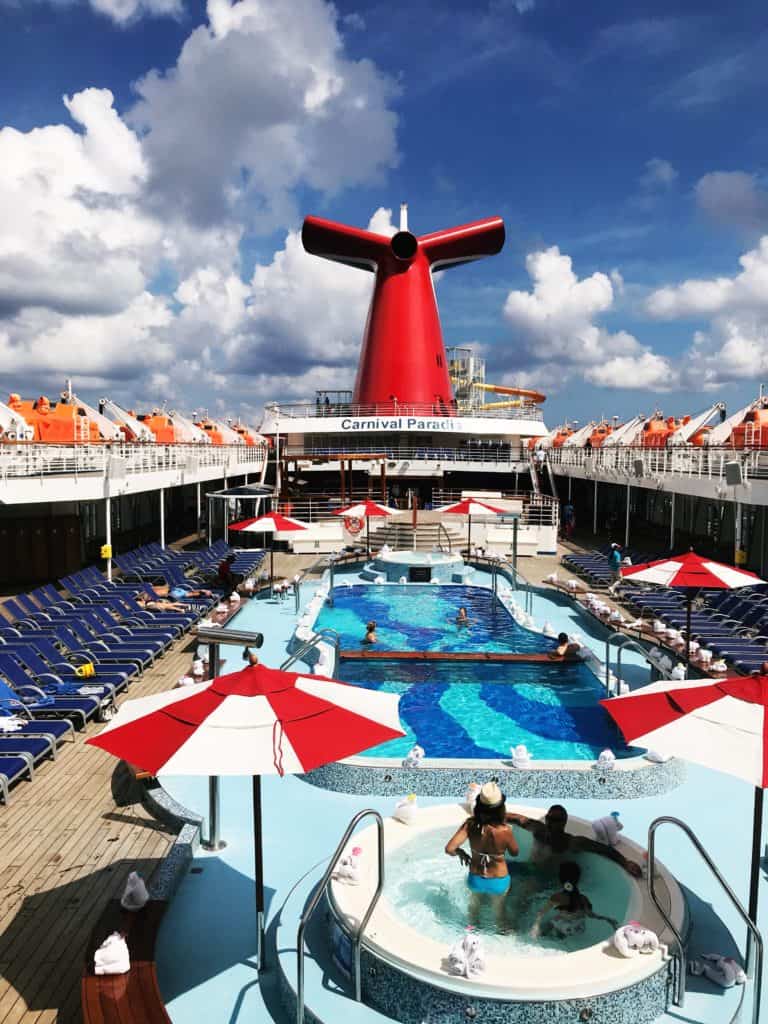 The ship is EMPTY. Spa services are discounted. There are no lines. The pool is empty. It's glorious.
There is a coffee bar
Lawd yesssss. Because I obviously cannot go a full 5 days without some type of latte.
Tacos and Burgers and PIZZA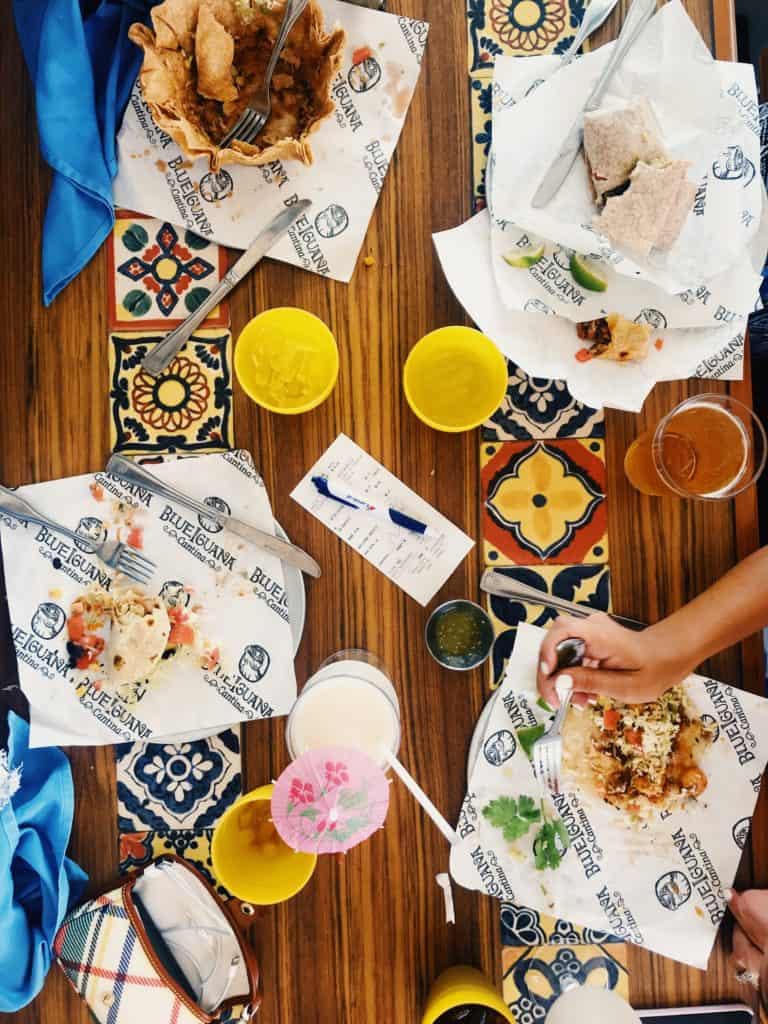 LISTEN. I could have lived off of the burgers at Guys Burger Joint and the tacos at Blueiguana Cantina. And the pizza was awesome. But…
Chef's Table is where the best food is
I didn't get to go. But I heard that it's an experience. I'm filling it away for the next time, but learn more about it from one of my fellow cruisers here.
Their excursions are built for friends to have a great time!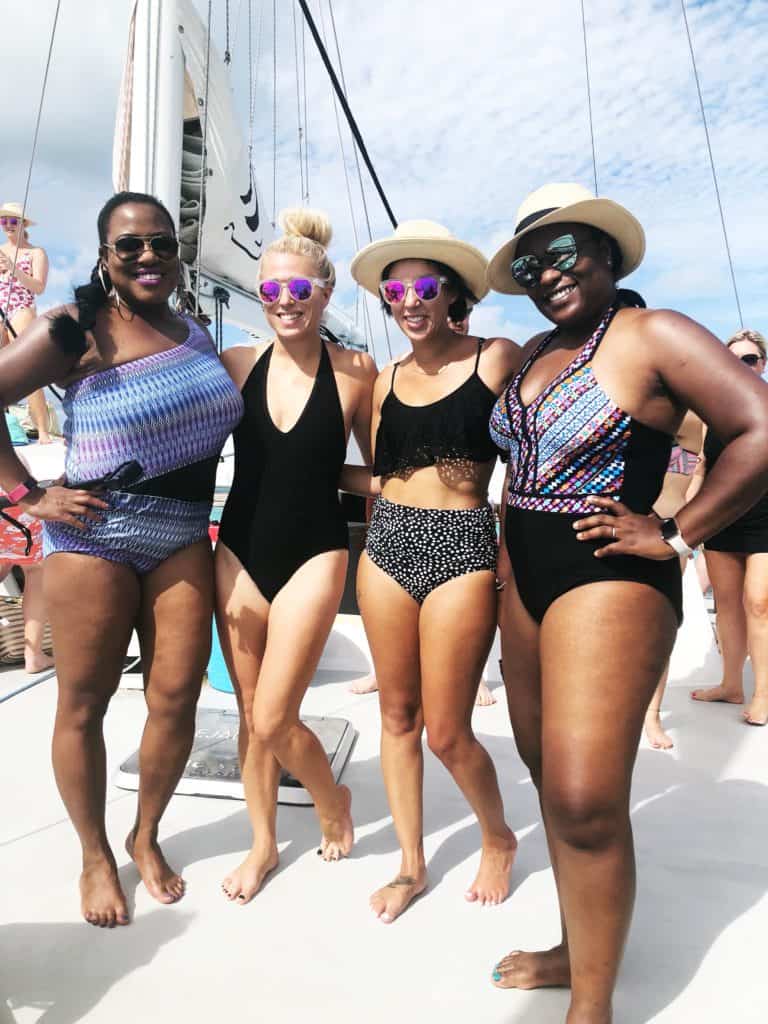 Even though the ship was our home away from home for 5 days, it was the excursions that bought us all closer together. I loved ours to Grand Cayman and I know there were other awesome options too!
So there you have it, friends, 10 useful things I learned on the Carnival Paradise. Have you ever cruised with Carnival?