According to Goodreads, I read 15 books this month and I listened to two on Audible. The two books that I listened to were books I've read before ( Book 2 and 3 in the Throne of Glass Series. ). I did not finish two book that were on Kindle Unlimited. I'll spare you the details, but will say they were crap so don't bother. All things recommended on Booktok and boostagram are NOT good.
Anyway, I chose 5 books that I read in August that I think are worth mentioning and added my mini reviews beside each one of them. Keep scrolling to see if any book got 5 stars!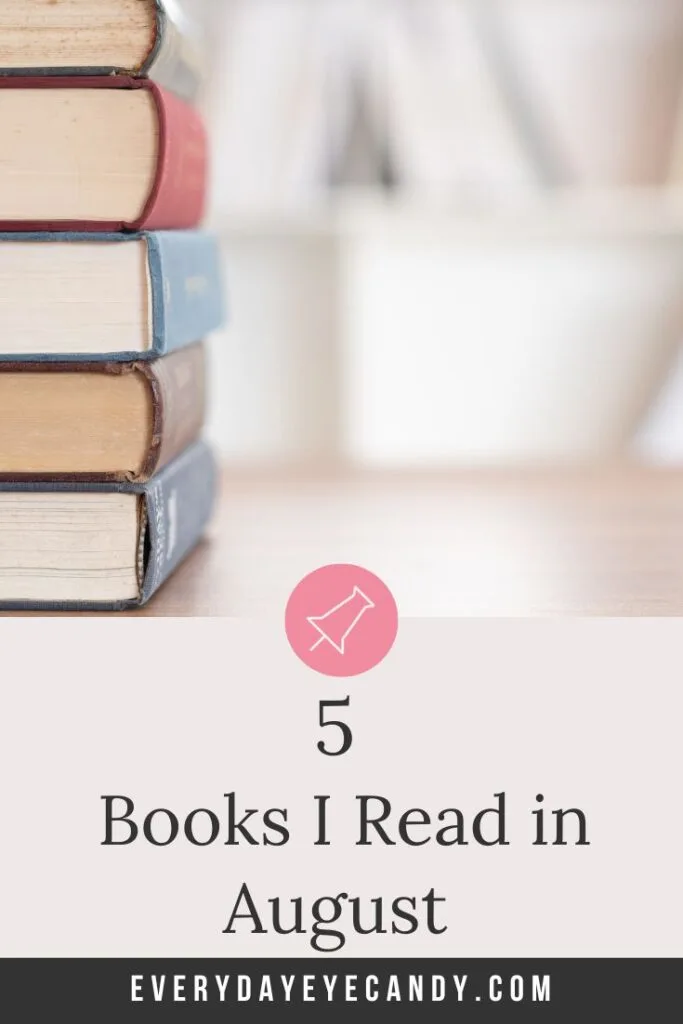 This blog post contains affiliate links. Everyday Eyecandy is a participant in the Amazon Services LLC Associates Program, an affiliate advertising program designed to provide a means for sites to earn advertising fees by advertising and linking to Amazon.com.
5 Books I Read This Month
What was the best book you read in August? Let me know in the comments!