I miss doing these posts and we are all going to be in the house this month so I'm bringing them back.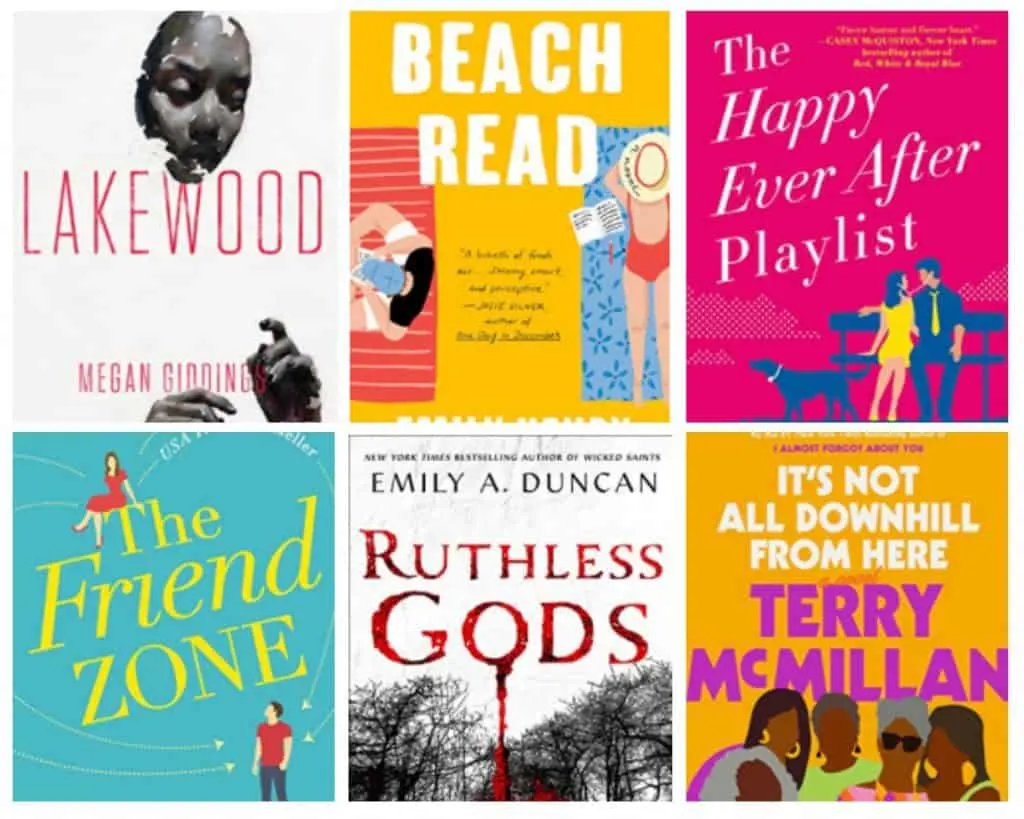 This of course, is a list of things I'm PLANNING to read. Who knows what little gems life and Amazon and Goodreads will throw at me. LOL
But this is a list of books on my must-read list.
Ok here we go.
5 Books I'm reading in April
"A startling debut about class and race, Lakewood evokes a terrifying world of medical experimentation—part The Handmaid's Tale, part The Immortal Life of Henrietta Lacks."
This was on my list of books by black authors coming out this year. I got it because it was $2.99 on the Kindle app this morning
This is my Book of the Month selection for April. I needed something light. What better than a romance novel called Beach Read? I'm looking forward to this light-hearted addition to my list. It actually won't be released until May.
I"ll let you know what I think
"Ruthless Gods opens the door to a world of fallen gods and eldritch horrors... Gruesome, grotesque, and so, so glorious." - Erin A. Craig, New York Times bestselling author of House of Salt and Sorrows"
Yeah, I like this kind of stuff LOL. So I read the first book earlier this year and was upset to discover that OF COURSE There was a second book. ( and a third I see) This book won't be released until the 7h of April
"After a sudden change of plans, a remarkable woman and her loyal group of friends try to figure out what she's going to do with the rest of her life—from Terry McMillan, the #1 New York Times bestselling author of How Stella Got Her Groove Back and Waiting to Exhale"
I read my first Terry McMillan book in high school. And I have read all of her books since. Of course, I've been disappointed in a few, but I'm looking forward to this one.
I love that most of her characters are GROWN WOMEN. I'm grown and I appreciate books about women in my age group.
Did you read The Friend Zone last year? This is the sequel!!! We get to find out what happened to Sloan!!! And it comes out on my Birthday. Can't wait to read it.
Since the sequel is on my list and some of you might not have read the first, read this. It's light-hearted, it's fun. It's just what you need right now.
Yes, the main character will frustrate you because you are like GIRL MOVE ON.
But it's a good book to take our minds off of everything right now.
Just lighthearted fun.
What are you reading this month?