Forget takeout and make this Easy Gluten Free Beef and Broccoli Stir Fry Recipe. Quick and easy weeknight meal in 20 minutes!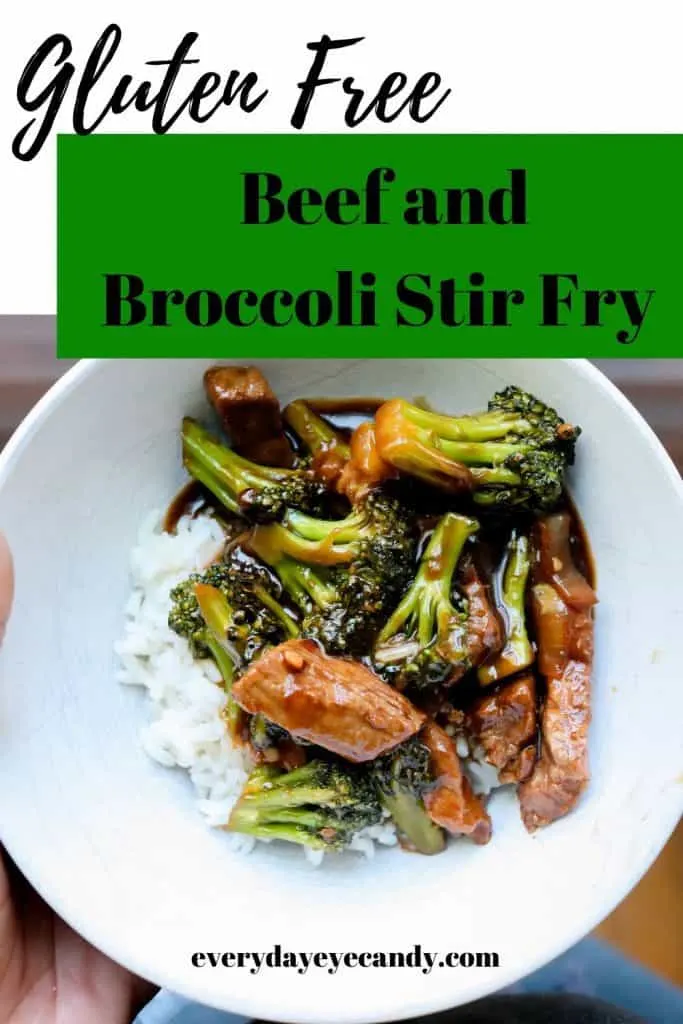 Gluten Free Beef and Broccoli Stir Fry Recipe.
I love a good stir fry recipe. They are my favorite thing to make for dinner during the week.
We also love Chinese takeout. But, since Pookah is gluten free, there are not many options for a quick weeknight meal out there that our whole family can eat.
So I've started making my own stir frys and take out recipes. Because why not? It's easy, saves money, and is much more healthy than any take out we could order.
I've been making Gluten Free Beef and Broccoli for a while, but lost my original recipe and had to improvise a new one! But as you will see it's easy. And even though it's gluten free, you really can't tell. It uses cornstarch instead of flour and doesn't change the taste at all.
Here is what I did:
Start with 1 pound of flank steak cut into 1 inch strips. Then I placed the beef in a mixture of cornstarch and water.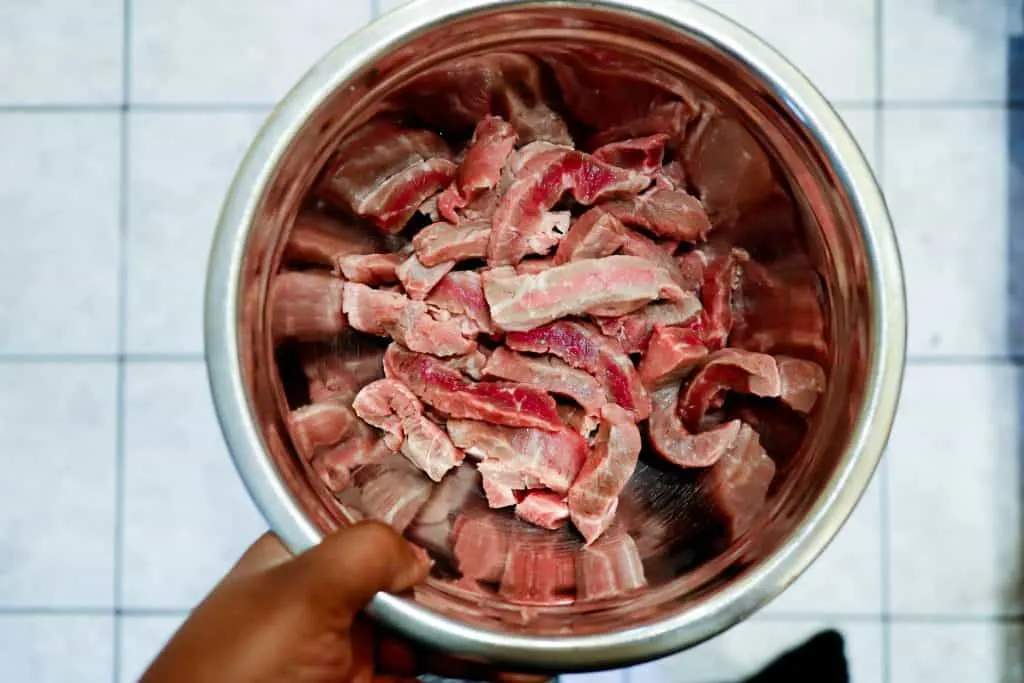 Cook in a hot skillet or a wok until meat is almost done. Just browned so that it doesn't overcook and make your meat tough.
And to make the recipe even quicker, I blanched the broccoli.( see the directions below)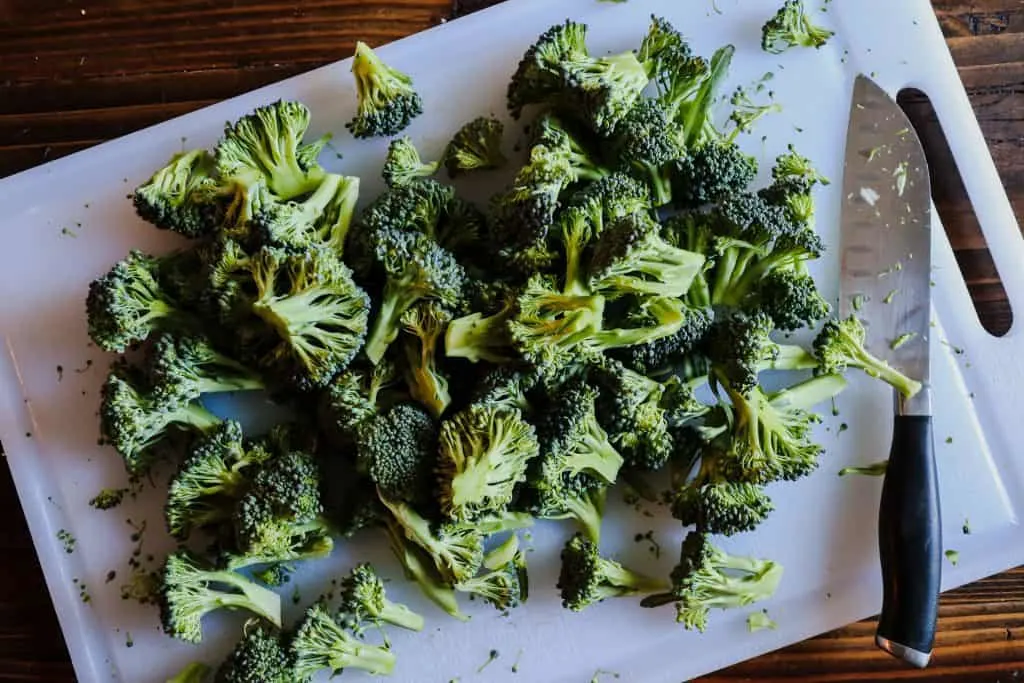 After browning the beef, add in the broccoli and the sliced onions and stir fry for about 5 minutes or until the veggies are tender.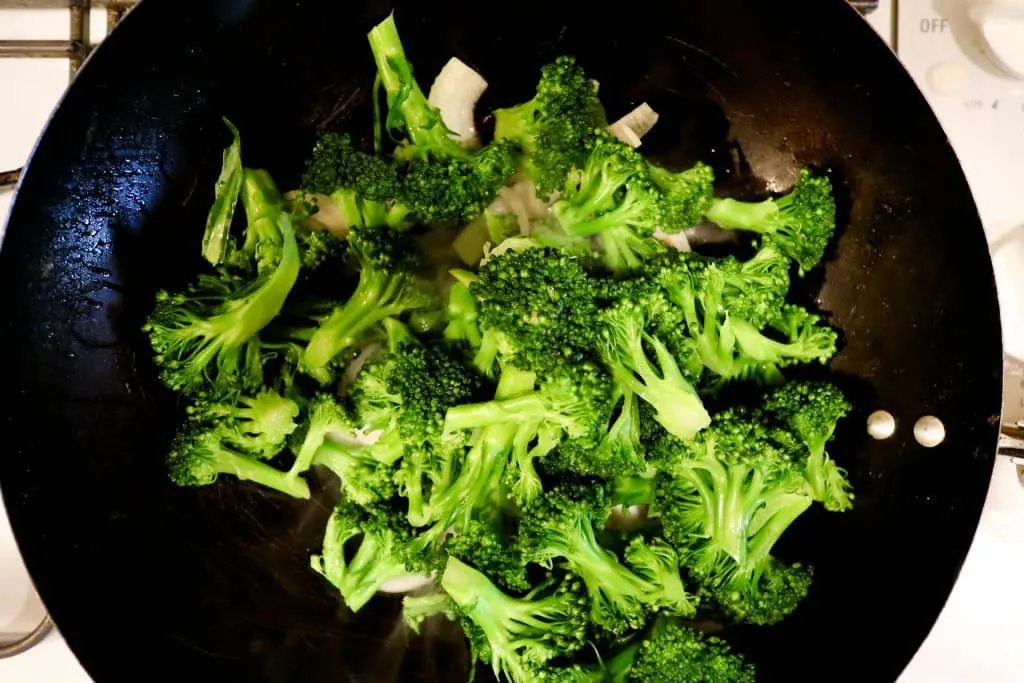 Take a prepared sauce of cornstarch, low sodium soy sauce ( I used this one), brown sugar, garlic, ginger and pour it over everything and bring to a boil.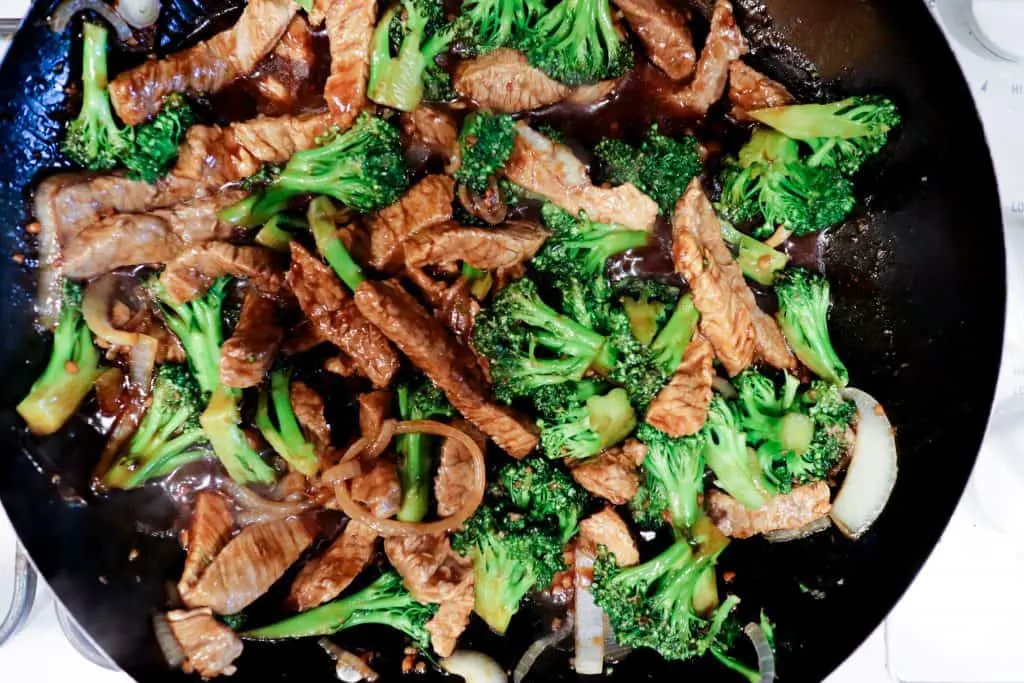 Serve immediately over rice and enjoy!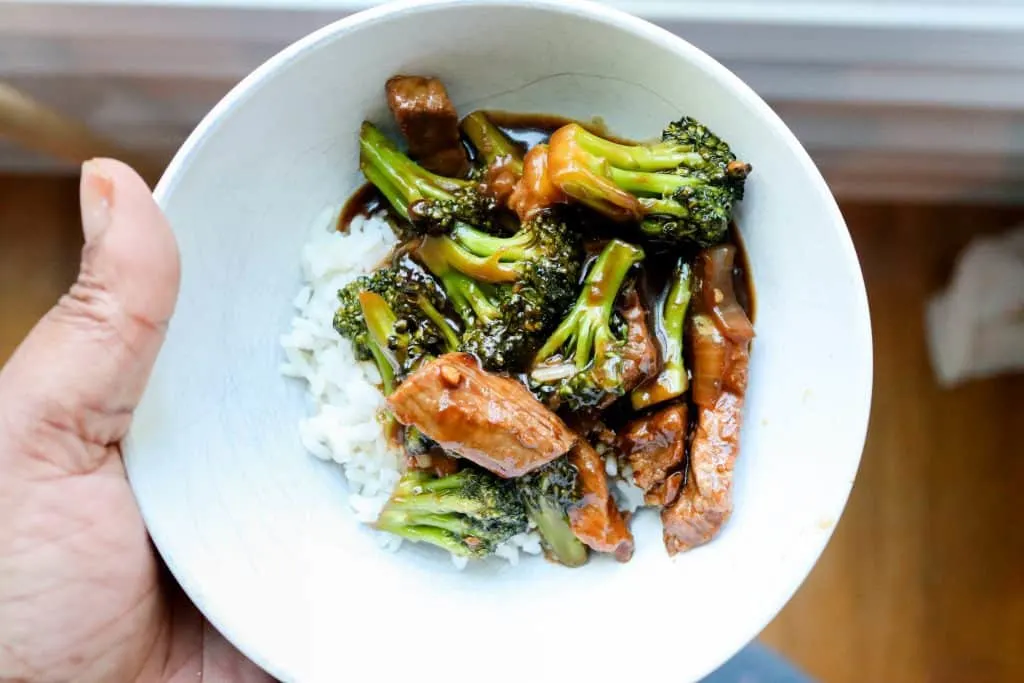 I love this gluten free beef and broccoli stir fry recipe, and hope you do to!
I sometimes substitute chicken in this recipe and it's just as good!
Full recipe below!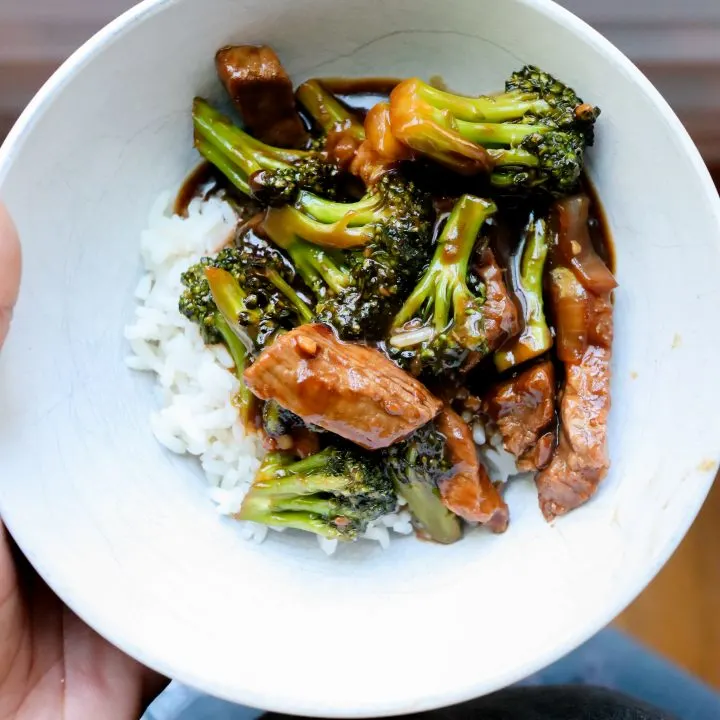 Gluten Free Beef and Broccoli Stir Fry
Easy Gluten Free Beef and Broccoli Stir Fry recipe.
Ingredients
3 Tablespoons of cornstarch
1 pound of flank steak cut into 1 inch pieces
1/2 cup of Low Sodium Gluten Free Soy sauce
4 Tablespoon of packed light brown sugar
1 Tablespoon of minced garlic
2 Tablespoon of ground ginger
2 Tablespoons of Vegetable oil
4 cups of Fresh Broccoli florets
1/2 cup of sliced onions
Instructions
In one bowl, stir together 2 tablespoons of cornstarch with 3 tablespoons of water. Add the cut beef to the bowl and make sure the meat is covered with the mixture.
In another bowl, combine 1 tablespoon of cornstarch, soy sauce, brown sugar, garlic, and ginger. Set aside.
* Blanch the broccoli: Bring water and salt to a rolling boil, and fill a large bowl with water and ice. when water is boiling, add broccoli to water and cook for two minutes. When broccoli is bright green remove it from the boiling water and immediately plate it in the ice bath to stop the cooking. Set aside
Heat a large state pan or wok over medium heat. Add one tablespoon of vegetable oil. Once it is to, add the beef and cook, string constantly until it is almost cooked through. Transfer to a plate and set aside.
Add the remaining 1 tablespoon of oil to the pan. Once it is hot,add the broccoli and sliced onions and cook, string until broccoli is tender. About 5 minutes.
*Return the beef to the pan and pour the prepared sauce over everything. Bring the mix to a boil and stir until the sauce thickens.
Serve hot over rice.
Notes
*You can add the brocolli without blanching. Just add 2-3 minutes of cooking time.
*The mixture must come to a boil in order to thicken.
Don't forget to rate this recipe after you make it!
Other Weeknight Recipes