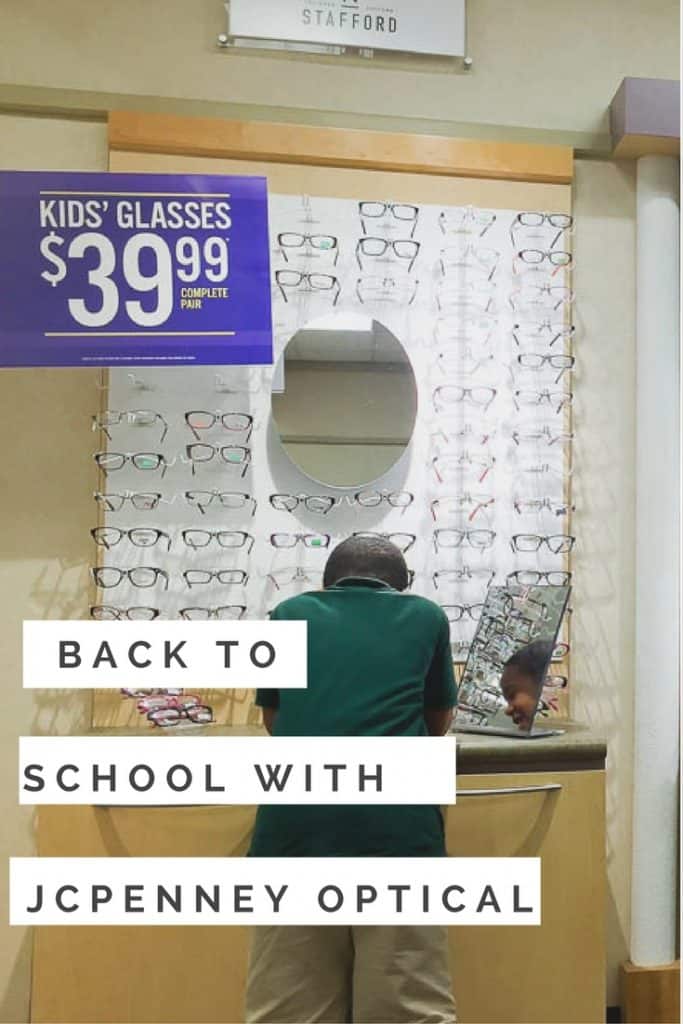 Back to school shopping is a long never-ending process. I'm convinced it's not just a weekend, but a month long journey to get every single thing needed to have a great school year. We finally got all of our school supplies together, but there was one thing left on my list:
Glasses.
Pookah started wearing glasses earlier this year and let me just say that that pair of glasses met it's end…..little boy style ( meaning…I don't know what happened to them, all I know is that he can't wear them anymore.)
ANYHOO
Pookah was ok with the demise of his glasses because..they weren't cool. He is one of the few who wears them in his class and even though Daddy wears glasses….It's ALL ABOUT BEING COOL.
So when it was time to go back to school shopping for glasses, I decided to go with him, and get a pair too. I remember not feeling cool because I wore glasses too. It had been three years since my last pair and well….for some reason, Pookah thinks his Mommy is cool. 🙂
I knew we needed great looking glasses at a great price, so we headed on over to JCPenney Optical. I was so surprised to find great fashion eyewear at great prices for BOTH of us.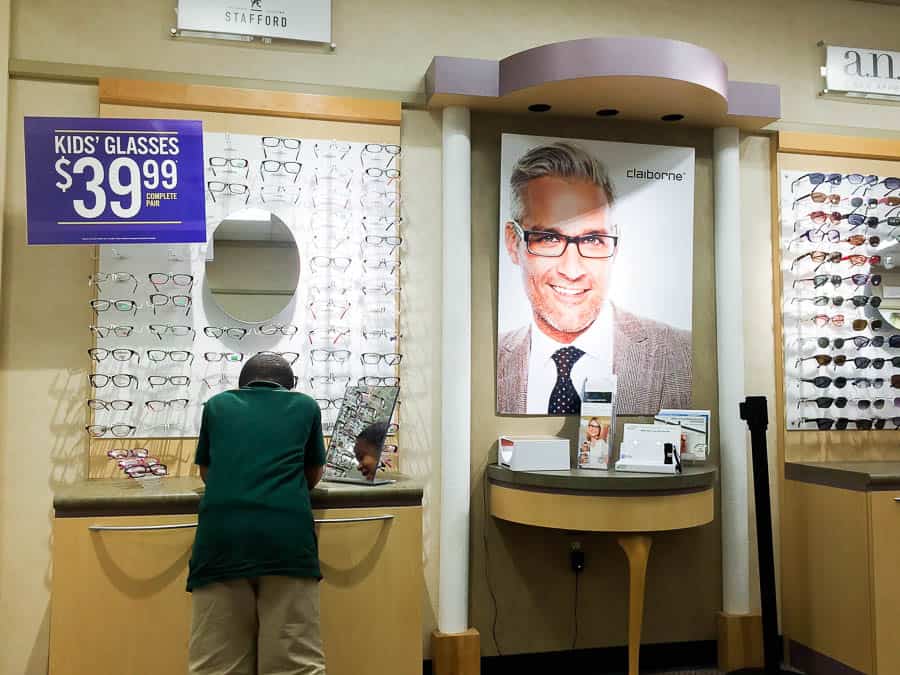 I loved how they let him pick his own glasses while directing him towards ones that would be best for him.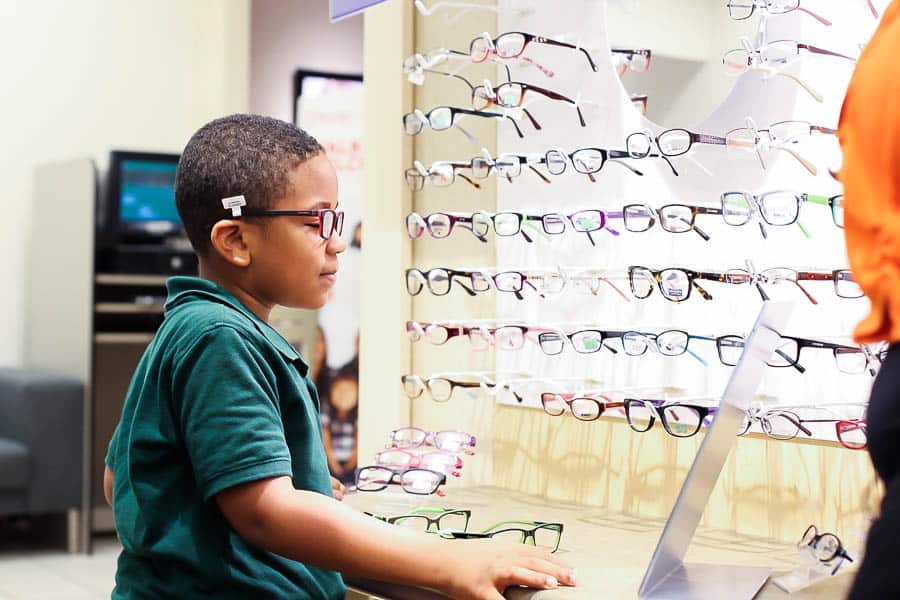 In the end, Pookah chose the cutest pair from Converse.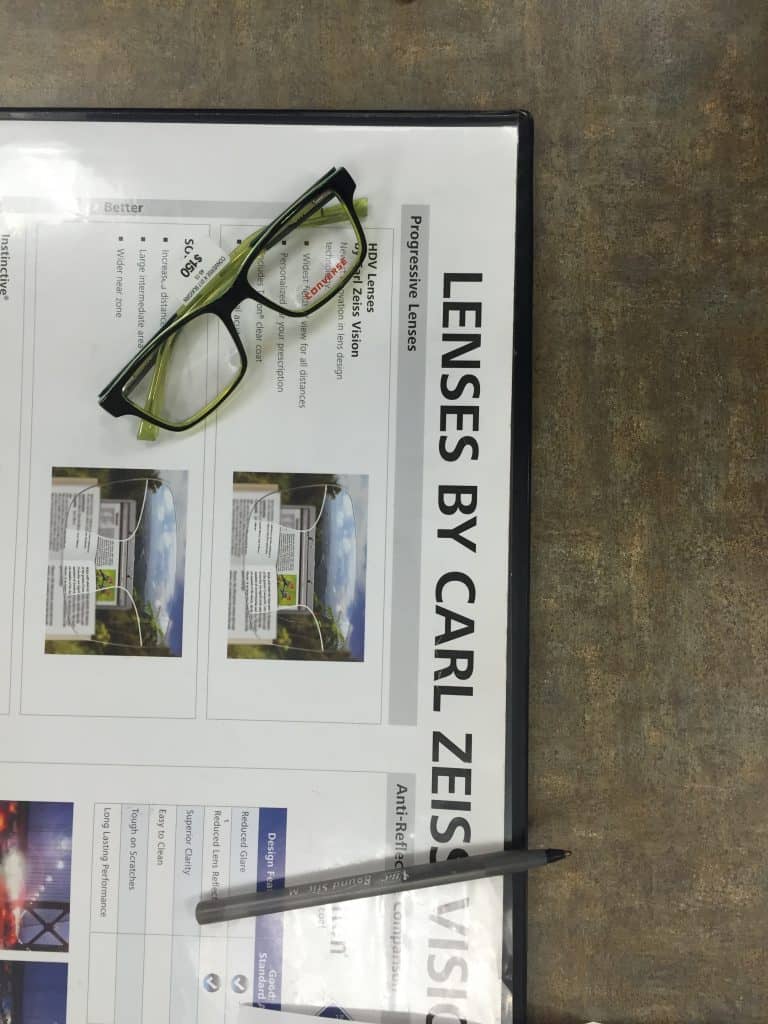 And I got a great pair from Ray Ban!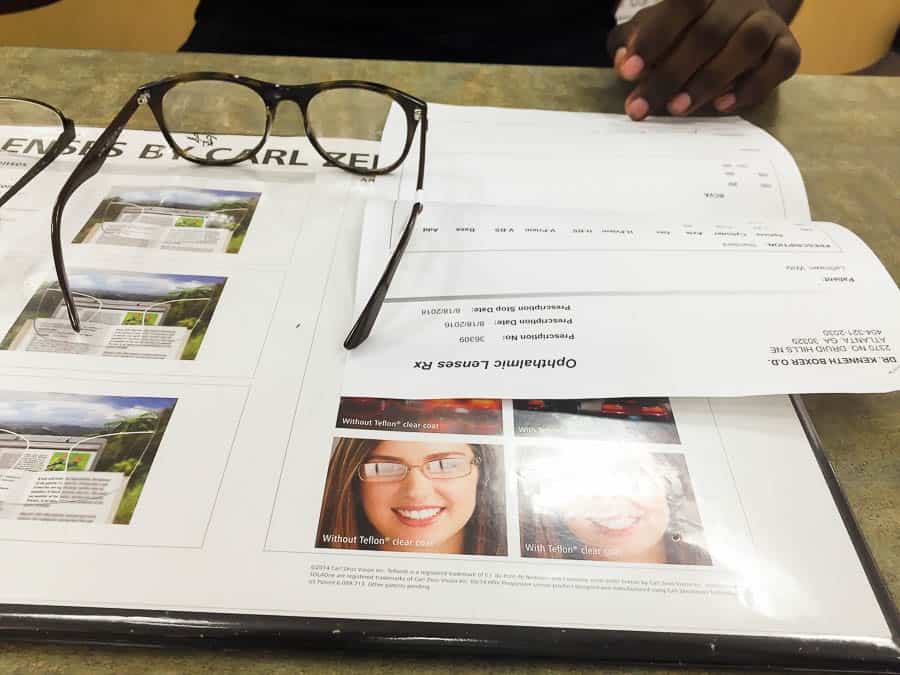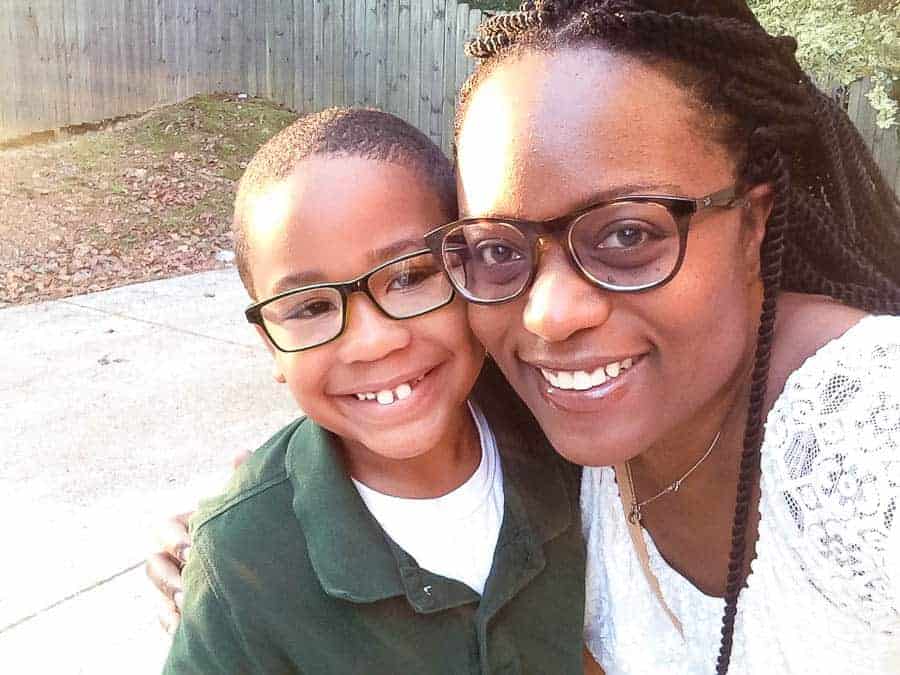 Pookah got the cutest little case that he carries attached to his book bag so we don't have to worry about this pair reaching an unfortunate end. And we are IN LOVE with our new glasses!
You've still got time to get yourself a great pair from JCPenney Optical yourself!!
There is a Back to School sale at JCPenney Optical! One pair for $39.99 plus FREE eyeglass protection plan! ( Because no matter how careful they are, kids are just being kids! This is for kids 16 and under) And while you are there, get yourself a pair!! 60% off 1 pair OR 2 pairs for $99.99 plus free no-line bifocals.(Starting 8/21 through 9/30).
Does your back to school shopping include glasses? Share your photos of your kid in their new glasses!
I was selected for this opportunity as a member of Clever Girls and the content and opinions expressed here are all my own.