I did pretty good in October. I had a lot of travel time, so I managed to find free time to read and for the first time in a few months got through my entire list!
This month's list is a great mix, and I am excited to read every single one of them.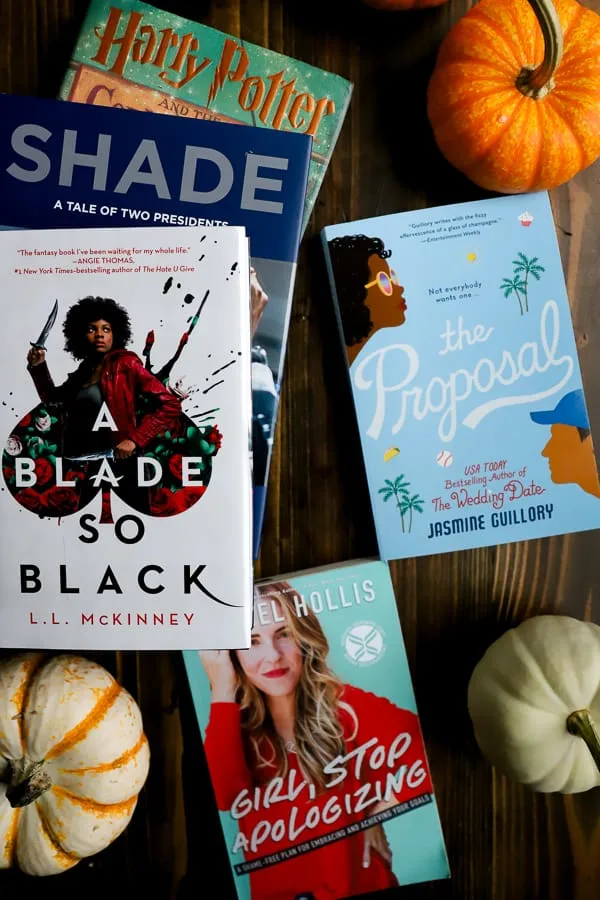 This post contains affiliate links. If you click-through and make a purchase, I may receive a commission at no additional cost to you. Read more here.
So without further ado…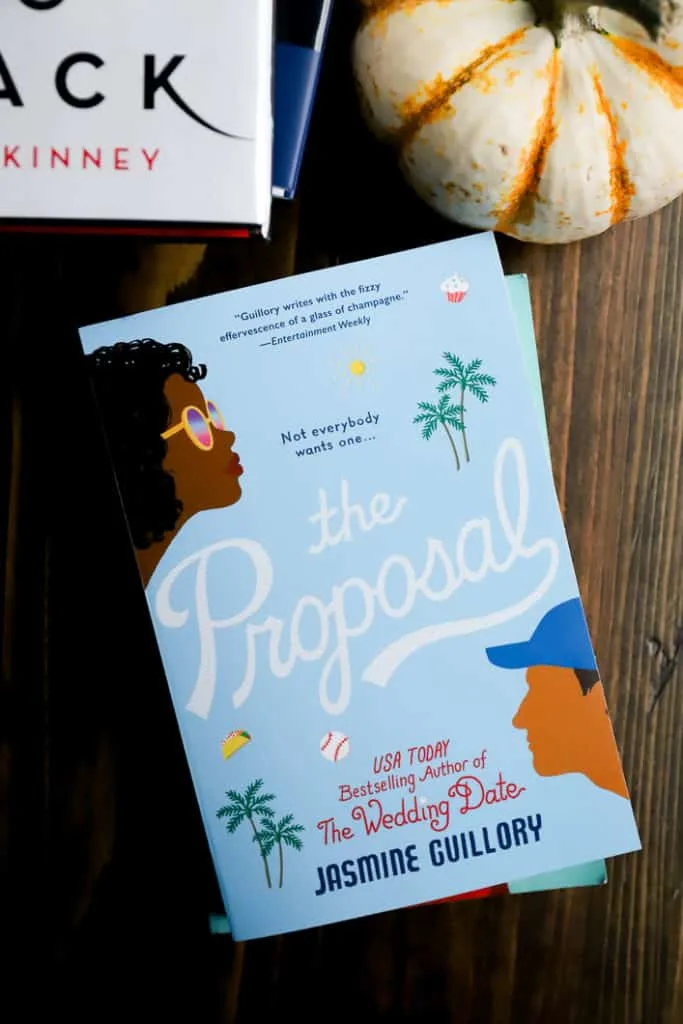 1.The Proposal By Jasmine Guillory
I read her last book The Wedding last month while I was in Turks and Caicos. It was so so good! I can't wait to read this one which includes one of the characters from the last book!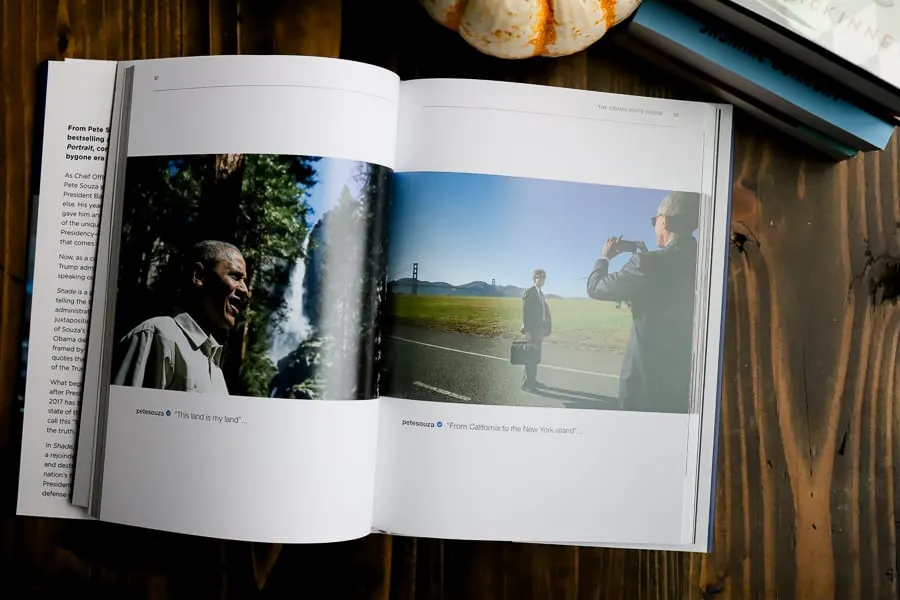 2.Shade a Tale of Two Presidents By Pete Souza
If you follow Pete Souza on Instagram, you KNOW about the shade he has been throwing through photos for the last 2 years. It is so good. So when he announced this book, I pre-ordered. I can't wait to go through it. And take it with me to get signed when he comes to Atlanta in December!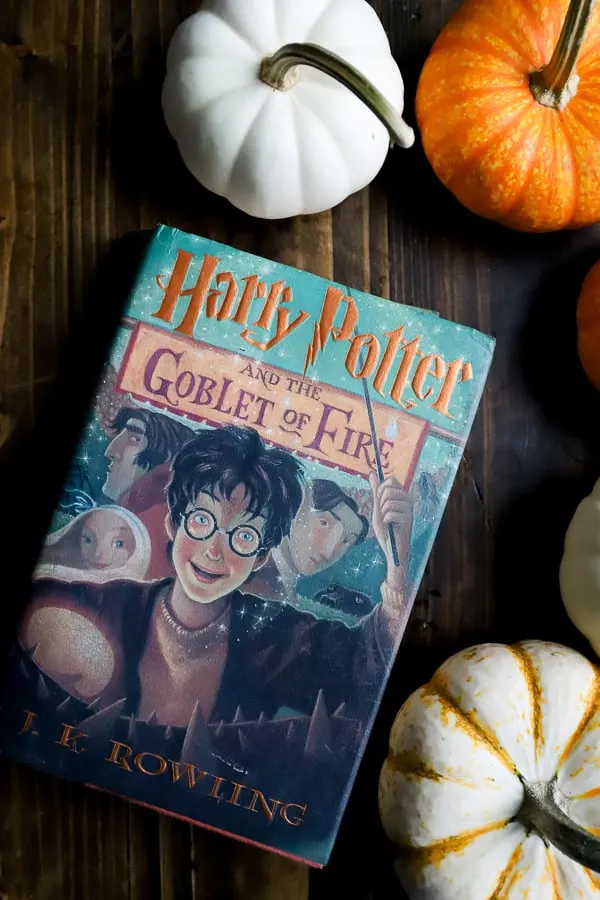 3. Harry Potter and the Goblet of Fire by JK Rowling
Pookah is getting ready to start this book soon, and I need to re-read it. It's actually my favorite book of the series. It's where everything went from being happy/good to dark and darker.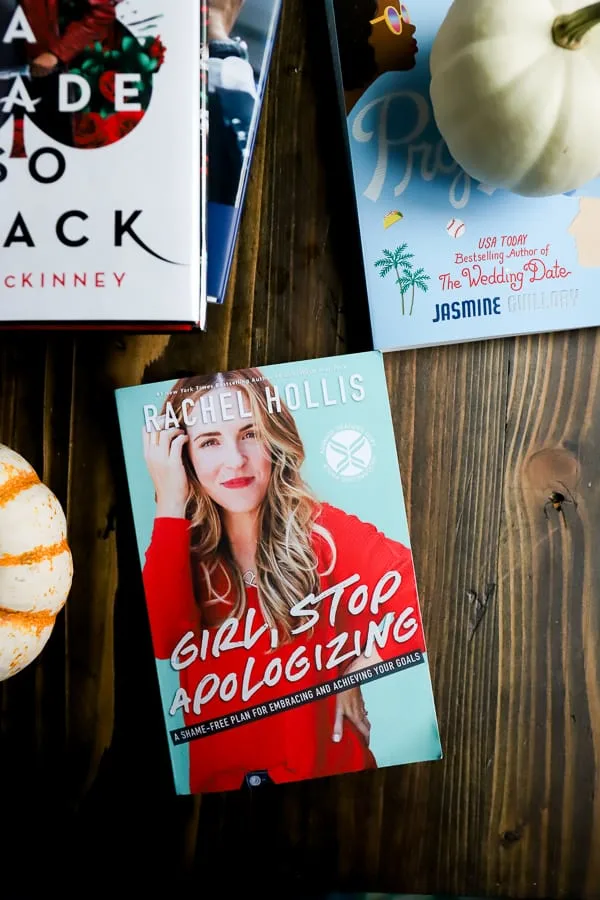 4. Girl Stop Apologizing By Rachel Hollis
I received an advanced copy of this book and I am finally sitting down to read it. I've already read the first chapter and I'm loving it just as much as I loved Girl Wash Your Face. The book will be released on March 12, 2019. Make sure you follow along on her Instagram and her podcast for sneak peaks.
5. A Blade so Black by L.L McKinney
You know how you see a book, keep seeing it and finally break down and get it? That is this book. It's been on a lot of must-read book lists that I get every week and it always comes up as a suggestion. It's described as an urban fantasy retelling of Alice in Wonderland. I'll let you know what I think.
So that's my list for November. A great mix of inspiration, fiction, romance, and non-fiction.
Have you read any of these? Will you read the ones that haven't come out? What are you reading this month?