Summer is the perfect time to dive into a great book. Beach reads, road trip reads, reading in the hammock, reading while drinking a fruity beverage full of rum by the pool…You can't beat summer as the perfect time to indulge in a new book. But where should you start when you are looking for books to read this summer? Right here! I've listed the books by date that they are being released. Enjoy!
5 Books to Read this Summer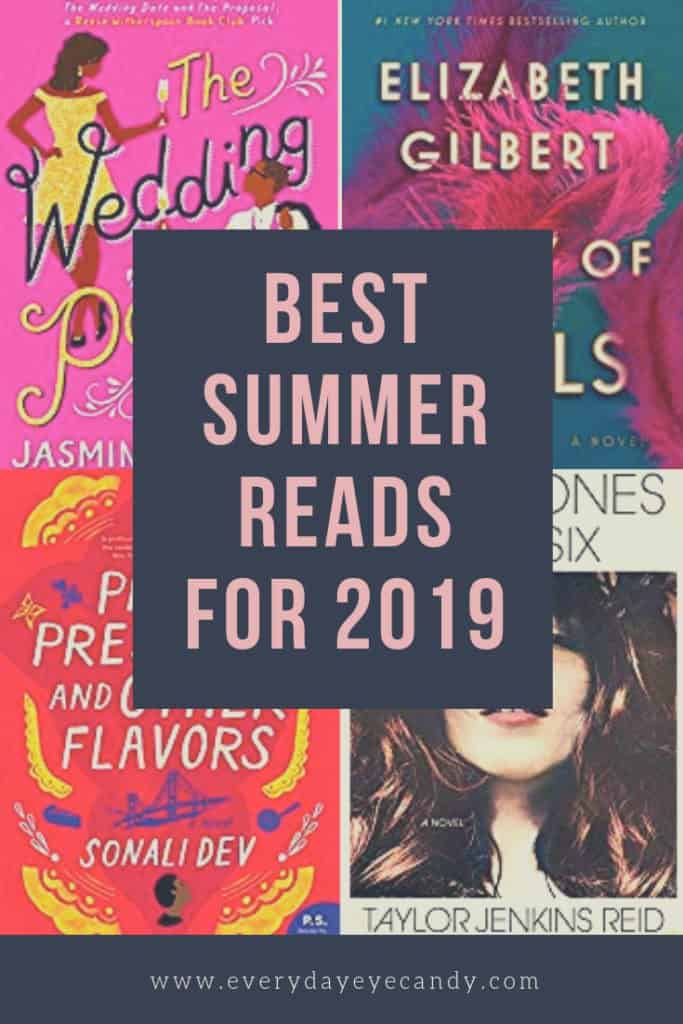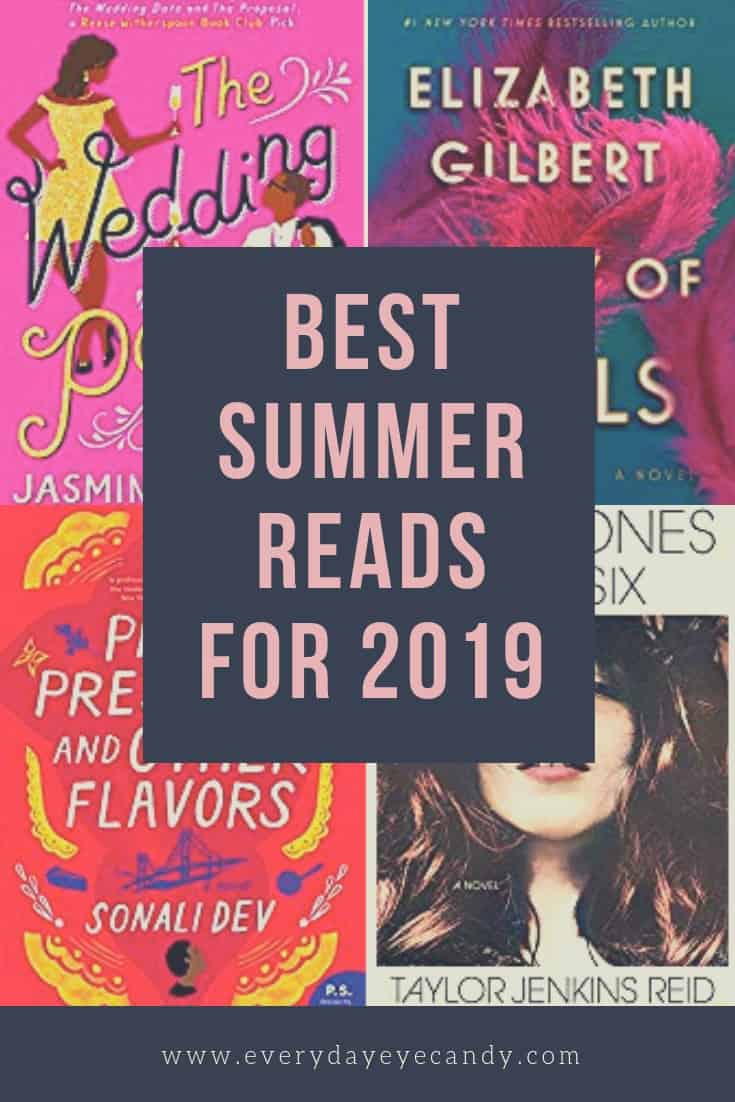 This post contains affiliate links. If you click-through and make a purchase, I may receive a commission at no additional cost to you. Read more here.
I've been waiting for this book on the library reading list for 3 months!! Daisy Jones and the Six is a documentary style book about a 70s rock and roll group, their lead singer and the mystery behind their mysterious breakup. Basically sex, drugs and rock and roll. Perfect summer read.
Set in San Francisco, Sonali Dev's new novel centers around Trisha, the black sheep of a prominent Indian family, She is constantly harassed for not meeting expectations even though she is the most prominent neurosurgeon in the city. Her world changes when her family hires a talented chef named DJ Caine, whose pedigree is less than impressive.
This book is set in the glamorous theatre world of 1940s New York. The main character reminisces about the year she got kicked out of college and was sent to live in Manhattan with her flamboyant Aunt.

This novel is set in 1968, and follows three Spelman College girls as they take a cross-country road trip during the summer following graduation. The trip starts out as fun and carefree, but changes as they drive south. Their car breaks down in Georgia and the girls get joyous, carefree occasion, but the mood turns dark as they veer South. When the car breaks down in Georgia, they get caught up in a racist situation with fatal consequences.
If you read the Wedding Date or the Proposal, you have got to read this one. The Wedding Party takes place in the world of Alexa and Drew ( the newly engaged couple from The Wedding Date) — and centers around Maddie and Theo who hate each other, but accidentally sleep together. Hilarity and romance ensue.