There are so many fun things to do on Jekyll Island. There is a reason that Money Magazine ranked Jekyll Island the #1 travel destination in the U.S. for 2019! After my last post about our weekend road trip to Jekyll Island, a lot of you wanted to know more about specific activities and what kinds of things are specific to families with kids. So today I am sharing 5 fun things to do on Jekyll Island with kids!
5 Fun Things to Do on Jekyll Island With Kids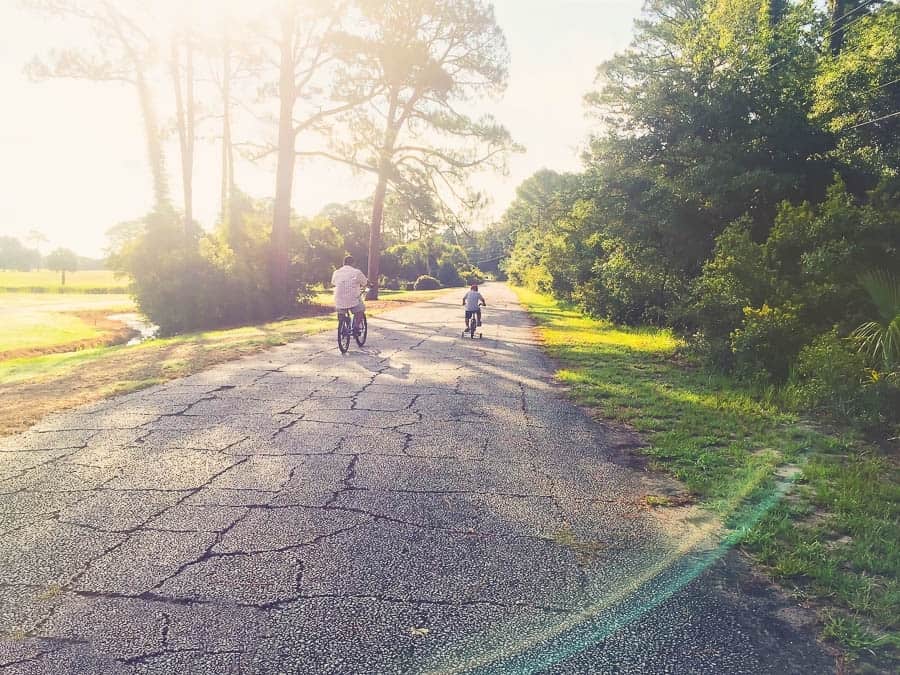 One of the best ways to see the island is on bikes. There are more than 20 miles of paths and trails that wind around sand dunes, beaches, marshes, and historic sites. With so many things to see and do, it's a fun way to explore the island and stay active at the same time.
While we didn't get to ride bikes on this trip ( ran out of time), we had so much fun exploring the island the last time. We can't wait until we go back to ride bikes again.
There are a variety of places to rent from, including the Bike Barn right near the beach. Head here to learn more.
2. Visit the Beach!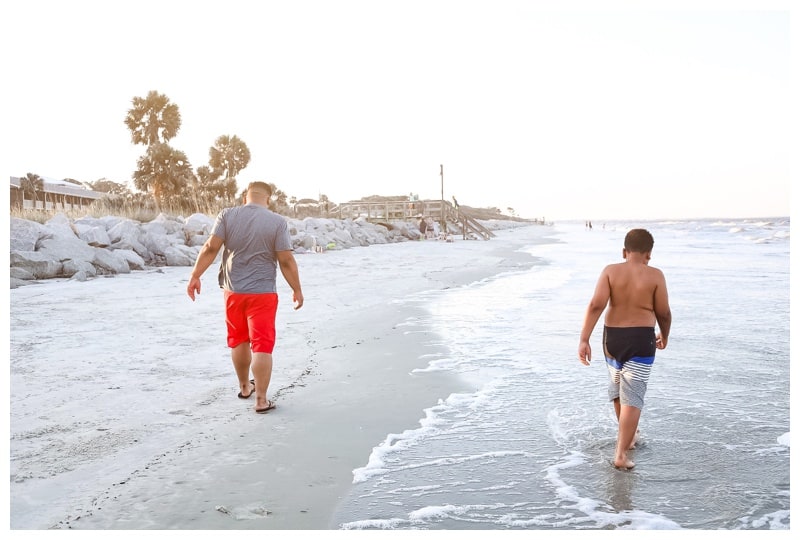 What would be a trip to the Island without visiting a beach? Jekyll Island has 10 miles of beaches ready to be explored. We are a beach family, and in the summer, it's one of the things we look forward to the most. The wide open beaches on Jekyll Island are perfect for a fun beach day!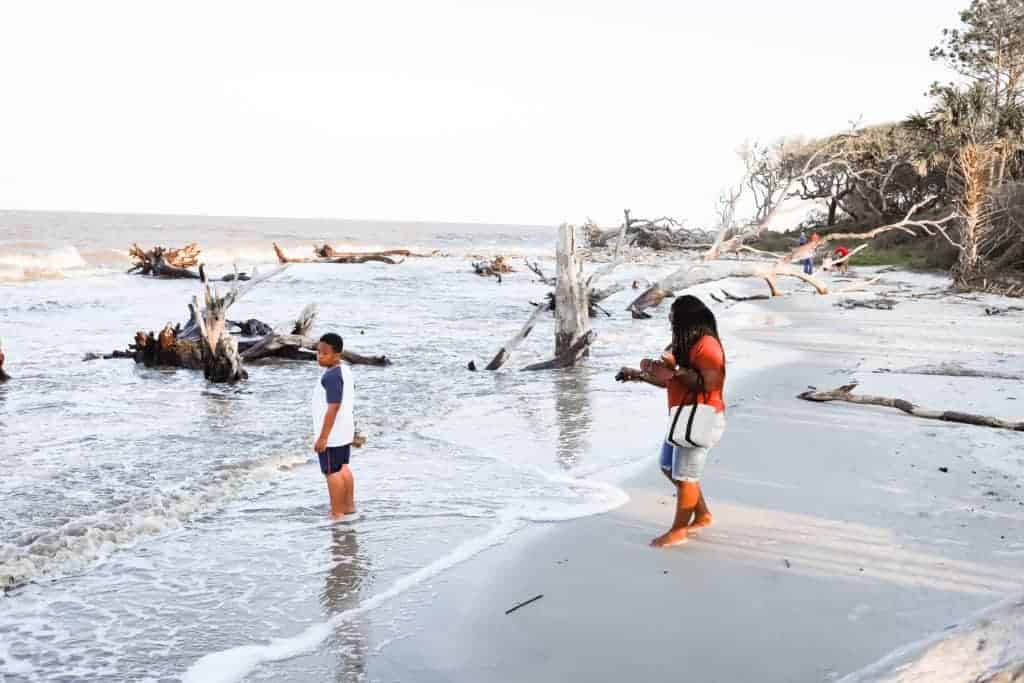 I missed out on going to visit Driftwood Beach on our last trip, and it was on my must-do list for this trip! I could not wait to take photos! One of the wonderful things about Jekyll Island is how the Driftwood beach is forever changing. We love how the island retains so much of its natural beauty, but yet the experience and view are different every time we visit.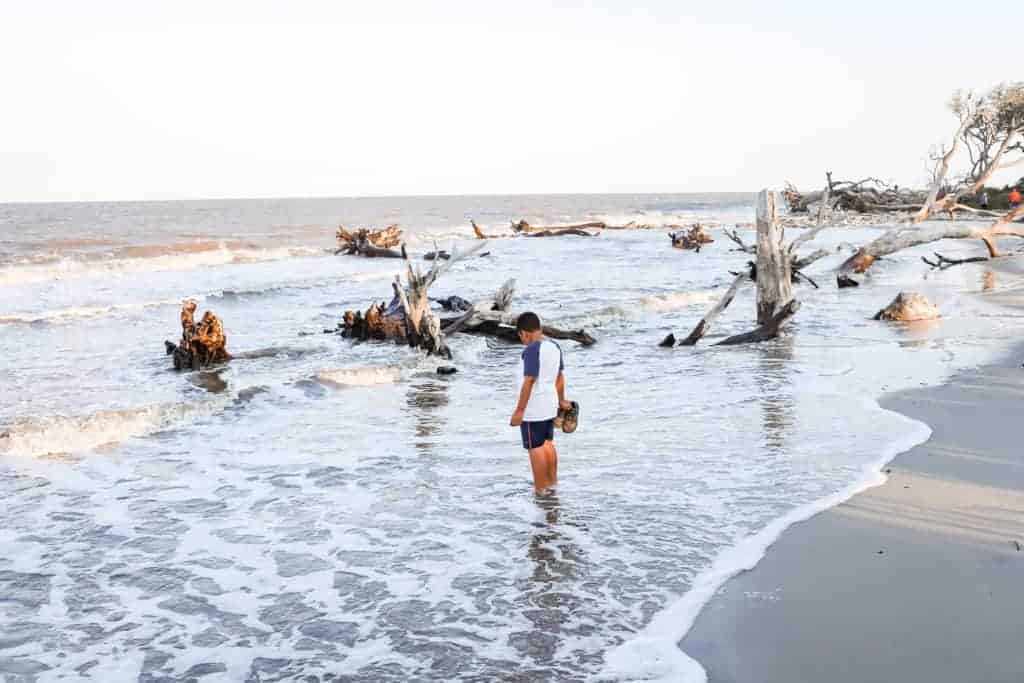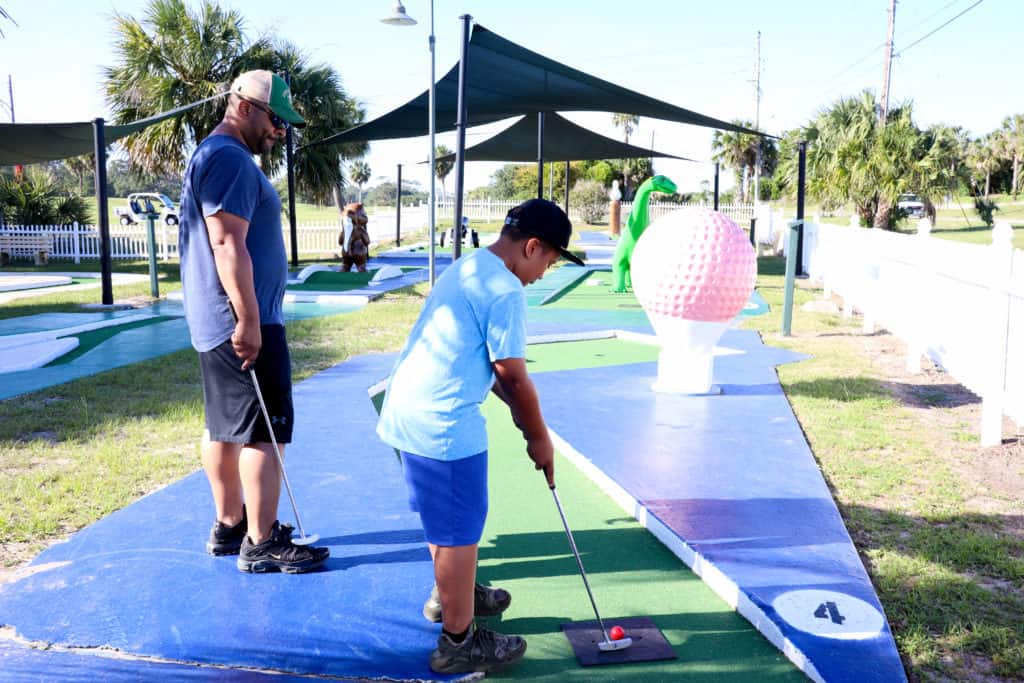 If you are looking for something to occupy the kids and the grownups, check out miniature golf at Jekyll Island Mini Golf.
Miniature golf was on Pookah's to do list, but not mine! But since this was a family vacation, I gave in and had much more fun than expected! Because that's what family vacations are about! Finding something that the entire family will love to do.
Jekyll Island Mini Golf includes two 18 hole courses with varying difficulty. Mini Golf is open Sunday-Thursday: 9 a.m.-6 p.m., Friday & Saturday: 9 a.m.-8 p.m. Cost is $7 for adults, $5.50 for kids and free for children 5 and under playing with an adult.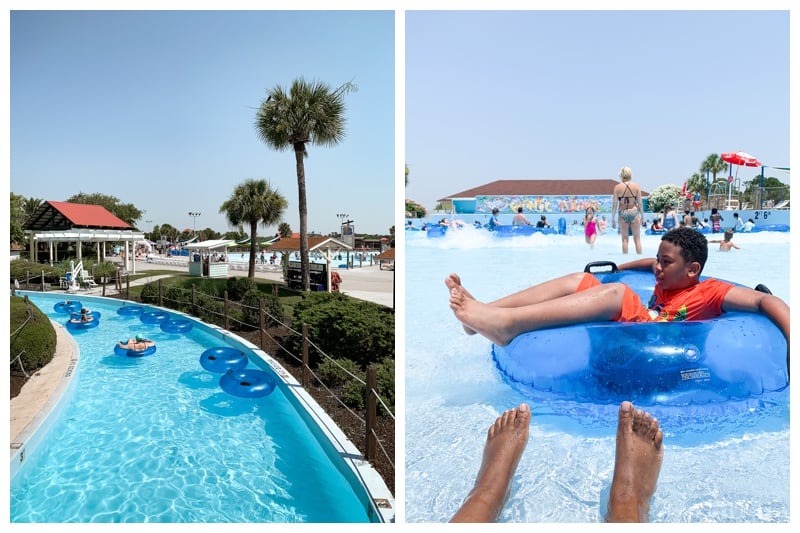 Summer Waves Waterpark is the perfect spot for family fun. From the wave pool to the lazy river to the water slides, it's the perfect way to spend the day.
We meant to stay here only half a day but ended up here all day. No photos, but even I got in on the action and rode the Thunder and Lightning Slide and got in the wave pool with Pookah. There is a food stand and snacks that can be bought. It is a great place for the family to spend the day.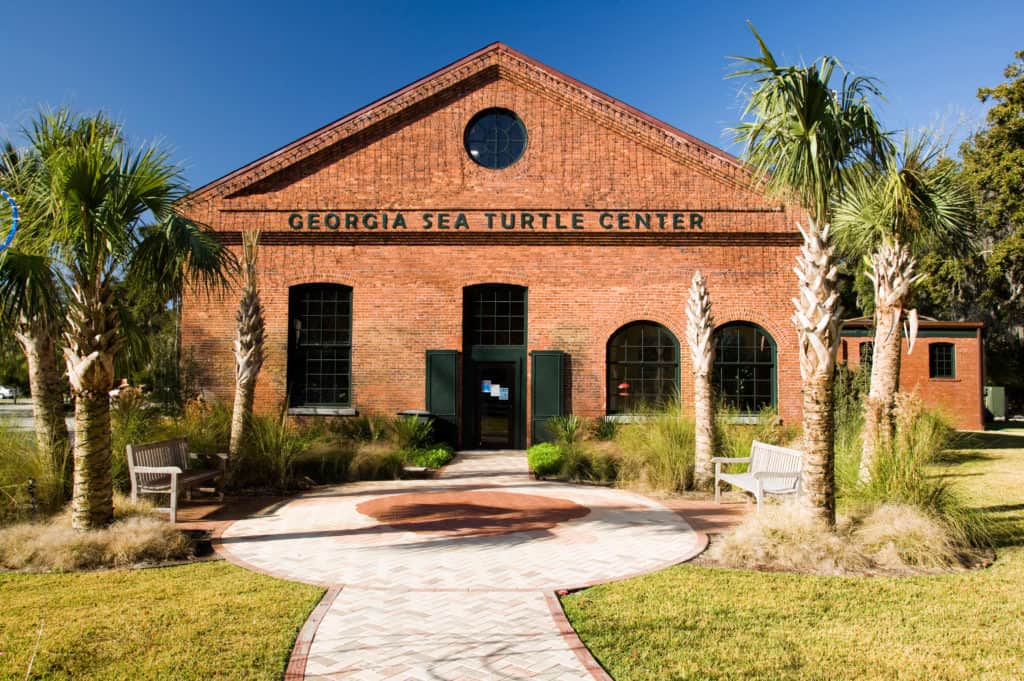 The Georgia Sea Turtle Center is Georgia's only sea turtle education and rehabilitation facility. At the Center, visitors can learn about sea turtles with interactive exhibits. We got the chance to visit the last time we were on Jekyll and it was so much fun and so informative. Next time, we will definitely make time to go back
One of the things I love about Jekyll Island is that there is so much to do that it's like a new vacation every time we go back! We can't wait to go back so that we can try a few things that we missed like Horseback riding, fishing, and kayaking! There are so many activities that it can seem like a different vacation each and every time.
So there you have it! 5 fun things for families to do on Jekyll Island. Which one are you and your family going to try?