My Daddy introduced me to coffee and pork ribs one morning while my mother was in the hospital having my brother. My mother didn't eat pork, so by default, neither did I. On that fateful morning, while my mother was away, he cooked some eggs, told me we were eating left over ribs my Godfather had dropped off and opened a cup of carryout coffee. The smell was glorious and that sip he gave me stayed on my mind for years and I've been in love with coffee every since.
On my days off and occasional Saturday mornings, I spend a lot of time in coffee shops here in Atlanta. Now even though I love Starbucks and will never give her up, there is something to be said about the ambiance and the coffee of some of my favorite coffee shops in Atlanta.
. So sit back, grab a cup of Joe and plan when you are going to visit…..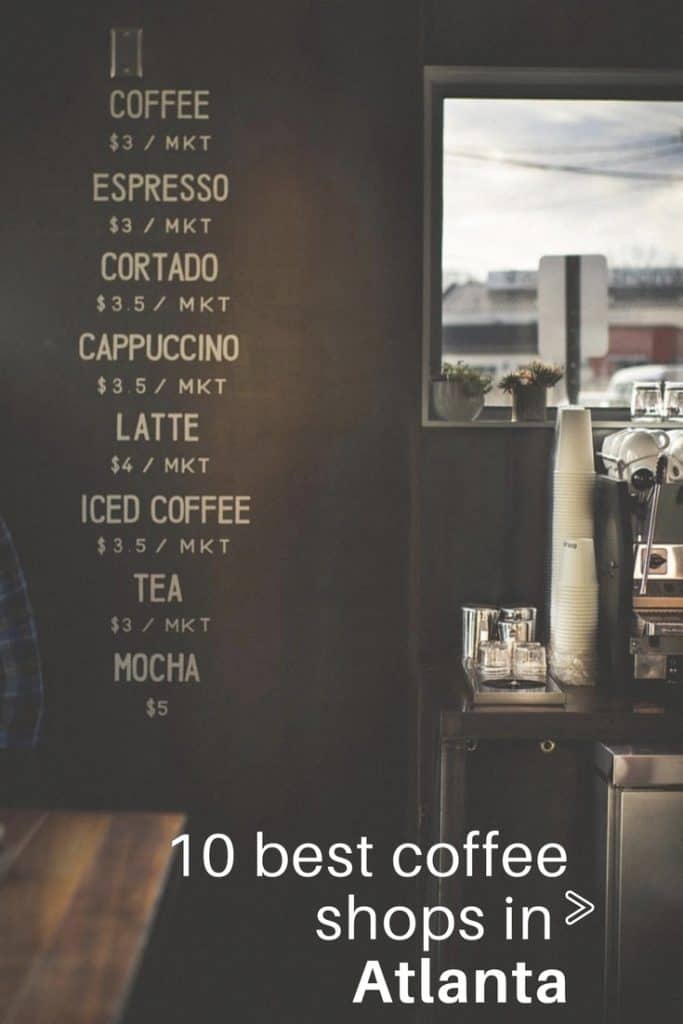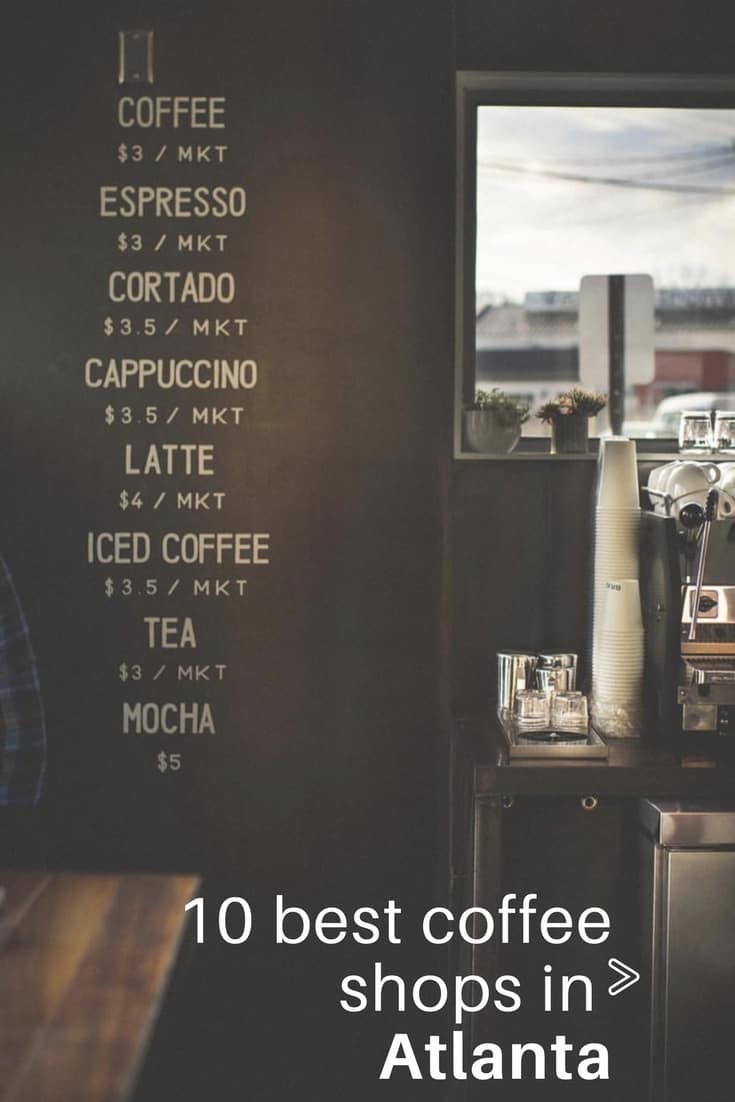 Located in Atlanta's Old Fourth Ward Neighborhood, Chrome Yellow Trading Co is a great place to hangout, study or shop at their boutique. All while drinking delicious Stumptown coffee.
2. Dancing Goats Coffee Bar-Ponce City Market
This coffee shop was the first business to open at Ponce City Market and has a large open covered patio that is hard to miss on North Avenue. Perfect for pastries, coffee, free wifi and people watching.
3. Octane Coffee: Arts Center Location
I love the Grant Park location, but the newest branch of Octane in Midtown near the High Museum is really a work of art and is one of the most popular coffee shops in Midtown. The Vanilla Latte is my favorite. This shot is great for studying, hanging out or intimate conversations. But be warned…seating can be an issue at times!
This gorgeous spot located in Ponce City Market right outside of Williams and Sonoma serves fair-trade blends from around the world as well as food options. This includes avocado toast, local pastries, and other baked goods. Love sitting at the bar and people watching while working.
Located in the Shops at Buckhead Atlanta, Corso is an Italian-style cafe with the perfect combination ambiance and coffee that keeps me coming back. The Interior is clean, mid century modern and the patio is the perfect spot to sit sipping your Cappuccino( my favorite here) while jazz plays through the speakers. They serve breakfast wraps and pastries and there is a lunchtime menu too. And to top it off, they serve Gelato!
If you are looking for cool minimalistic ambiance, Brash is it. Located in Westside Provisions District, the coffee shop is actually in a shipping container. It's small, but like I said really minimalist and well thought out. The menu is also minimalist with a short coffee and tea menu and pastries up front if you want. It's a nice quiet place to go on a weekday afternoon. You might have the place all to yourself.
7.Chattahoochee Coffee Company-Westside Location
The first thing that always strikes me about this place is how cozy it is. It's perfect for hanging out on a Sunday morning! Try one of their counter culture coffee selections on drip or pour over. Then find a quiet cozy spot and settle in.
Understand, Brash isn't the only coffee shop in the Westside. Revelator Coffee Company with its sleek, white countertops, great menu and glorious windows (Think about the Instagram photos!) is one of my favorite spots. And listen, I don't even like avocado toast, but that avocado and peach toast might change my mind!
I discovered this cute little coffee shop by accident. Located in Sweet Auburn near Georgia State University, all of the drinks are made by hand by experienced baristas. They have a good selection of coffee and espresso drinks. The crowd is mixed with students and professionals and can get really crowded early in the morning and afternoons. Thier macchiato is amazing…rivals a well-known coffee shop. Just saying…
Located in Inman Park this family-owned-and-operated spot is still a quiet oasis close to the Atlanta Beltline. It's cozy and a great place to set up with your computer and a piece of quiche. And they serve good coffee. What more can you ask for?
So these are what I consider the 10 best coffee shops in Atlanta to stay caffeinated. Each one its own unique atmosphere and reasons why I love each of them. Did I miss any of your favorites?