Watching:
Sigh. I'm supposed to be watching Orange is the New Black. But I've been watching the back of my eyelids instead. There is so much good television to be found on Netflix!!!! I'm behind on all my shows. I haven't even finished House of Cards yet. And I'm behind on Call the Midwife too….
Reading:


Grey By E.L. James. * hangs head in shame* Ok OK OK, I admit I read all three of the 50 shades books and my curiosity about this one wouldn't let me NOT get it. It's not the best writing, but…it's a great way to get out of MY head. *goes to my corner*
Listening:
Did you hear Ms Lauryn Hill's version of Nina Simones' Feeling Good??? YASSSSSSS !!! I can't wait until this comes out next week!I love me some Nina Simone, but it's rare anyone covers one of her songs well.
Making:
Since the Vegetarian thing has been going on for the month of June( how many more days do we have left????) I've been experimenting with different veggies and different ways to make them. Last week I discovered Roasted Eggplant. Where have I been???? Add an avocado salsa I made on top and I SWEAR FO GOD it's good!( Yes I'll share the recipe later. I SWEAR its soo good!)
Feeling:
STRESSED. There are so many things going on in my personal life AND my professional life AND my bloggy life that I am in a word: OVERWHELMED. I need a vacation. I need to win the lottery. I need my husband to get the raise of the century so I can quit that full-time job and stay at home and be a mom, wife, sex slave, housekeeper and cook.( that was sarcasm in case you didn't figure that out)
Planning:
My trip to Blogher in 3 weeks, My trip to Blogalicious in September( with a side trip to DC to see friends), Our little family weekend getaway in August and of course DISNEY in November. ALL THE TRAVEL. And no idea how it's all going to happen. Let Us Pray.
Loving: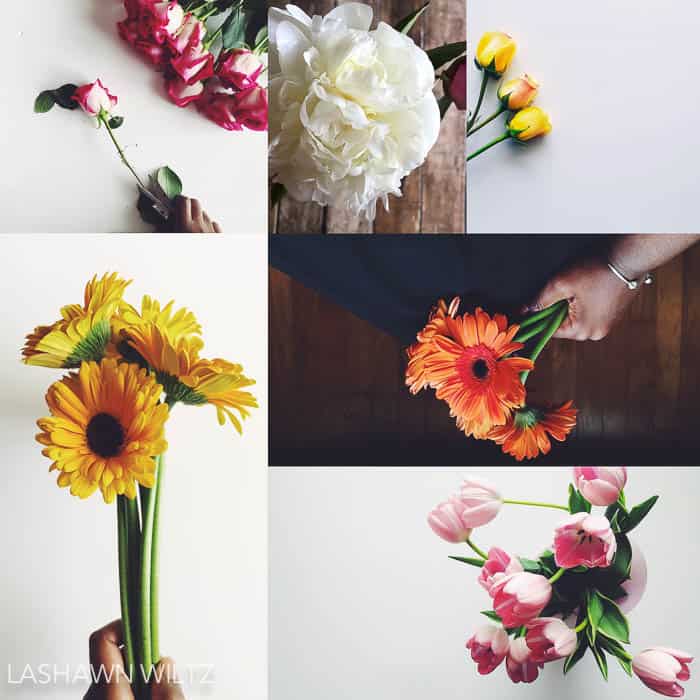 Fresh flowers. If you notice on Instagram lately, I've been posting a lot of flowers. Flowers are my happy place. I've got them all over the house and I find that those happy rays of sunshine raise my mood during the day. Who knew?
What's currently going on in your life?
*this post does contain a few affiliate links. Thanks in advance for supporting Everyday Eyecandy*