Guys, HOW IS IT AUGUST?
I heard someone say that August is like the Sunday of Summer…That felt like the perfect description! August feels like that month where I need to reflect on the season to come, relax and get ready all at the same time. I feel like I need to get back to me this month and back to writing more about ME and my life and my fam. And sharing it here on this blog.
So I decided to revive my Currently series because I miss it!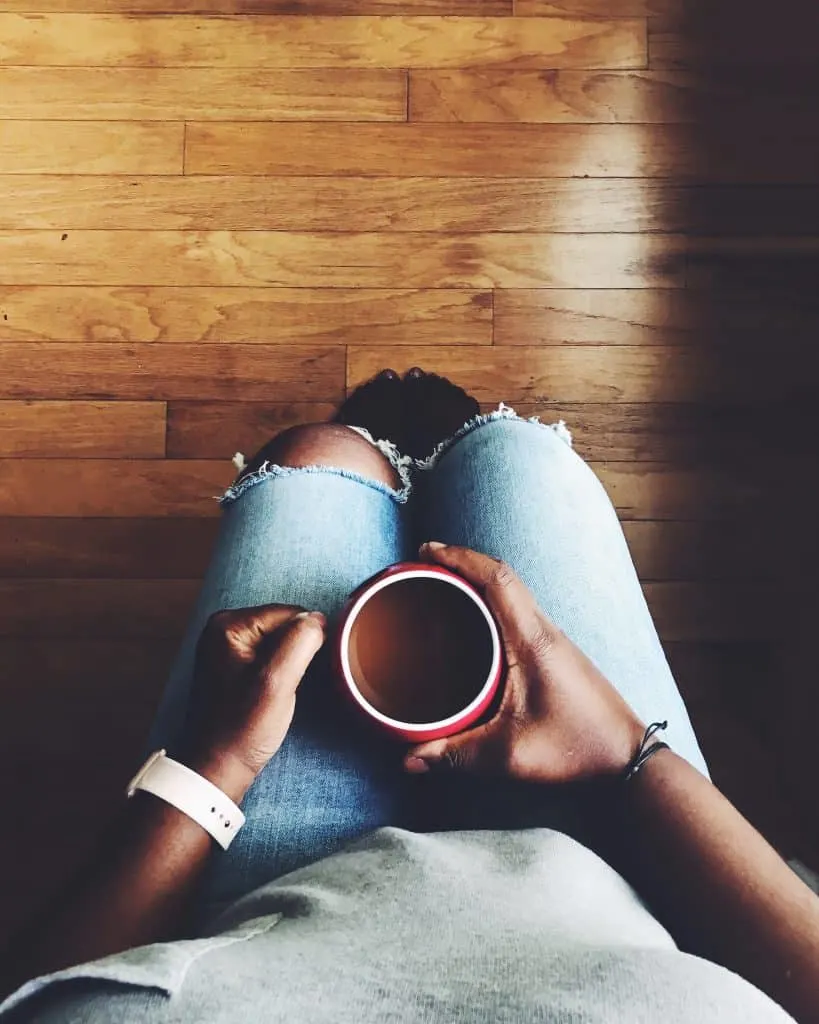 (This post contains affiliate links)
So without further ado.. I am Currently…..
WATCHING
ALL THINGS NETFLIX.
The way my life is set up, I'm sleeping by 9 pm. I miss all the good shows!!! But since I work from home, I find myself needing to be entertained while I'm home alone. I've binge watched ENTIRE seasons and series. But confession…I still haven't finished Scandal, How to Get Away With Murder and House of Cards. *hangs head in shame* ….
Any suggestions for new shows on Netflix I might have missed?
READING
Or rather RE-Reading the Dark Tower Series from Steven King. You know the Movie comes out THIS Friday? ( with Idris? But I digress…..)
I started reading these books back in High School and never finished the series because Stephen King didn't finish WRITING the series until a few years ago. Now, I'm catching up before I see the Movie. There are 8 books in the series…at this rate, I might not see the movie until it's on Netflix. *weeps*
LISTENING
Listen, I admit to me, Jay Z fell off the last few years. He was like that older rapper who you looked at with nostalgia. You remembered when he was great, you felt he could STILL be great..but he never quite got there again.
Yes, a month later, I'm still bumping it. This is the Jay Z I remember, this is that grown man ish.
MAKING
THIS.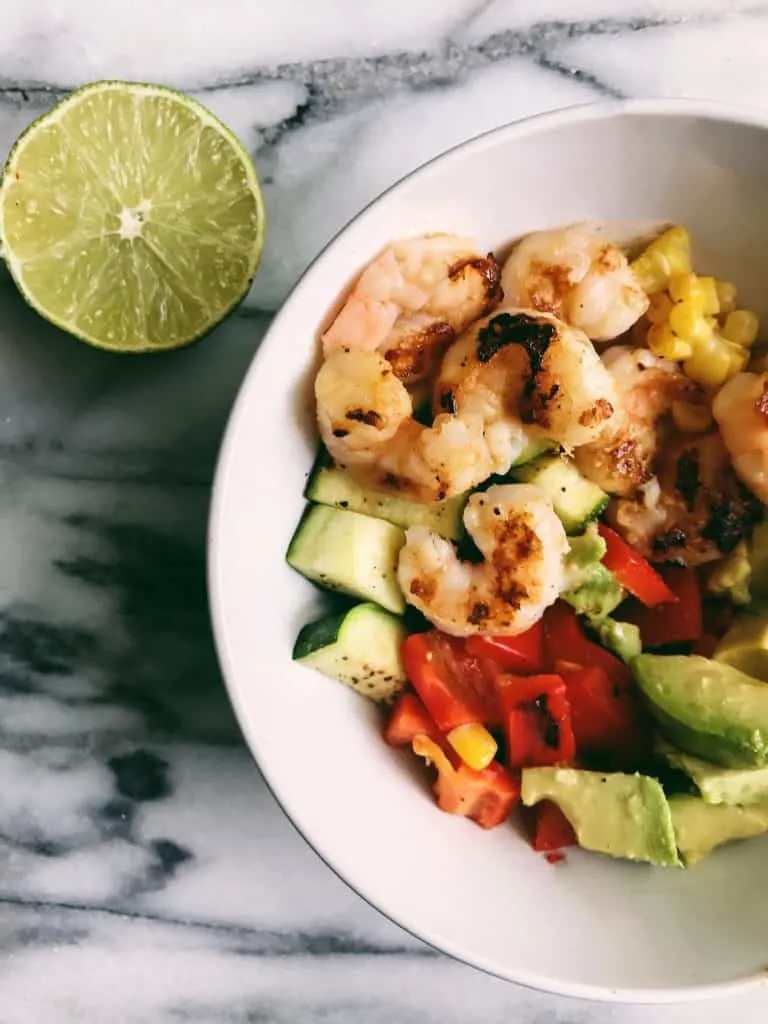 Listen. It was so good and simple and easy and healthy.
I can't take credit for this recipe. If you want it, head over to the Skinny Taste blog for all the details.
FEELING
Overwhelmed.
You ever KNOW that you have to do things, write lists so that you can do things, then sit and look at said list like WTH?
Yeah, that's me. I'm feeling that way about back to school ( starts Monday), trying to declutter my life ( because I have finally come to the conclusion that the reason I can never keep up with the laundry is because we have TOO MANY DAMN CLOTHES), lose weight ( BECAUSE I AM FAT) maintain this blog and actually keep up with all the other obligations that I find myself in somehow. SMH.
I know I'll get it together, But before school starts, I seriously have to get a better system for all of my life. Because otherwise, I will always be behind.
LOVING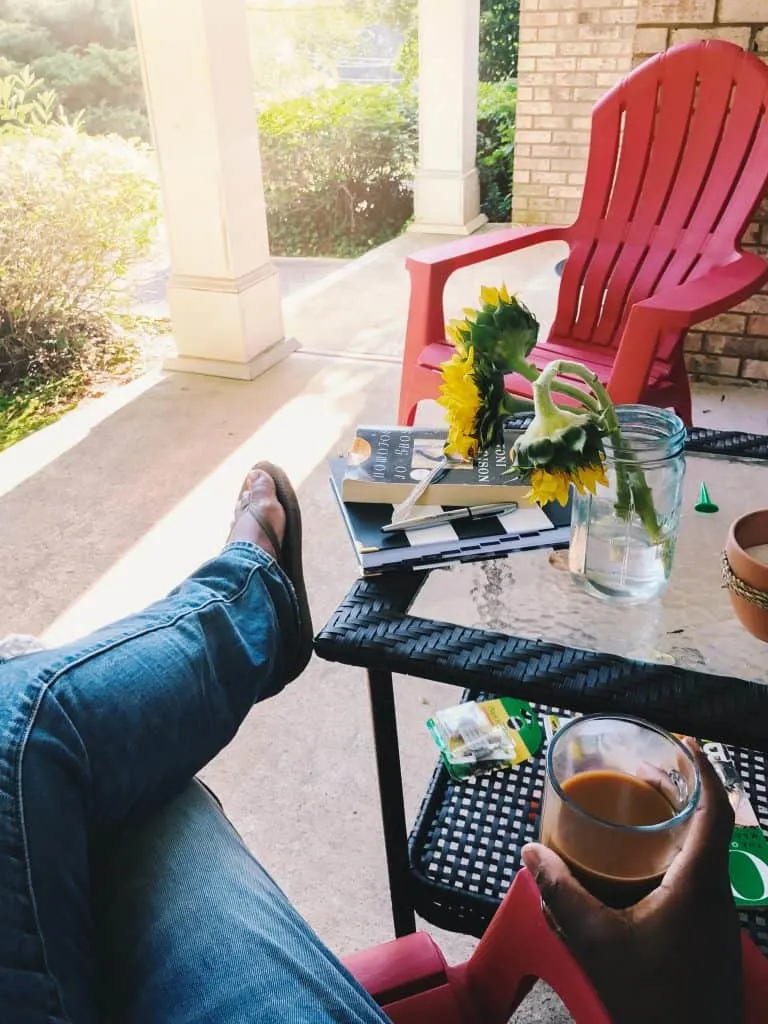 My porch. Around my birthday, I was standing on my porch and realized that I had never done anything with that space. We've been in this house for four years and I have done nothing but unpack.
I had plans, ALL THE PLANS, but when I do that, I get overwhelmed ( see the section before) and don't do anything.
So I started small. I bought a fern.
Then I saw some chairs on sale at Lowes….
And a table…
And now I sit out there on summer mornings and enjoy about 30 minutes of quiet time with my coffee.
It's small. I didn't spend much money, But I created a great outdoor space that we can enjoy.
Priceless.
PLANNING
A full-out for real Instagram Course.
Guys. It's something that's been on my mind since I released my free 5 day Instagram course over two years ago. I love Instagram and since I love it, I'm slightly obsessed and spend hours reading about it testing theories, testing things I hear others are trying and sharing it with my friends. And it's because of those friends that I am finally putting together a full on course about Instagram and how to build your Community.

Instagram Better: Tips for Authentic Community Building will go live on Monday, August 28th. If you want to sign up to hear more about it in the next few weeks and be the first to know when it goes on sale, sign up right here.
That's it! That's all I've been up to! What are you guys currently up to? I miss you guys!
Related articles across the web