Back to School Weeknight Meals: Easy Skillet Sausage and Peppers over Rice
Our first week of school is behind us and with this week, we are settling into our regular after-school routine: pick up, snack time, homework, dinner, early bedtime.. repeat again the next day.
I'm exhausted already!
Working from home is not as glamorous as everyone thinks it is because I still have to carve out time to get a wholesome, delicious meal on the table, check 2nd-grade homework and work all at the same time.
Talk about doing all of the things!
I miss the easy summer evenings when there wasn't much to do and I had a bit more time to get a meal on the table. But with school back in session, I don't have the time to linger over a home cooked meal that takes me hours to cook.
I repeat:I don't have time.
I've modified a lot of my regular recipes and I do a lot of meal prep on Sundays. But one of my go-to recipes happens to be this easy Skillet Sausage and Peppers over rice.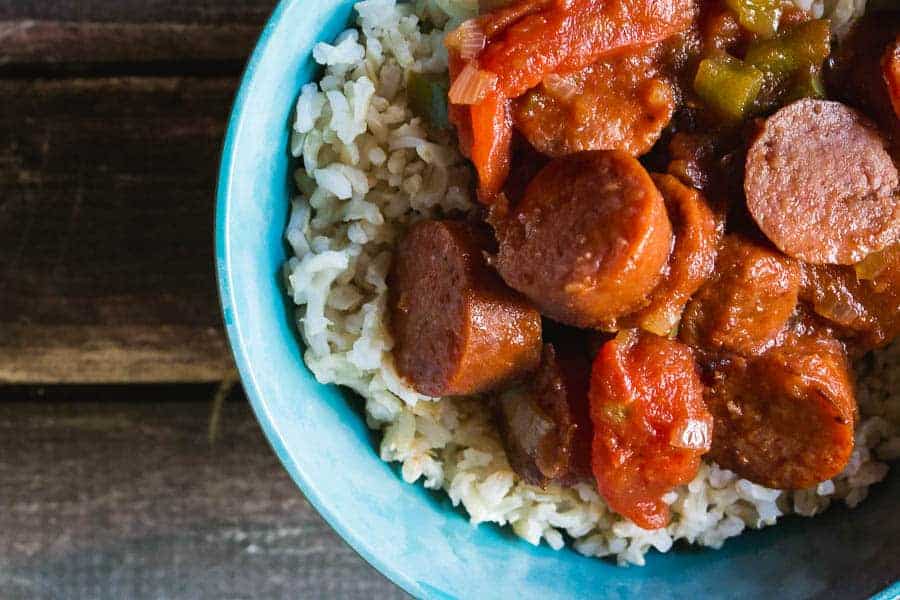 This recipe was passed down to me from my Mother, and I have modified it just a bit to make it my own. I love to make this recipe during the week because not only is it one of Pookah's favorites, it is also SO easy to make.
The steps are easy:
Cut up some sausage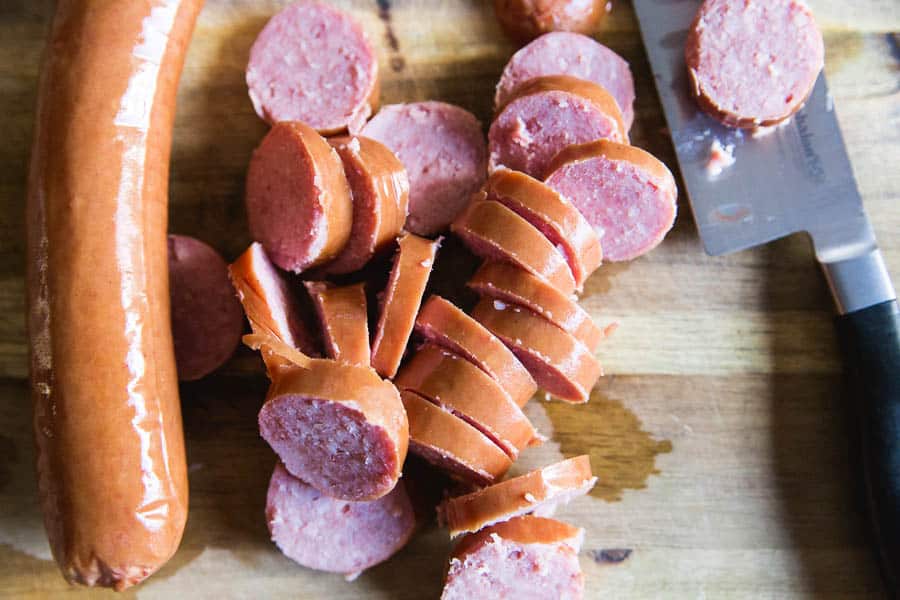 Chop up onions and green peppers…..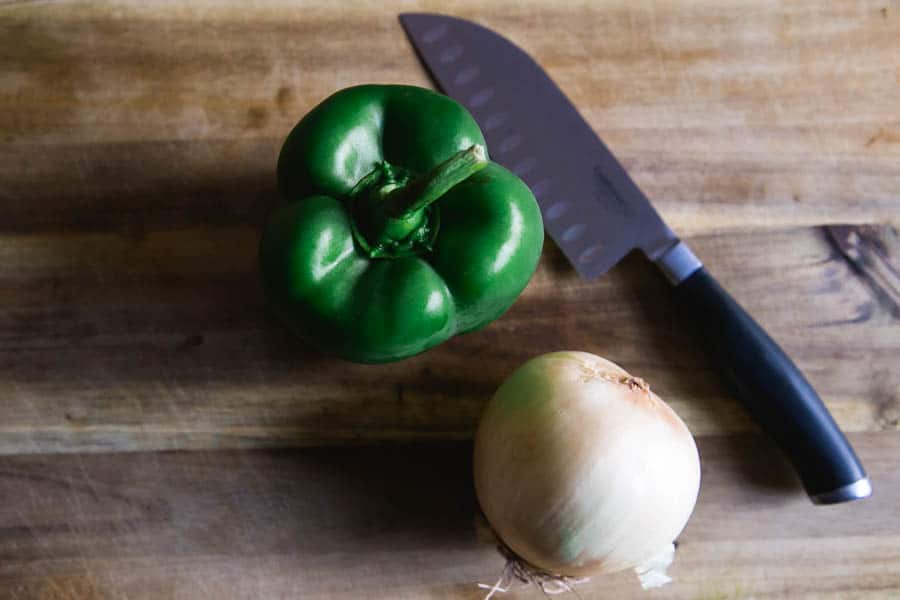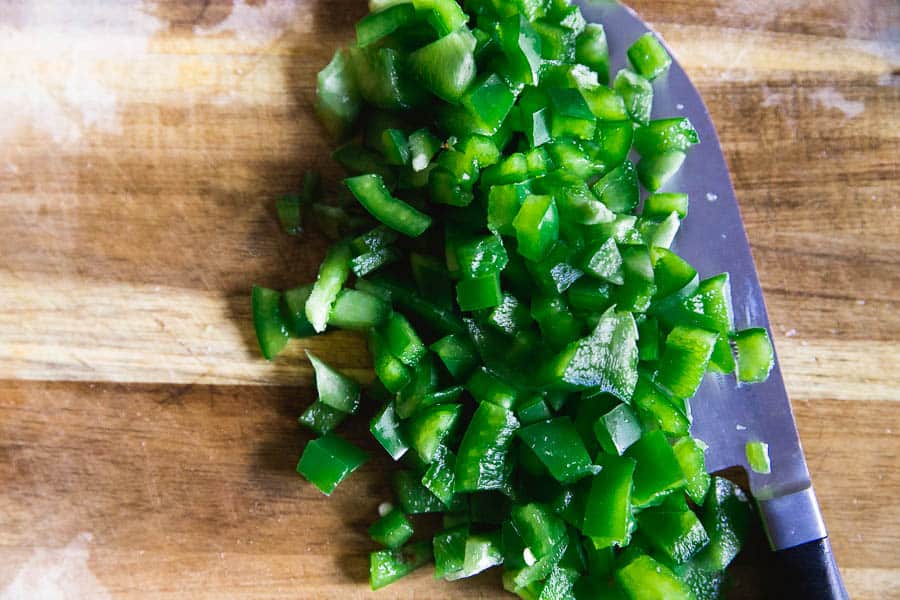 Throw them all in a skillet and add a can of stewed tomatoes and a can of tomato sauce.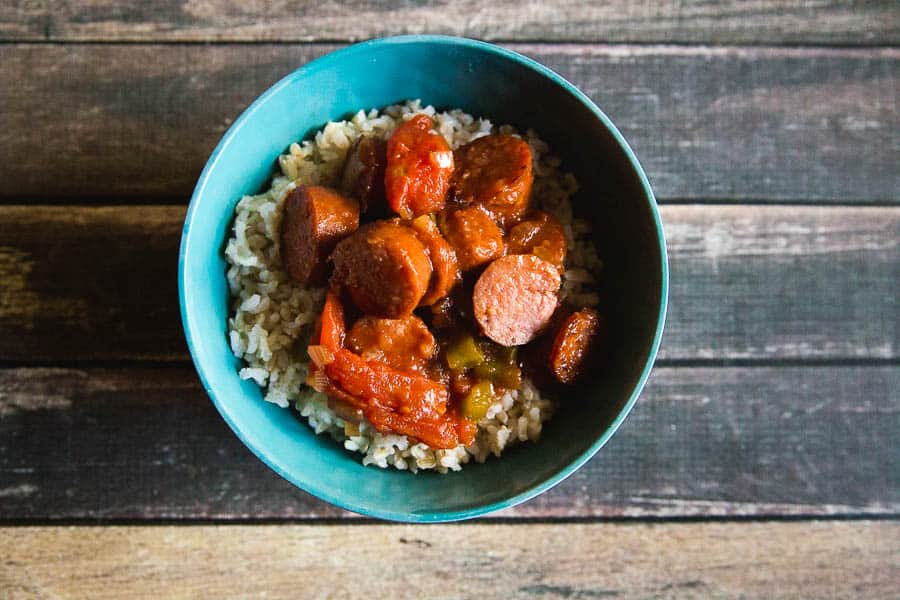 There is practically no prep. Or rather,the prep is easy and can be done while you are cooking or the night before if you need to. It's easy to chop up the sausage and veggies the night before and store in the refrigerator until you are ready to cook.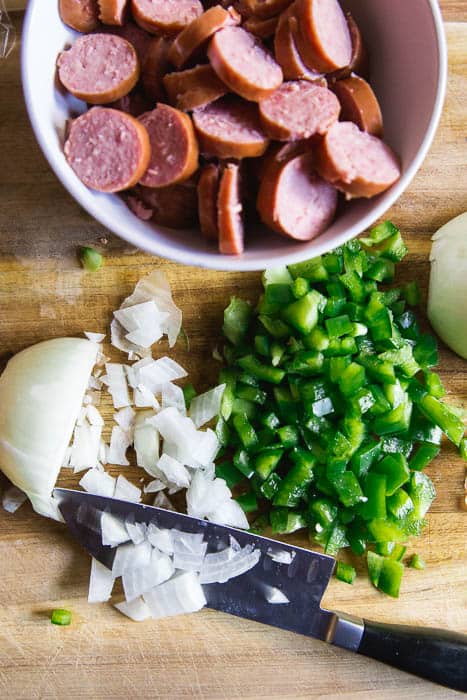 I admit to prepping while I'm supervising homework!
Once the meal is done, it is easy to serve it up over rice.
But one of the things that I always get hung up on is the rice! I don't own a rice cooker, and watching rice cook so that I don't burn it is just not something I have time to do in between working and checking homework.
Enter Success® Boil-in-Bag Rice…..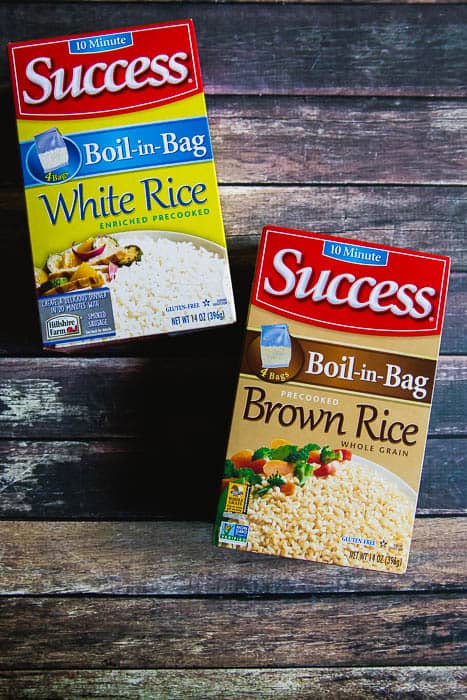 Success® Rice is the ORIGINAL no measure, no mess boil-in- bag rice that cooks perfectly every time, and comes conveniently packaged in pre-measured colander-style bags. And it's ready in 10 minutes.
TEN minutes.
So while I am prepping/cooking the Skillet Sausage and Peppers, the rice is cooking. And when I'm done..it's ready.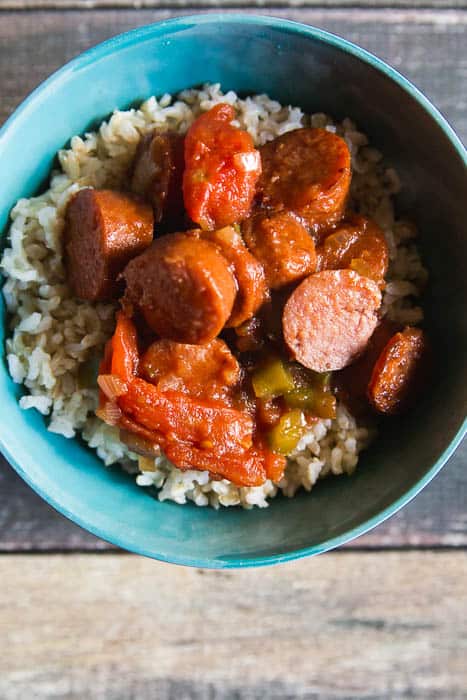 Even if say…I got caught up checking homework or a phone call came in the middle of my dinner prep and I forgot about the rice( that NEVER happens……….)
Success White and Brown rice can sit in hot water after cooked for up to 30 minutes before being served. This makes it…mom brain proofed.
Success® Rice is convenient and can be made on the stove or in the microwave without sacrificing its great taste or quality. It's one of those things that I've made a pantry staple because I can use it to make all sorts of meals since it comes in 4 varieties, including Success® Whole Grain Brown Rice and Success® White Rice, and globally-inspired aromatic varieties of Success® Rice, including fragrant Thai Jasmine or Basmati Rice.
AND Success® White and Brown Rice are complex carbohydrates, gluten-free, cholesterol free and sodium free. Additionally, Success Brown Rice is 100% Whole Grain.
Can you say the best thing EVER????
So check out my easy skillet sausage and peppers over rice! I know you'll love it!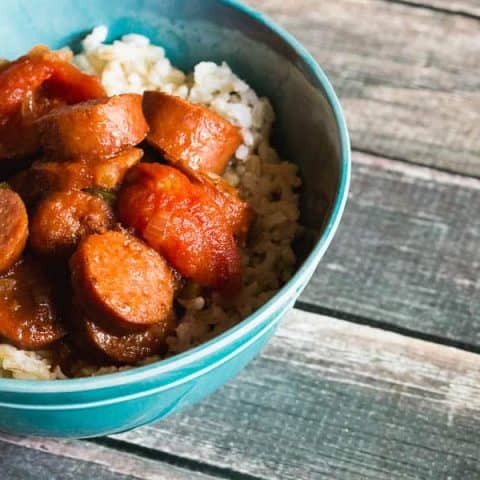 Easy Sausage and Peppers over Rice
Easy One Pot Sausage and Peppers over Rice
Ingredients
1 package of Kielbasa sausage
1 onion chopped
1 Bell Pepper Chopped
1 tbsp of Olive Oil
1 16 oz can of stewed tomatoes
1 8 oz can of tomato sauce
White or Brown Rice
Instructions
1. Brown Sausage in Skillet on both sides
2. Remove Sausage and add 1 tablespoon of Olive Oil
3. Add in Peppers and Onions
4. Saute until soft, after 5 minutes.
5. Add 1 can of stewed tomatoes. Cover and turn down hit to simmer for 5 minutes
6. Add back in sausage and 1/2 -1 can of tomato sauce and let warm up.
7. Serve over rice.