On Tuesday, Instagram changed the game…they introduced Instagram Stories.
I admit that I am a Snapchat junkie. I use it daily. It's fun, I love the filters, I love being nosy and looking into the mundane aspects of other people's lives. So at first I was like….so Instagram is just going to jack Snapchat's WHOLE platform huh?
I disavowed it after trying it, and decided to just ignore it and hope that it went away.
But guys….
Now Instagram is my boo. I love sharing photos of my everyday life. But even I admit that my life over there is somewhat…curated. I couldn't see how Instagram stories could fit into my brand there.
But as I played with it and thought about it, I realized a few things that I'm going to share with you today.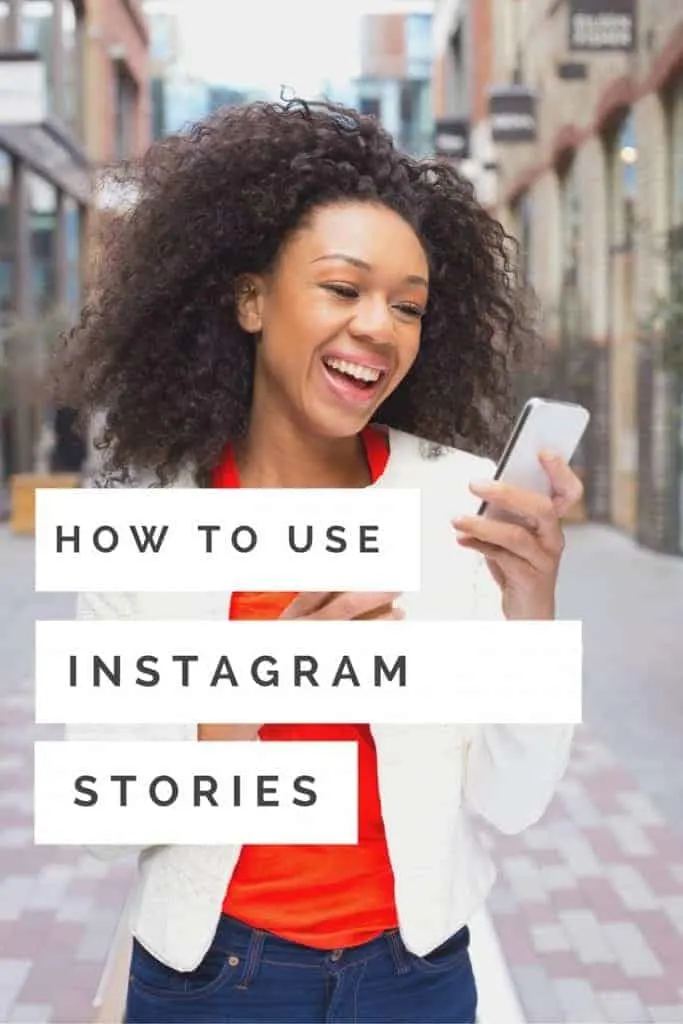 How Instagram Stories Actually Work
Instagram stories are rolling out over the next few weeks on iPhone and android devices. When you open your Instagram feed, Instagram stories appear in the bar at the TOP of your feed.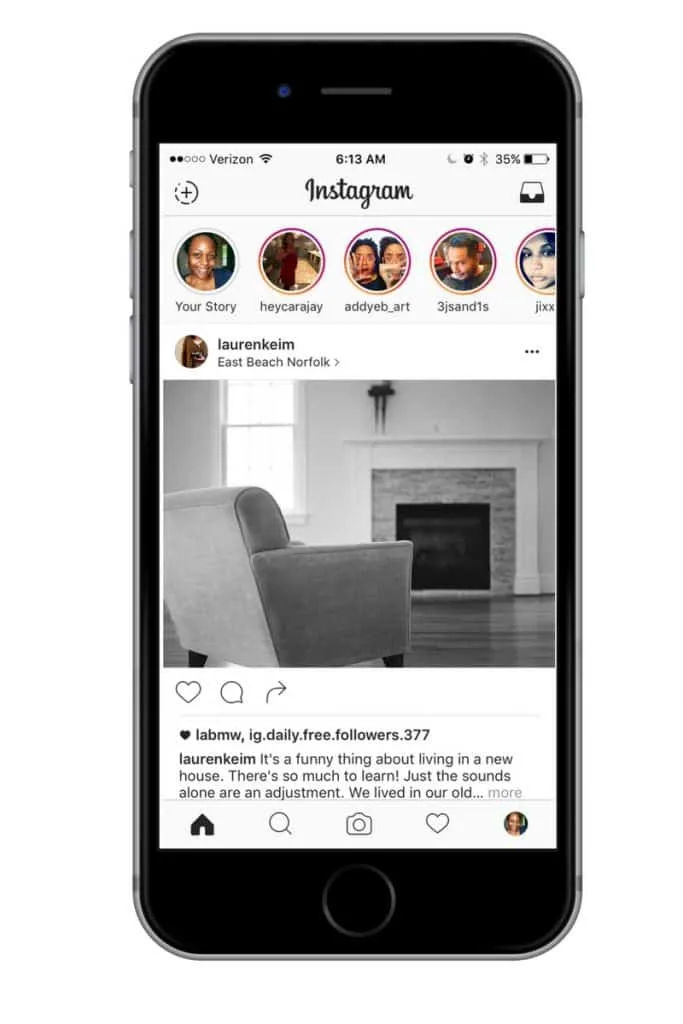 When there is a new story from someone you follow, the user's profile photo will have a pretty colorful ring around it. To view that story, all you have to do is tap on their profile photo and their story will appear on your screen, showing you the content that they have posted in the last 24 hours chronologically. To view someone else's story, simply swipe to move to another person's story.
How to Create an Instagram Story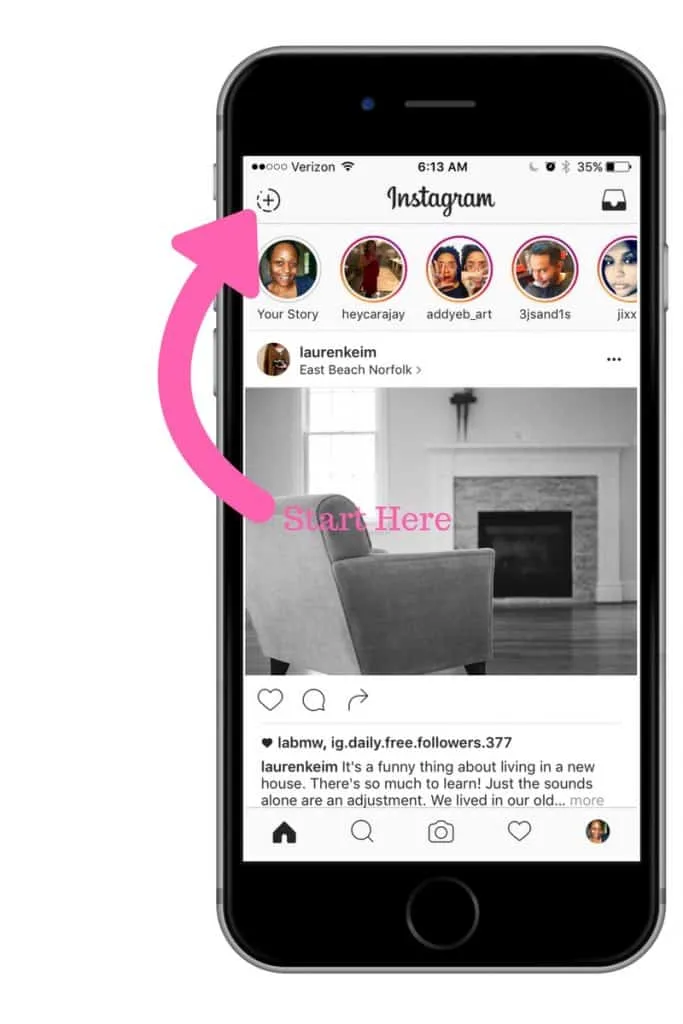 To get started using Instagram stories, you can start two ways: you can tap the little (+) sign in the top left hand corner or you can simply swipe left to open up the story camera. Once the story camera is open, you can either snap a photo or you can record a video. Once you add a photo or take a video, you can add drawings, emojis and text to your photos: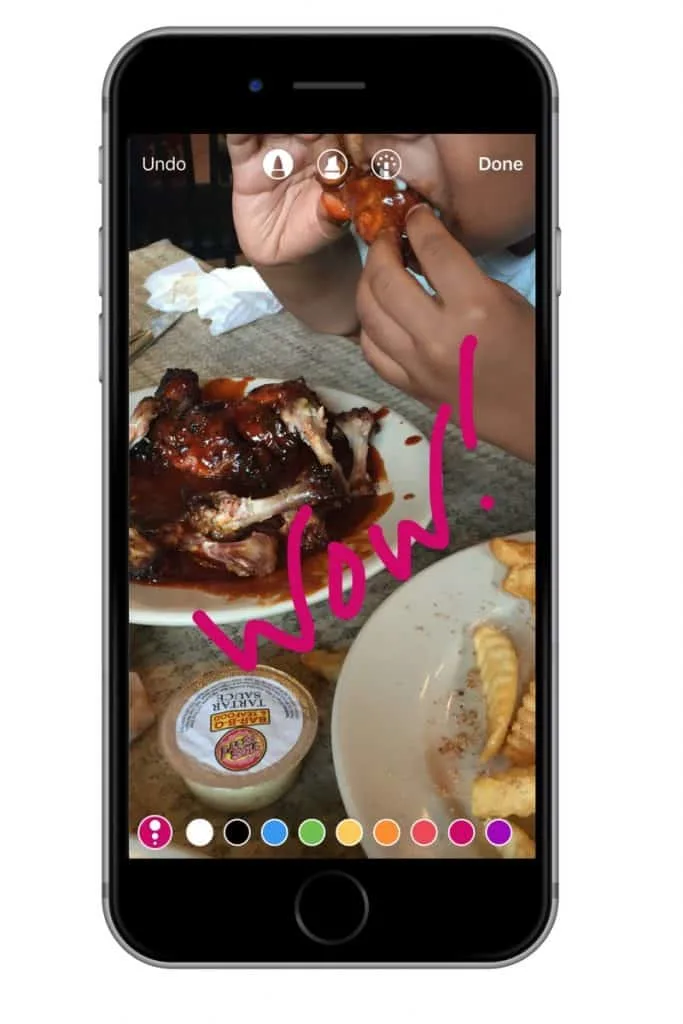 There are also a limited number of filters that you can add to your photos and video……like black and white of course.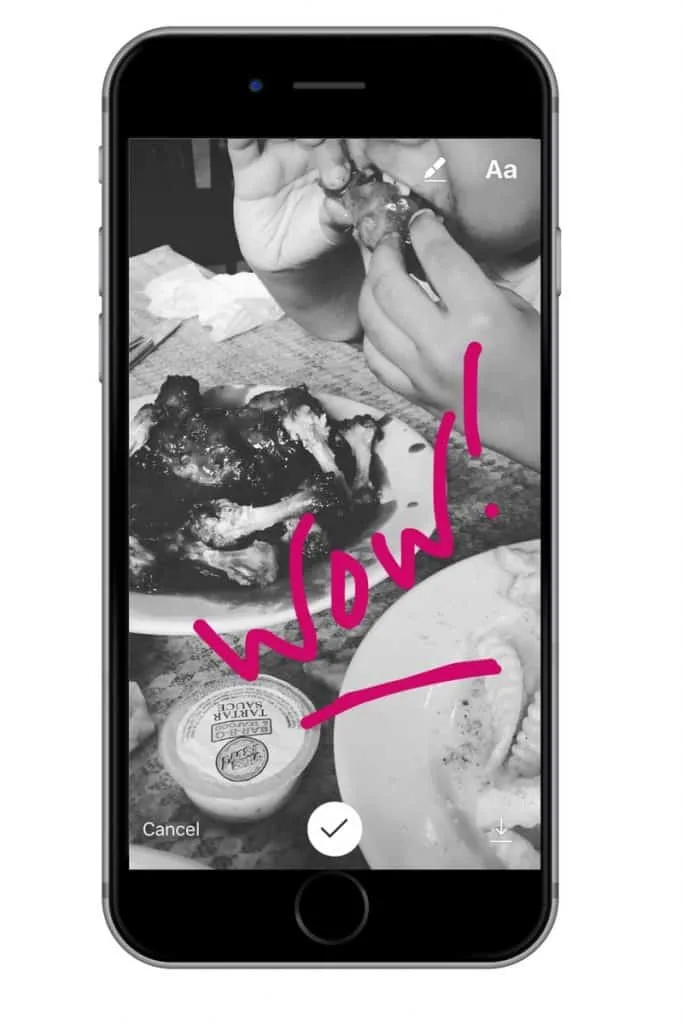 Then simply click on the white check mark to post your photo or video to your stories. It will NOT go into your main feed unless you yourself upload it there.
You can also upload photos, videos and boomerangs taken in the last 24 hours by swiping down from the top of the screen.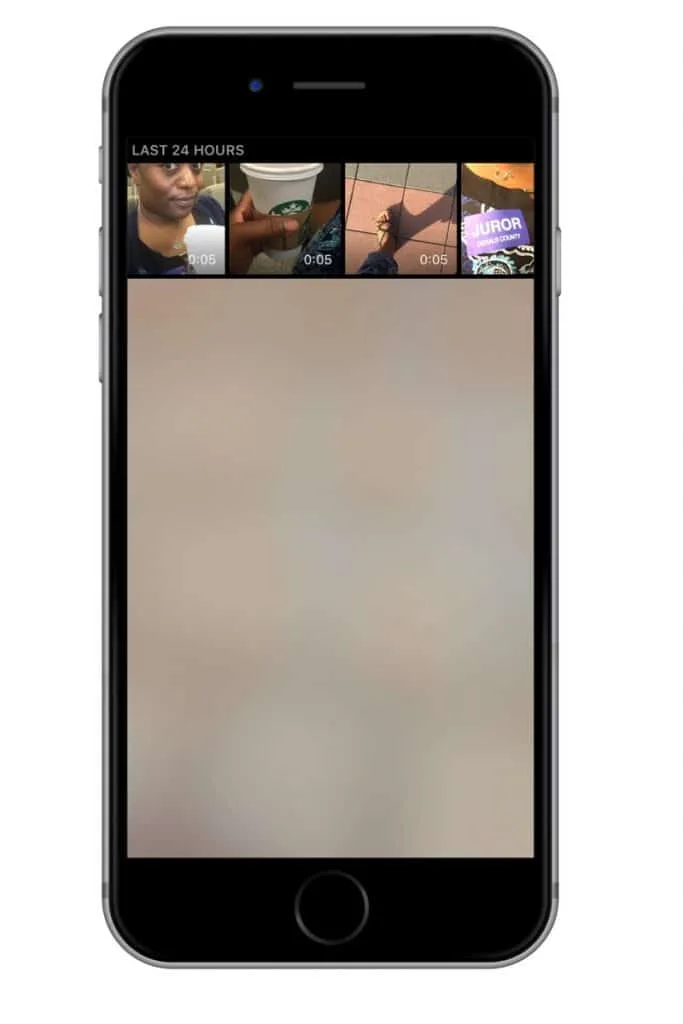 And just like Snapchat, all of your Instagram Stories disappear in 24 hours! Which creates an in the moment kind of feel that Instagram was originally for. A feeling that Snapchat has been cornering the market on here lately.
What Instagram Stories Means for Influencers
A few things to think about:
Instagram has become the land of curated, branded feeds. But sometimes, you want to share things that are going on , but they don't fit your profile's aesthetic. And sometimes when you go to an event ( say like a big Blogger conference or a sponsored trip) you want to share, but you don't want to clog up your feed. Well recently, influencers have been using Snapchat and periscope. But now,
YOU CAN DO EVERYTHING IN ONE PLACE
Game changer guys.
You can post all of the fun that you are having without spamming folks who are not interested and still document it all. You can also upload these "stories" to your regular feed. Say if you want to give a sneak preview or just let your followers know: "Hey, I'm in sunny LA today enjoying such and such. To follow along, head over to my Instagram Stories!"
Simply click on a story and click the 3 little dots at the bottom of the feed. It will take you to a screen where you can share.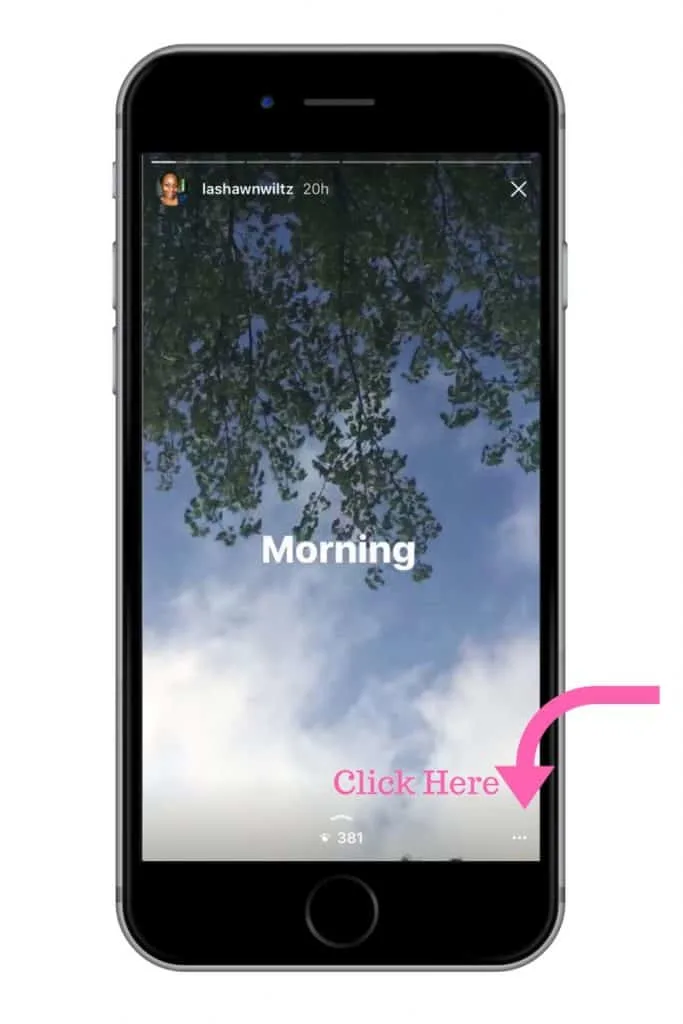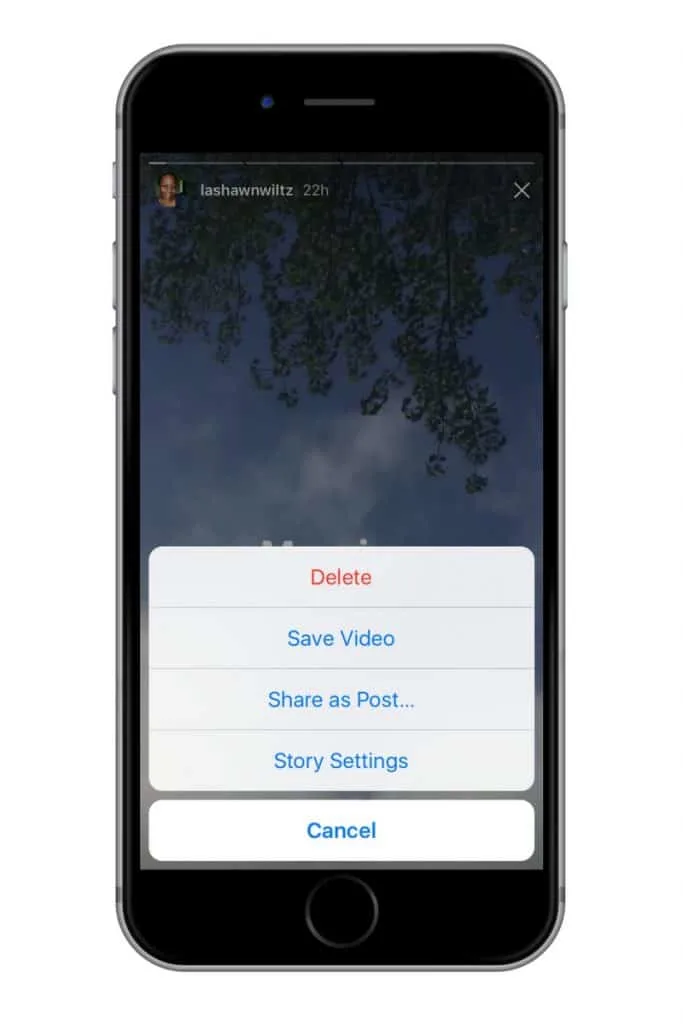 Instagram stories could be the perfect "Behind the Scenes" compliment to your curated feed. The "real life" behind the feed.
ALL IN ONE PLACE GUYS!!!!
You can see how many people AND the actual accounts that view your stories.
I don't know about you, but building a following on Snapchat is a slow slow process. It can be done, but it's a newer platform for a lot of influencers who just don't have time to learn yet ANOTHER platform. The beauty of Instagram Stories is that you already have a built-in following. And you can SEE how many of your followers are seeing your stories. This is awesome for brands who want to see the reach of your stories and even if you just want to know if content is working.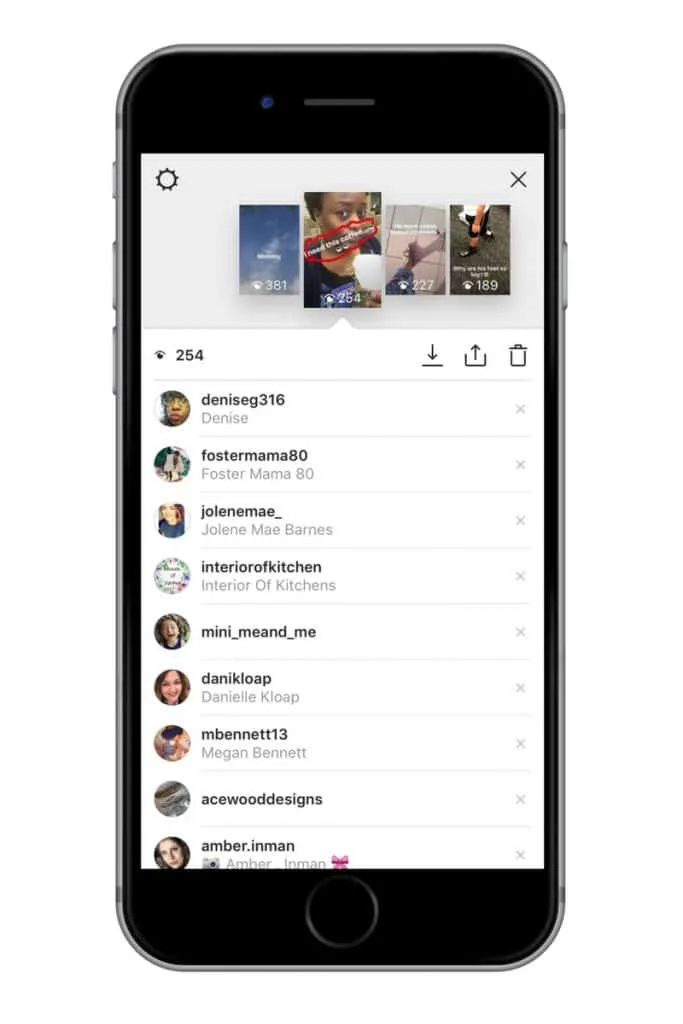 Privacy
Instagram stories have privacy settings that are very flexible. You can set it so that only certain people see your stories EVEN if they follow you. Like Facebook. There are no likes or public comments for Instagram stories. Users can respond by tapping on the stories and responding by Direct message. Which when you think about it, gives you the chance to personally interact with your followers. It can increase your engagement and help your followers see you as a person. Not just a brand.
This was a BIG move for Instagram that could change the platform and how we use it in a big way. Video and instant sharing is it! Snapchat has proven that there is a market for instant real-time sharing. It will be interesting to see how influencers use both of these platforms going forward.
What say you? Instagram Stories or Snapchat?
Sound off in the comments!
If you want to learn more about how build engagement and grow an authentic Instagram Community, check out my course Instagram Better and get a Plan to help you build and Authentic Instagram Community.