Last night, we had this easy sheet pan Shrimp Scampi, but it wasn't on my meal plan. Let me explain…..
You know I have zero time right? My life is planned within an inch of its life. I get up early to do things, I'm a planner girl, I literally know what I'm supposed to be doing almost every minute of the day. But things go wrong.
I'm human and the coffee doesn't always work.
You know how it is as a working mom: you meant to take the chicken out to thaw for dinner, but when you get ready to cook it and you realize it's still in the freezer.
In.The.Freezer.
It was 6 pm yesterday when I discovered this. My child was looking at me like I was crazy and my husband had just pulled in the garage.
Did I mention that my husband has me doing Whole 30? That means anything I cook has to be Whole 30 compliant( no dairy, no carbs, no sugar) and it really wasn't looking good for us.
I needed something quick and my eye fell on the bag of shrimp I had just gotten from the Farmer's market that afternoon. Because of Whole 30 ( that no pasta thing again) I needed something else.
Lucky me had the broccoli that was supposed to be roasted that night with the chicken and tomatoes for the salads this week.
This easy 10 minute Sheet Pan Shrimp Scampi to the rescue.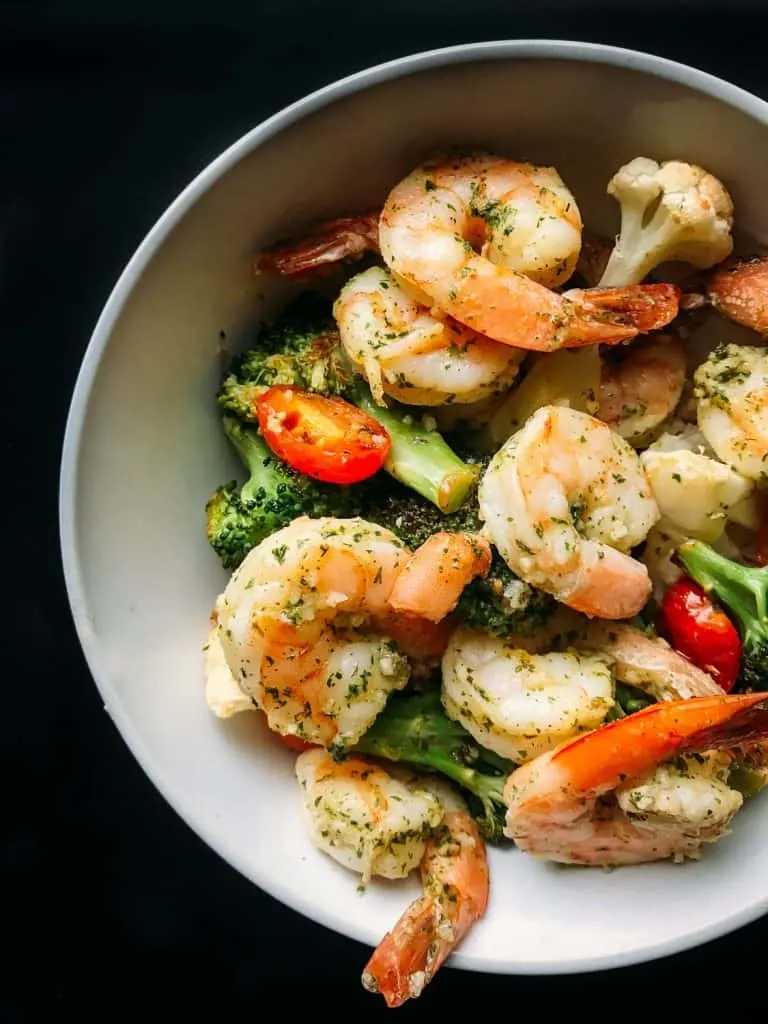 That Shrimp Scampi was da bomb.
And was enjoyed by everyone.
Healthy doesn't always mean slaving away in the kitchen all day and ROASTING AND BAKING THINGS IS YOUR FRIEND.
10 minutes!!!
This could easily be served over Zucchini Noodles if you have to pretend or Cauliflower Rice too. For all my other Whole 30 folks or folks who are just trying to eat healthy.
It's Gluten-Free too.
Enjoy. Don't say I never gave you nothing…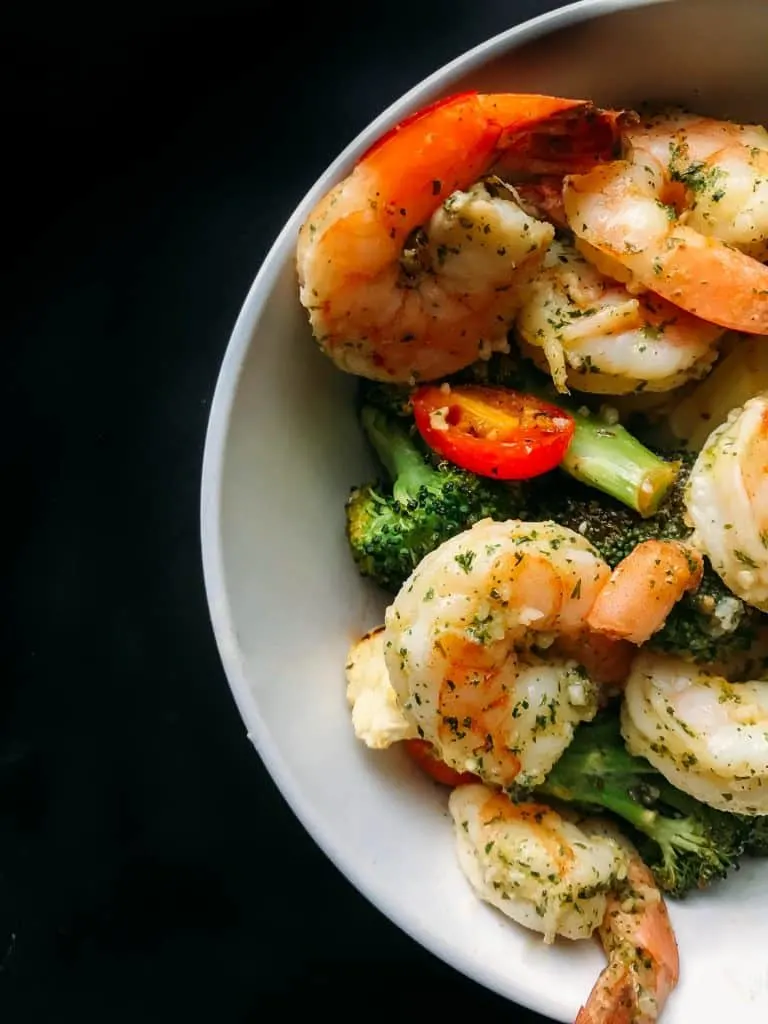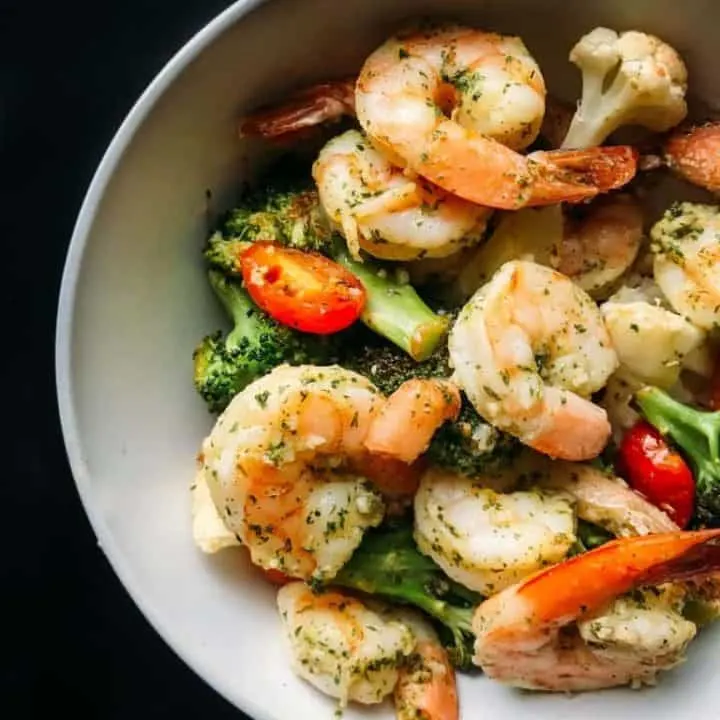 Easy Sheet Pan Shrimp Scampi
Gluten Free, Whole 30 compliant, this easy 10 minute Shrimp Scampi is delicious
Ingredients
2 tbsp olive oil
1/2 tbsp Ghee, if not doing Whole 30 just use unsalted butter
2 tsp extra virgin olive oil
4 minced garlic cloves
Kosher salt, to taste
Freshly ground black pepper to taste
1/4 tsp of paprika
1 tbsp chopped fresh parsley leaves
2 tbsp freshly squeezed lemon juice, from 1 lemon
Hot red pepper flakes, to taste
1 pound medium shrimp, peeled and deveined, leaving tails on
2 cups small broccoli florets
1 cup cherry tomatoes, halved
Instructions
Preheat your oven to 400°F.
In a bowl, mix olive oil, minced garlic cloves salt, paprika, pepper, red pepper flakes and fresh parsley.
Reserve 2 Tablespoons of the marinade for the veggies.
Toss until evenly coated then line shrimp in a single layer on a foiled lined baking pan.
Top shrimp with 1/2 tsp of Ghee ( or butter cubed) evenly spaced.
Drizzle marinade on veggies and place them on the other side of the pan.
Bake for 10 minutes or until shrimp turn pink and are cooked through. Toss shrimp and vegetables together before serving.
DONE.
Tools used with this recipe