I've always wanted to take a Girl's Trip to Disney. Specifically, a girls trip to Epcot Wine And Food Festival. I was so lucky to get a chance to check out my very first Food and Wine Festival a few weeks ago with the Permission to Hustle Retreat Weekend at Disney so that I could put together this guide for girlfriends everywhere. Thanks to Disney for hosting us and letting us have this awesome experience!
UPDATED FOR 2020 and COVID-19
The Food and Wine Festival kicked off earlier than ever with the 25th annual International Food and Wine Festival. This year things are a little different, but the main event (global marketplaces) is back like nothing ever happened. The workshops on the other hand are not available, at least right now.
There is also no concert series and no evening parties. Instead– and in lieu of other street entertainment– two of EPCOT's most popular groups take the American Gardens Theater Stage. The Jammitors will share their percussive talents on trash cans and other unlikely objects, and Mariachi Cobre will hail from the Mexico Pavilion to share their festive musical stylings.
With the mask policy updated to preclude guests from walking and eating It's important to have a dining strategy. Bringing a small tray with you is good advice. It helps to make it easier to stop and eat on the fly. Within EPCOT there are three Relaxation Stations. One in Future World near Test Track and two in the World Showcase. Those are near Yorkshire Co. Fish Market at the UK Pavilion and inside Akershus in Norway. Although these places are for guests who aren't eating to relax without their mask on, you can bring food in as well and there is plenty of seating available at the World Showcase locations.
Other dining experiences use contactless technology such as mobile check-in and scannable codes to view menus on your phone.
WHAT IS THE EPCOT FOOD AND WINE FESTIVAL?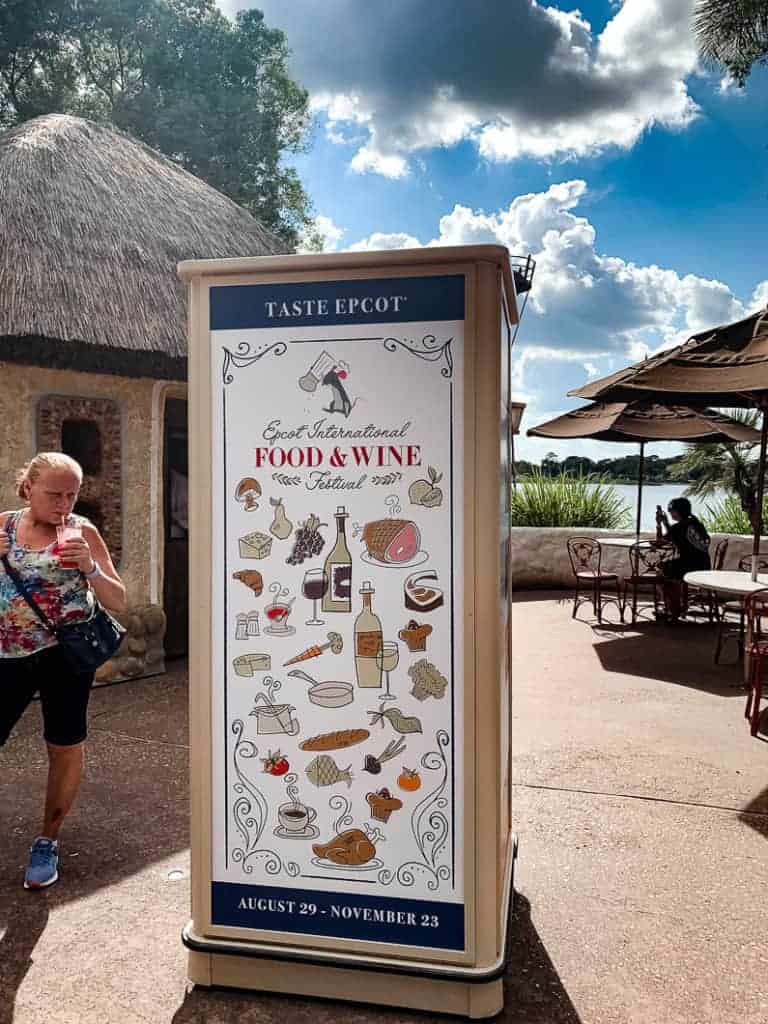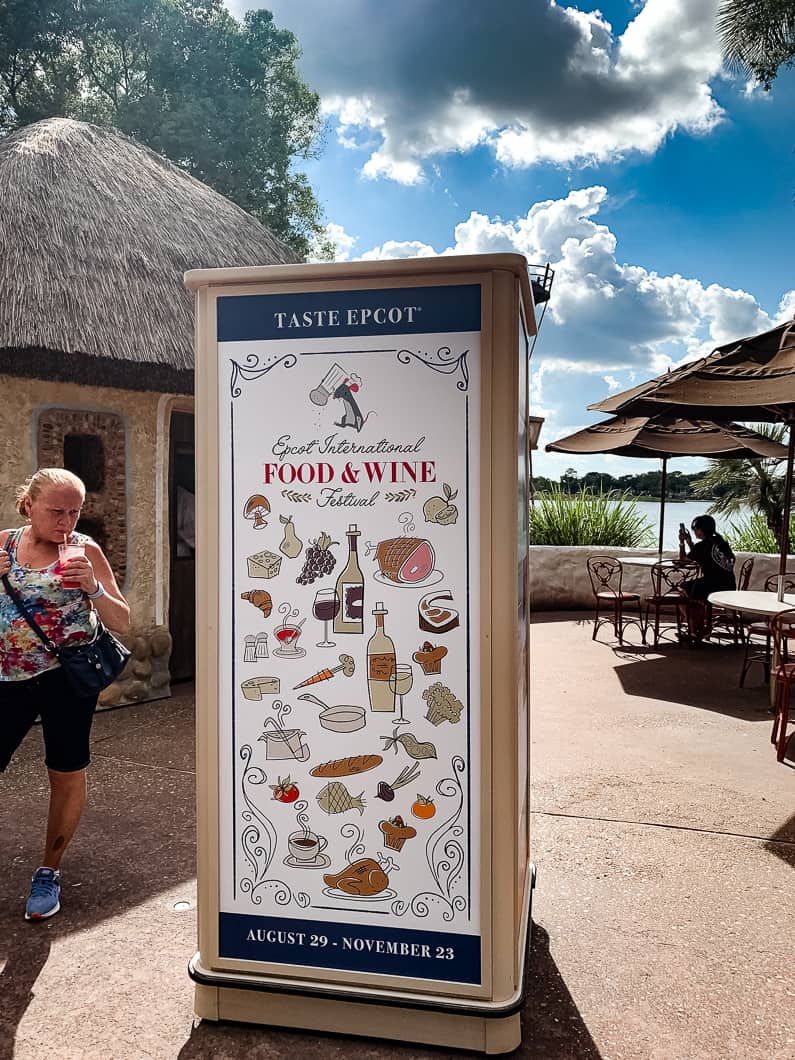 Since 1995, The Epcot Food and Wine Festival has been one of the most popular events held at Disney's Epcot. Guests can eat AND drink their way around the World Showcase and some parts of Future world. This year's festival runs for a record 87 days from August 29th until November 23rd!
The food and drinks focus on different cuisines from around the world. The portions are small, but that's perfect because you will want to pace yourself. It's perfect for sharing with friends so you don't get too full and still make it all the way around the world.
Tip #1 Make it a girlfriend's trip: leave the kids at home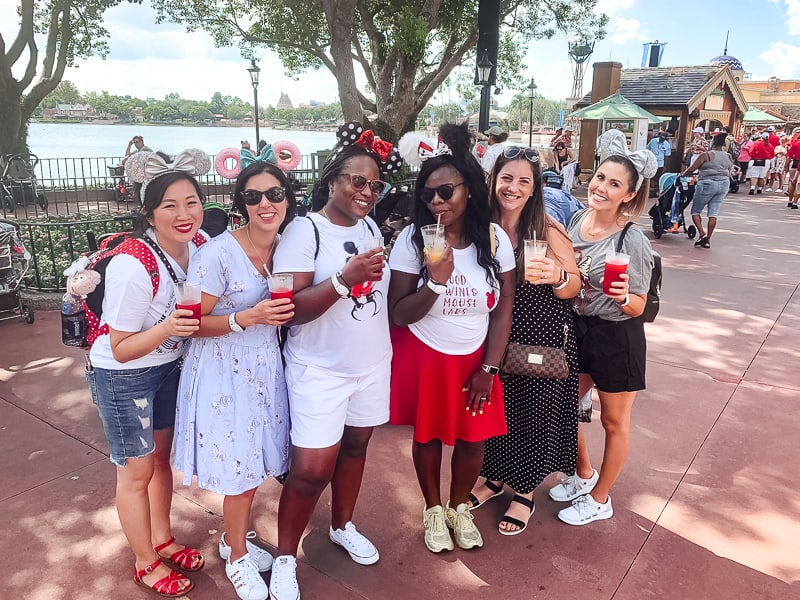 You don't have to bring kids to Disney to have fun. Epcot, in particular, is PERFECT for a kid-free getaway! Listen. Drinks. Food, Concerts from groups that YOU love? The Epcot Wine and Food Festival is perfect for that Girl's trip or Girlfriend's Getaway!
Wear your ears, try all the wines, EAT ALL THE THINGS, ride the frozen ride only if you want too or just wander the kiosks. Childfree with girlfriends, it's up to you!
Tip #2 Budget Yourself Accordingly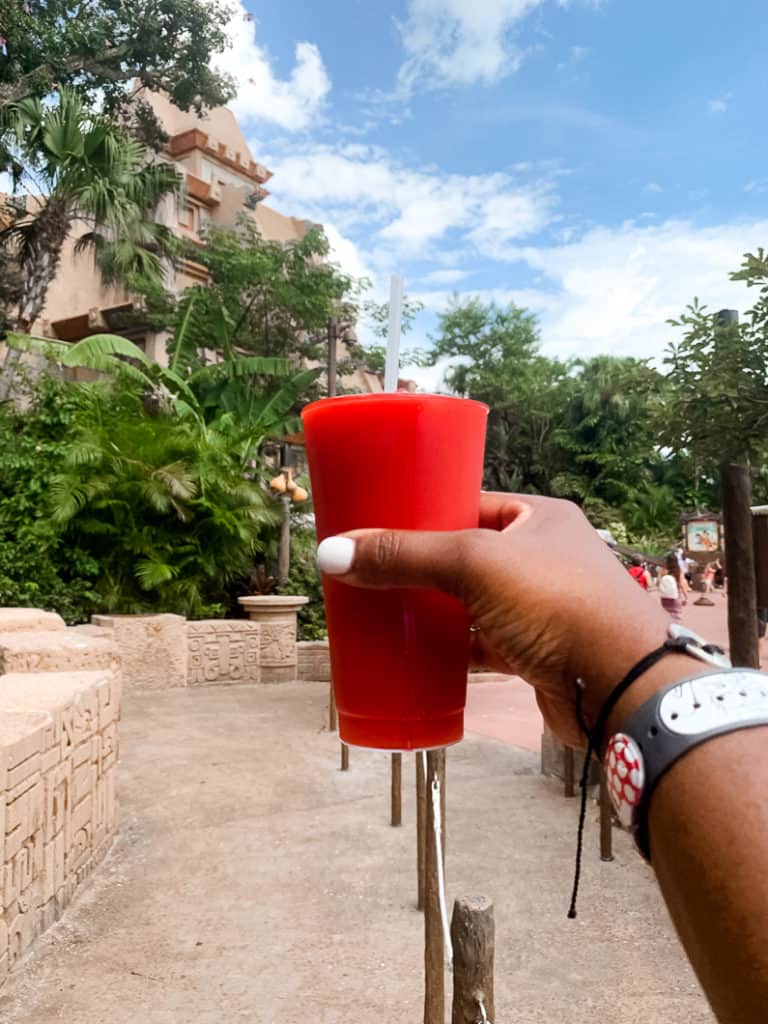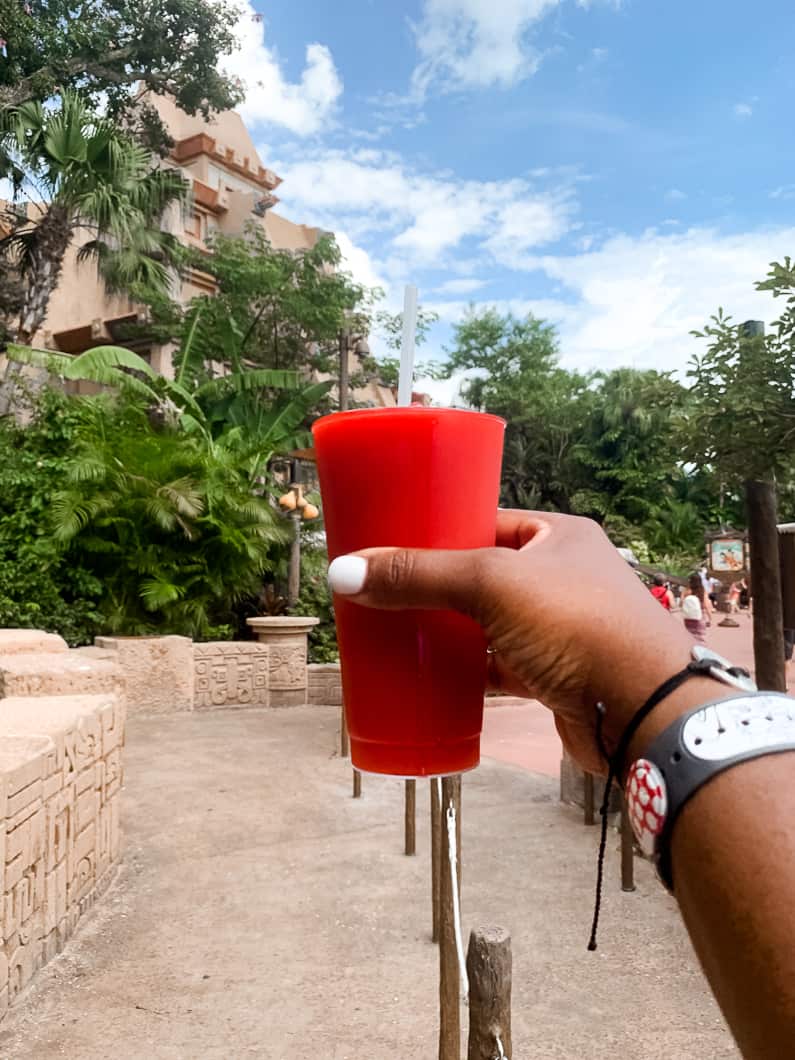 For the price of a regular Disney World Park ticket, you can experience most of the festival. BUT, you will need to buy your food and drinks. The best part is that for the most part, kiosk food prices usually run between $4 and $9 and beverages from $3 to $10. You will eat and you will drink because it's a girl's trip! Food and drinks are a MUST!
All of the marketplaces take credit and debit cards, and you can use your magic band if you are staying onsite!
Tip #3 Plan what you want to eat before you go!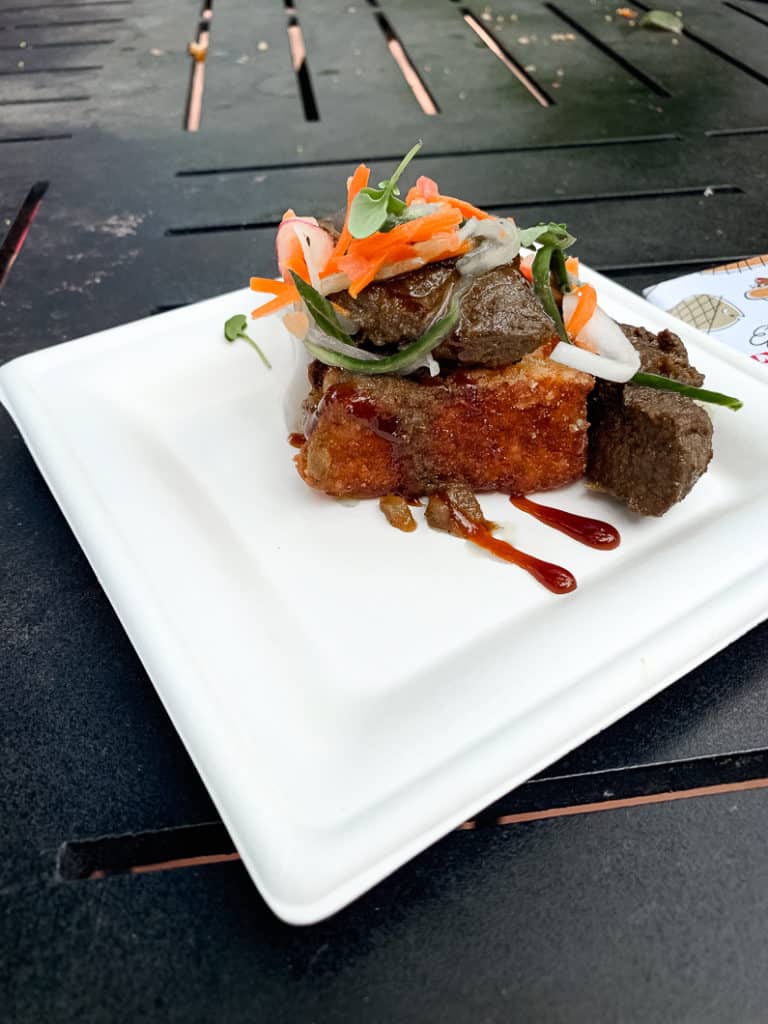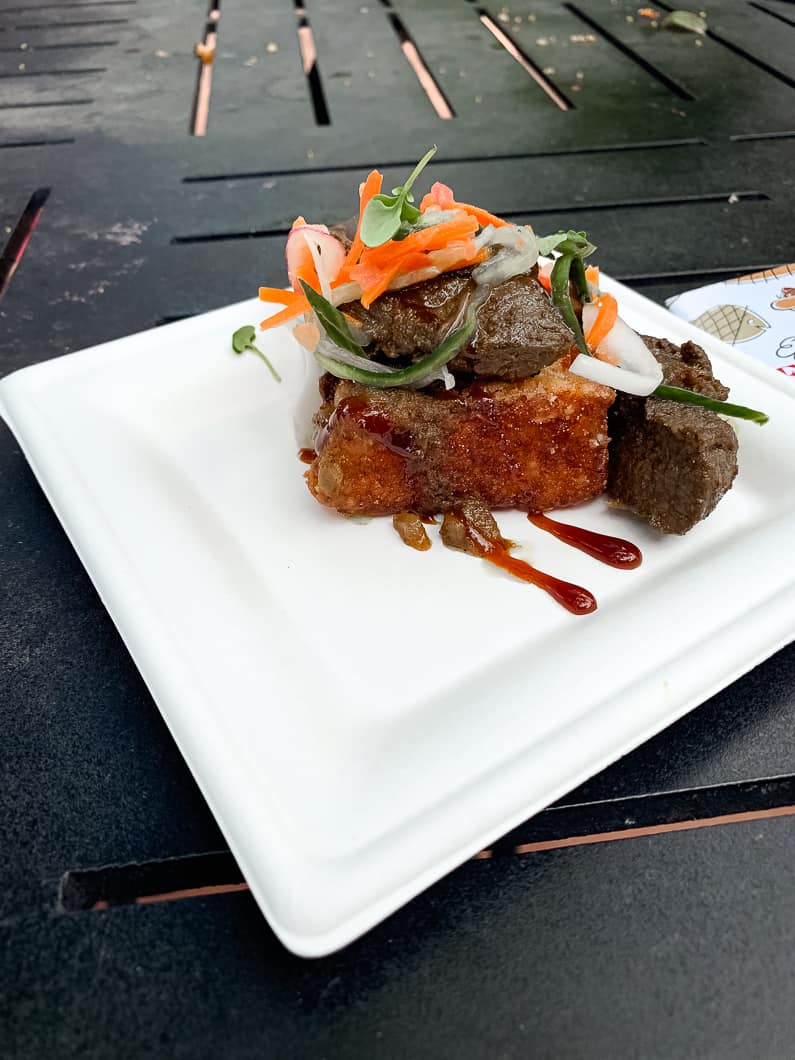 So the easiest way to go about this is to plan out beforehand and know what are your must-eat meals. You can head over to EpcotFoodandWine.com to see the official menus before you go. ( This is awesome if you have food allergies. There are lots of allergy-friendly options as always!) This is a great way to plan your meals but your budget also.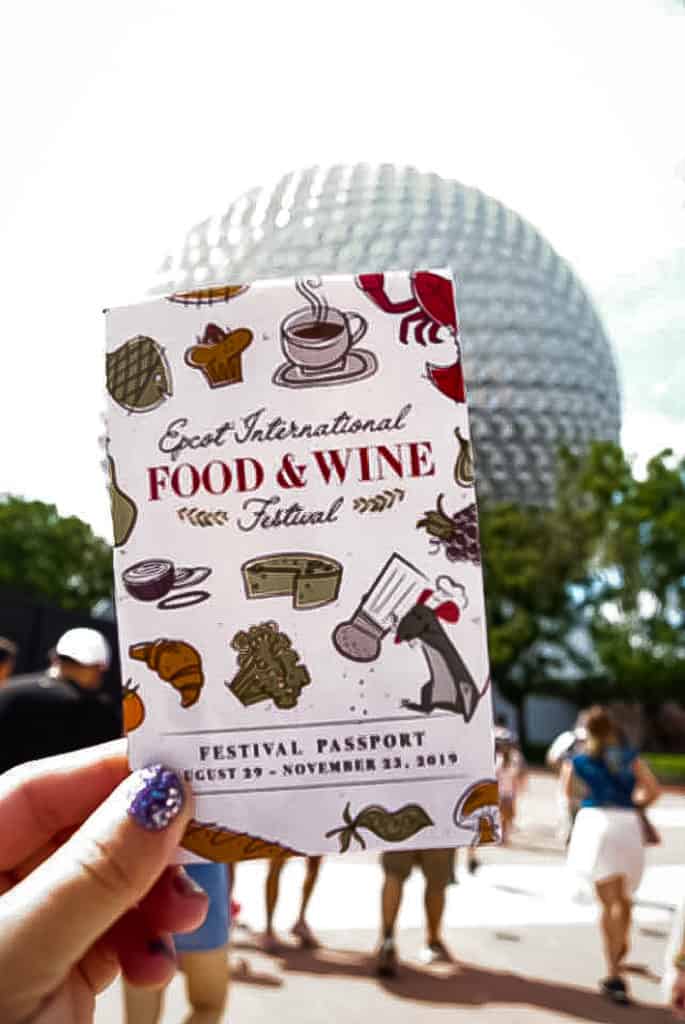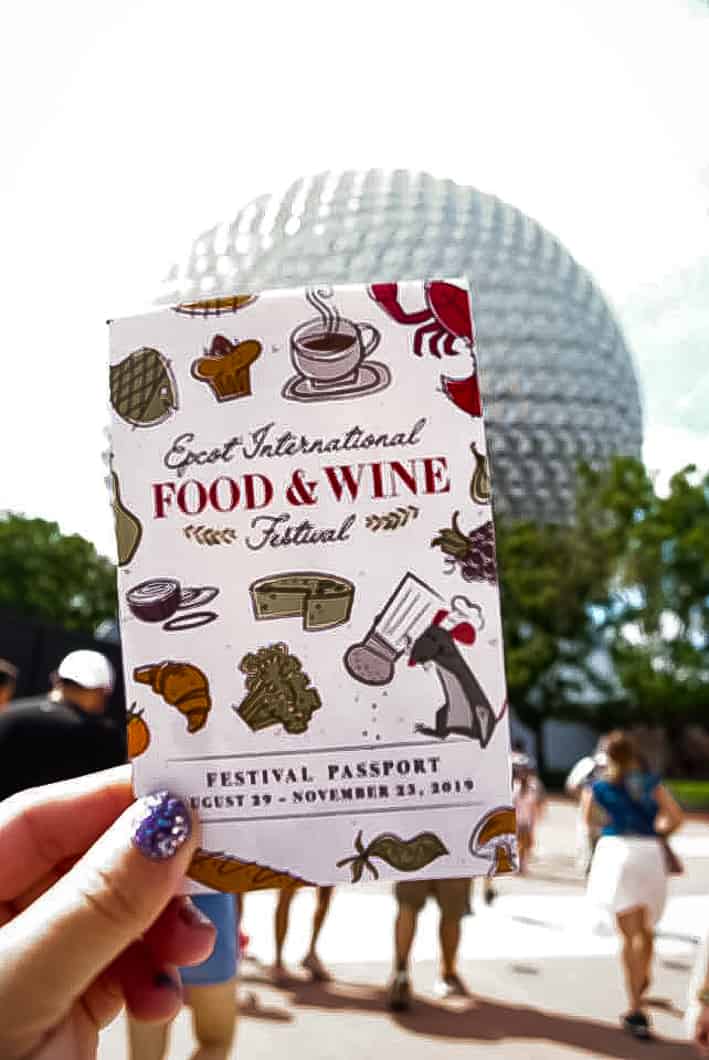 You can also use the Food and Wine Festival Passport see what dishes you want to try after you get to the park. The portion sizes are small, perfect for grazing all day and sharing with your girlfriends.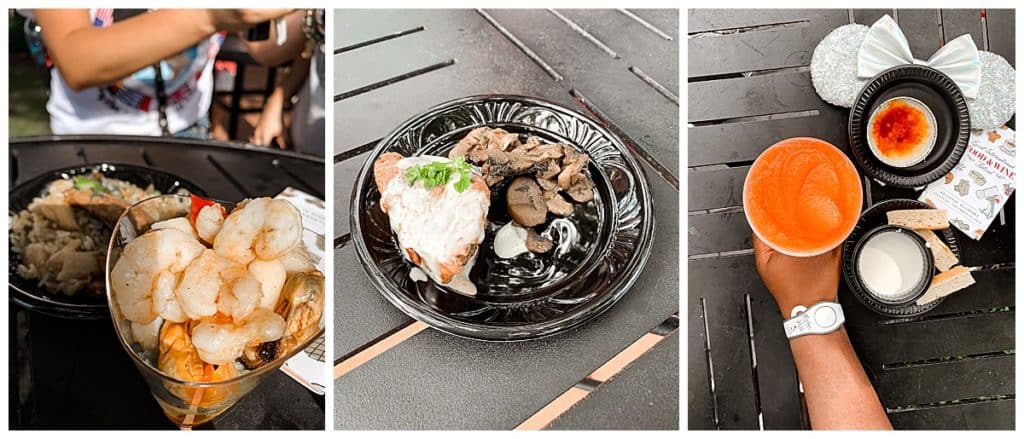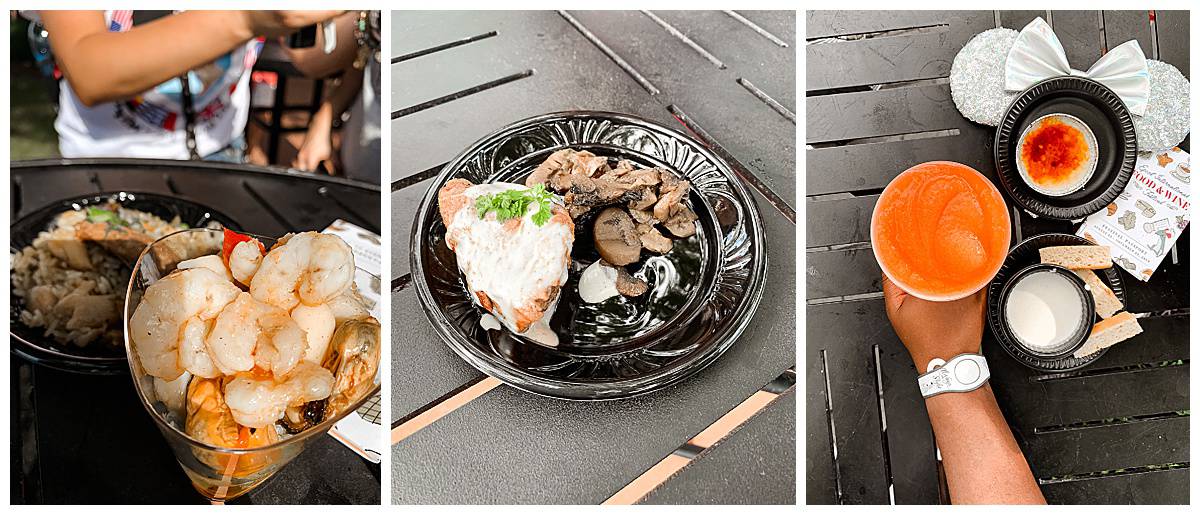 Tip #4 Plan to stay for Eat the Beat Concert Series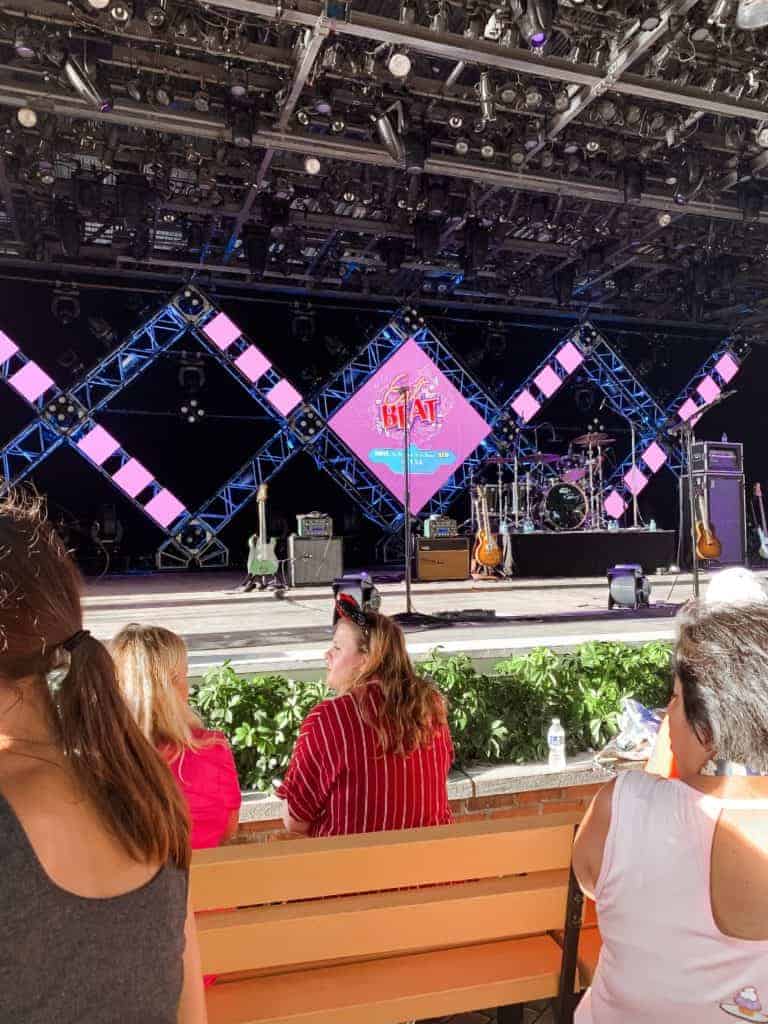 Your Passport is also good to check out the times and musical guests for the Eat to the Beat concert series as well. You never know who might be coming to town while you're visiting!
Each evening of the festival, a band or artist plays at the America Gardens Theater. On every evening of the festival, a classic American band or artist takes the stage at the America Gardens Theater. See the full schedule below!
Full Eat to the Beat 2019 Lineup
August 29 to 31: Plain White T's
September 1 to 2: NEW! Sawyer Brown
September 3 to 4: MercyMe
September 5 to 6: NEW! Grace Kelly
September 7 to 8: NEW! Zach Williams
September 9 to 10: NEW! Lauren Daigle
September 11 to 12: NEW! Jimmie Allen
September 13 to 15: Tiffany
September 16 to 17: Smash Mouth
September 18 to 19: Everclear
September 20 to 22: STARSHIP featuring Mickey Thomas
September 23 to 24: Post Modern Jukebox
September 25 to 26: Blue October
September 27 to 29: Mark Wills
September 30 to October 2: Sugar Ray
October 3 to 4: Taylor Dayne
October 5 to 6: NEW! India
October 7 to 9: 98°
October 10 to 11: NEW! Boyce Avenue
October 12 to 13: NEW! Southern Avenue
October 14 to 15: Kenny G
October 16 to 17: 38 Special
October 18 to 20: Baha Men
October 21 to 22: Billy Ocean
October 23 to 25: Sheila E
October 26 to 27: High Valley
October 28 to 30: Hanson
October 31 to November 1: Sheena Easton
November 2 to 3: NEW! Kris Allen
November 4 to 6: Boyz II Men
November 7 to 8: The Hooters
November 9 to 11: Big Bad Voo Doo Daddy
November 12 to 14: Joey Fatone and Friends, featuring Chris Kirkpatrick and Ryan Cabrera
November 15 to 16: BBMak
November 17 to 18: Spanish Harlem Orchestra
November 19: D'Capella
Tips #5 Don't try to do all of Epcot Food and Wine Festival in One Day!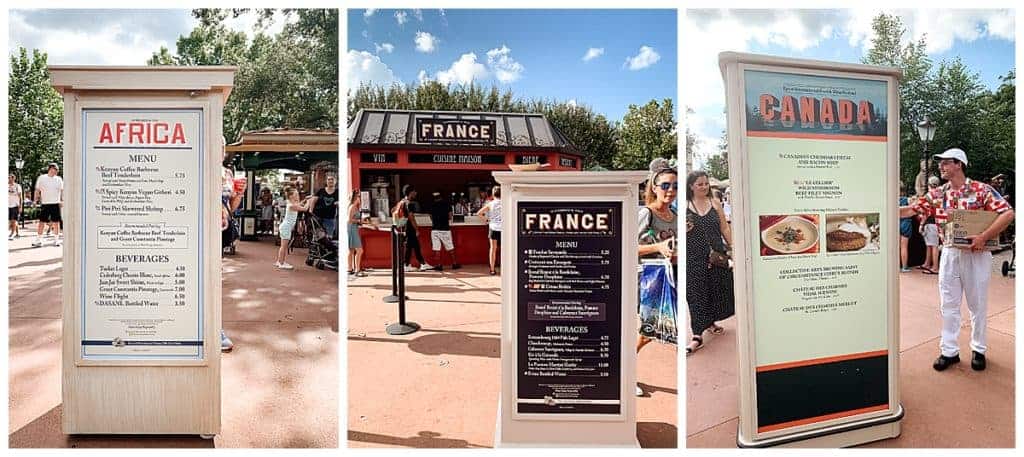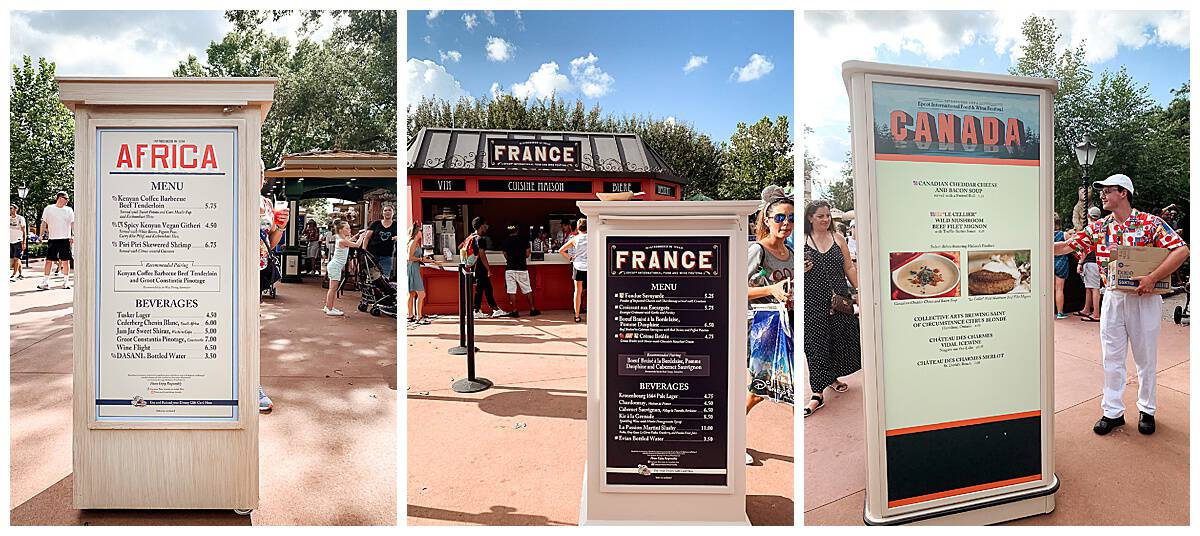 Here's the official list for all of the kiosks in the marketplace for the 2019 Food and Wine Festival:
Active Eats
Africa
The Alps – NEW
Appleseed Orchard – NEW
Australia
Belgium
Brazil
Brewer's Collection
Canada
The Cheese Studio
China
The Chocolate Studio
Coastal Eats
Cool Wash — opens Oct. 1
The Donut Box — opens Oct. 1
Earth Eats
Flavors from Fire
France
Germany
Hawai'i
Hops & Barley
India
Ireland
Islands of the Caribbean
Italy
Japan
Mexico
Morocco
Shimmering Sips Mimosa Bar
Spain
Thailand
The Wine & Dine Studio
There are so many choices!!! You and your girlfriends will enjoy yourself more if you plan on several hours over several days of the Festival rather than all at once. That way, you can try new things each time, and come back and sample your favorites without busting your gut or breaking the bank.
So that's it. Tips to help you enjoy a Girl's Trip to Epcot Wine and Food Festival at Disney! Have you ever been? What was your favorite meal?
!