If you are planning a family Vacation to Disney World, Check out these 5 awesome tips for Disney that every mom should know.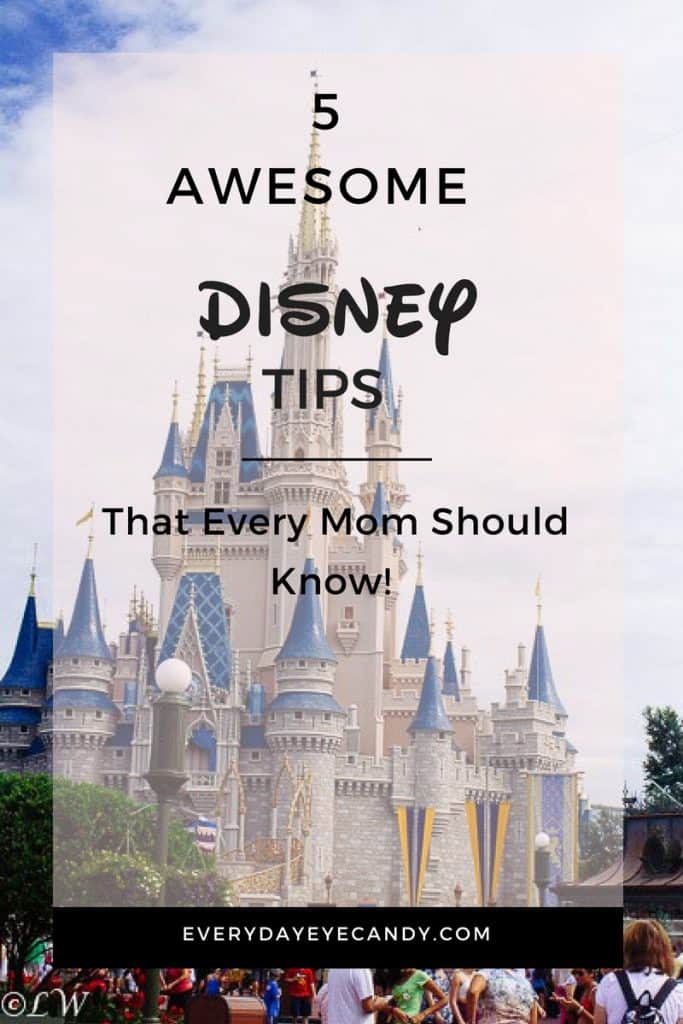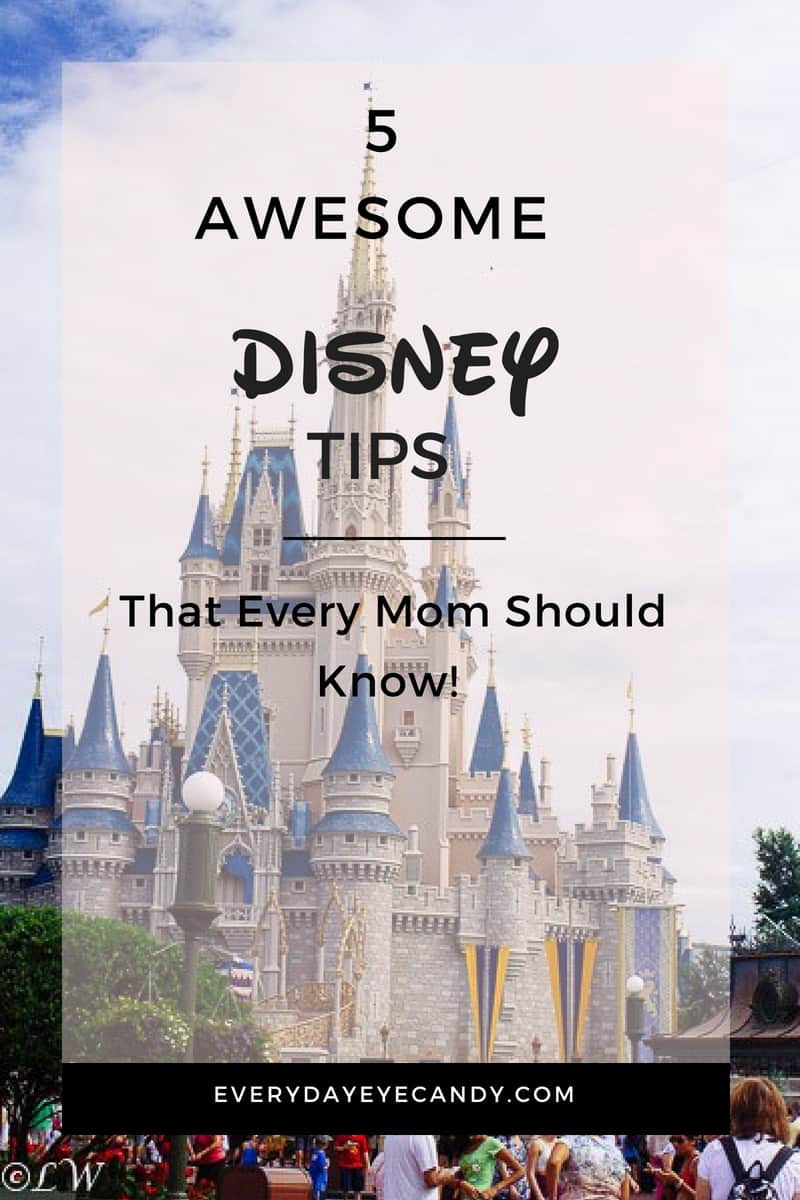 The first time we went to Disney, I searched the internet for weeks for realistic tips for Disney. I found all of these unrealistic plans to get through the entire park in one day and all sorts of other things that I knew would drive me and my little family insane.
After visiting few times, I made note of what worked and what didn't and came up with these tips for Disney that every mom should know.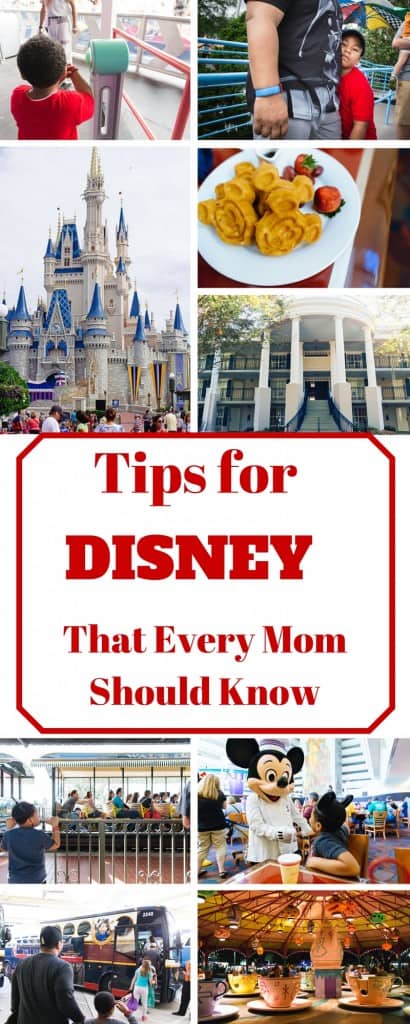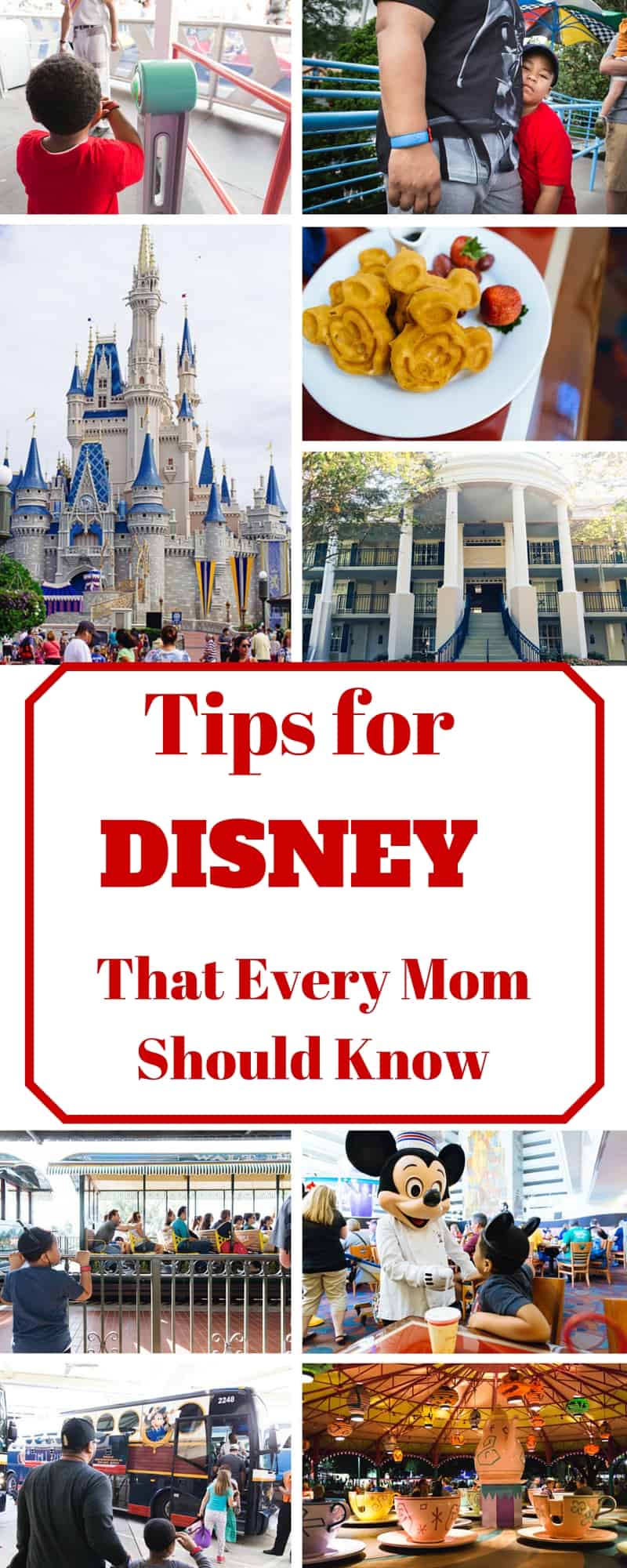 Awesome Tips for Disney Every Mom Should Know
Disney is…WONDERFUL! It is full of excitement, fun, joy, food, rides, characters, the list can go on and on. BUT with all that excitement, I think we forget that we have little people with us, who just like adults, get cranky, tired and hungry too.
When we went to Disney, I observed a few things, practiced a few more and came home with my best tips for Disney that every mom should know. Because sharing is caring guys.
And I want you to ENJOY your time at Disney.
Stay on Property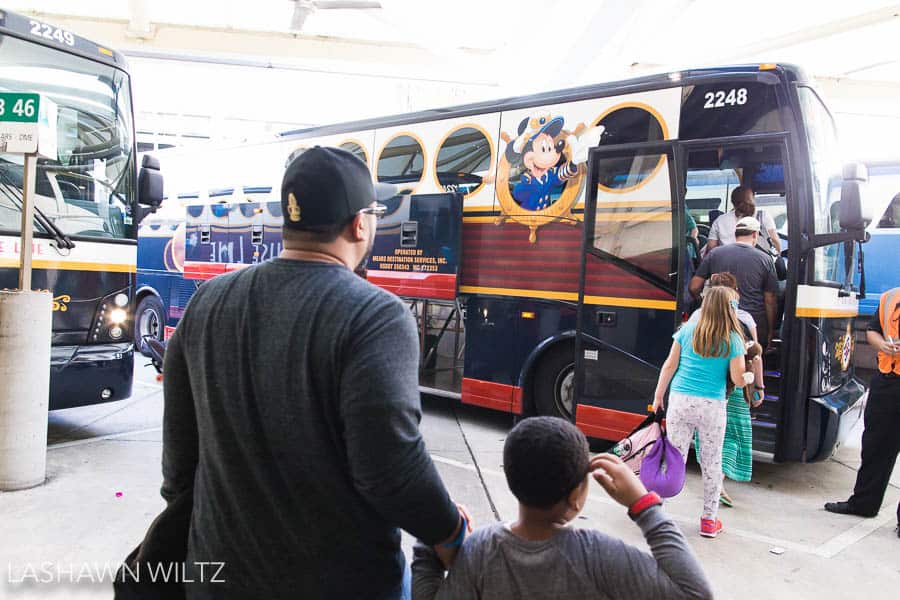 Listen: It's expensive.
But when it comes to Disney and small children, convenience is the name of the game. Staying on property gets you transportation from the airport to your resort on Disney's Magical Express. You don't even have to worry about your luggage: you go straight from the plane to Disney transportation.
Your luggage is tagged with special Disney tags and they transport it to your room for you. With a small child, I can't tell you how priceless that is. We had online check in about a week before our trip and the day of, they texted me my room number when it was ready.
Thanks to those lovely magic bands ( that you can use for every single thing, including your room key), we were able to get into our room with no problems, without even stopping in the lobby.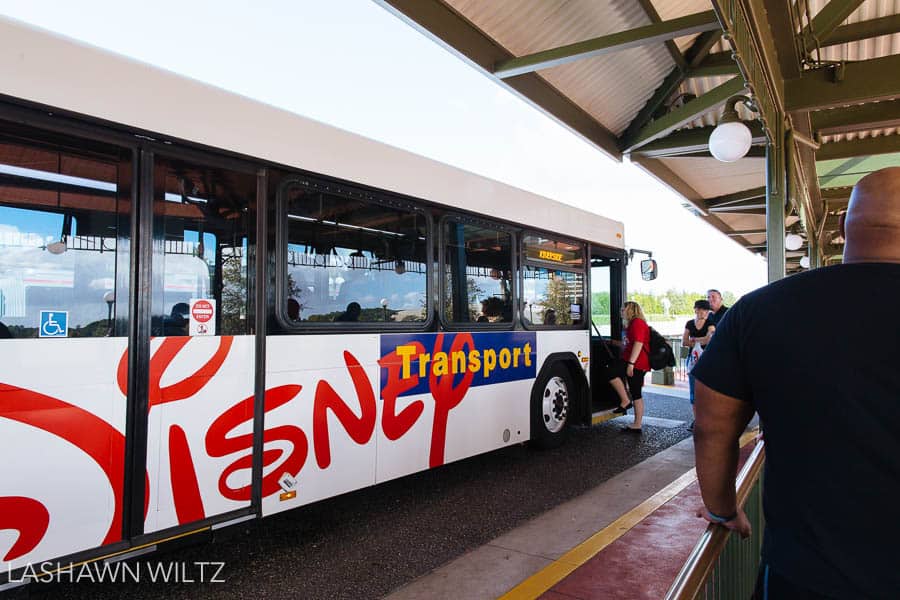 Transportation
You get FREE transportation to and from the parks on special Disney shuttles that move between the resorts and the parks. And that my friends, was magical.
Because no one, after walking 6-7 miles a day, wants to get on a shuttle to get to the parking lot, then the little tram to your car…finally arriving at your car, only to drive back to your hotel, fighting Disney traffic at 11 pm at night. Nope.
Now, the buses can be crowded at peak hours,and you may find yourself waiting just a bit. But we never waited for more than 10 minutes for a bus and the ride was not long and we were dropped off within short walking distance to our room.
The resorts are nice, they have their own dining hall for quick service meals( breakfast lunch and dinner are served)and some like ours, even have their own table service restaurants( sit down meals). There are activities galore, like pools, bike riding, and fishing.
Magic hours
And one last perk if you stay on property: Disney Magic hours! Every day, one of the four Walt Disney World parks opens one hour early or remains open up to 2 hours after regular closing time. This is really helpful for those folks who have early risers or just want to avoid the heat in the summertime.
Get The Dining Plan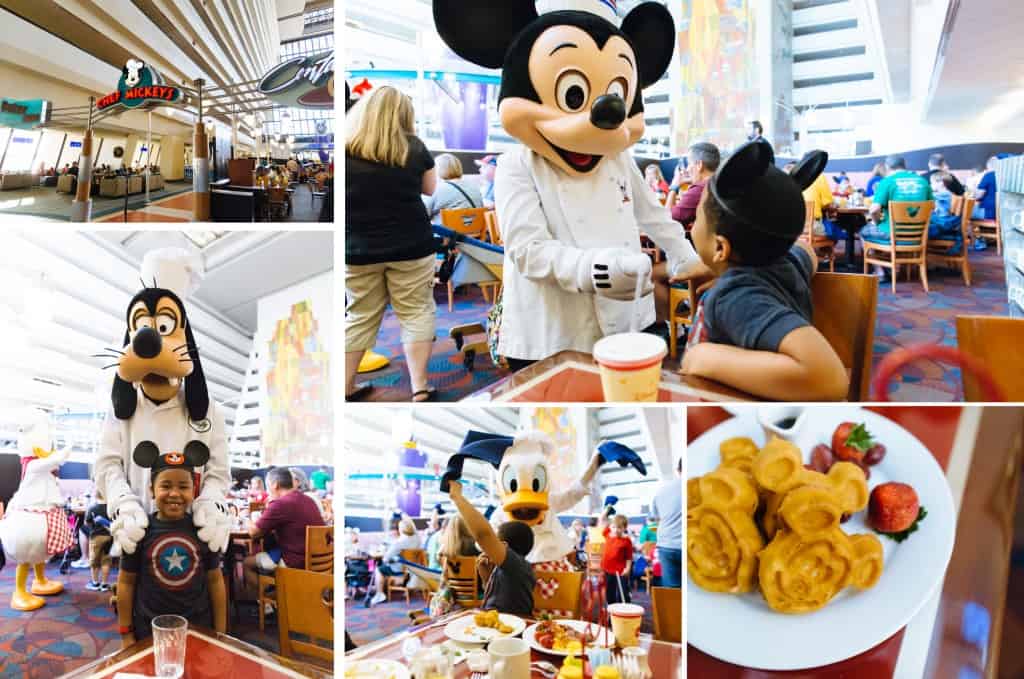 Again, expensive, BUT SO WORTH EVERY SINGLE PENNY.
We had the Regular Dining Plan which each day, included: 1 table-service meal, 1 quick-service meal, 1 snack and 1 refillable mug. For our family of three, the total for that meal plan was $139.31 a day.
And we stayed 4 days. So basically, two meals a day, a snack, and free refills in your cup. Let me put it in perspective for you: each one of our table service meals averaged about $120. On Thursday night, we ate one of our table service meals at Boatrights Dining Hall at Port Orleans Riverside.
On Friday, our first full day at Disney, we ate Breakfast at Chef Mickey's at the Contemporary Resort which is another character meal. We ate a quick service meal at our resort for lunch which was about $85. We THEN had dinner at the Crystal Palace in the Magic Kingdom which was another character table service meal.
The meal plan paid for itself by breakfast Saturday morning. We had budgeted to pay for ourselves ONE meal a day. We didn't need to use those funds until Sunday at lunchtime when we had exhausted all of our MEALS on the Disney dining plan. And we STILL had snacks.
If you are going to do character dining, this plan is SO WORTH IT. And if you have kids under 10, you WILL DO THE CHARACTER DINING. Don't fool yourself! You will never be hungry because Disney stuffs you at every single meal. We were NEVER hungry. EVER. I swear to you I woke up full.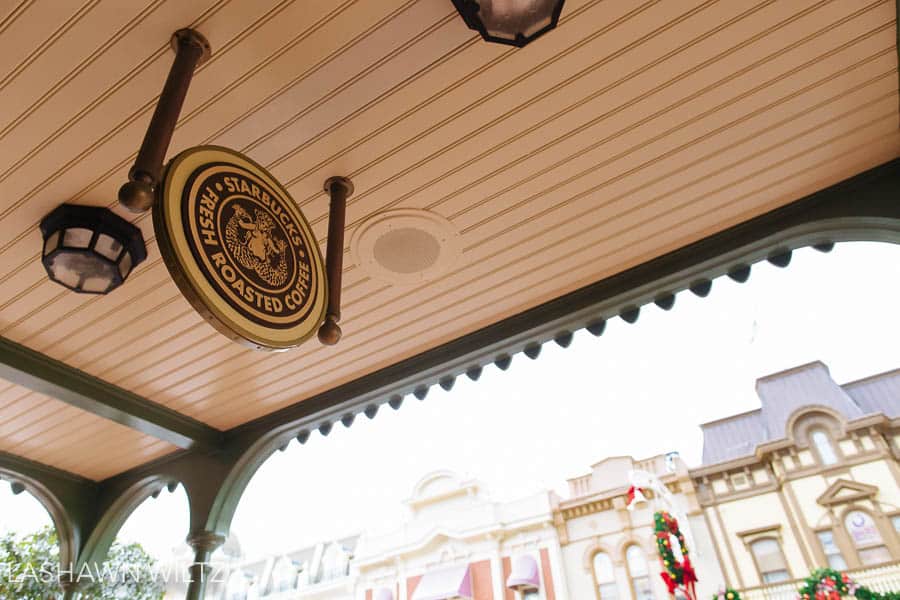 Oh and one tip that I learned for my fellow coffee lovers: ANY DRINK ANY SIZE at Starbucks is covered as a SNACK on the Disney Dining Plan. Did I mention that when I found this out, I still had 9 snack credits left?????? #win
Use Your Fast Pass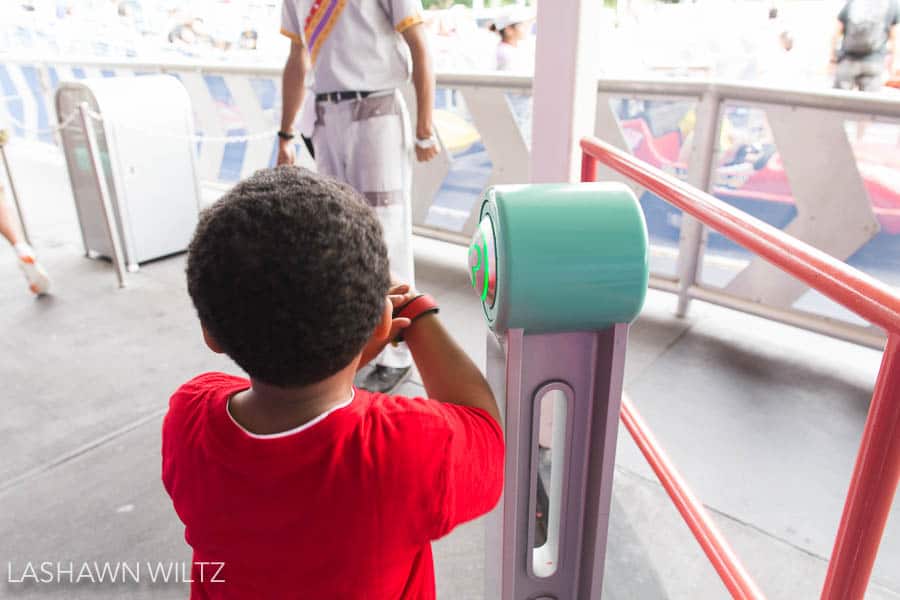 Some of the rides at Disney have wait times of an hour or more at peak times. When you have small children there is NO WAY you want to wait that long in one place and try to keep the children entertained. Enter the Fast Pass.
You can choose up to three fast passes at a time for the most popular rides at any of the parks right in the Disney app on your phone.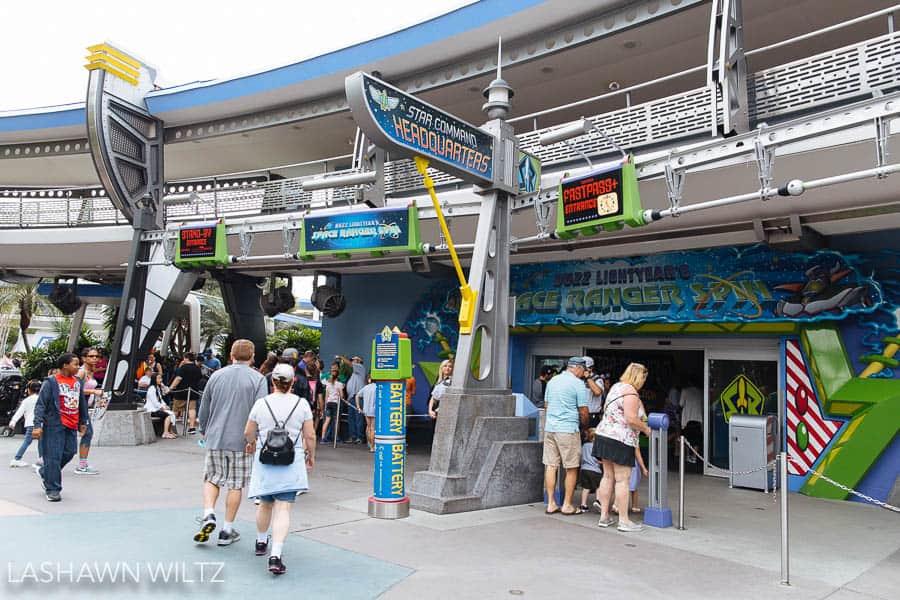 For example, Pookah loved the Buzz Lightyear's Spaceranger Spinning ride. He wanted to ride it over and over and over. Not only was the line for the ride wrapped around the building, the wait said 65 minutes.
I had a fast pass and our wait ended up being 10 minutes from the time we scanned our bands until the time we actually got on the ride.
FAST PASS IS BAE
Magic I tell you.
A lot of times, we just walked right in and got on a ride with fast pass. When you use up your first 3 fast pass choices, you have to find a kiosk in the park to choose more.
It's not inconvenient at all, because they are everywhere. If you stay on property at a Disney resort, you can choose your Fast Passes sixty days before your visit while off-site guests may do so thirty days before arrival.
People change their plans all of the time ( I know we did) so if you check on the fast passes regularly, you will find that there are plenty of cancellations and rides open up. I was able to get many fast passes the day of for rides. Like I said when I was there: fast pass is bae.
Sleep In…Every Day.
Listen.
I know what all of the books say. I know what all of the websites say. I know what every single Disney touring plan says: get there when the park opens and ride everything in quick succession.
No. Just no.
When you have small kids, waking up at the crack of dawn for 7 days in a row is a recipe for disaster. What child under 10 can do that? What ADULT can do that?
I saw many a child having massive meltdowns by noon, all because they have been up having "fun" since the crack of dawn. If your children sleeps past 8 am at home, what makes you think they will be ok waking up at 6 am so that you can make it to the park 45 minutes before it opens so that you can be one of the first inside?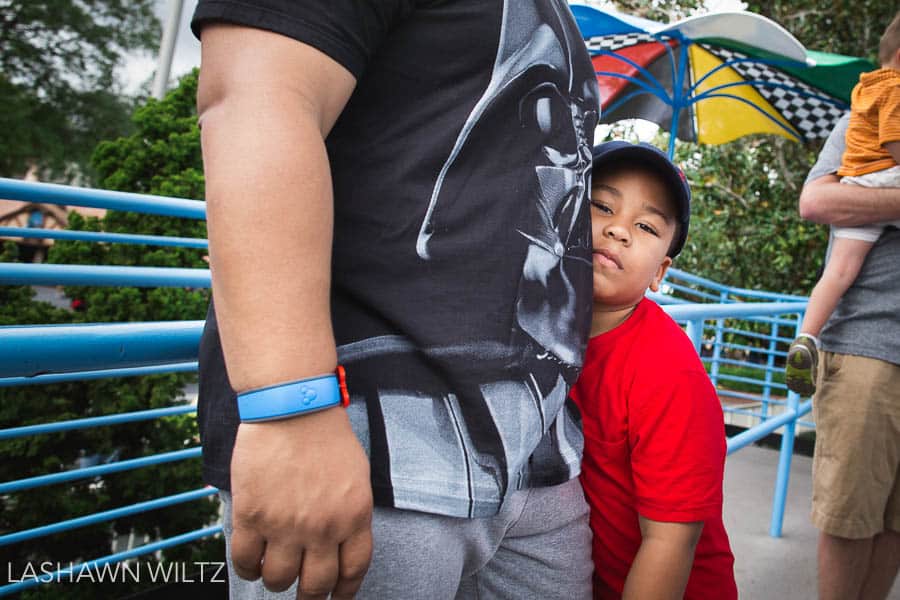 NO. JUST NO.
Yes, if you wait, the lines will be longer. But that's what fast passes are for. That's what taking the train through the park is for.
That's what going in those shops and buying ice cream and souvenirs are for. That's why Disney has all those lovely spots for you just to park yourself and take it all in. If you rush your child from attraction to attraction all in name of having fun, they WILL become little cranky beasts.
And in turn, so will you.
And then no one is having fun. And that's when you see parents jumping up and down having a fit because their child is taking too long to choose their breakfast side.
I let Pookah sleep in everyday. Which was usually no later than 830 am. We only had one near meltdown. And that was me. Because I hadn't had coffee.
Disney is open some nights until 1 am. You've got ALL DAY to experience the magic. Trust me.
Plan a Free Day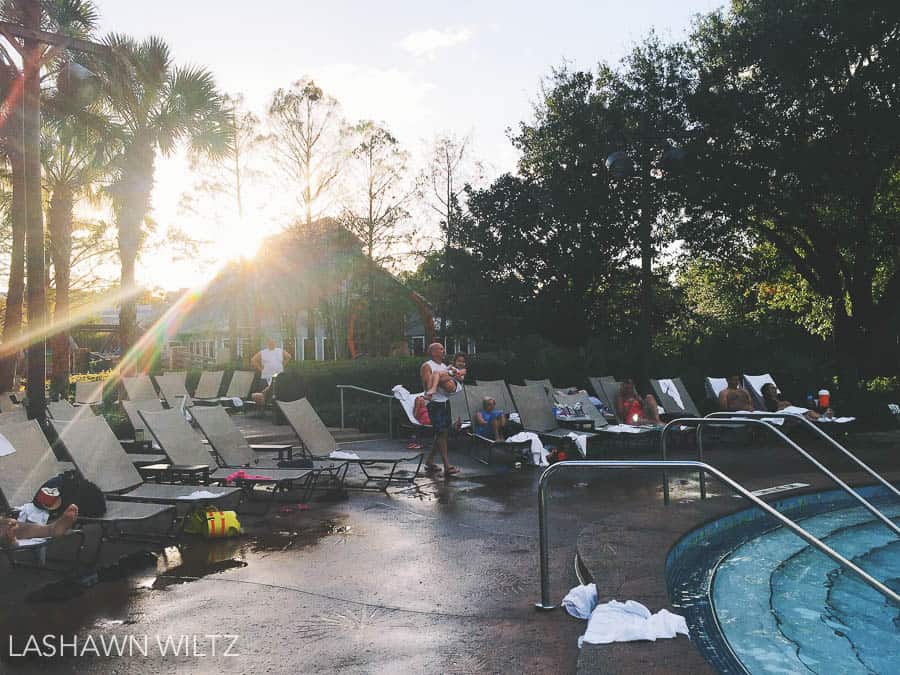 Because Disney is hard.
It is non stop stimulation and walking. We were there 4 full days and according to my fitbit, we walked over 27 miles. That is an average of 15,000 steps a day. You need rest.
Your hotel or resort will have a pool, cable, wi-fi. If you are staying at a Disney resort, I PROMISE there are a ton of things to do at that property.
Ours had fishing, bike riding, playgrounds, pools, an arcade…the choices were endless. Take that break from the parks so that you can be ready to tackle Disney full strength another day.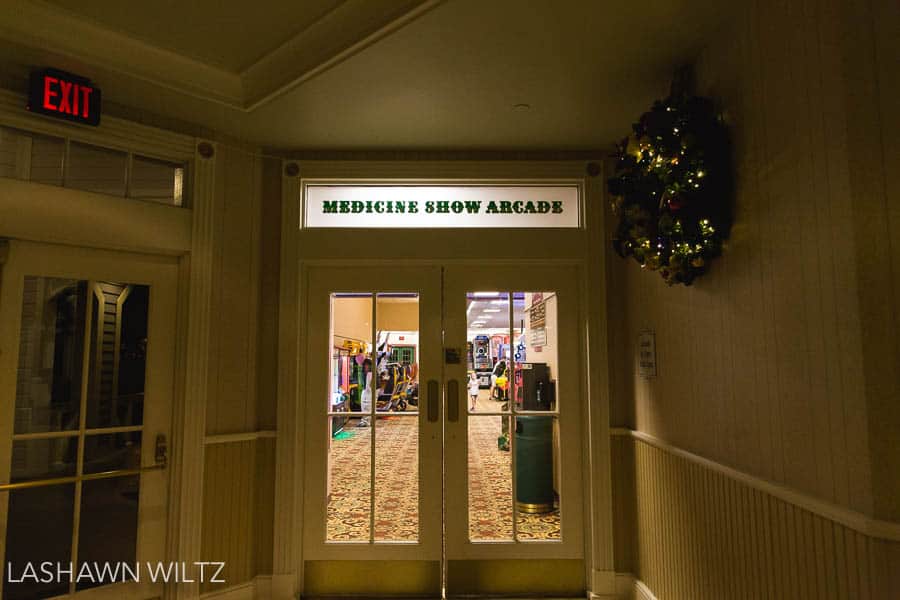 So there you are my friends, my best tips for Disney that every mom should know. Because I want you to enjoy Disney.
I want your kids to enjoy Disney. And I want you to avoid meltdowns of any kind( parent or child).
Any questions about Disney or do you have your own tried and true tips for Disney? Sound off in the comments!