Thank you to the Jekyll Island Authority for Partnering with Everyday Eyecandy on this post. All opinions are my own
.
A Family Roadtrip to Jekyll Island
Have you ever been to Jekyll Island? Jekyll Island is a small island off of the coast of Georgia, about 4 1/2 to 5 hours from Atlanta. We made our first trip to Jekyll Island a few years ago, but have been dreaming of going back since. So imagine how giddy we were to take another family road trip to Jekyll Island a few weekends ago. If you know anything about us, you know that we are always ready for a trip to the beach. And after weeks of testing, work stress and work travel, we were ready for the break that Jekyll Island gave us.
Friday..Day 1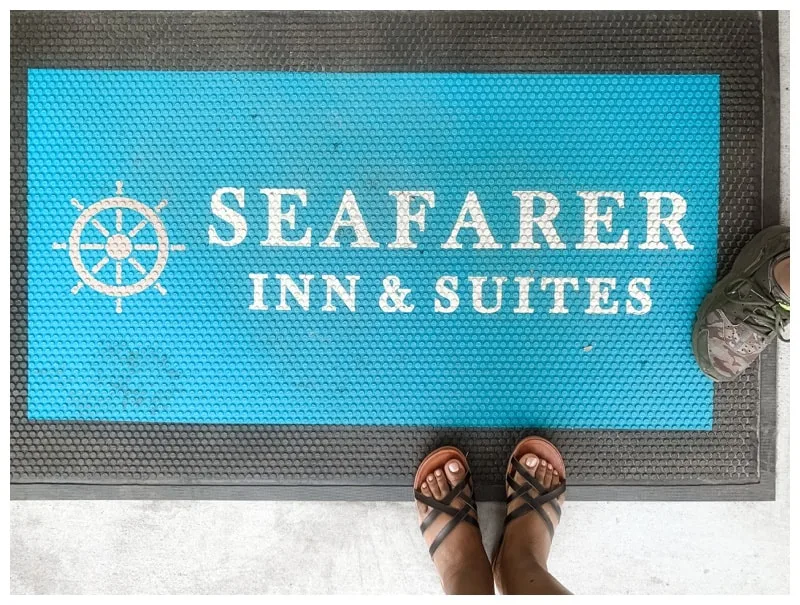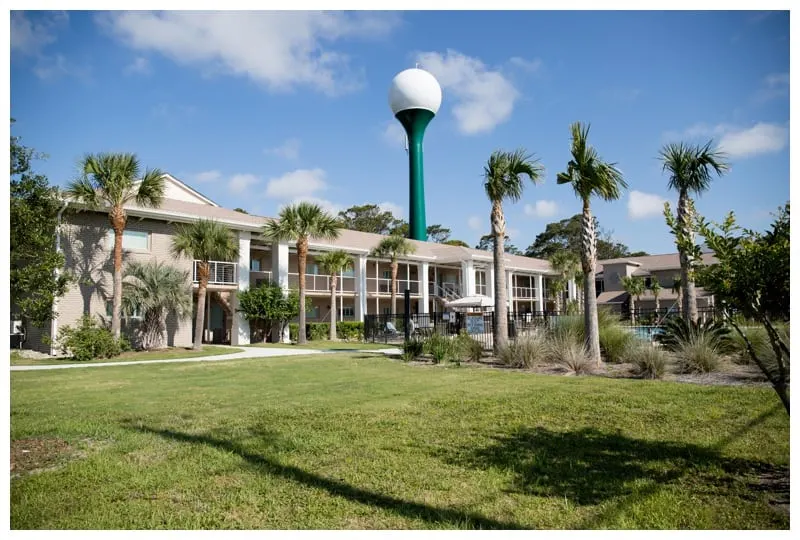 We stayed at the newly renovated Seafarer Inn and Suites. Located right in the heart of Jekyll Island, we were steps away from the beach and minutes from everywhere else we wanted to go! There was free WiFi and a free continental breakfast with COFFEE that I took advantage of every morning. Our room was a one bedroom suite with a kitchenette ( a full sized refrigerator, stove top, and microwave). This was great because the hotel was located just about a five-minute drive to the Jekyll Market where we picked up snacks and a few things we had forgotten. AND it had a pool! We spent a lot of time there early in the mornings and in the afternoon. It was fun for Pookah and relaxing for us.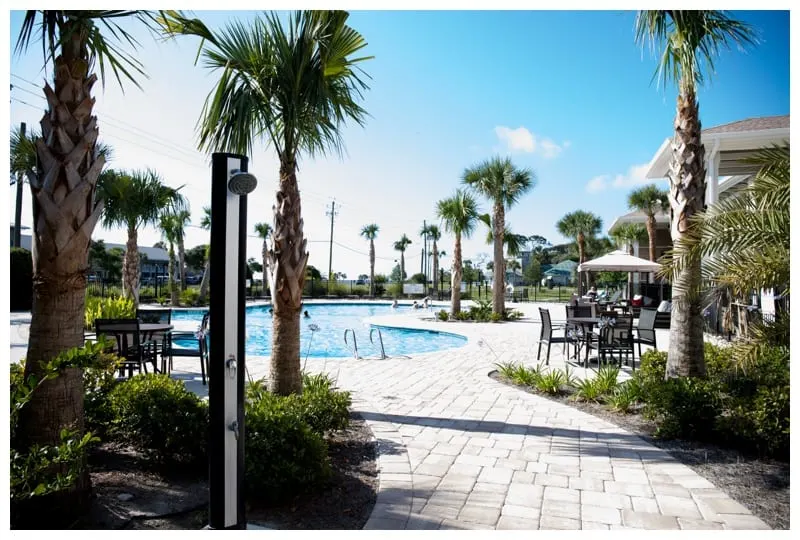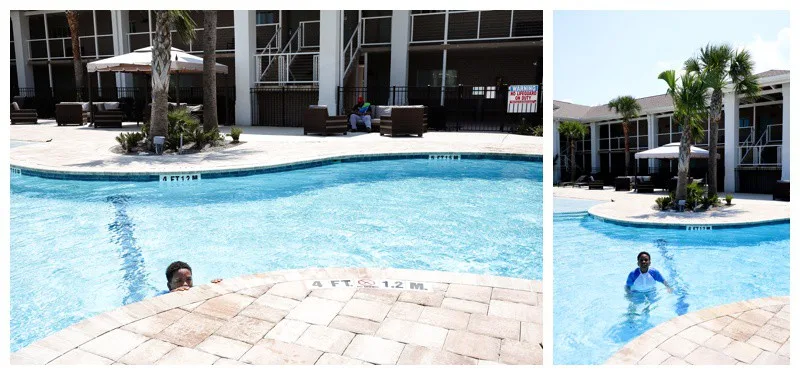 We arrived early Friday afternoon. Pookah and CDub decided to hang out at the pool, and I walked down to the beach. We decided to check out Driftwood Bistro for dinner and then headed over to Driftwood Beach. I've been dying to go just to get photos! It was beautiful and we ended the day full and happy.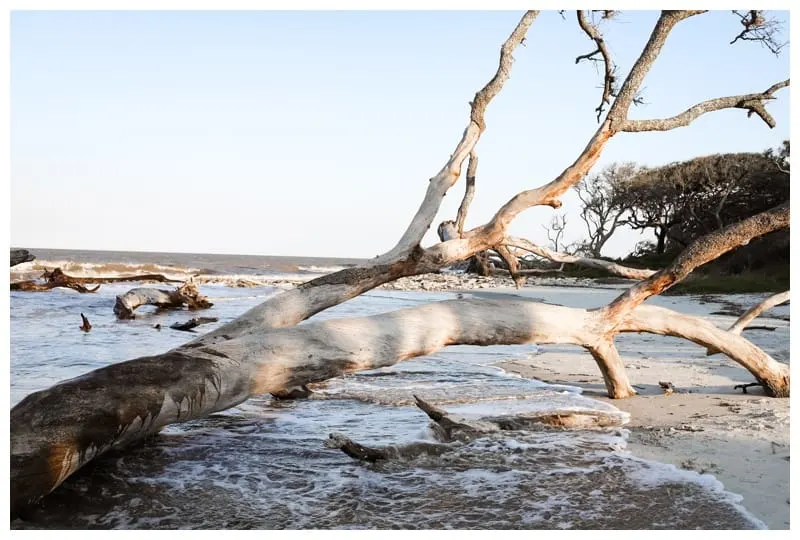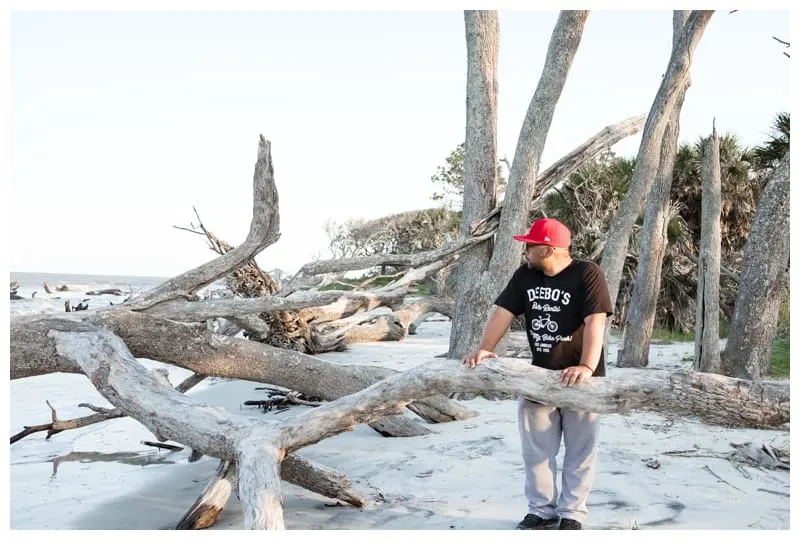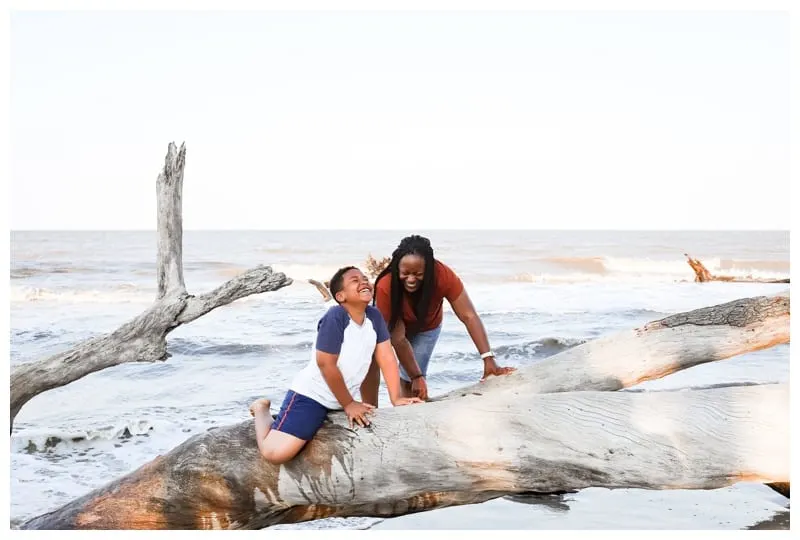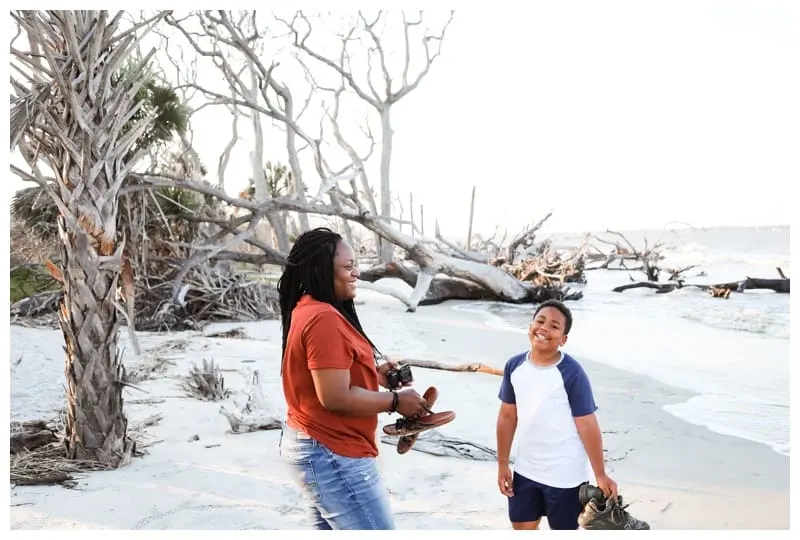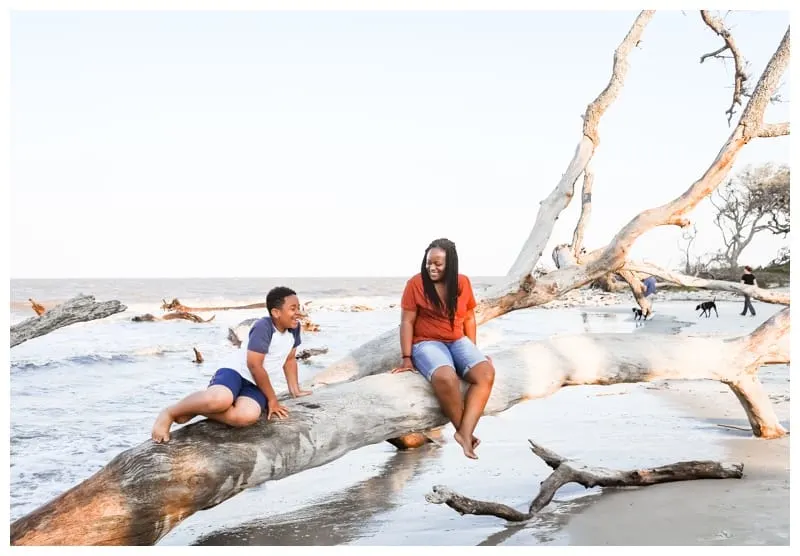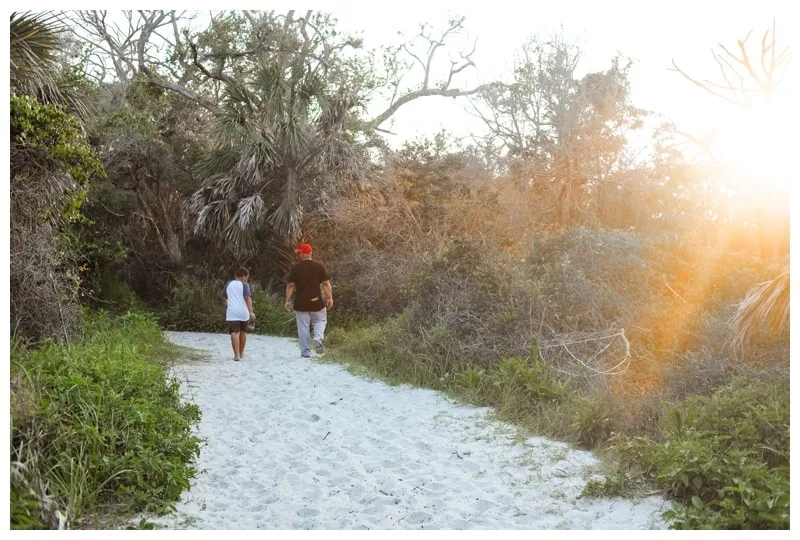 Saturday…Day 2
One of my favorite things about Jekyll Island is that there is so much to do ON the island! We were up bright and early and made our way over to Summer Waves Water Park where we spent all morning and half the afternoon in the waves and sun.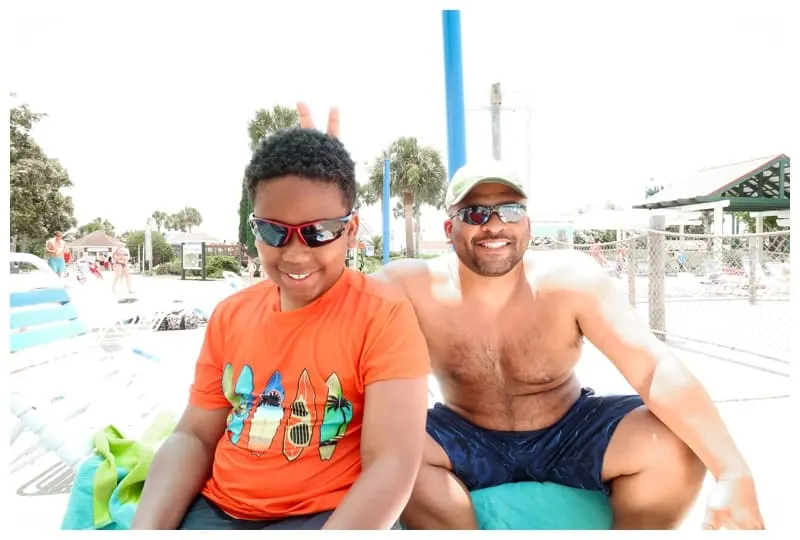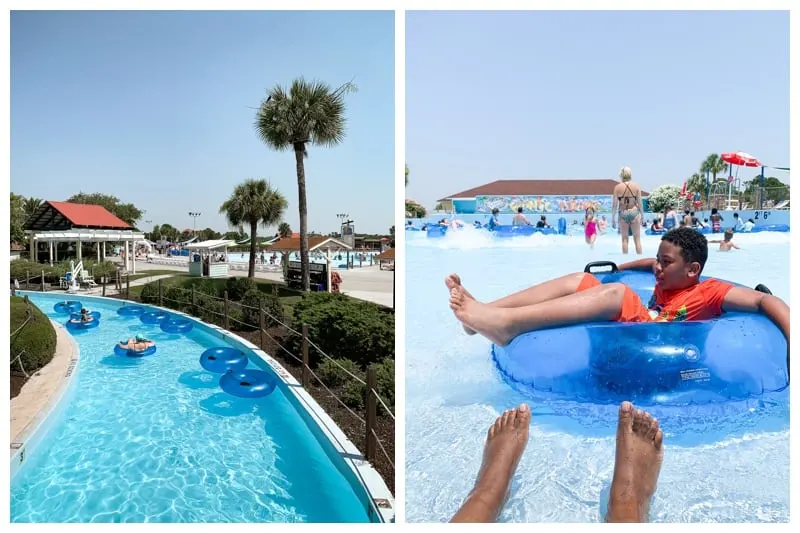 The Park had a wave pool, a lazy river, and slides for all of us thrill seekers. I admit that I spent the majority of the day poolside with a good book, but even I got in the wave pool and tried out a water slide with Pookah.
Afterward, we made our way to Eighty Ocean Kitchen and Bar for an early dinner.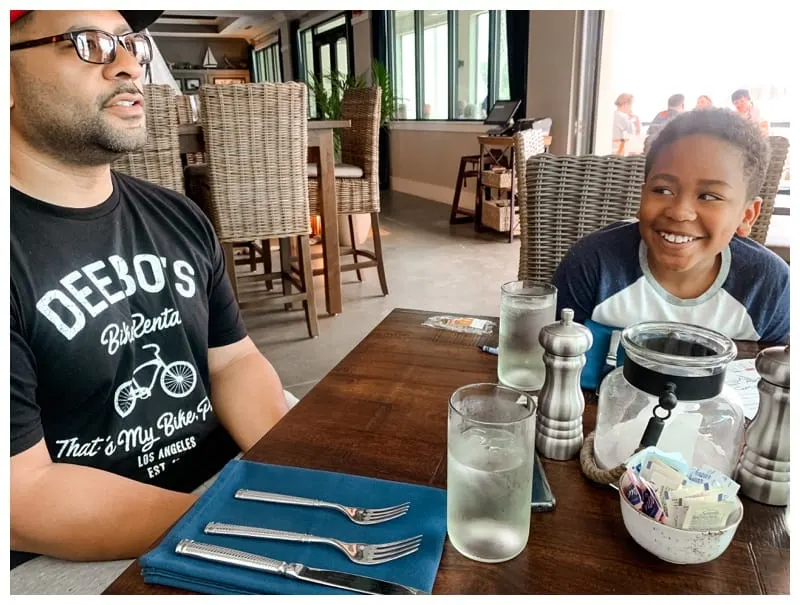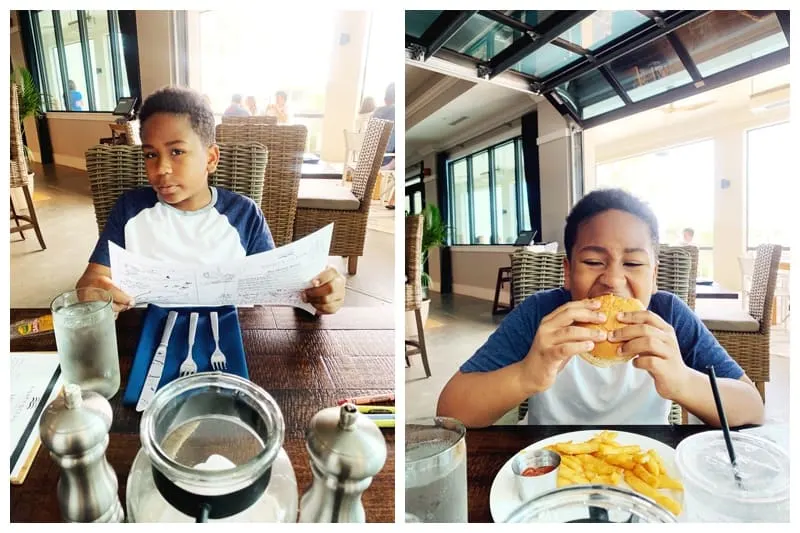 It was one of our favorite spots the entire time we were there. Especially because they had so many gluten-free items on the menu that Pookah could eat.
CDub and I were exhausted by then, but Pookah was not! We headed to the beach for some fun in the sun until sunset.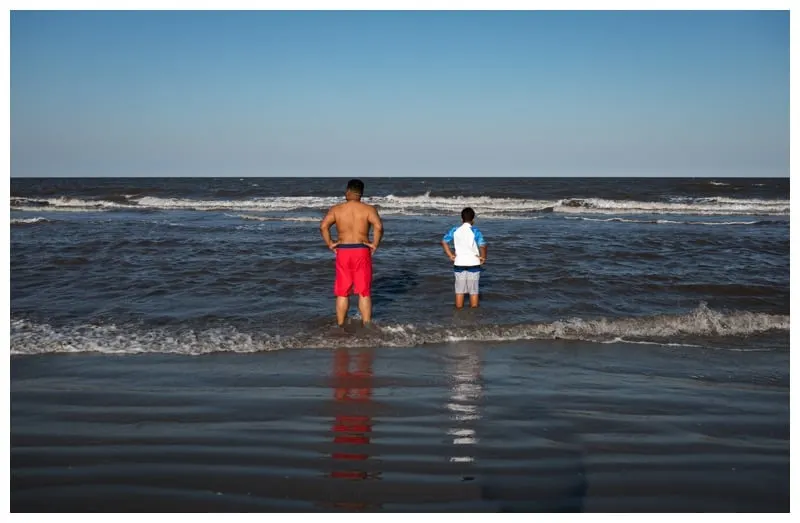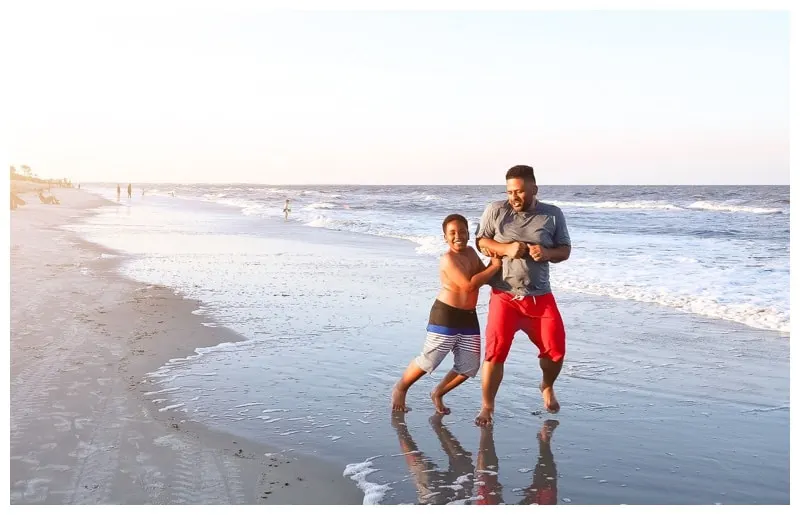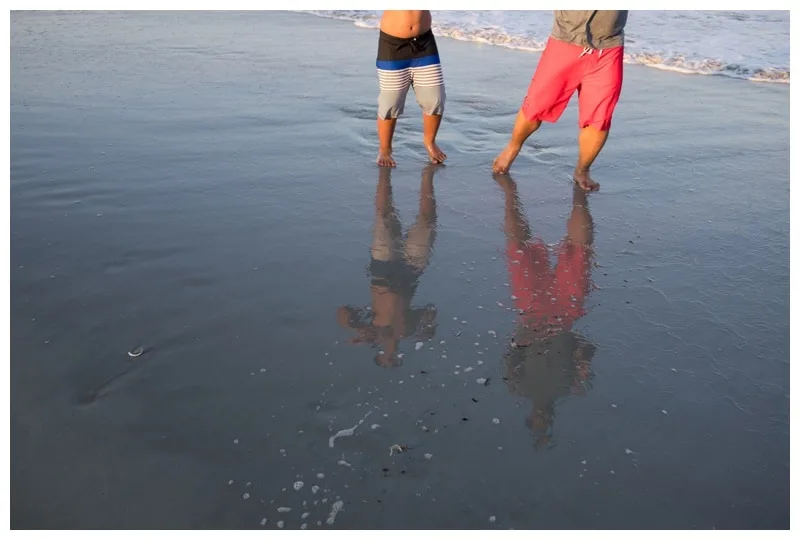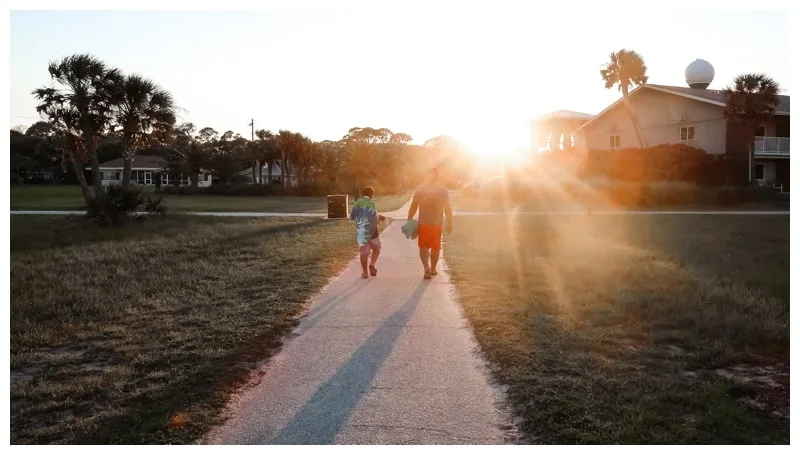 Sunday..Day 3
CDub had an early tee time for Golf at the nearby Pine Lakes Golf Course.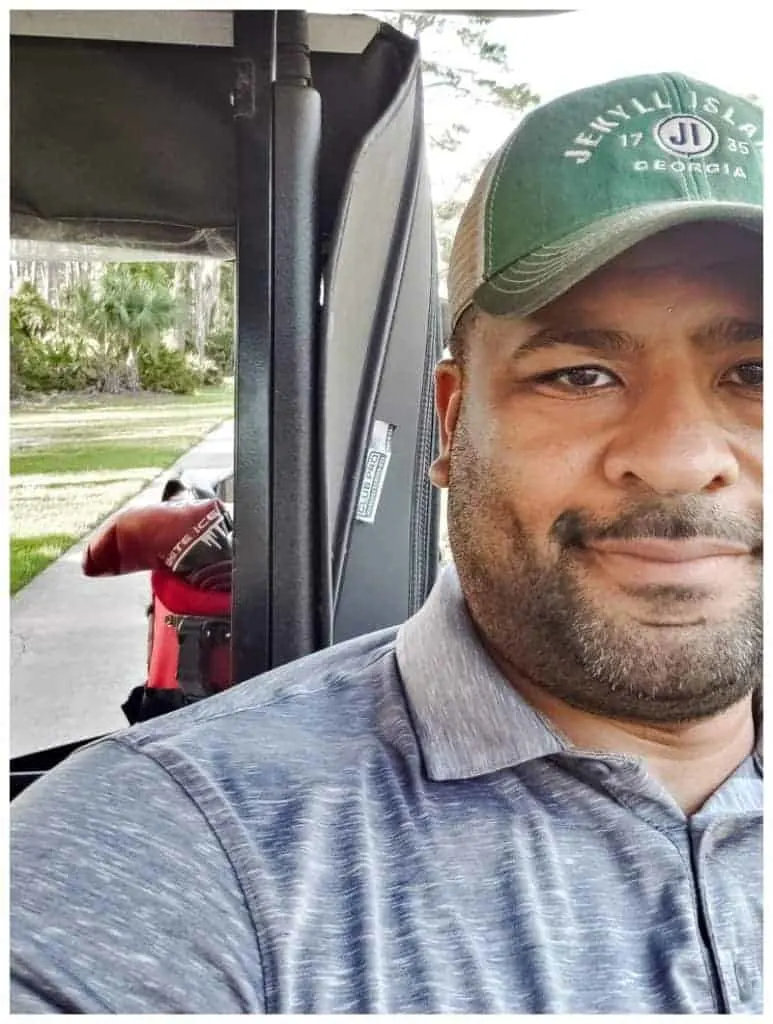 But Pookah and I slept late and then made our way to the pool.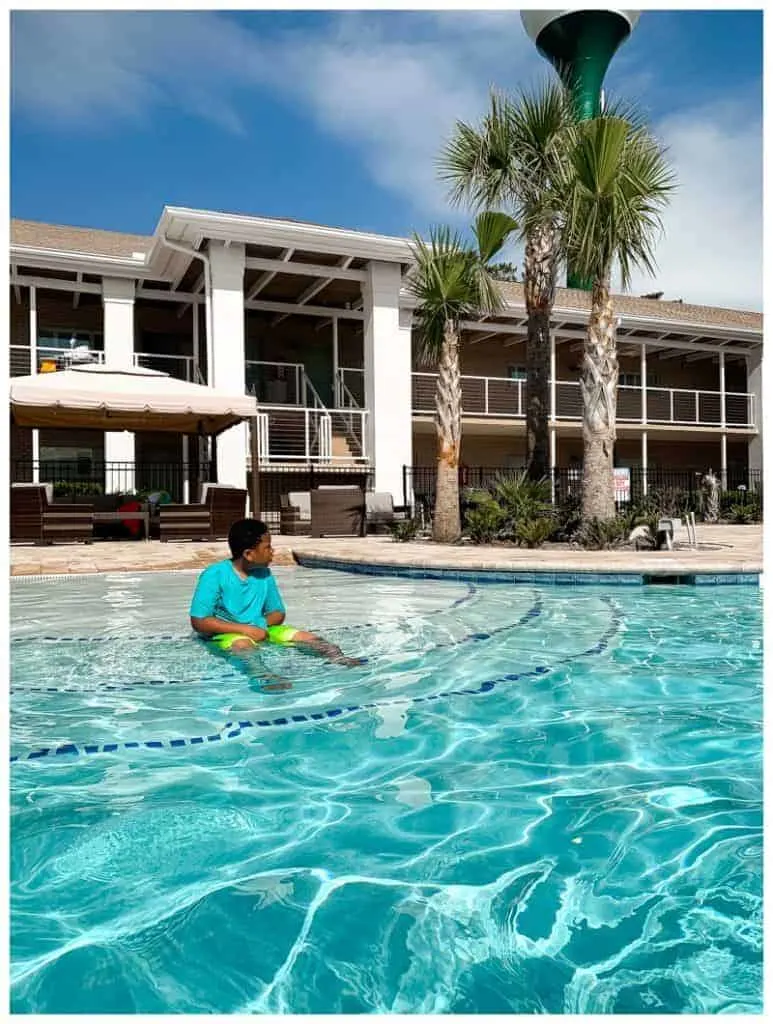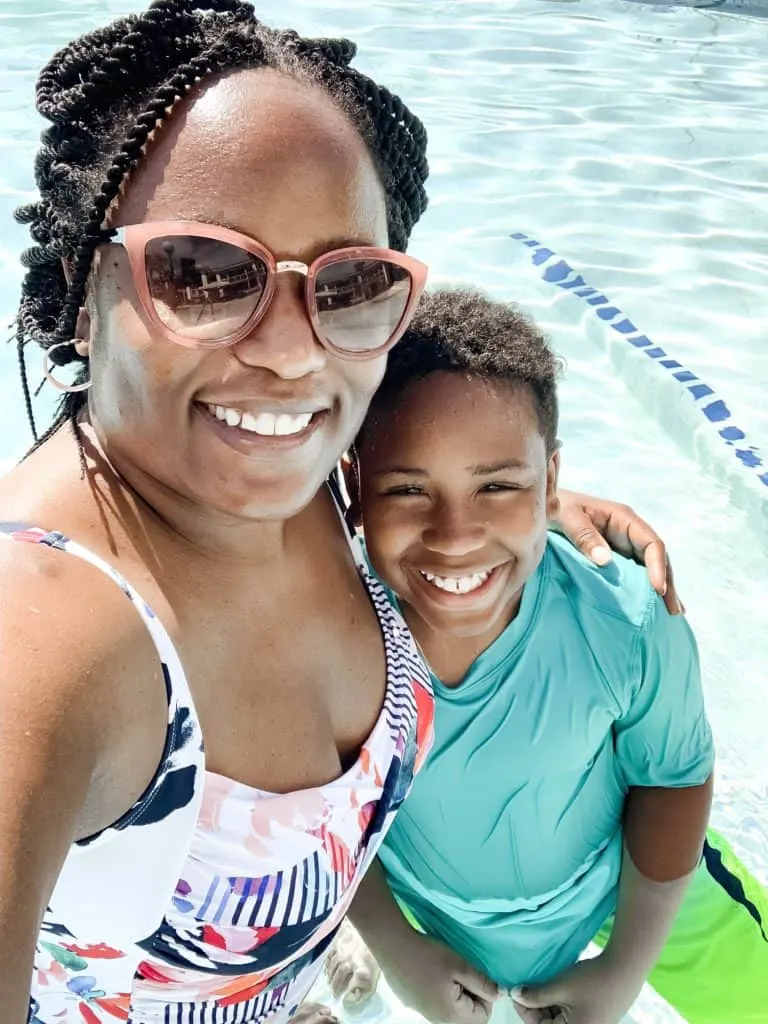 And then took another walk to the beach…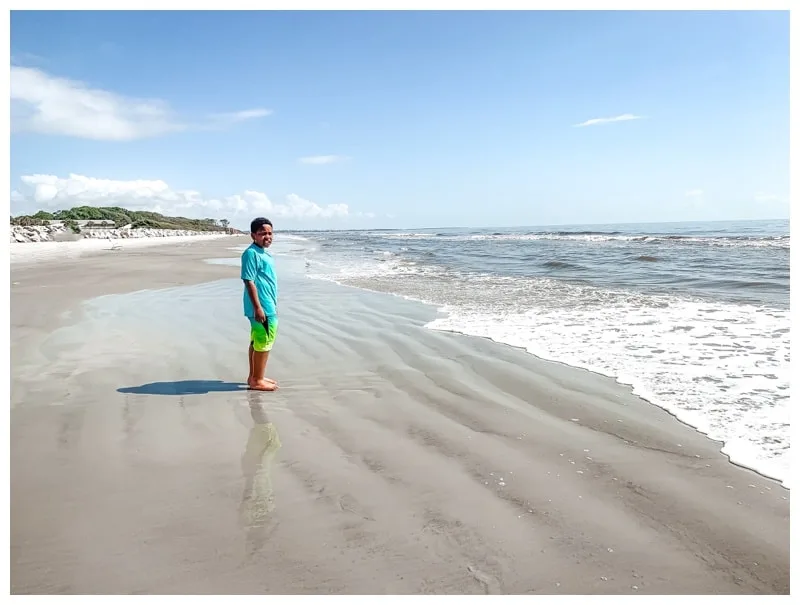 CDub returned from golf and we decided to explore more of the island. We made our way to The Warf for Lunch.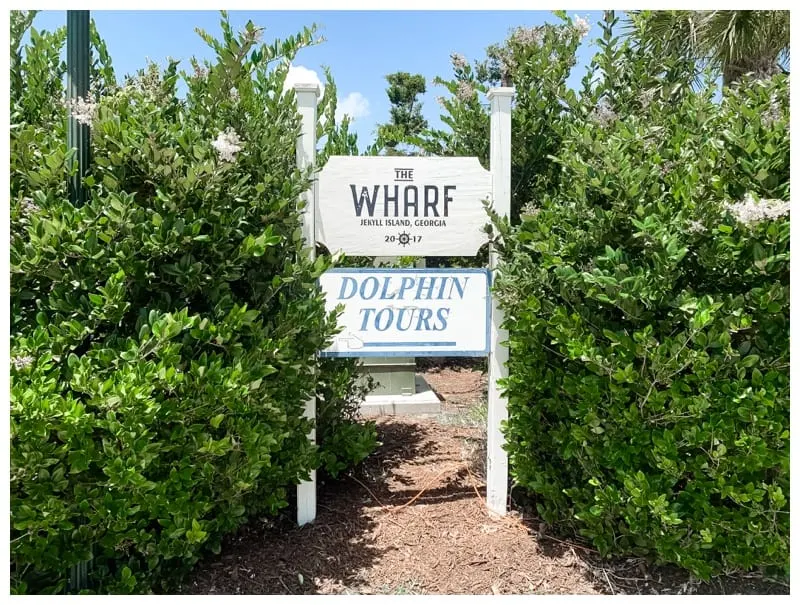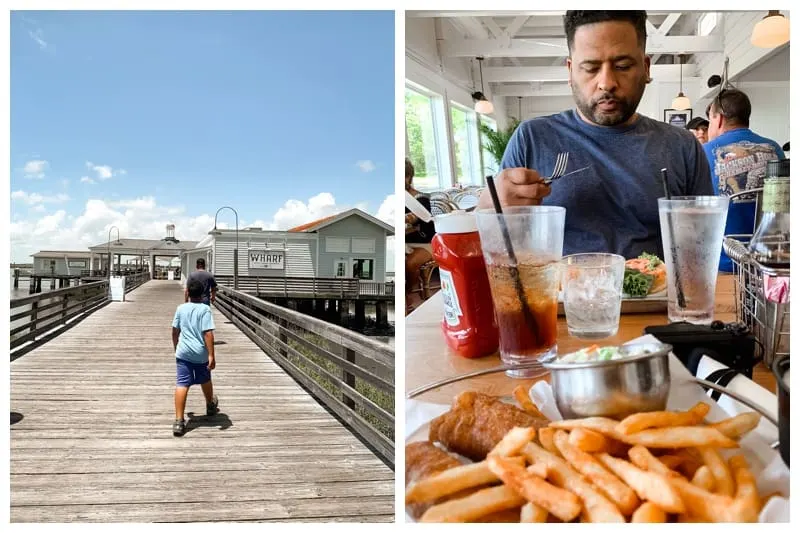 And then stuck around to walk around Jekyll Island Club and the Historic District.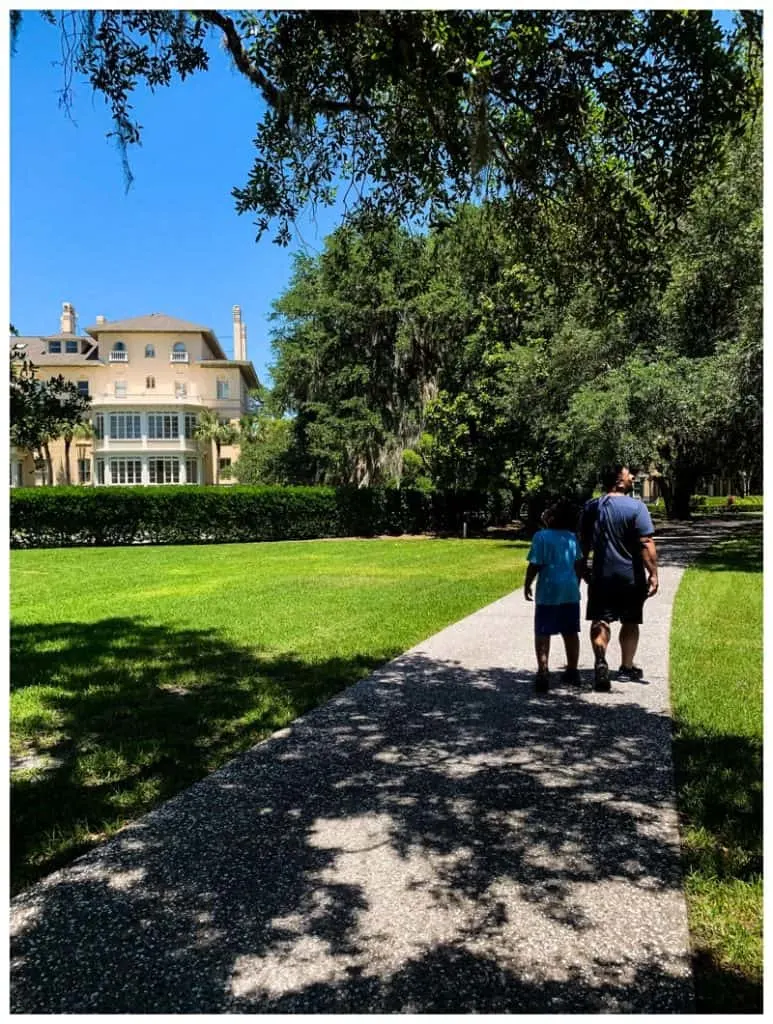 We thought about riding bikes but it was HOT by that time and we decided to rest until later. Pookah REALLY wanted to play miniature golf, so we played. And they beat me..really bad. LOL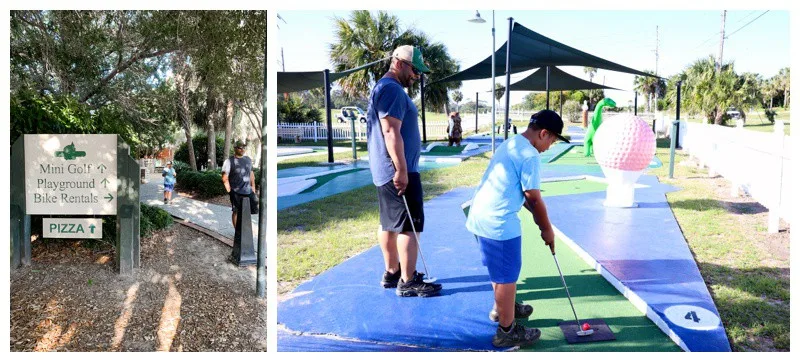 We had planned on pizza, but they were closed, so we headed back to our old favorite Eighty Ocean Kitchen and Bar.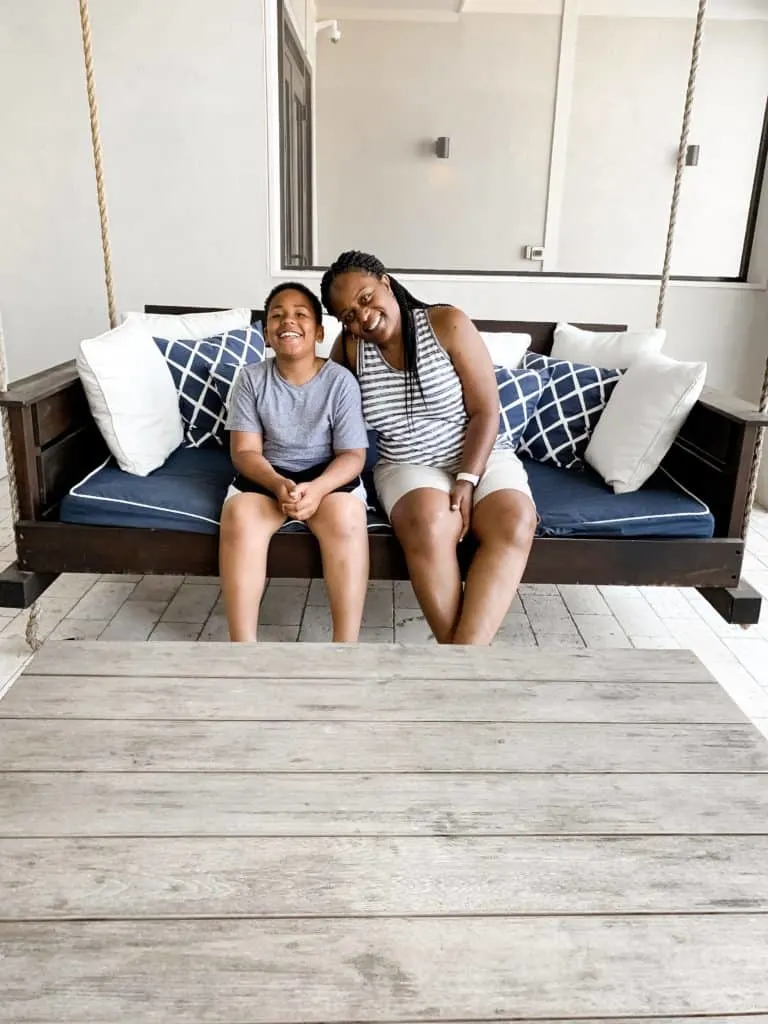 Monday…
We planned to ride bikes early the next morning before we checked out, but we underestimated how exhausted we were from a whirlwind weekend! I think we needed one more day!!! We reluctantly checked out of the wonderful Seafarer Inn and made our way back home. But we can't wait to go back. We loved every moment on the island.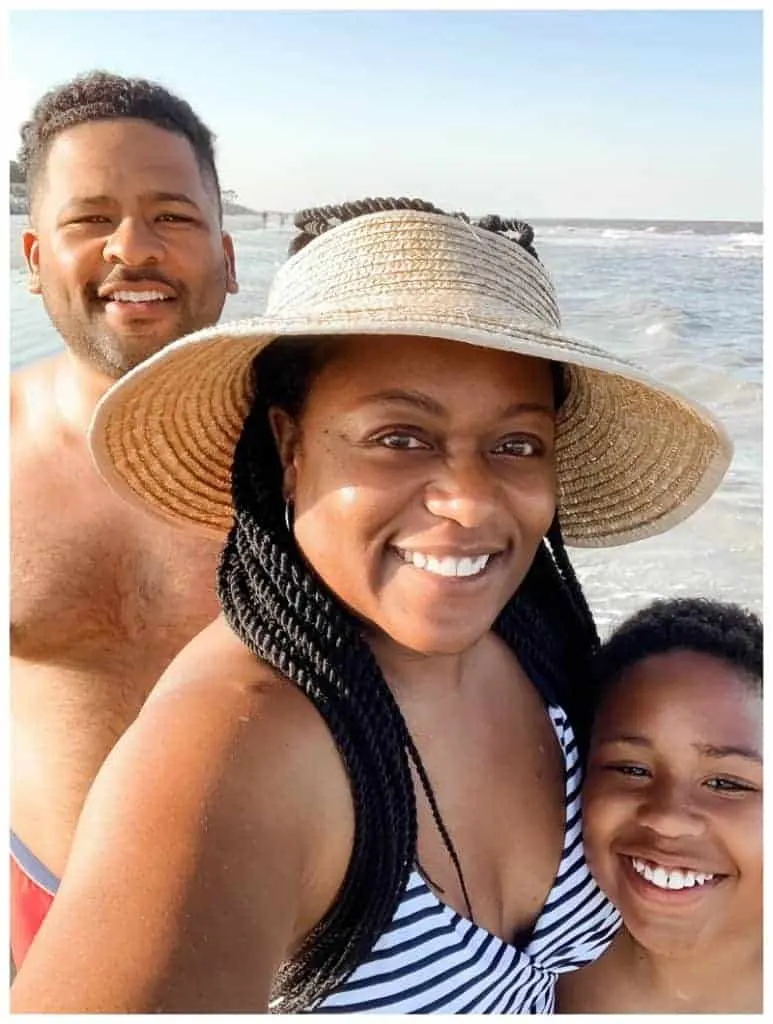 If you are thinking about taking a family road trip to Jekyll Island this summer, now is the time! Money Magazine ranked Jekyll Island the #1 travel destination in the U.S. for 2019. Make sure you check out:
And follow Jekyll Island on Instagram!
Have you ever taken a family roadtrip to Jekyll Island? Are you planning one and have questions?? Just sound off on social or in the comments!