This post has been sponsored by The J.M. Smucker Company. I received product and compensation, but all opinions are my own.
Picture it: you need coffee. You go to the store and there are MILES of choices for you. You choose whatever, get it home and discover it's too strong and the flavor just doesn't make your heart sing…
You end up disappointed with your cup of joe, and the rest of your day is thrown off.
So how do you make sure this doesn't happen again?
How to Find Your Favorite Folgers Coffee Blend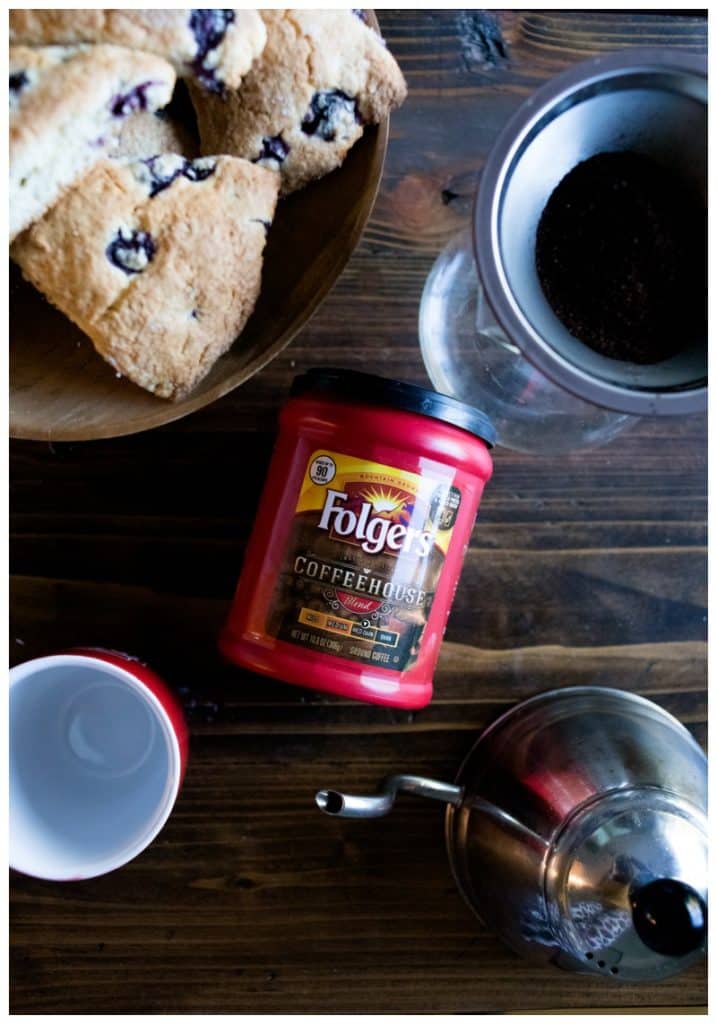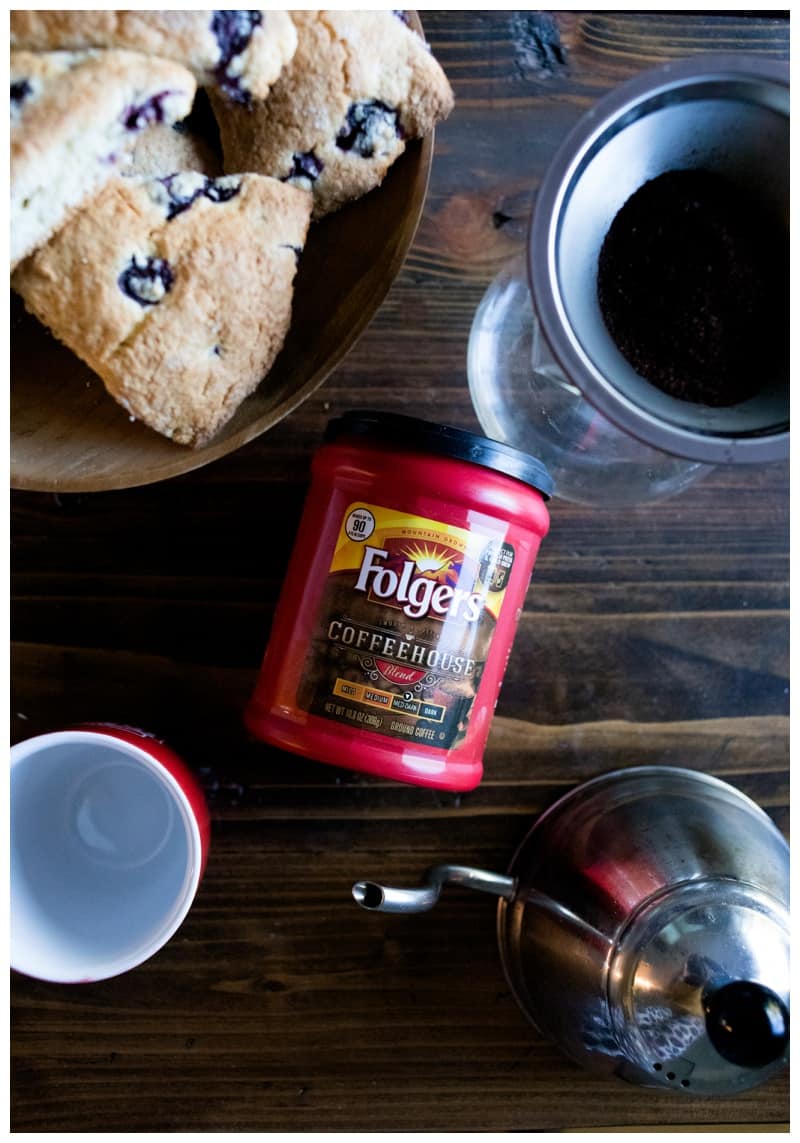 I love coffee. That's why when Folgers asked me to go to New Orleans to learn about their various coffee blends, I JUMPED at the chance.
I had so much fun cupping, learning about the different blends, and discovering what makes my favorite coffee my favorite. I gained a deeper understanding of coffee, its different flavor notes and my personal preferences.
I've always been drawn to medium dark and dark blends, which is why I love the Folgers Coffeehouse Blend. It's a medium-dark roast with a distinctly smooth and bold taste. I really love the versatility of this blend. I use it for my pour over coffee, my French Press, and even in my Keurig!
It's my favorite for mornings with breakfast and for a 4 pm snack with scones.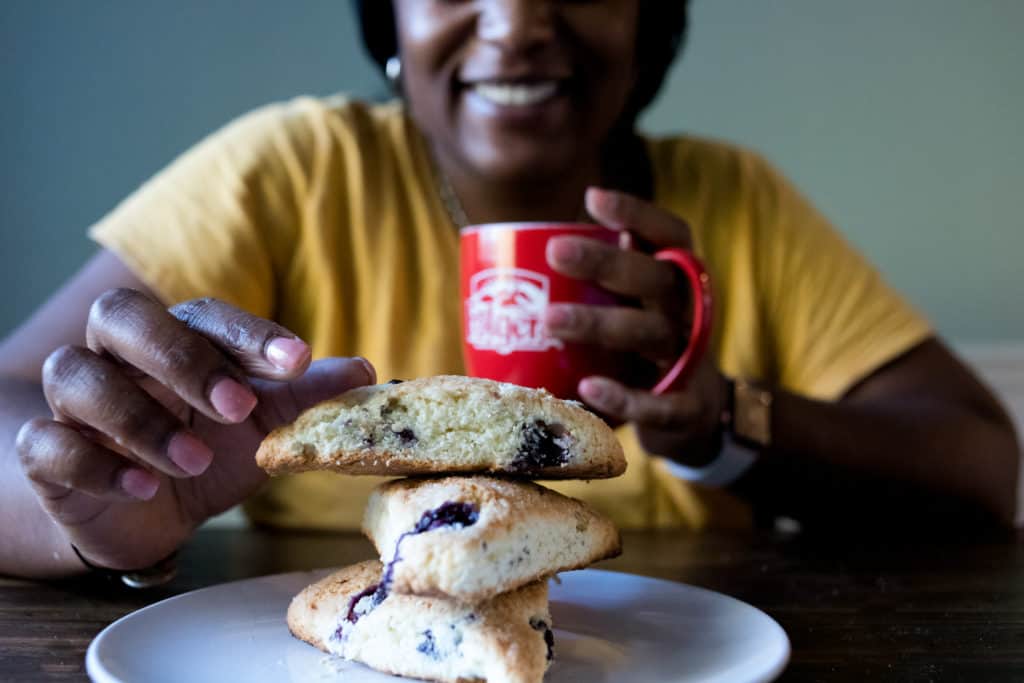 The smooth blend is a perfect complement for my lightly sweetened Blueberry Scones, which I love serving when friends are coming over. They are my favorite complement to the Folgers Coffeehouse blend and are the perfect light afternoon snack to help us power through the rest of our day.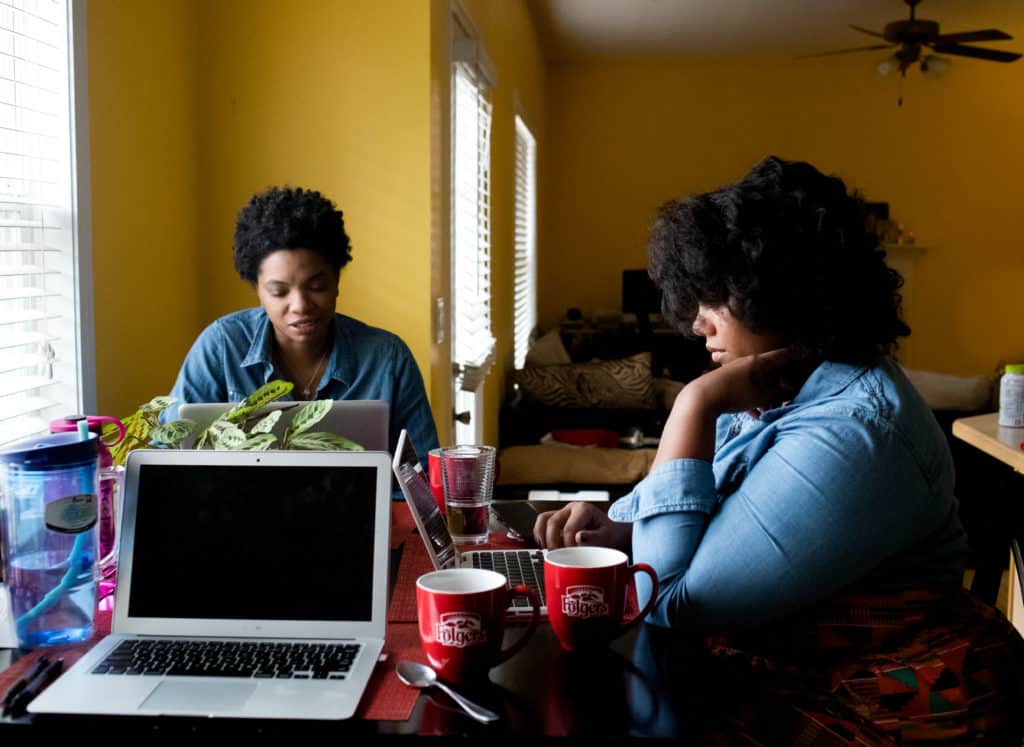 So how do you find your favorite Folgers Coffee blend?
Folgers has a great selection of 17 delicious roasts ranging from mild to dark, and decaf and beyond! There really is a coffee roast for everyone, no matter what your personal tastes!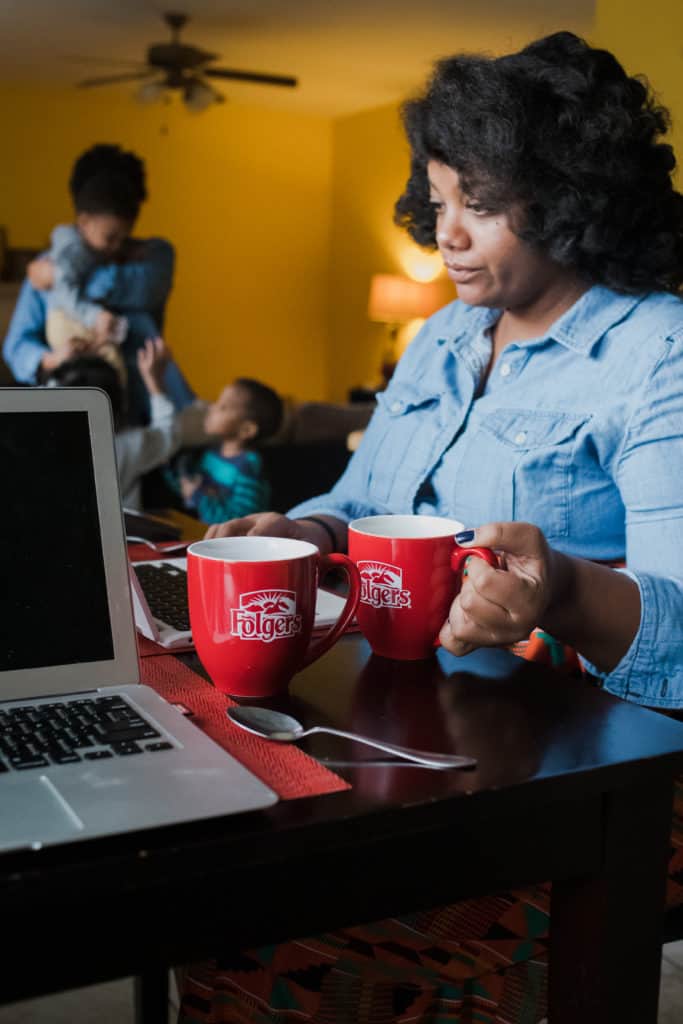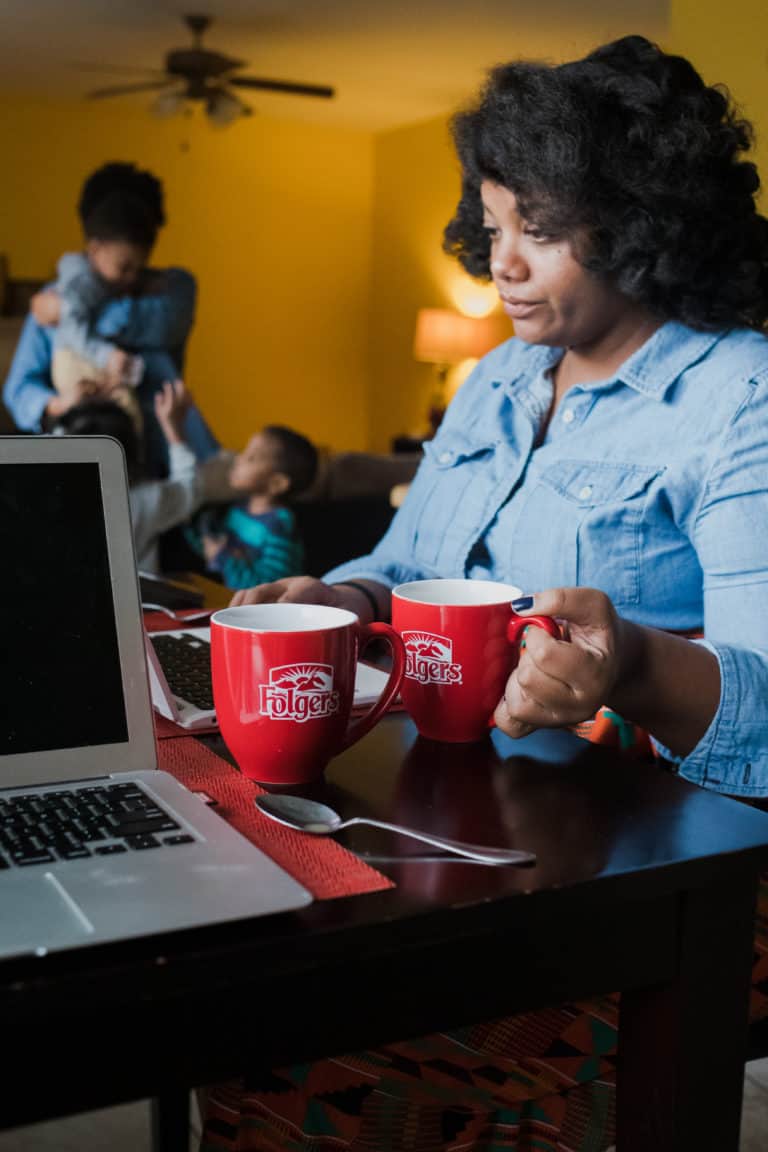 I love using the below guide as inspiration for pairing certain foods with my coffee:
Light Roasts

: are perfect for those that enjoy fruity, acidic, bright or floral flavors.

Medium to Medium-Dark Roasts:

are perfect for those who love caramel or nutty flavors, such as

Folgers® 100% Colombian Coffee

, a rich and full-bodied medium-dark roast or my favorite,

Folgers® Coffeehouse Blend

.

Medium to medium-dark blends are also the most versatile coffees, making them the easiest for creating your own favorite coffee pairings at home.

Dark Roasts:

are perfect for those who love full-bodied bittersweet or chocolate flavors, such as

Folgers® Gourmet Supreme® Coffee.
Have I made you crave a cup of coffee yet? Don't forget to make my blueberry scones to complement – it's the perfect pairing!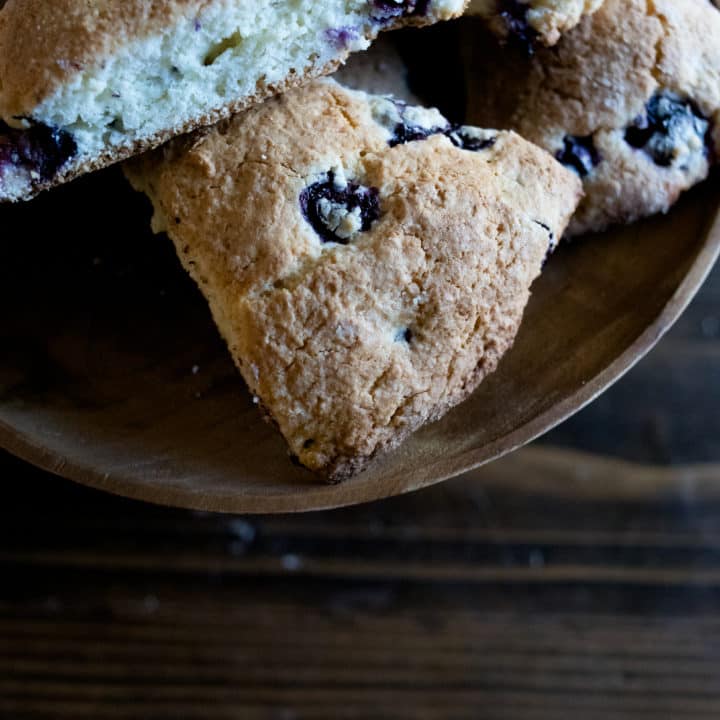 Blueberry Scones
Yield: 8

Prep Time: 20 minutes

Cook Time: 20 minutes

Total Time: 40 minutes
Ingredients
2 cups all-purpose flour
1/2 cup sugar
1 tablespoon baking powder
1/2 teaspoon salt
1/2 cup cold salted butter, cut into small cubes
1 large egg
1/2 cup cold heavy cream
1 cup blueberries, fresh
a few tablespoons of additional heavy cream to brush over the tops before baking
Instructions
Preheat your oven to 400 degrees. Stir the flour, sugar, baking powder, and salt in a bowl of a stand mixer
Add the butter. Using a pastry blender, cut in butter until pea-sized crumbs are formed.
Add eggs and heavy cream and mix until just incorporated and a stiff dough forms.
Add in the blueberries and mix until just incorporated into the dough.
Flour your hands and a floured work surface. Remove the dough from the mixing bowl . Roll into a rectangle, about 1 inch thick. Cut into 8 triangles; pull the triangles apart from each other and brush with heavy cream.
Bake for 18-20 minutes or until golden brown and firm to the touch. Enjoy warm with a cup of coffee!
Nutrition Information:
Yield: 8 Serving Size: 1
Amount Per Serving: Calories: 341Total Fat: 19gSaturated Fat: 11gTrans Fat: 1gUnsaturated Fat: 6gCholesterol: 73mgSodium: 421mgCarbohydrates: 40gFiber: 1gSugar: 15gProtein: 5g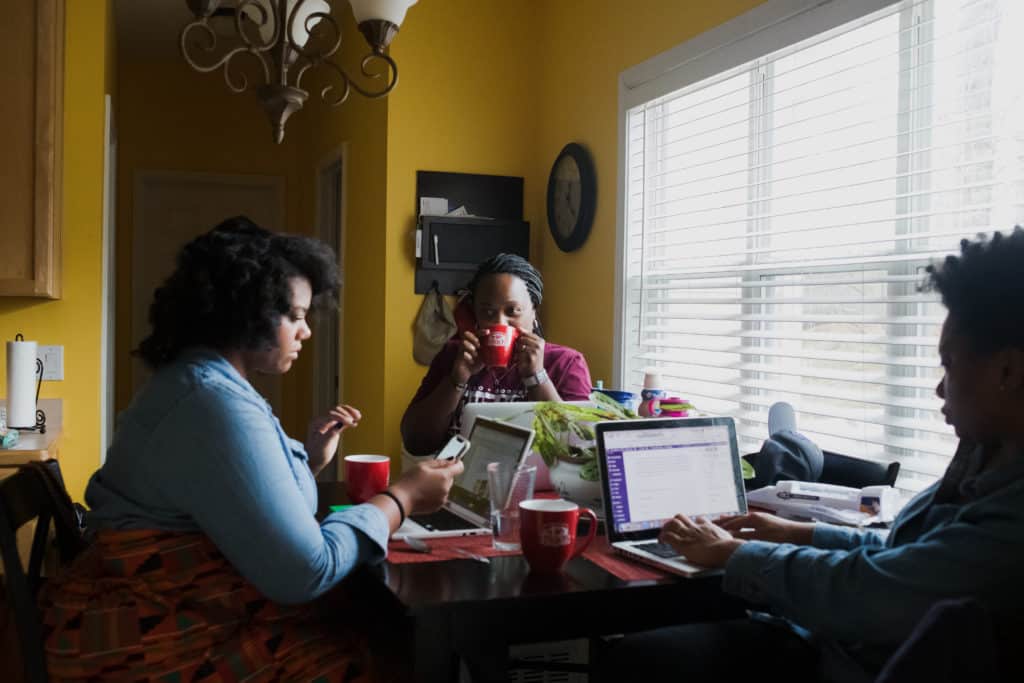 Tell me- what are your favorite Folgers blends and what do you pair them with?
Keurig, K-Cup, and the K logo are trademarks of Keurig Green Mountain, Inc., used with permission.